Virtual Reality or VR headsets as we better know it nowadays was pretty much a rocket science back in the 90s in its sheer form of definition itself.
But now the story is entirely different thanks to the progress in science & electronics obviously you still can't use VR as Tony Stark would do in his Ironman movies where he renders and interacts with holographic 3D models with bare hands, sorry to spoil the party for you kids!
VR today is best known to the masses in from of VR headsets & that's exactly what we'll be discussing today!
What exactly is a VR headset?
Basically a VR Headset is an arrangement of lenses, electronics and screens all fit inside a headset like case which when worn on the head gives the user a sense of being present in the situation that's being played on the screen.
Not only this the high end headsets even allow one to interact with the on-screen environment and hence are deemed best suited for gaming or in depth analysis.
This is of course achieved via additional controllers which we'll be discussing later on.
These headsets are generally driven by as simple a Smartphone or Gaming Console to as complicated as a high end Gaming PC/Laptop. The driving force determines the quality & experience of Virtual Reality that you'll witness through your headset.
Classifications of VR Headsets
Modern day VR Headsets can be classified into two broad categories, namely as Mobile and Tethered.
Mobile VR Headsets
As the name suggest  these headsets are mobile or wireless. Powered by a Smartphone these headsets have lenses that separate the screen into two images for your eyes, turning your Smartphone into a VR device!
The biggest advantage with these headsets come in the form of mobility & ease factor. You can move around the room without tripping over after tangling in a wire.
Also these are very light weight and can be used for hours at a stretch if at all you want to.
Most popular in this category are the Samsung Gear VR and the Google Daydream View out of which the former is hugely popular in the Indian market due to obvious reasons!
On the down side since a Smartphone is not specifically designed to, or well is not yet, to support VR content the picture quality & overall experience is not at par with their much bigger and powerful Gaming PC/Console powered Tethered headsets.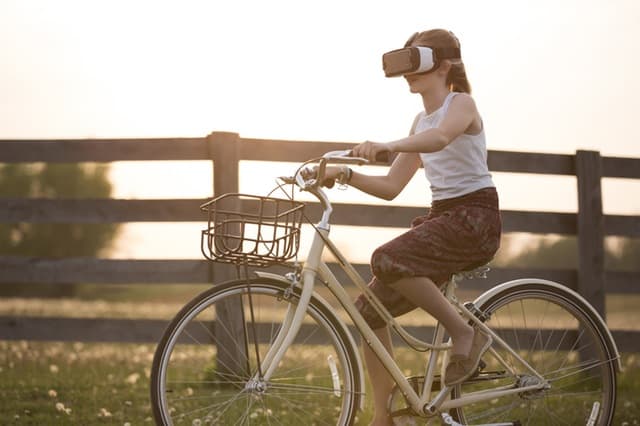 Tethered VR Headsets
These are the biggest and the best headsets that technology has to offer today & of course the most expensive ones aswell!
Coming in with a bunch of wires running right into your Gaming Console or a high end gaming PC/Laptop these use a dedicated display in the headset itself instead of a Smartphone, as well as the use of built-in motion sensors and an external camera tracker, which drastically improves both image fidelity and head tracking.
Their wired nature does pose a problem & lacks carefree mobility making one confined to a area or special room dedicated just for the VR experience.
Also the cost is very high and can go even beyond imagination as the driving Gaming PC would itself cost you around $1000 to say the least.
Did I mention that if you go for touch based controllers for some of these headsets that's even more expensive!?
Which one to buy and Consider?
So now that I've filled you up with more than the basic of VR Headsets  let's just chop down to some of the best options out there today.  The options would include both Tethered and Mobile headsets so Smartphone users don't have to make that sad face!
 1

 HTC Vive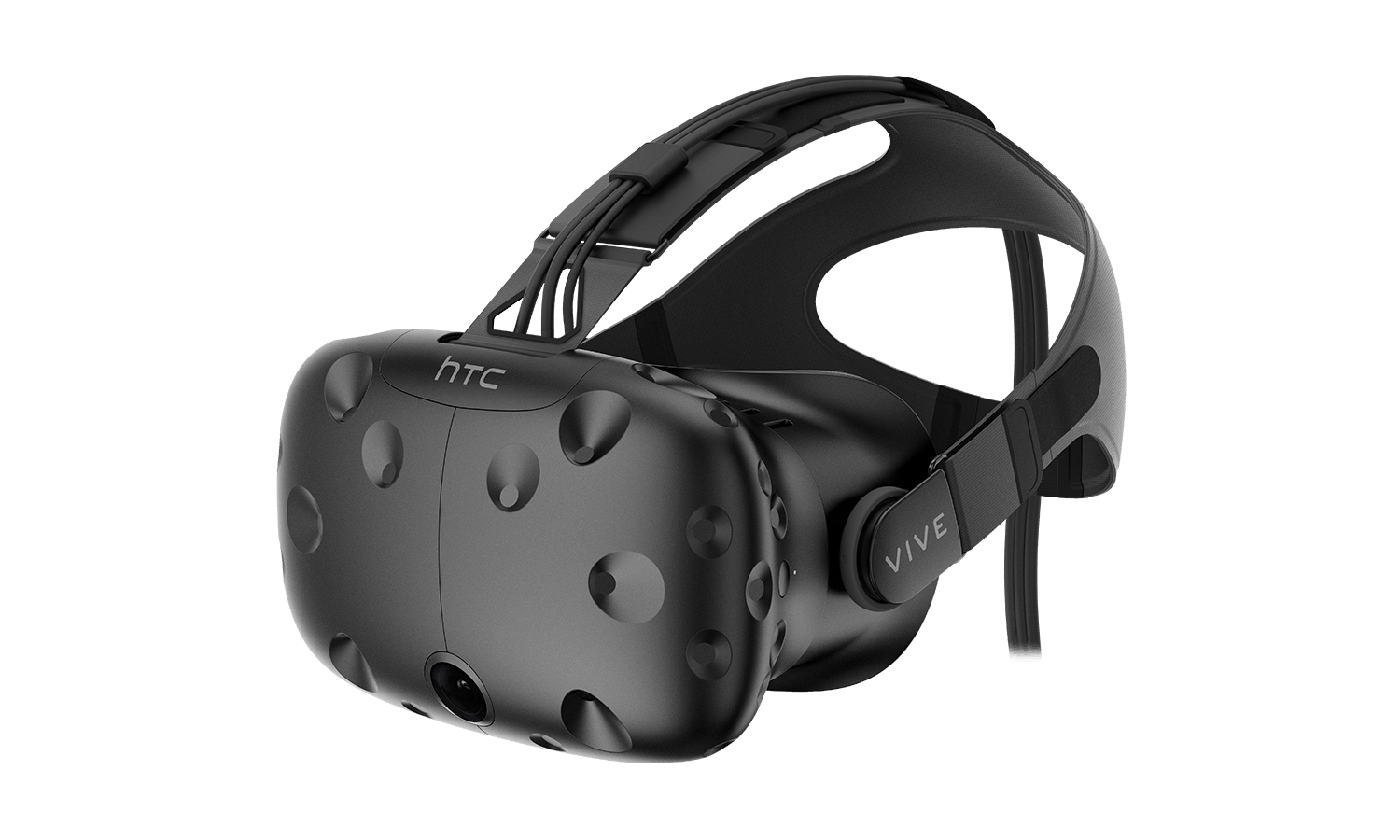 The clear cut top pick in this industry today the HTC Vive is the most comprehensive package with the balance of everything including controllers!
With new PC hardware coming out every day to support VR through USB ports the HTC Vive is the prime beneficiary indicating towards its future proof designing and reputation amongst the PC manufacturers and enthusiasts alike.
All good things come at a price and so is with the HTC Vive so if you want nothing best in the world of VR and have a killer PC to support it then this one is meant right for you.
Connections: HDMI, DisplayPort, USB 2.0, USB 3.0
Controls: HTC Vive motion controllers
Field of View: 110
Hardware Platform: PC
Headset Type: Tethered
Refresh Rate: 90Hz
Resolution: 1080 by 1200 (per eye)
Sensors: Motion camera, External motion tracking
Software Platform: SteamVR
 2 

 Sony PlayStation VR
Made by Sony for Sony! The Sony PlayStation VR is next on the list due to its low cost and more features in comparison to its competition.
Compatible with all the VR and non-titles and videos on the PS this is a great package for casual gamers and people looking at bringing VR entertainment to their living room for everyone.
Just get the PlayStation Camera that it requires separately to make it work properly.
Connections: HDMI
Controls: DualShock 4, PlayStation Move
Field of View: 100
Hardware Platform: PlayStation 4
Headset Type: Tethered
Refresh Rate: 120Hz
Resolution: 960 by 1080 (per eye)
Sensors: Motion tracking, Visual tracking
Software Platform: PlayStation 4
 3 

 Oculus Rift
The Oculus Rift is a great VR headset and even better than the HTC Vive in terms of software compatibility but it lacks motion sensing that is in terms of your movement around the room plus no availability of touch based controls the Rift slips down to number 3.
The headset is meant for those who are more comfortable with XBox One gamepads and want a headset to put them into the virtual realm without spending a bomb on the accessory alone.
Connections: HDMI, USB 2.0, USB 3.0
Controls: Oculus Touch, Xbox One gamepad
Field of View: 110
Hardware Platform: PC
Headset Type: Tethered
Refresh Rate: 90Hz
Resolution: 1080 by 1200 (per eye)
Sensors: Motion tracking, External visual positioning
Software Platform: SteamVR
 4 

 Samsung Gear VR
Available at – http://amzn.to/2jbJ1x7  ( Amazon )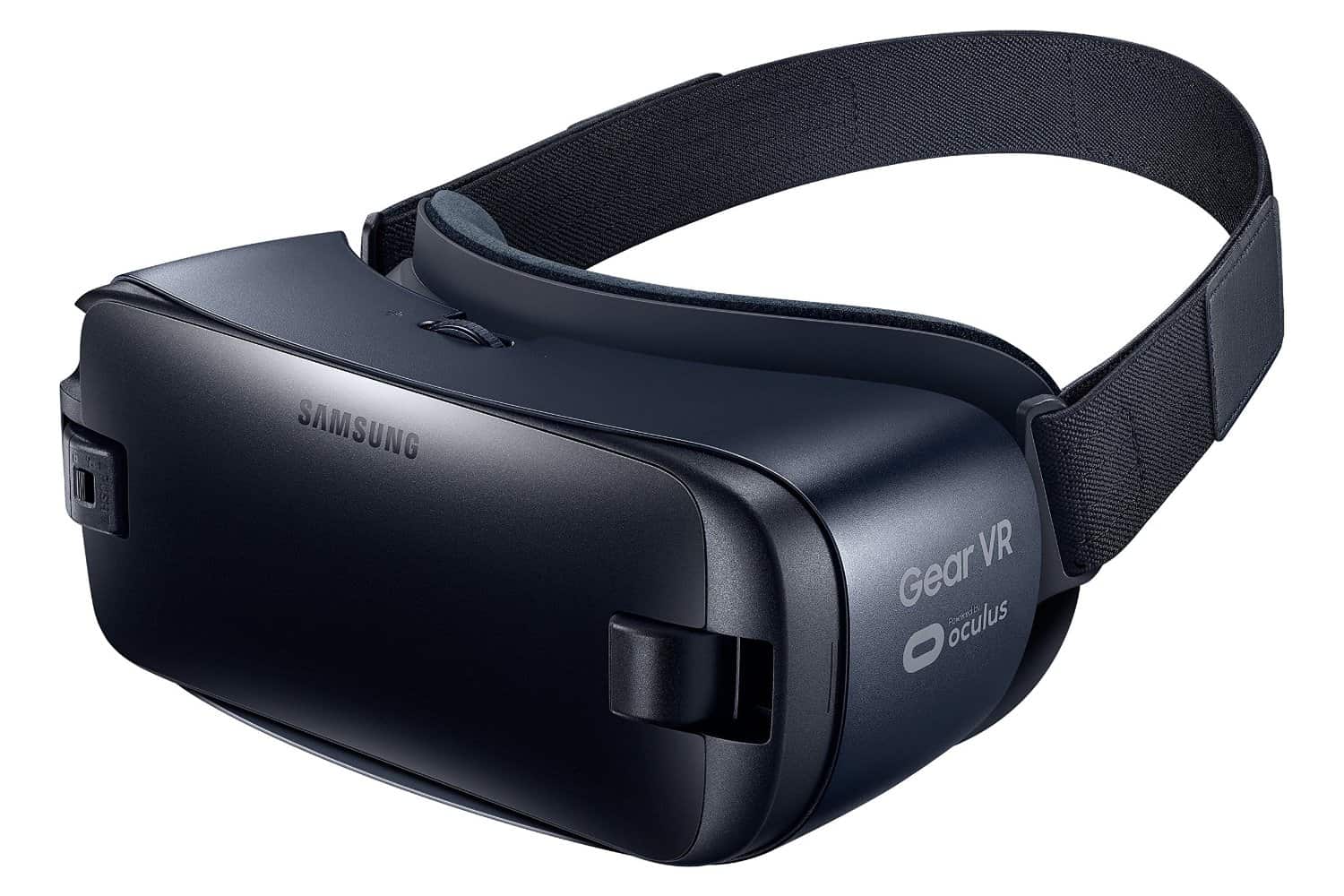 Alright Smartphone users, cheers up! When it comes to VR Headsets for smartphones nothing has been able to beat the Samsung Gear VR.
Compatible with Galaxy Note 5, S6, S6 Edge, S6 Edge+, S7, and S7 Edge this headset delivers mind blowing resolution per eye giving it pitch perfect image reproduction with regards to still and slow motion images ,
though it suffers lags when high speed video or game is being played due to the limited 60Hz refresh rate which also happens to be the cap for Android OS.
Samsung VR Reviews and Ratings.
So if you have any of the compatible Samsung phones and want to dip your feet in VR first before spending a bomb on tethered devices then this is the pick for you.
Connections: USB 2.0, USB 3.0
Controls: Onboard touchpad, Bluetooth controllers
Field of View: Not Specified
Hardware Platform: Android
Headset Type: Mobile
Refresh Rate: 60Hz
Resolution: 2560 by 1440 (per eye)
Sensors: Motion, Presence
Software Platform: Samsung Gear VR powered by Oculus
 5 

 Google Daydream View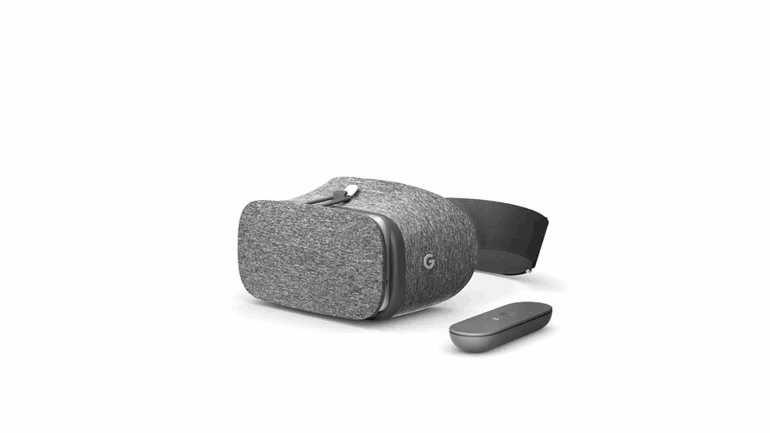 So many people just bought the Pixel and Pixel XL so Google launched the Google Daydream View to cater to their premium phone owner's VR needs making it a complete package.
Aesthetically its one of the best mobile headsets out there being covered with soft off white fabric and is a no plastic deal.
Price wise its lesser than its Samsung competitor and comes with a handheld remote controller which is easy to use & sweetens up the deal especially when gaming.
Within a few months more Android based phones are likely to join the Daydream View compatibility list due to the neutral nature of the manufacturer that is Google itself.
Connections: None
Controls: Handheld remote
Field of View: Not Specified
Hardware Platform: Google Daydream VR
Headset Type: Mobile
Refresh Rate: 60Hz
Resolution: Mobile dependent
Sensors: Motion
Software Platform: Android 7.0 Nougat
What's the future!?
As VR is catching up like wildfire and more and more brands are leaning towards this field we can surely expect some very interesting developments in this area.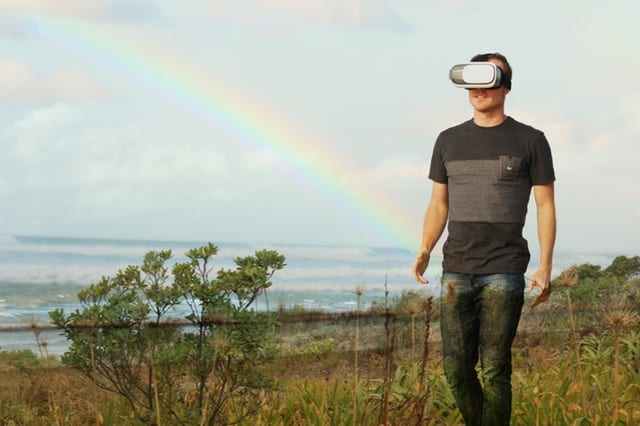 Signs are already visible & we can see manufacturers like MSI and Zotac creating a hybrid of tethered and mobile headsets in from of compact,
VR packs, a powerful gaming PC inform of a backpack to be frank, that one can carry on their back with a VR headset attached to it giving the very powerful tethered headsets a huge jump of mobility!
With respect to this year's CES where we saw Snapdragon 835 powered prototype headsets that are self sustaining and don't need a PC or Smartphone at all to display their content,
they run independently through build-in hardware. It's at par with Smartphone VR quality but less than that of a PC.
All I can say is that possibilities in the world of technology is endless and so is with the field of VR so we can expect the unexpected in near future. Headsets would get smaller, refined and obviously more mobile with equal focus on content generation & model designing.
As for you being Tony Stark, guess you'll have to wait a decade or so for that, till then enjoy the world of VR through these or the upcoming headsets.
Also Read:
1) Top 10 Best Gaming Headphones Under INR 2000
2) Top 10 Best Quality Wireless Mouse Under Rs.1000
3) Everything you need to know about a PS4 & PS4 Pro
4) Top 5 Best Gaming Laptops under Rs 1 Lakh in India
5)Top 10 Best Gamepads in Under Rs.1000 For Gaming
6) Top 5 Best Gaming Laptops Under Rs. 50,000 in India
7) Top 10 Best Android Games Loved by Everyone 2017
---
Please do comment below to add your suggestions.