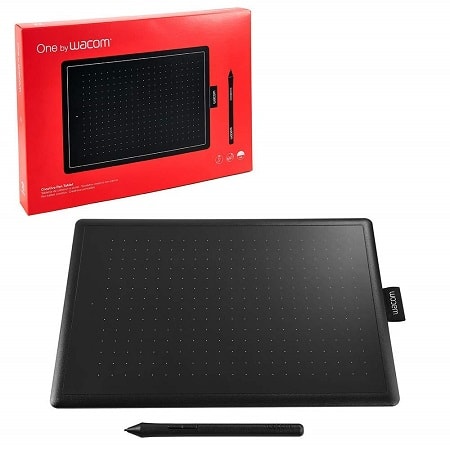 Best for beginners!
This tablet from Wacom in all honesty is probably the best for beginners with very few shortcomings that hold itself back. This is the perfect solution for teachers who are relying on the online mode of teaching and need to draw things in order to explain them to students. Perfectly viable if you're using it as an online whiteboard, whether it's for academics or work-related things.

Available At – Amazon

Positive
Pressure-sensitive pen.
No battery requirement whatsoever, making it light and easy to use.
Pen nibs can be replaced as well.
Very beginner-friendly. 
Negatives
Poor Linux support.
Pretty small if you're focusing it as only drawing tablet.
Since it is a pressure-sensitive pen it is also perfectly viable for digital artists who are starting to get into this field. Though here are some of the issues that hold itself back a bit and that also related to digital artists. The pad is very small and while it's okay for beginners, you'll soon find yourself searching for a new one very soon. The best thing to do is to get a bigger one, thankfully Wacom also has bigger tablets and you can choose those as well.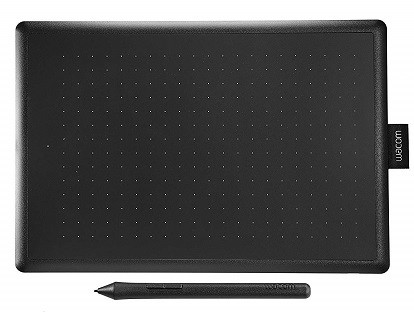 There's also one more thing that involves Linux users, as it turns out there is some compatibility issue with Linux. Though the community already has a workaround fix for this which you can access from here. This might not occur for everyone, but if you do get compatibility issues, you can visit the GitHub link and check for the solution.
In the end, it is an excellent drawing tablet that is perfect for all kinds of users, whether you're a student, a teacher, or a beginner artist. It will go perfectly with everyone. While there are few shortcomings, those can easily be taken care of with ease.

Rs.

3,314

Rs. 4,699
7 new from Rs. 3,299
in stock

Hope this find article helped you if you were confused about buying this product.