If you're in search of a new sofa for your living room and having trouble choosing one, we've got a very perfect choice for you. Wakefit Napper Mini Sofa is a delight and it definitely is worth taking a look at.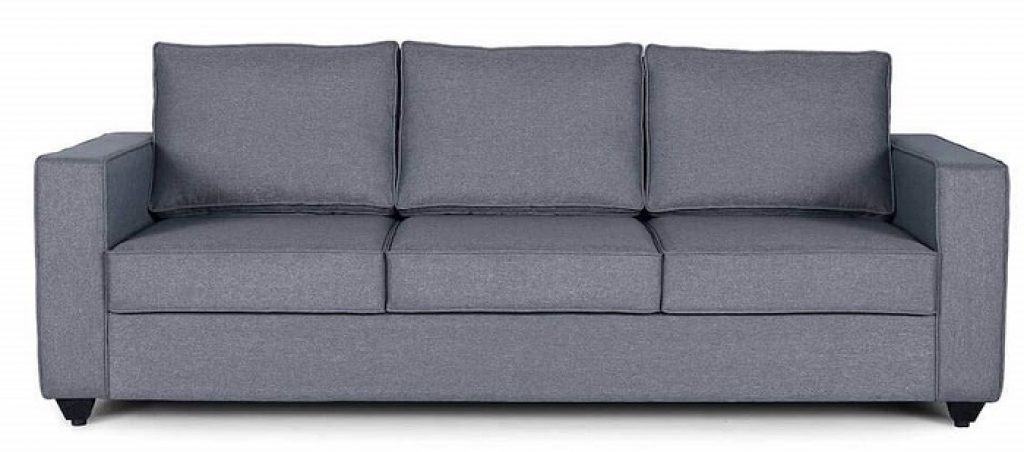 This comfy sofa is a purchase you won't regret. This sofa will be enough for all your needs, whether it's for a small nap, inviting your guests, or just for a comfortable movie night.
The sofa also comes with different kinds of shades to choose from. And above all, it is very sturdy thanks to the material it is made of. Need wood is known for its durability and it lives up to that name.
Despite these features, you'll be surprised to know that it is quite budget-friendly in comparison to others. Not sure about the product being light, but it definitely will be light on your wallet.
You don't have to worry about installation either as the professionals will do it for you, so it will be a very hassle-free experience.
Pros-
Made up of need wood which guarantees sturdiness.
Comes with different color choices for you to choose from.
100% Polyester Fabric.
Made up of MDF and Plywood support material.
3 years of manufacturer warranty.
Cons-
The size can be a bit small despite being advertised for 3 people.
The only issue I had with this sofa is its size. It can be a bit subjective but it feels small in size, it might feel a bit congested for three people.
In conclusion, it is a very amazing sofa which should be your prime choice because of the feature it provides. Size can be an issue but you should better check it to make sure for yourself.
Available At – Amazon