Wecool has come up with a really great pair of TWS which sounds great and comes at a reasonable price of Rs. 999. Coming with a 10 mm sound driver, they can get quite loud while maintaining the sound quality without any distortion.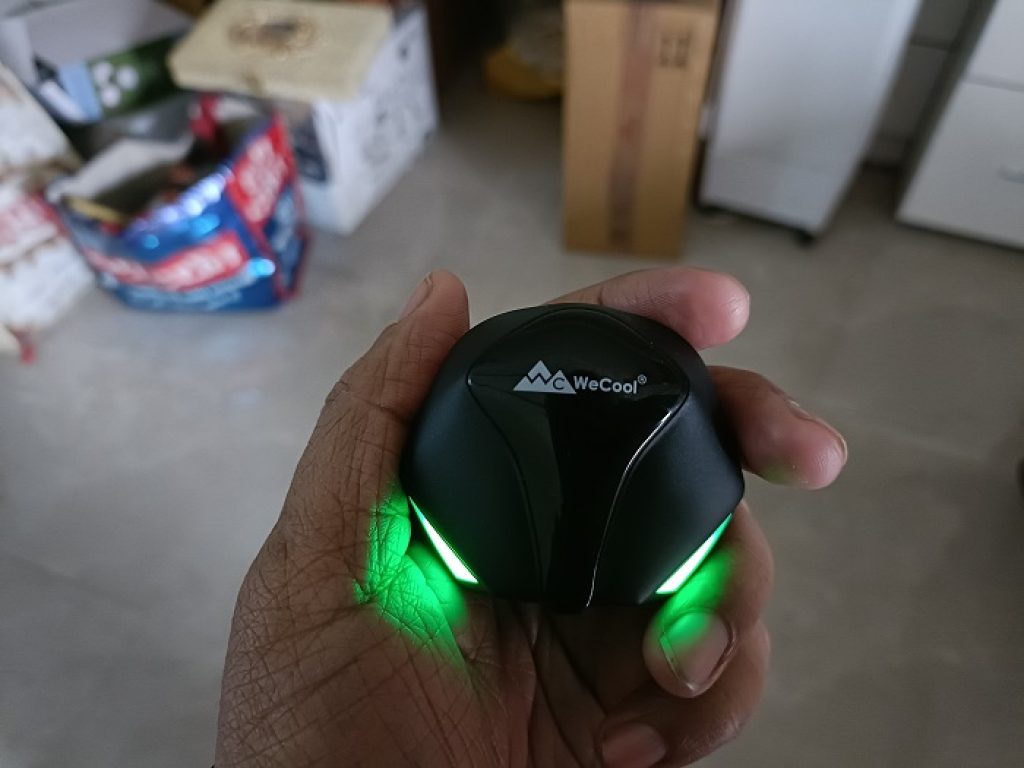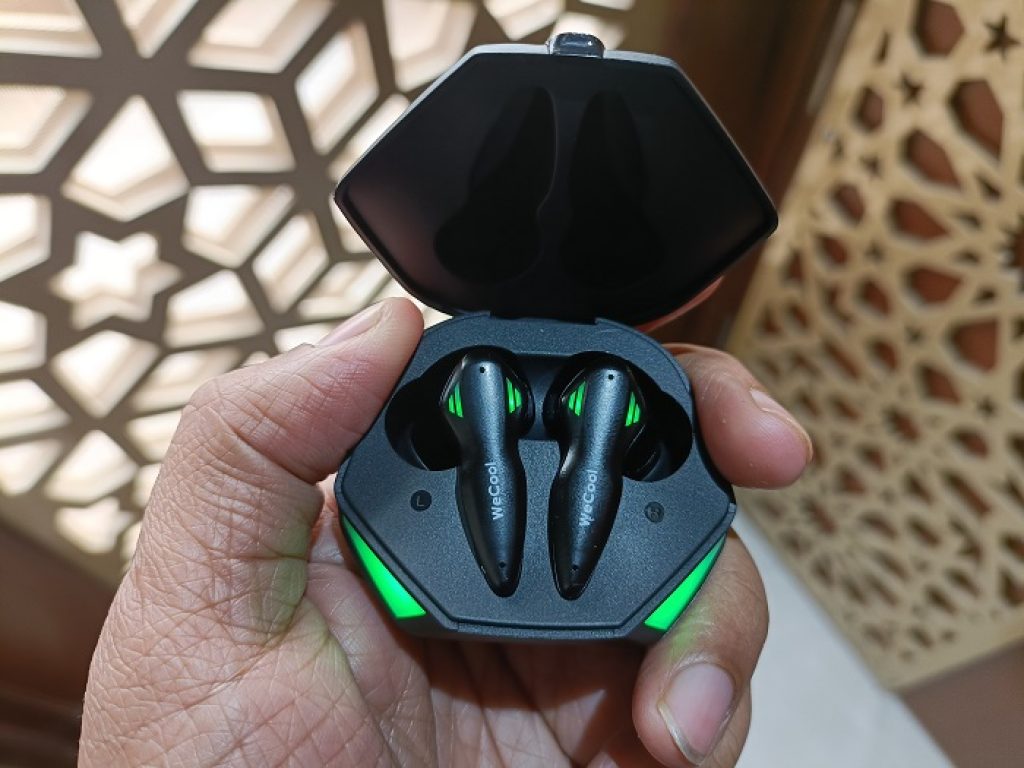 As you can see the front of the casing has a glossy finish and the spider like design, which further adds to the cool looks of WeCool Moonwalk M4.  The inside has black matt finish.
The vocals are clear , the treble is always in sync and you can hear the beats well enough. The bass lovers will be satisfied.
It sports a very futuristic look with green lights on the case and earbuds, which makes it very suitable for gaming if you are into lights and stuff. Although the lights could have been RGB for even greater impact, but can't expect too much at this budget price. For me, green LED lights are good enough.
The Bluetooth connectivity works without any glitches, they instantly get paired and connected as soon as they are out of the box. Even if one earbud is switched off and on, it gets connected automatically to the other one and starts playing music in sync.

Rs.

1,299

Rs. 4,999
1 new from Rs. 1,299
in stock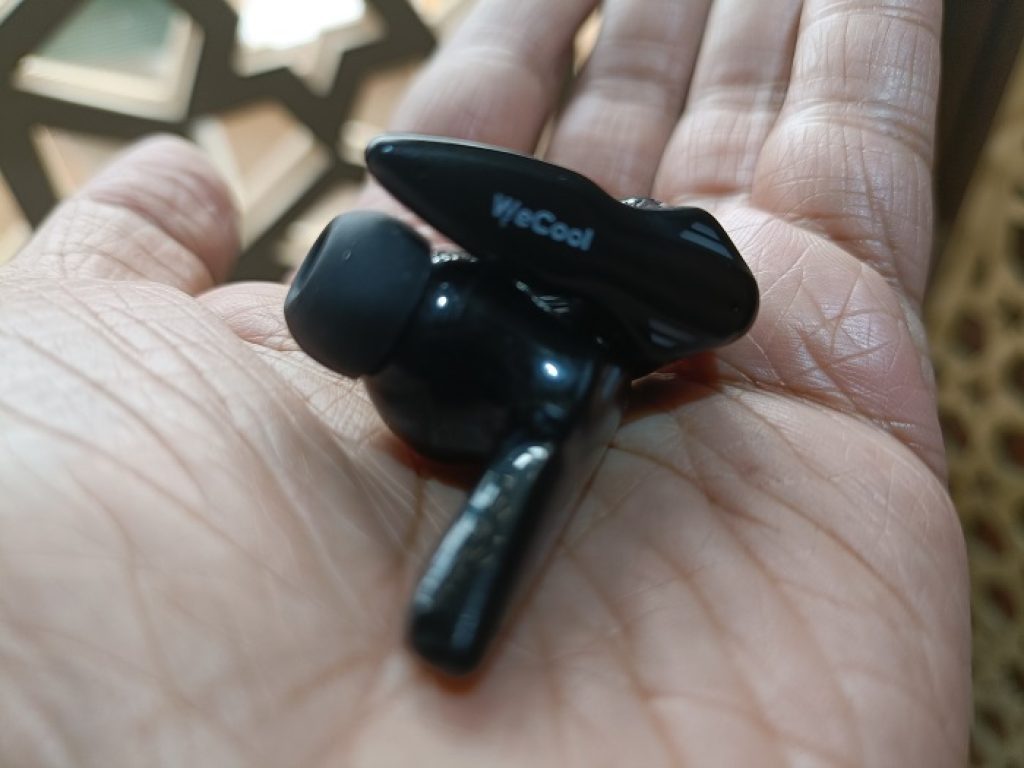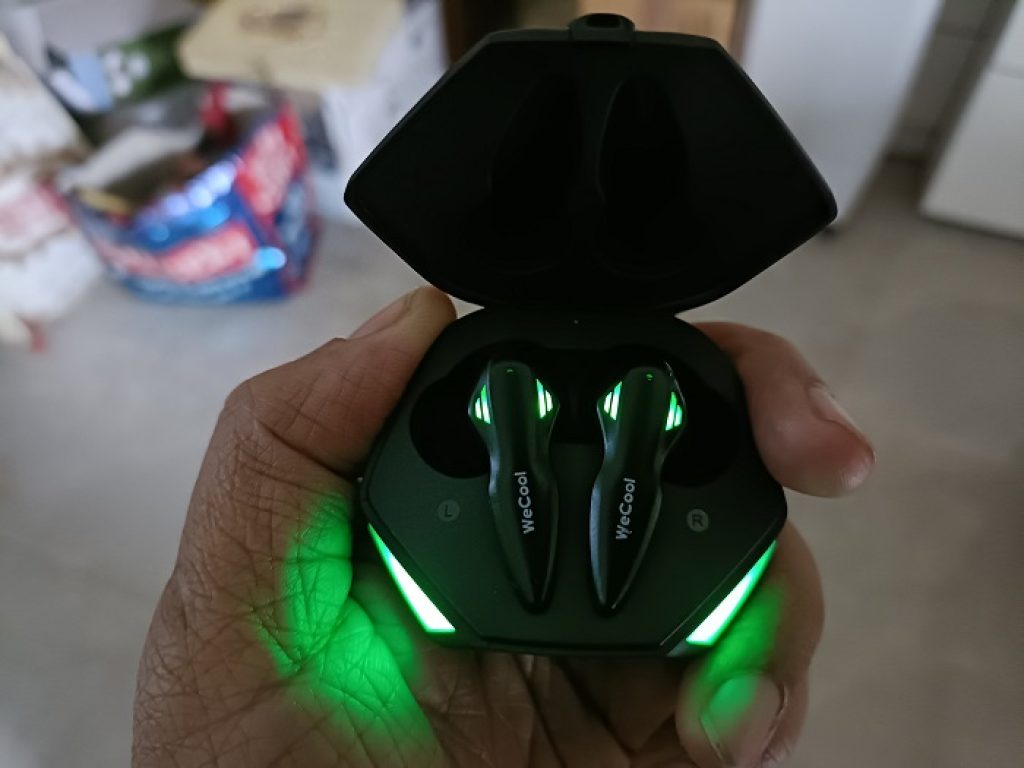 The fit is comfortable with soft ear tips. Wecool claims 6 hrs of playtime, 24 hrs with the case fully charged, and a quick charging feature. It also has 60 ms low latency, to avoid lags and a better gaming experience.
The earbuds are lightweight, so you can wear them for long durations without much strain on your ears.
One more feature that I would like to add is the Type C charging port, which is great as most smartphones now come with type C ports and you can use the same charger for WeCool Moonwalk M4.
Why you should buy WeCool Moonwalk M4?
Powerful and Vibrant Sound
Comfortable Fit
Cool Design
Overall I will say that it's a catch for a price of Rs. 999 , with a crisp sound , great specs and stylish design.

Check Cheapest Price : Amazon