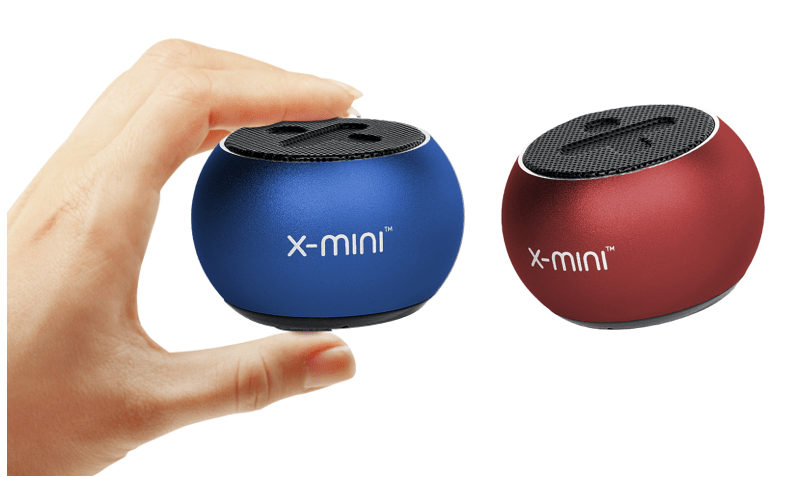 X-mini™ SUPA is a powerful vintage-inspired jukebox system with Bluetooth, AUX-in and microSD card connectivity.
X-mini™ CLICK 2 in new colors, Crimson Red and Midnight Blue.
The company that revolutionized the way people shared their music by kicking off an entire new product category globally called the portable speaker, is launching new speaker X-mini™ SUPA in Mystic Grey and Apricot Gold, and X-mini™ CLICK 2 in new colors, Crimson Red and Midnight Blue, in India.
---
Also Read:
---
"Due to different consumer preferences, a product's color play an important role in the consumer's purchase decision, and in a research done by Ragan, a Communications Agency, 85% of consumers buy products based on color," states Ryan Lee, Co-founder of X-mini™. "Listening to the needs of our consumers have always been the foundation in selecting additional colors, and we aim to come up with products that cater to our consumer needs to suit their lifestyles.

X-mini™ SUPA
Inspired by vintage jukebox systems, the X-mini™ SUPA is decked out with a built-in Digital Signal Processing (DSP) and Dual Pressure Air Compression (DPAC) audio technologies with a signature tweeter-in-tweeter technology.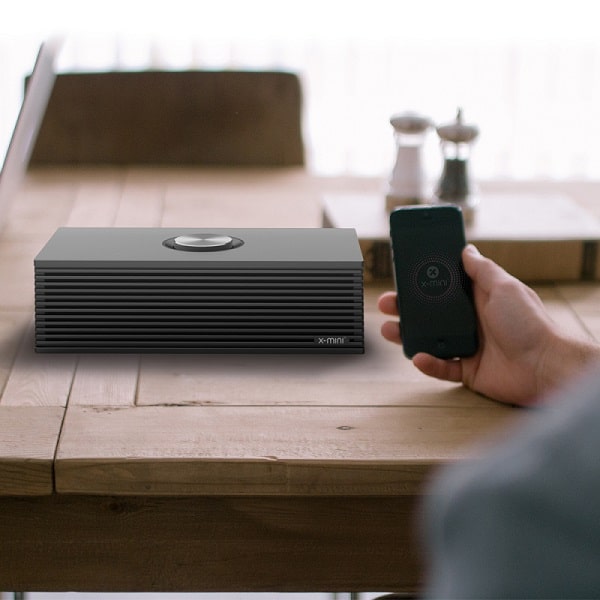 This means that the sound experience retains its original sound quality at high volumes with minimal distortions. Music aficionados will love the sleek and powerful device that comes with two pre-set equalizers for vocal and bass.
Switching from song to song or changing the volume has never been easier with the unique one-swivel dial control. X-mini™ SUPA comes in Mystic Grey and Apricot Gold, and is available at a suggested retail price of MRP of Rs. 12,990.

X-mini™ CLICK 2
The ultra-portable X-mini™ CLICK 2 now comes in two new, exciting colors, Crimson Red and Midnight Blue, to complement Mystic Grey that was released in September last year. The pocket-sized speaker is designed for music on-the-go. The lightweight X-mini™ CLICK 2 is a mere 85g and ⌀50mm by 30.5mm in size.
Small but powerful, the X-mini™ CLICK 2 is packed with a 36mm driver and enjoys up to six hours Bluetooth playtime. Pair two X-mini™ CLICK 2s to power up and enjoy true wireless stereo audio performance. The X-mini™ CLICK 2 is available at a MRP of Rs. 2,990.
X-mini™ SUPA and X-mini™ CLICK 2 are now available in leading retail and online stores.
About X-mini™
X-mini™ is a Professional Portable Audio brand focused on bringing the very latest in portable audio innovation to the global market. X-mini™ is a multiple award-winning pioneer in the portable speaker category. Over 8 million iconic X-mini™ Capsule Speakers™ have been sold worldwide.
Its rich audio heritage is anchored upon its early commitment to create excellent sound in small form factors, and by extension even better sound in any given form factor through the development of their own customized and signature audio drivers. X-mini™ products are and have been sold and distributed in over 80 countries around the world.
Check Price – Amazon
---
Also Read: