Welcome to the official review of iPhone X vs iPhone 8 Plus…err, welcome to the official review of 'almost' iPhone X vs 'almost' iPhone 8 plus! Yes this is what happens when you see the phones that constantly adapt the design standards from the industry benchmark products of Apple. Of course apart from the form factor and those typical camera bumps both these devices are nowhere near to the iPhone's; nevertheless they're as good for the given price tag.
The query inside the reader's mind must be whether or not they should consider the Redmi Note 5 Pro over MI-A1. See for yourself below!
Design:

A high-res screen coupled with a 2.5D Corning Gorilla Glass on the front and with a minimum thickness of just 7.3mm (Mi A1) and 8.1mm (Redmi Note 5 Pro), Xiaomi has left no stone unturned in terms of design here. Both these phones are super sleek and elegant when held in hands, the back design which is fingerprint resistant and most of all – very discreet antenna lines!
While some folks have adapted to the old iPhone 6's visible pattern of antenna lines, most of have seemed to already moved on from that. It is, after all, a personal opinion. What's new in the Note 5 Pro is the 18:9 Infinity display with rounded corners which is even more exquisite.
And yes, the camera bump is here to stay for both the devices. The overall device thickness is pretty much in range of any premium flagship so it shouldn't be a problem, considering the fact that we always tend to use back covers for our phones.
Did You Know?
The Xiaomi Mi Mix was the one of the first almost bezel less smartphones with an amazing screen to body ratio of above 83%
Camera & Connectivity: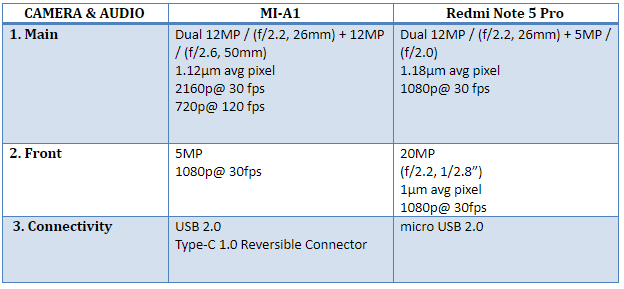 Oh the cameras are also different from the inside apart from the horizontal and vertical resemblance to that of iPhone. Xiaomi claimed that the dual camera in Mi A1 was their flagship; well it still is! It has a 12+12 MP setup as compared to the 12+5MP of the Note 5 Pro. But the 5MP shooter has a larger aperture against the Mi A1's – so all in all both are pretty much the same.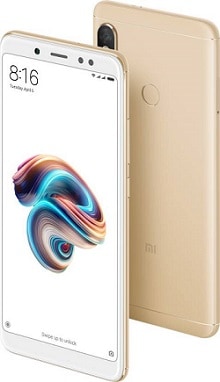 The front cam is what makes a heck of a difference now. Note 5 Pro sports a large 20MP sensor with a ton of unique features powered by their AI and apparently Xiaomi provides beards and bindi filter presets optimized for India. How cute is that! On top of that HDR mode adds a new brilliance to the pictures taken especially in natural light.
What lacks here is the 4k video recording. The Mi A1 not only captures stunning 4k videos but also HD videos @120 fps.
Did you know?
The latest MI branded device from Xiaomi is the MI6 but only the MI3 was as popular in India. Since then Xiaomi has been shipping Redmi phones mostly
Bottomline:

First off you need to know that Xiaomi has categorized their devices in two – Mi and Redmi. Now anything prefixed as Mi is a premium one (Mi3, Mi4 and son on, plus the Mi Mix series) thereby stating that Mi A1 is a flagged under premium category. And that's the reason why Mi A1 has add ons like 4k recording support and a reversible type-C USB port.
Performance wise the Snapdragon 625 is almost as efficient as the newer 636 SoC. And meanwhile the good news for heavy users is that they can get a 6GB / 64GB version too for the Note 5 pro. There is a mammoth battery in the Note 5 Pro with a downside that it adds up almost 20 grams of extra weight to the device.
Both of them come with Android 7.1.2 out-of-the box, which is the little 'Itch' I feel is. As it's been a long time since Android Oreo has rolled out, they should have considered integrating with the MI UI 9.0 itself. Anyways, the Note 5 pro is likely to get that update in Mi UI 9.5.
Should you upgrade from Mi A1 or Redmi Note 5 Pro?
My personal answer is NO. Mi A1 is powered by Android One, which means it is bound to receive the latest security patches and firmware updates from Google. It might seem that it is a bit 'old' but considering the fact that Note 5 Pro comes with Nougat and not Oreo, places both the devices in an equal time frame.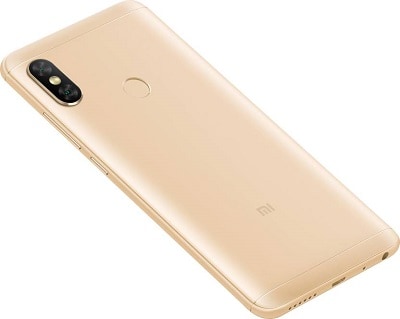 Yes you should only consider an upgrade if you want to enjoy the dual camera experience + Mi UI and also a fresh new Infinity display. And don't be dazzled by the higher RAM version of Note 5 Pro. Almost all the flagship Android devices run as smooth on a 4GB RAM, not to mention the fact that stock Android is very light as compared to MI's customized UI.
So get yourself in the queue here Flipkart if your answer is YES, otherwise have a happy and relaxing weekend!
---
Also Read:
1) Redmi Note 5 Camera , Price and Specifications
2) Comparing Samsung Galaxy S9/S9+ & Galaxy S8/S8+
3) Top 5 Smartphones Under Rs. 10,000
4) Top 5 Best Flagship Killer Smartphones 
---
Please do comment below to add your suggestions and feedback.
Thanks.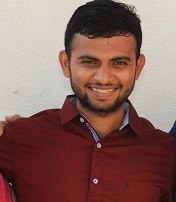 About The Author : Parth Dattani
Bio: Hanging out with headphones, smartphones and flirting with frequencies is my thing! Facebook