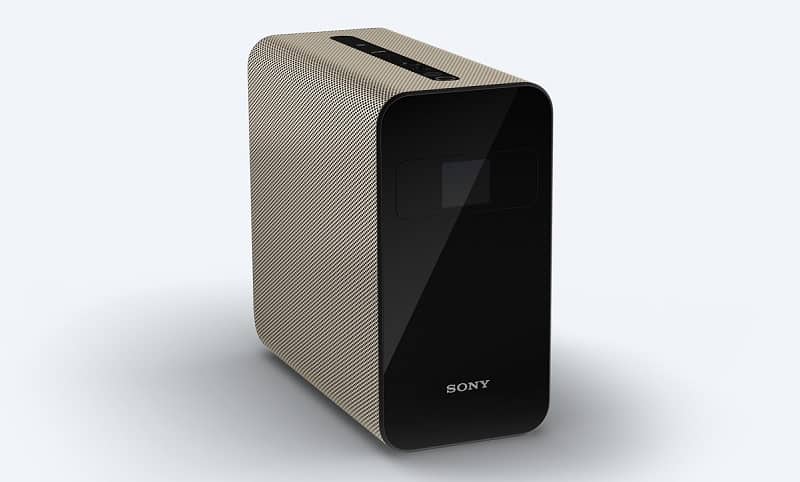 Over the years of expanding technology and constantly evolving processes, there have been times when we witnessed some of the most amazing creations of the time.
The fun fact is that some of those utterly successful inventions had just been a result of experimentation! You do an experiment and if you are at the right place at the right time, it turns out as a massive success; and if not otherwise, a doomed product.
---
The best examples for both the cases – Apple's iPhone & Nokia 808 PureView.
Anyways, back to the link, Sony had announced a short throw projector cum Android device – the Xperia Touch at the Mobile World Congress in February this year.
Lots and lots could be said in the preface of this amazing yet costly device but without any further ado let's just come to what we found on virtual teardown of this product.
What exactly is Xperia Touch?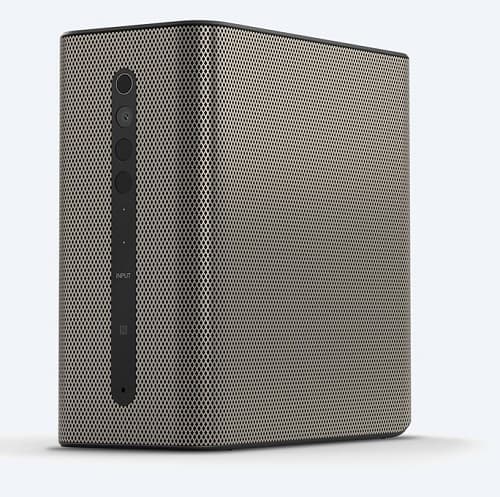 If there is anything which is a perfect combo of an ultra short throw projector with Android system this is that device.
Short throw and ultra short throw projectors facilitate users to create big pictures in the most compact spaces, without concerns about shadows obstructing the image or light shining in the presenter's face.
So an ultra short throw projector can project an image when it is just around just 2 feet away.
Xperia Touch turns any flat surface into a 23" screen instantaneously, be it a coffee table, wall or even the floor!
 It uses the Infrared touch functionality along with a 60fps camera capture to turn your surface into a touchscreen.
Functionality:
The Xperia tag doesn't mean that it is just another Android device. It has got all the authentic features of an ideal projector along with external audio output as well.
The Touch operates in two different ways: One where you have the projector on a horizontal surface and the projected image lights up the surface in front with a size equal to that of a 23 inch screen.
The only condition for the image to be clear is that the surface should be flat. Even a little roughness could ruin the user experience while browsing.
The other or one is the conventional way; where projector shines its image on the wall.
This is no less than a TV itself. And it is definitely not limited to 23" only. You can get blur free images with the WXGA display at upto 80" projection also (How cool is that!) And oh, it doesn't necessarily have to be a white surface.
A darker and a more uniform surface ensure a flawless user experience.
Inside:
Did we miss to say that the Xperia Touch is pre equipped with a powerful Snapdragon 650 chipset, 3GB RAM and 32GB of storage (expandable),
and on top of that it runs on Android 7.0? Also you need not worry about the compatibility of the apps as they are no different than the ones that you use in your smartphone.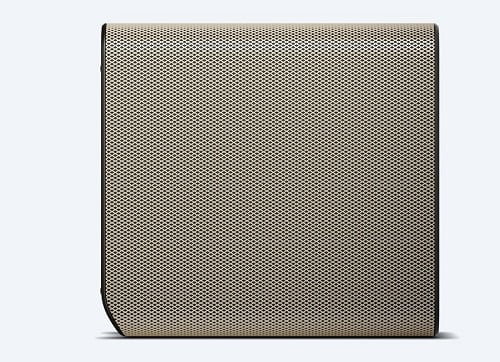 The 13MP camera takes the video calling to a whole new dimension and apart from that there is a pack of extra sensors apart from the common ones, which include barometer, magnetometer and a motion detector.
The presence sensing algorithm here is really catchy. The device automatically turns on when it senses your approach. This can be used as a message board or a simple wall clock screen saver when you enter your home!
The stereo speakers embedded inside the unit throw a rich and crispy combination of all the frequencies thereby making the audio visual experience even more real. Of course on top of all these there are basic wireless modules (Wifi Direct, Bluwtooth 4.2 and NFC) plus a highly compact HDMI type D port.
Bottomline:
The purpose to fulfil behind the launch of this product was to make each and every home a digital hub and enhance the easiness of touchscreen surfaces.
But at such a hefty price tag €1499 of (over 106000 INR) there are little too less chances for this device to enter the mainstream markets. No doubt that all the lavishness incorporated in the design, technology and the making of this is worth the lavish price tag.
But there are a few limitations that cannot be ignored while paying such a high price, the most important of all is battery life. A 1200mAh battery would hardly last an hour and half when running such a device.
The brightness is just okay, whereas it should have been a little more than a 100 lumens for seeing in normal/natural light.
Nonetheless Sony has a very good reputation for its smart devices for their extraordinary design. But will the innovative touchscreen and design be enough to overrun the hefty price tag? Let's see and find out when the Touch hits the global market!