My reason behind opting Wonderchef Blender –
As I was getting fed up with the old machinery system of my previous blender, I was looking for such blender that would be portable, less-time consuming and easy to wash. While watching TV, I had come across Wonderchef Blender advertisement and it inhibited each and every aspect that I was keen about. It was also falling under my budget with the cost of INR 5,000. So, I ordered it without wasting any further time.
My first opening experience with Wonderchef Blender –
When blender arrived, I was full of curiosity before opening it. Its packaging was quite fascinating but I also wanted to test its machinery. So, I opened it without further ado. Its box included main machinery, two jars and a jug for juicer mixer. They all were packed in bubble bags to prevent them from any kind of breakage during its transition.

I was looking for something to test blender and I chose onions to check its speed and performance and they worked very well and raised up to my satisfaction level. I have also tested its juicer mixer and it releases waste of fruits and vegetables in a compact form and juice quality was way better than the ones that I had before.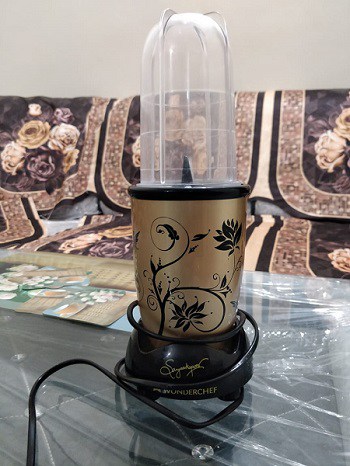 Wonderchef Kitchenware –
Wonderchef Kitchenware is instinctively made with the feel of 'love of cooking'. Sanjeev Kapoor is the most renowned name when we talk about Wonderchef. Moreover, it is modeled with the zeal of making kitchens one of the powerful and integral parts of homes. The major reason behind its instant success is its association with India's celebrity Chef Mr. Sanjeev Kapoor and Entrepreneur, Mr. Ravi Saxena. This brand is raising its bars by establishing its market in Kitchenware and appliances Niche and widening its market share.
Wonderchef Blender – Pros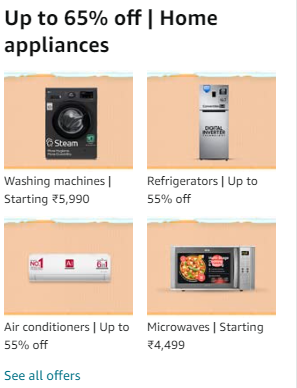 You can blend any kind of food item within a few seconds with least efforts and utmost simplicity.

It is also easy to wash and portable in nature. All parts of the ultimate blender are separable that makes the job even easier.

Wonderchef Blender doesn't occupy much space in the kitchen.
Wonderchef Blenders – Cons
It cannot cope with large quantities. Smoothies or shakes are difficult to blend in large volume.

It makes as much sound as other blenders do.

Wire length is quite short and it works only if kept nearer to the socket.

Wonderchef, being a huge Indian brand is not affordable for common household people. They wouldn't purchase it as it is not enough to justify the expense for each and every cooking activity.
My Suggestions –
Prices should be kept low.

Wire length must be increased to prevent any kind of short circuit and other damages.

Quality of machinery part is fine but plastic jars and jugs must be improved as it will cause failure in case of harder substances like Daal Chinni, Moti Elaichi, etc.
Wonderchef continually accomplishes to design up to date solutions for women. So that one can remain on living that fits one's lifestyle.

Rs.

2,699

Rs. 5,300
2 new from Rs. 2,699
in stock

Author
Hello, I am Kirti Mehndiratta
I hail from Chandigarh (India)
Professional Blogger and Article Content Writer by profession.