Are you searching for the best headphones under Rs.500 ?
Not everybody wants a hole in their pocket while out in the market searching for a simple headphone. There are a lot of earphones available around Rs. 500 that offer great audio quality and overall experience.
Below are the best options that the users can consider who have a budget of around Rs. 500. We update this list very month to add new releases and better options.
Our Top Picks
Top 10 Best Earphones Under Rs. 500
 1
 Sound One 616
With Mic
(🌟🌟🌟🌟🌟)

These are the earphones that I use in red color.
Very lightweight and comfortable on ears. Fits well.
Shaped like eardrums.
Good powerful sound enabled by strong 10 mm drivers.
Stylish and simplistic look.
Inbuilt mic for voice calls.
6 months warranty.
Check Price : Amazon | Flipkart
 2

 
Mi Earphones Basic
With Mic
(🌟🌟🌟🌟🌟)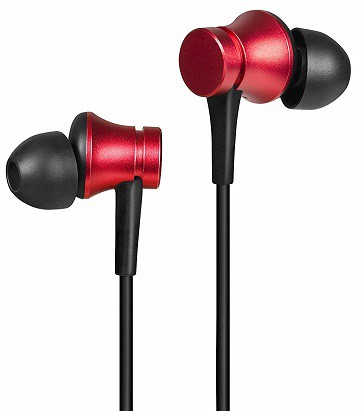 If your using a Mi phone then this is the best compatible budget earphone for you.
Perfect sound with good noise cancellation.
For this price range this is the king.
Aluminum alloy built and powerful 10 mm drivers.
Comes with tangle free cable.
6 months warranty
Check Latest Price : Amazon | Flipkart
 3

 
Ant Audio W56 
With Mic
(🌟🌟🌟🌟🌟)

Great packaging by Ant , these earphones come in a metal box.
If you want bass , then these are for you.
45° Curvature for perfect fitting.
If you are looking for something for vocal/treble , then these are not for you.
Noise cancelling is strong , so you won't hear much background noises.
Great for playing Pubg.
1 Year Warranty
---
 4

 B
oAt BassHeads 225 Special Edition 
(🌟🌟🌟🌟🌟)
With Mic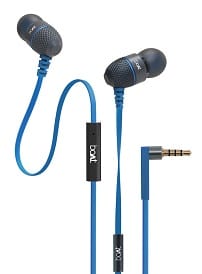 Premium Metal Built
Astonishing sound quality and kick ass bass
Perfect noise isolation
Budget friendly
A bit bulky design.
Check Latest Price : Amazon | Flipkart
---
 5

 
Sennheiser MX 170 
No Mic
(🌟🌟🌟🌟🌟)
The budget-conscious buyers will find this pair appropriate for catering all their needs.

The ergonomic design of the earphones makes it a comfortable fit and the included cushioned tip covers add to the comfort.
The earphone

has an unmatched audio quality in its price range and it also has good bass response.

it also eliminates the background noise quite effectively and is very durable.
Check Latest Price : Amazon | Flipkart
---
 6

 Philips SHE1405BK/94
With Mic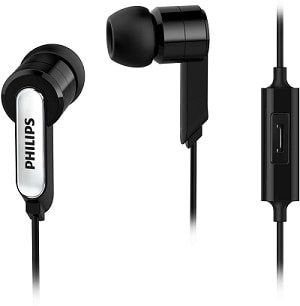 Awesome product by Philips , a brand you can always trust.
Sturdy built quality.
It has a inbuilt mic with button.
Extra silicon earbuds provided
Best for this price range.
Very good for calling and music
Check Latest Price : Amazon | Flipkart
---
 7

 
Philips SHE3590BK/98 
No Mic
(🌟🌟🌟🌟🌟)
This one is a specially designed earphone with soft rubber tips so that the user can wear it for long durations without feeling uncomfortable.

The soft silicon tips block most of the ambient noise and create a perfect seal around the ear.
The drivers of the headphone have been specially designed to make everything sound crystal clear ensure a good level of bass output.
The design of the earphone is quite small that lets the users with small ears to use it with ease. One downside of the earphone is that it comes without an in-line microphone.
Check Latest Price : Amazon | Flipkart
---
 8

 
Everycom X1 Secure Fit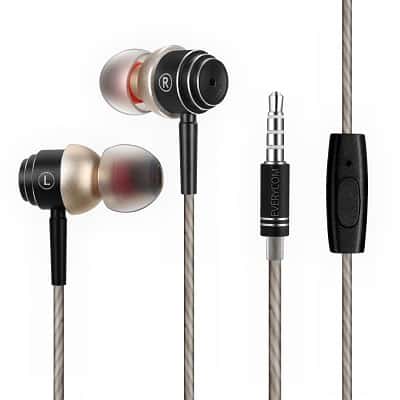 Good music quality under 500 , you won't be disappointed.
Bass driven response , so good for bass lovers.
Clarity is enough , sounds crisp.
They sell because they sound actually good.
Inbuilt microphone to do calls.
Check Latest Price : Amazon | Flipkart (NA)
---
 9

 
Philips SHQ1200 
No Mic
(🌟🌟🌟🌟🌟)
This is the best headphone in this range.

it is the anti-slip design that keeps the earphone from slipping from your ears.

Reinforced cable with Kevlar coating for added strength.

Sweat resistant and rain proof , great for using during workout sessions.

Audio is crystal clear. This ultra-lightweight headphone is very comfortable to wear and offers earbuds in three sizes.
Check Latest Price : Amazon | Flipkart
---
 10
 Philips SHE1455BK 
With Mic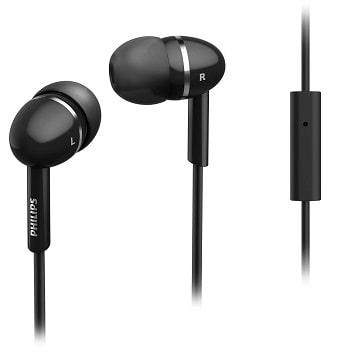 Inbuilt mic , excellent calls.
mic comes with a button which can be used to regulate calls and music.
Good bass and crisp sound quality
Budget friendly headphones and very durable
Check Latest Price : Amazon 
---
 11 

 Skullcandy JIB S2DUDZ-003 
With Mic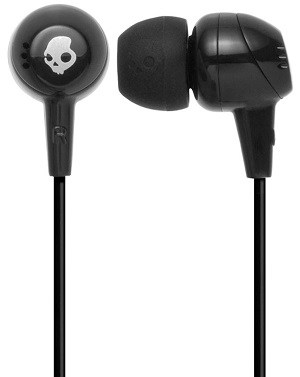 Good bass , so definitely bass lovers will like them.
Long connecting wire
Comfortable fit
Very stylish , skullcandy logo
Stands out in crowd
Check Latest Price : Amazon 
---
 12

 
SoundMagic ES11S 
With Mic
(🌟🌟🌟🌟🌟)
First of all, the earphone comes with an in-line microphone for making and receiving calls and a button to manage the controls.
The design of this headphone is different from all the above-mentioned headphones and is appealing too.
With its rugged construction and comfortable fit, the ES11S is perfect for wearing while exercising. Adding to the comfort are the ear tips of the headphone that come in three sizes.
Coming to the audio quality, the out is well balanced and the user gets to hear every detail of the music clearly.
Check Latest Price : Amazon
---
 13 
UBON UNIVERSE-UB185 
With Mic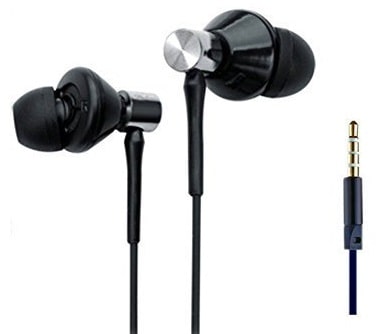 Good bass quality for this range of headphones
Simple packaging.
Good value for money.
Budget friendly
Check Latest Price : Amazon 
---
 14 
AmazonBasics In-Ear 
With Mic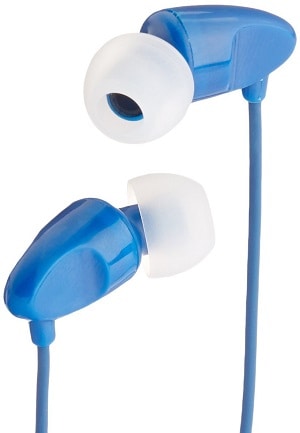 Perfect bass and treble for low price headphones
Budget friendly
Good looks
Comfortable fit
The brand you can trust.
Check Latest Price : Amazon 
---
 15
 

Flipkart SmartBuy
With Mic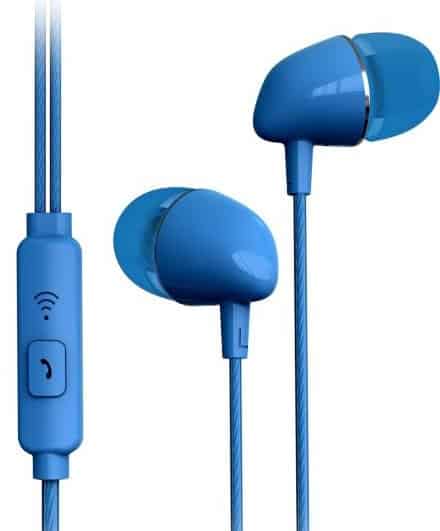 Good noise isolation
Value for money
Bass is great
Must try headphones.
Check Latest Price :  Flipkart
---
 16

 SAMSUNG  Wired Headset
With Mic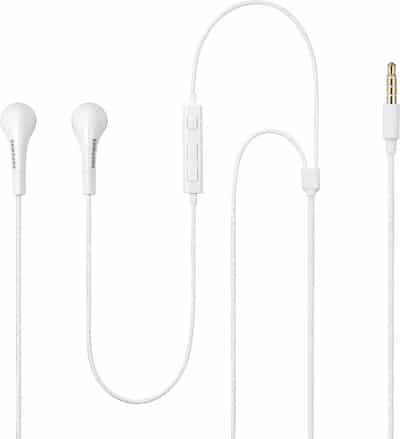 Product is low cost and offers medium audio quality
Mic works perfectly
Mix reviews by different users.
Overall good product for this range.
Buy Now From : Flipkart
---
 17
Rovking V1 Sweatproof Sport Workout Headphones
With Mic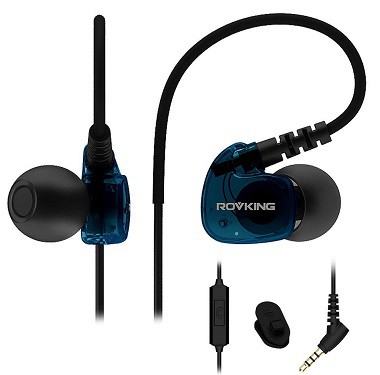 For workout and gym
Adjust , choose the earbud size which fits you perfect.
Good noise isolation
Go for it !
---
 18  Motorola Lumineer Earbuds

With Mic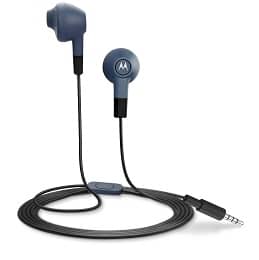 Awesome looks.
Motorola signature sound
Fits under budget headphones
Buy Now From : Amazon
---
---
More In Ear Headphones
More Over Ear Earphones
Please do comment below to add your suggestions and feedback.
Thanks.