Are you searching for the best headphones under Rs.500 ?
Not everybody wants a hole in their pocket while out in the market searching for a simple headphone. There are a lot of earphones available around Rs. 500 that offer great audio quality and overall experience.
Below are the best options that the users can consider who have a budget of around Rs. 500. We update this list very month to add new releases and better options.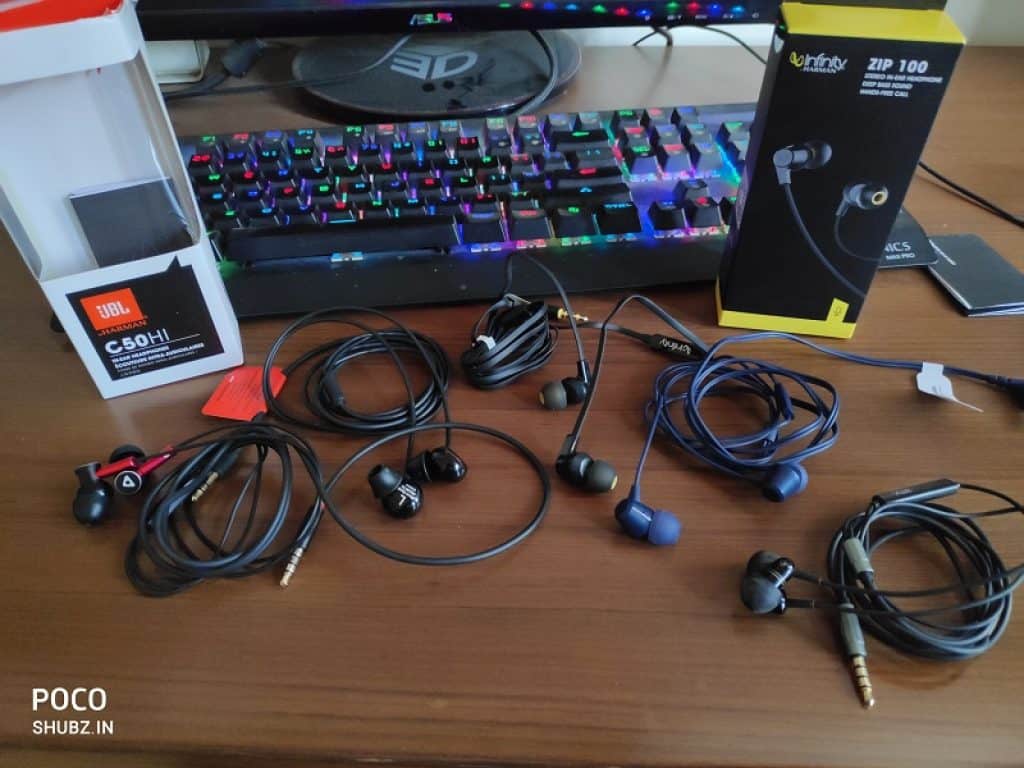 Best Earphones Under Rs 500 in India
| | |
| --- | --- |
| 1. JBL C50HI | Best Pick ( Built & Bass ) |
| 2. boAt BassHeads 152 | 2nd Best Pick |
| 3. Infinity (JBL) Zip 100 | 3rd Best Pick |
| 4. Mi Earphones Basic | Metal Casing |
| 5. Realme Earbuds | Great Design |
| 6. Realme Buds Classic | No Rubber Eartips |
| 7. Evidson Vibe | Tangle Free |
| 8. Sound One 616 | Good Bass |
| 9. SoundMagic ES11S | Bass Oriented |
| 10. Ant Audio W56 | Metal Box |
| 11. Sennheiser MX 170 | Minimalistic Design |
According to me , JBL > Boat > Infinity > Mi > Realme > Philips > Ptron > Evidson > Sound One. It will also depend on the model your choosing , my choice would be JBL for 500 budget.
1. JBL C50HI in-Ear Headphones
with Mic , Plastic looks , Thin Wire , Crisp Sound , 8.6mm dynamic driver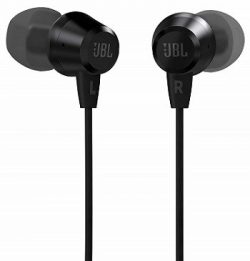 These JBL C50HI are relatively new in market and we have picked them as number one in our list. JBL has done a great job in providing a decent quality earphone for this budget price. I have already bought this earphone and listening song on it right now while writing this.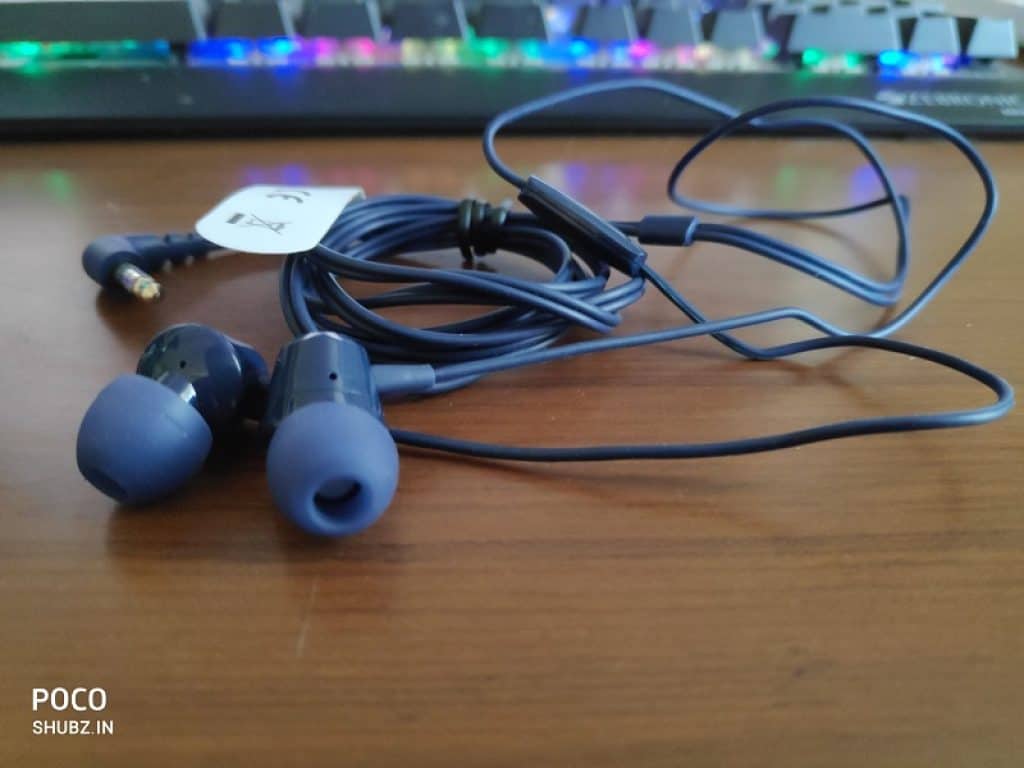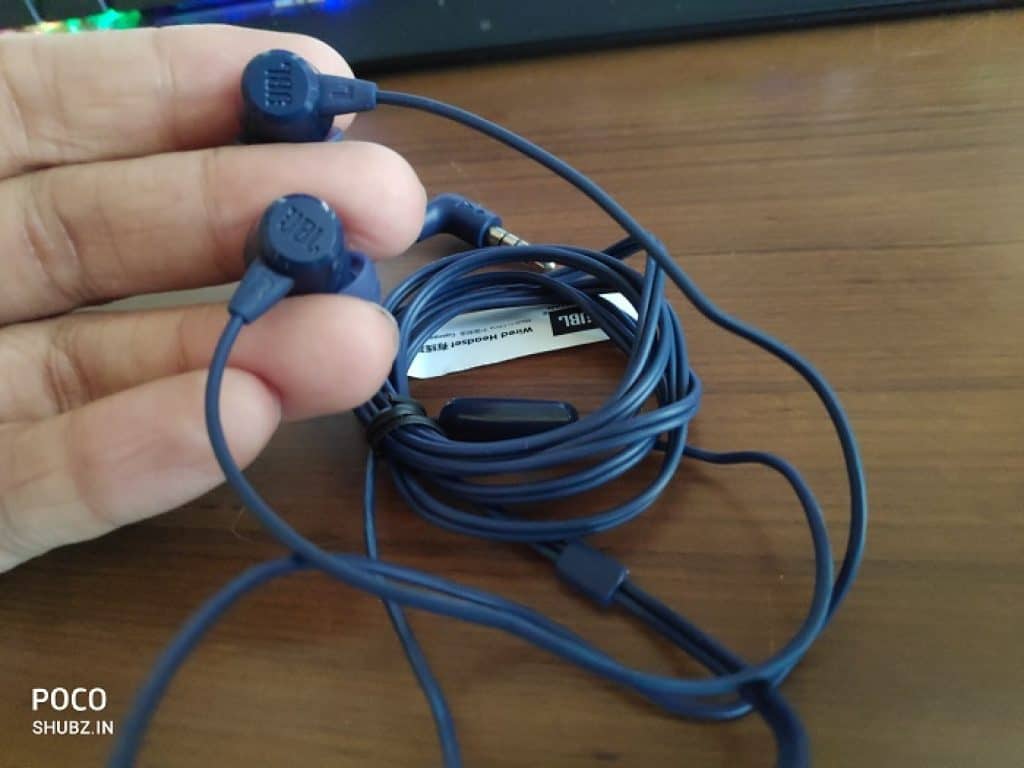 Getting JBL brand earphones for this price is totally worth it.
Well balanced sound with good bass.
Crystal clear vocals , no distortion anywhere.
Built in mic for calls
Over all build quality is good.
I find the JBL signature sound totally worth , it crisp and clear. I love the background music and clear rhythm of beats. The wire connecting earpiece is a bit thin , so handle them with care or they might not last too long. It has L-shaped 3.5 mm jack , so no problem there.
Soft eartips , comfortable to wear , adequate long wire , crystal clear sound and good bass.
Overall highly recommended!
Check Cheapest Price : Amazon
---
Also Read : 10 Best Earphones Under Rs 1000 in India
2. boAt BassHeads 152
with Mic , Metallic , Angled jack , 10mm Drivers , Tested by me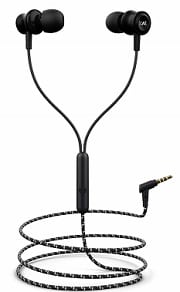 I have been using these boAt BassHeads 152 from 3-4 months and so far they have been working great. No issues faced , all work and music going well with these.
Read Full Review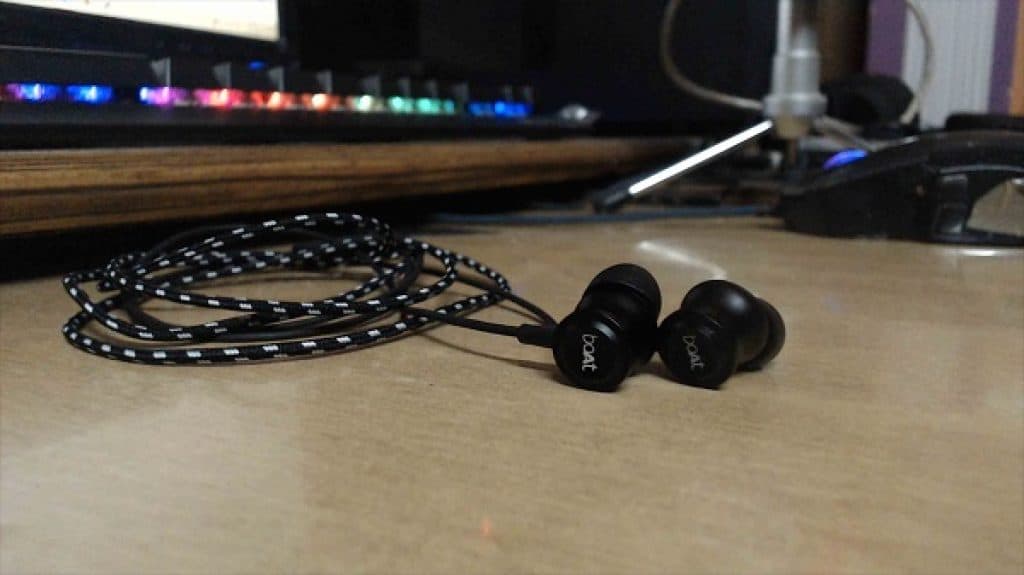 Braided cable , not much tangling or wear tear.
Which makes earphones long lasting.
Mic works well , picks up sounds.
No problem in talking on long calls in night , playing PUBG or zoom calls on laptop.
These are loud enough , 2nd highest level is enough.
Metallic finish , angled jack. Bass is enough.
They were good while they lasted , in the end the thin wire connecting earpieces worn out due to wear and tear. But that was due to my rough handling , if you guys take good care of them then they will surely last a lot longer. Boat should make all the cable braided to make them more durable. But talking about sound , comfort these are great. No complaints in built quality too , as this is the only model offering braided cable option.
Check Cheapest Price : Amazon
---
Also Read : Best Wireless Earphones Under Rs. 1000
3. Infinity (JBL) Zip 100
With Mic , 9mm Dynamic Driver , Angled Jack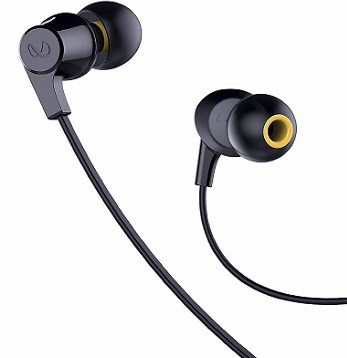 Infinty is a new brand by Harman audio , the company which makes JBL , AKG and Harman Kardon. So we do have high expectations from these earphones. For a price this low , this is definitely worth trying. But I won't recommend these over our JBL pick on 1st , it just the listening experience doesn't feel as smooth as JBL C50HI.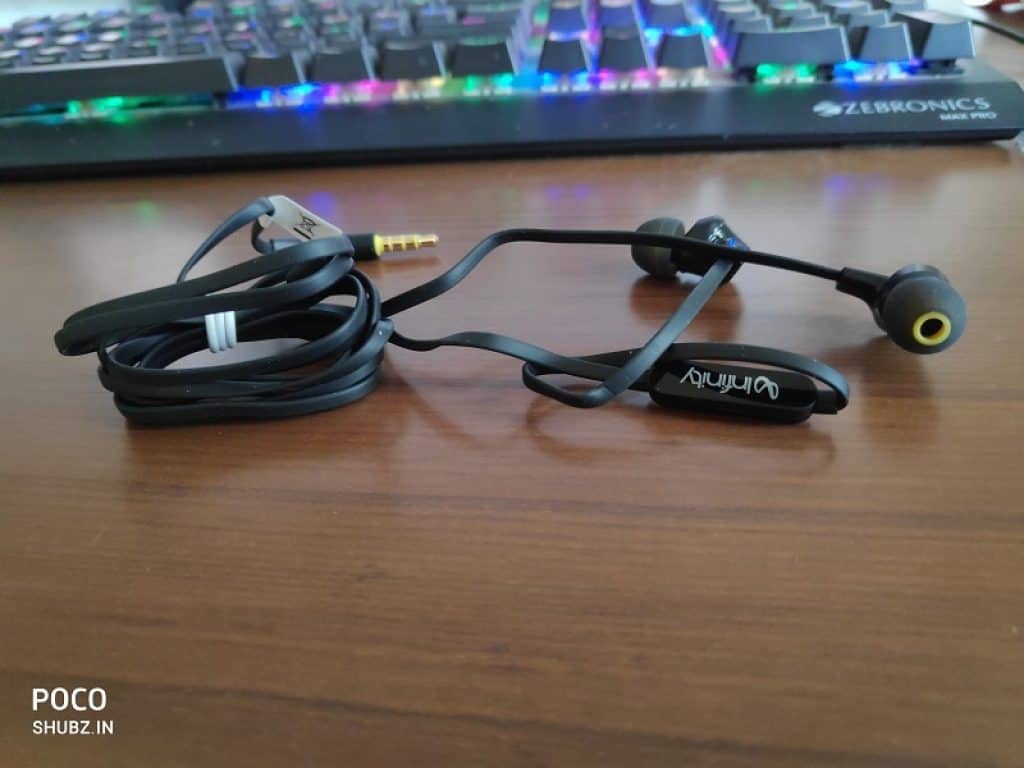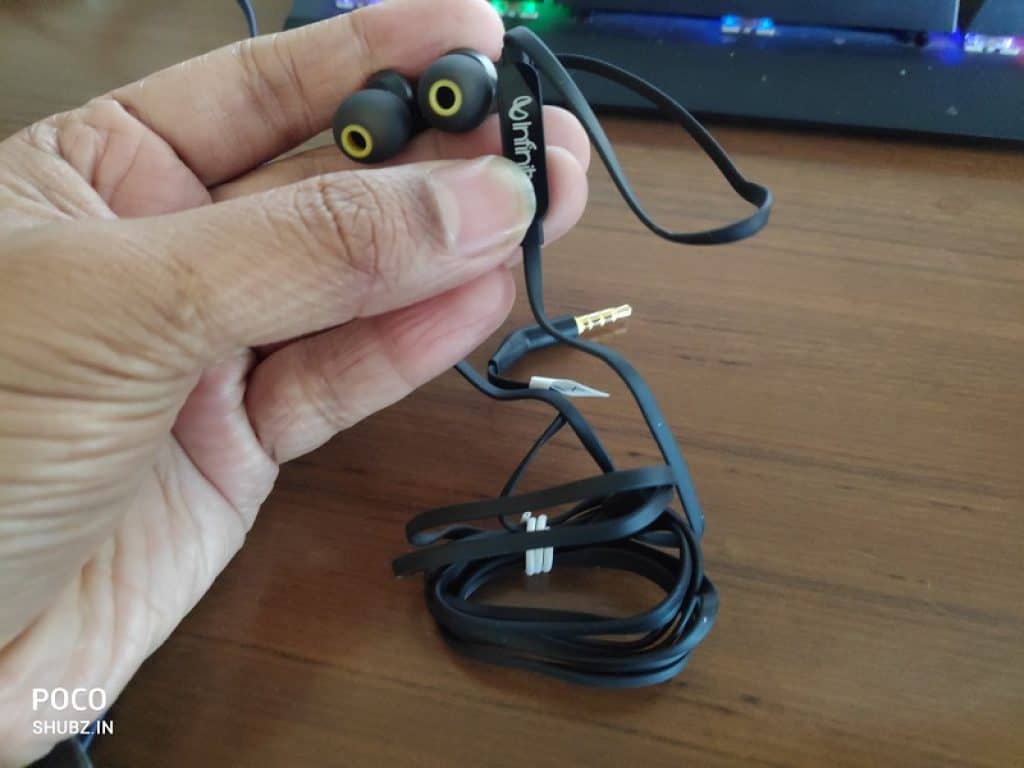 These earphones offer deep bass.
One great feature is voice recognition (Google Now/Siri )
9 mm dynamic drivers.
The cable is 1.2 m long , flat and does not tangle easily.
Earbuds are soft , as they have specially mentioned.
As you can see the cable is totally flat , which is better than a round thin cable. The 3.5 mm jack feels a bit thick and more sturdy. The voice is crisp , vocals are crystal clear. I find the sound similar to JBL one above.
Check Cheapest Price : Amazon
---
4. Mi Earphones Basic
With Mic , Powerful 10mm drivers , Metal Casing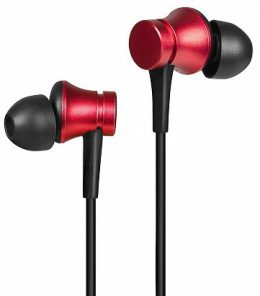 Great built quality with the Aluminium casing and soft eartips. These are one of the lightest and most comfortable picks in the list.
If your using a Mi phone then this is the best compatible budget earphone for you.
Perfect sound with good noise cancellation.
For this price range this is the king.
Aluminum alloy built and powerful 10 mm drivers.
Comes with tangle free cable.
6 months warranty
Check Cheapest Price : Amazon | Flipkart
---
---
5. Realme Earbuds
with Mic , 11 mm audio driver , Good Built Design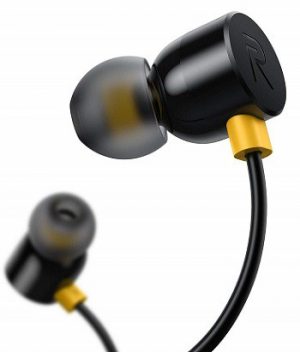 I like their looks. Realme is brand that has become quite popular and has built good trust. Good to see more competition in earphone market and decent product by Realme.
11 mm audio drivers , which is 1 mm more than others. So you expect slightly more bass.
Built in magnet on both earphone casing ends to avoid tangle and carry easily.
3 button remote control.
45 degree bend for a snug wear.
Check Cheapest Price : Flipkart
---
Realme buds 1 was a decent offering that failed to compete against the Mi earbuds last year. They were not bad but they didn't offer anything over the Mi earbuds and had worse sound quality. Realme Buds 2 at 599 came out to fix that and I think it accomplishes that. It being out of stock so often might speak to that.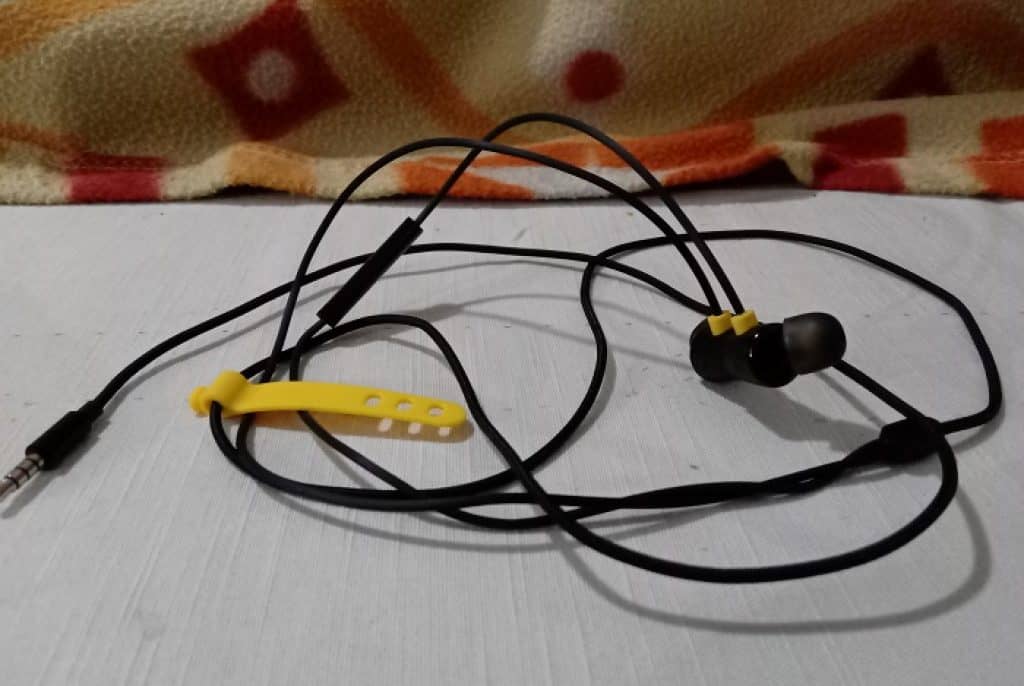 ---
6. Realme Buds Classic
Simplistic Design , Comfortable only if they fit you well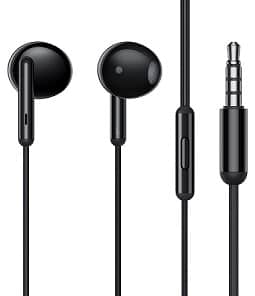 Realme Buds Classic earphones are for those , who don't like those rubber eartips and want something simple like this with good music and built quality.
These have large 14.2mm sound drivers , which results in a nice heavy bass. Plus I like the looks of these earphones , the glossy finish. The only issue is that as they come in one size with not rubber eartips , so if they don't fit your ears well or make you feel uncomfortable , then it can be a issue. However the brands make a very ergonomic design which fits most ears , so don't worry too much about it.
Also Read : 10 Best Over-Ear Headphones Under Rs 2000
It has an inbuilt microphone for calls , tangle free cable design and a budget price suitable for most. Definitely worth considering.
Check Cheapest Price : Amazon
---
7. Evidson Vibe
with Mic , 8.2 mm driver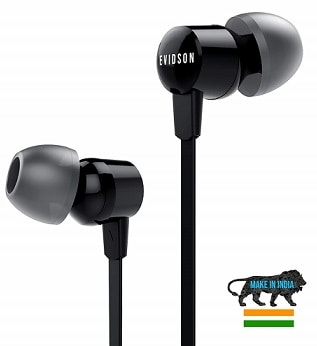 These are lightweight and comfortable , with quality sound. Equipped with custom tuned dynamic driver for 2X Bass, higher SPL, balanced Treble & clear Vocals.
Glossy black colour theme and simplistic but cool design.
Made in India and tuned for bass like we Indians love the beats.
Flat cable to avoid tangling.
Made of plastic but do feel ab bit premium.
Check Cheapest Price : Amazon
---
8. Sound One 616
With Mic , Dynamic 10mm drivers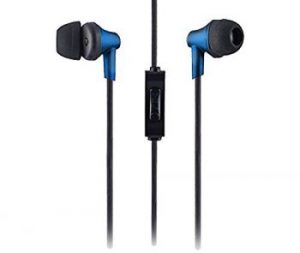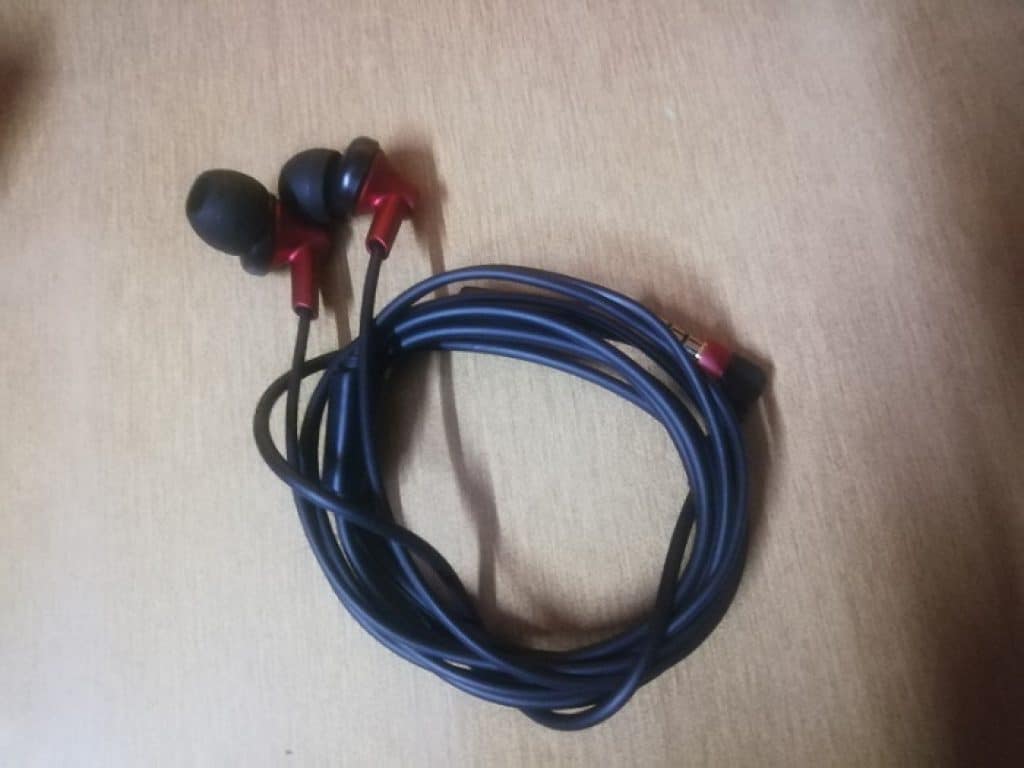 Very lightweight and comfortable on ears. Fits well.
Shaped like eardrums.
Good powerful sound enabled by strong 10 mm drivers.
Stylish and simplistic look.
Inbuilt mic for voice calls.
6 months warranty.
---
9. SoundMagic ES11S
With Mic
Good sound signature by Soundmagic , a quite underrated brand which has some really great products.
Comes with an in-line microphone for making and receiving calls and a button to manage the controls.
The design of this headphone is different from all the above-mentioned headphones and is appealing too.
With its rugged construction and comfortable fit, the ES11S is perfect for wearing while exercising. Adding to the comfort are the ear tips of the headphone that come in three sizes.
Coming to the audio quality, the out is well balanced and the user gets to hear every detail of the music clearly.
Check Latest Price : Amazon | Flipkart
---
---
10. Ant Audio W56
With Mic , 10mm Sound Driver , Balanced Bass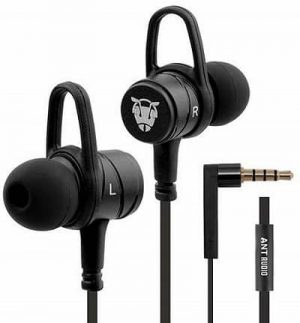 Great packaging by Ant , these earphones come in a metal box.
If you want bass , then these are for you.
45° Curvature for perfect fitting.
If you are looking for something for vocal/treble , then these are not for you.
Noise cancelling is strong , so you won't hear much background noises.
Great for playing Pubg.
1 Year Warranty
Best Buy : Amazon
---
11. Sennheiser MX 170
No Mic , Minimalistic Design , No Rubber Eartips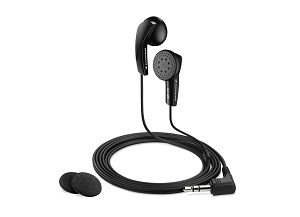 The budget-conscious buyers will find this pair appropriate for catering all their needs.
The ergonomic design of the earphones makes it a comfortable fit and the included cushioned tip covers add to the comfort.
The earphone has an unmatched audio quality in its price range and it also has good bass response.
it also eliminates the background noise quite effectively and is very durable.
Check Latest Price : Amazon
---
Other Competition
BoAt BassHeads 225 Special Edition
With Mic , 10mm drivers , Flat Cable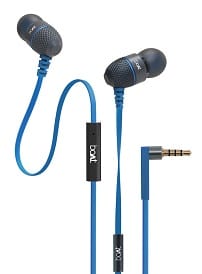 This one has a tangle free flat cable , the earphone casing size is big so it might get a bit uncomfortable for long use. Especially during watching movies in bed.
Premium Metal Built
Good sound quality and avaerage bass
Moderate noise isolation
Budget friendly
A bit bulky design.
Check Latest Price : Amazon
---
---
PTron Magg
With Mic , Low Price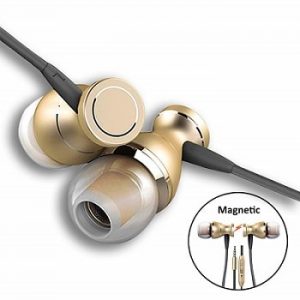 Overall a decent offer for the price , these are one of the cheapest earphone in the whole list.
Sound is clear , Ptron has really done a great job 10 mm drivers and metal housing.
You can turn on the sound to the loudest and it won't distort.
Built quality is robust , although eartips can be better and softer.
12 months warranty.
Check Price : Amazon
---
Philips SHQ1200
No Mic , For Sports , Anti Slip Design
This is the best headphone in this range.
it is the anti-slip design that keeps the earphone from slipping from your ears.
Reinforced cable with Kevlar coating for added strength.
Sweat resistant and rain proof , great for using during workout sessions.
Audio is crystal clear. This ultra-lightweight headphone is very comfortable to wear and offers earbuds in three sizes.
Check Latest Price : Amazon
---
More In Ear Headphones

10 Best Earphone Under Rs.1000

10 Best In Ear Headphones Under Rs.3000
Please do comment below to add your suggestions and feedback.
Thanks.