This is the one your going to buy , you might not have heard better earphones then these. Other headphone brands don't want you to find out how good these are.
We have included both with mic and without mic in ear headphones.
There are times when you want to look out for the best but even after applying so many filters and narrowing down to the least possible choices you still end up applying the 'check box' ideology in place of the 'radio button'.
Best Earphones Under Rs. 5,000 in India
And that's exactly why we decided to list out the top 10 best IEMs under ₹ 1500. Go on, and select your best among the best!
Best Earphones Under Rs 1500 in India
1 Sennheiser CX 275 S
With Mic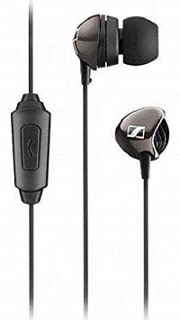 Definitely the best earphones with balanced sound and great mic quality for audio calls , something I would buy for myself.
Also recommended for gaming , as the soundstage is good and you can hear quite minute sounds with their powerful sound drivers.
Sennheiser does a decent job here in sound quality , the soft rubber eartips which keep the ambient sound low. Make sure you use them with right size eartips.
Also Read : 10 Best Earphones Under Rs 2000
These come with a 2 year warranty right now , which is hard to come by in other brands which mostly offer only 1 year warranty. This shows that Sennheiser are confident in their product.
The frequency range is 17-23,000 Hz which is more that other ones , which start from 20 – 20,000hz.
So , overall these are great and highly recommended.
Check Cheapest Price : Amazon
---
2 Audio Technica ATH-CK330iS
(No Mic)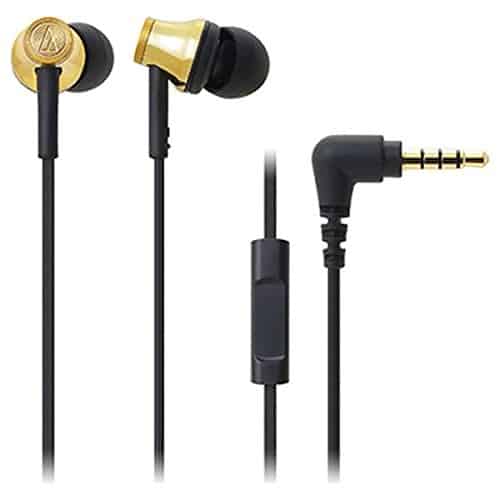 1) The ATHCK-330iS are near to being flawless when it comes to delivering the best in class sound.
2) One of the key factors behind it is its massive 24Ohm impedance.
3) More impedance prevents your headphones from 'blowing out' when connected to a high power source.
10 Best Earphones Under Rs. 1000
4) Compatible with audio players, gaming console, smartphones and tablets, this is the best that you could get.
Buy Now From : Amazon
---
3 Soundmagic PL21
(No Mic)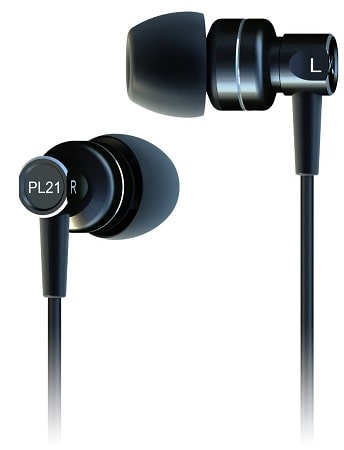 To some of you folks Soundmagic might be a totally new brand that you could have possibly heard of.
Well yes, it is an emerging company amongst the big leading players but there are no compromises when it comes to delivering brilliant sound quality for sure.
Best Wireless Earphones Under Rs. 1000
1) The PL21 headphones are ergonomically designed best suited for those of you who just can't let go off the music in their life.
2) What's more? The earbuds design, which itself is capable of isolating external noise to a figure as high as -20dB.
3) We bet you wouldn't find such a pack of features all in one product at a very affordable price tag.
Buy Now From : Amazon
---
4 Sennheiser CX 213
(No Mic)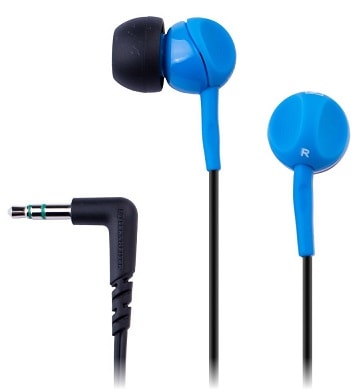 A stylish rendition accompanied by a sick soundstage – that is probably the best one could describe these headphones.
1) The CX213 are the best entertainment headphones designed to provide justice to any favourite genre of yours, be it classical and Bollywood or rock and crossover.
10 Best Earphones Under Rs 500
2) The design of the external housing is simple yet elegant; and comfortable enough to provide you a pain free listening experience for prolonged time period.
3) And you wouldn't need to confuse your head about the durability of the product because the CX213 headphones are one of the most positively reviewed IEMs in India. Also considering the fact that
4) Sennheiser provides 2 year warranty, you needn't think twice before buying these!
Buy Now From : Amazon
---
5 JBL T110A
(No Mic)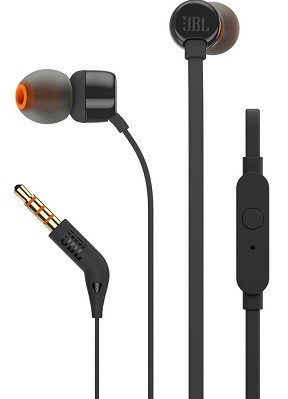 The resultant of a cross between the two successful models T100a and T150a, is the new T110a.
A perfect fit for any size of ears these headphones never fail to catch an eye for their looks.
Although the bass level is not as powerful as that of the T150a model.
The vocals and treble sound are quite crisp and clear comparatively.
There is an inline microphone too that comes in handy for answering calls as well as managing your music on the go.
All in all, a value pick at the given price range, this model is definitely a go for those of you who are willing to upgrade from the T100a.
Buy Now From : Amazon
---
6 Sony MDR-EX150AP
(No Mic)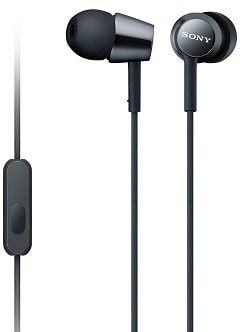 MDR EX- and MDR-XB ; almost all of you readers would be familiar with these prefixes. And why not? Time and again Sony has proved their ingenuity in crafting beautiful headphones along with a n equally beautiful audio quality.
With an amazing frequency response from 5Hz to 25kHz and an inline mic with a controller
It would take your music listening experience to a whole new level.
Being a Sony fan myself since quite some time, I will definitely recommend this one for those who can't spend a day without music.
Buy Now From : Amazon
---
7 JBL C150SI
(No Mic)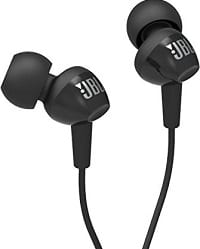 The predecessor of this i.e. C100SI has massive sales across India and so does the C150SI; for the obvious reasons – a promising sound quality along with a perfect design.
We have tried and tested these little red monsters and found that they have got the best amalgamation of all three frequencies thereby enabling a reliving listening experience.
It has an inline microphone with a key that would aid you in easily handling calls as well as controlling music player.
If we were to give a rating to this IEM it would be 4.99/5 (Nothing's totally perfect after all, right?!)
Buy Now From : Amazon
---
8 Philips SHE7050BL/00
(No Mic)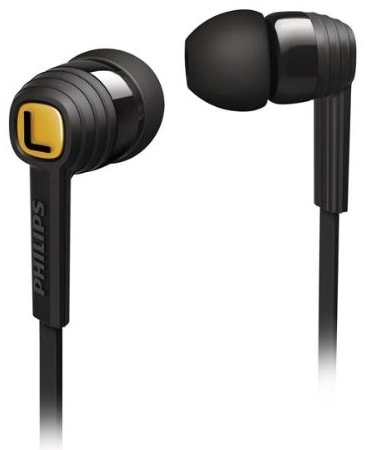 Philips has a long known legacy when it comes to anything electronic, including audio equipment.
This SHE variant of Philips doesn't disappoint both in design, as well as delivering truly amazing sound experience.
The rubber ear caps epitomize comfort and settle in your ears with ease.
You can talk to your friends while travelling or working through the Philips headphone, thanks to the inline mic.
A tangle free cord ensures that you don't get distracted in untying those twisted knots while commuting or working out.
Durability and value for money – these are the two prime attributes that compels you to buy these Philips IEM.
Buy Now From : Amazon
---
9 Sennheiser CX 180
(No Mic)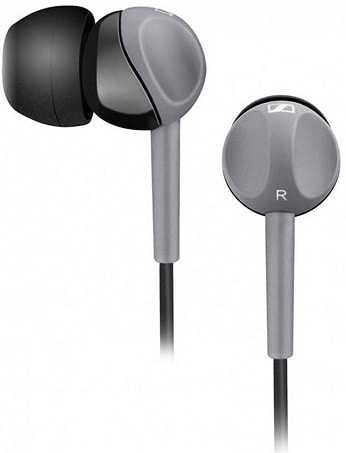 And there you go…the most widely reviewed, used, positively rated and 'pocket-friendly' (pun intended of course) in ear headphones!
This product has basically everything that anyone would expect ideally:
A deep clean bass and clear sound, an avid noise isolation, carrying case and three extra sizes of earbuds in the box.
Still need a green signal to buy this amazing piece of audio from Sennheiser?
Buy Now From : Amazon
---
10 JBL C100SI
(No Mic)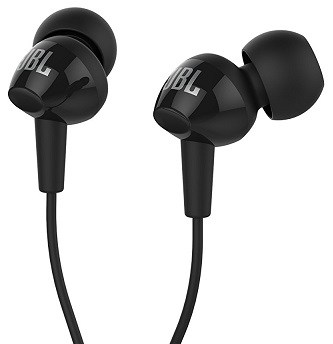 Okay so if there were to be a metaphorical analogy between CX180 and the JBL C100SI it would be like a cheese burst and a fresh pan pizza (!).
There is absolutely nothing that is left out in making these IEMs near to being perfect at the given price range. Add the awesomeness of the CX180 plus an inline mic, and the result is JBL C100SI
With an awesome frequency response and clear cut audio quality, the C100SI are definitely one of those headphones on which you could always count on to listen to your favourite music.
Buy Now From : Amazon
---
Other Competition
Skullcandy S2DUL-J423
(No Mic)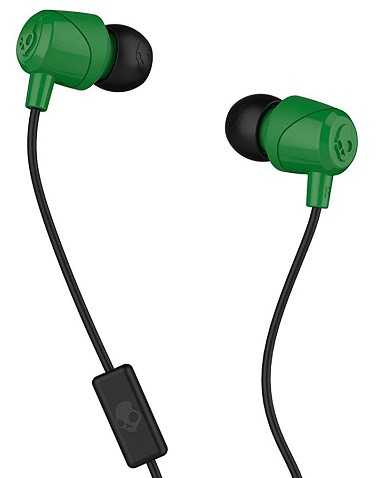 Sporty looks, bright colours and a great listening pleasure are the key pieces that form any Skullcandy headset.
The J423 series IEM is designed for true music lovers who love a little bit of funky design along with a supreme sound spectrum.
Having a 10mm standard driver unit of Neodymium Magnet and an inline microphone for handling your calls at utmost ease, this is a highly recommended value pick from our side.
Buy Now From : Amazon
---
Happy listening!
More In Ear Headphones
More Over Ear Earphones
Please do comment below to add your suggestions and feedback.
Thanks.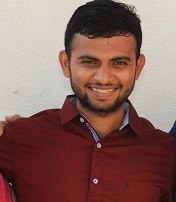 About The Author : Bio: Hanging out with headphones and flirting with frequencies is my thing! Facebook