Searching for the best Earphones under 2000 ?
Search no more !
As an expert in the field, allocating a budget of Rs. 2000 provides a valuable opportunity to explore beyond the realm of basic in-ear headphones and seek out enhanced features. While prioritizing audio quality yields noticeable improvements, it is important to note that the build quality of earphones in this price range also sees a significant upgrade.
Within the price bracket of Rs. 2000, there exists a selection of exceptional options that surpass the capabilities of the basic pair you currently possess. Many of these earphones offer the added convenience of integrating with the virtual assistant present on your smartphone, be it Siri for iPhones or Google Assistant for Android phones.
This feature enables users to effortlessly summon their virtual assistant and access a range of functionalities through their earphones, enhancing overall usability and convenience.
Also Read : 10 Best Bluetooth Earphones Under 2000

Best Earphones Under Rs 2000 in India
Now that we're done, let's get started with the list of earphones you can consider buying. These are the best earphones under Rs. 2000.
Also Read : 10 Best Earphones Under Rs 500
---
1. Soundmagic E10C In-Ear Headphones
with Mic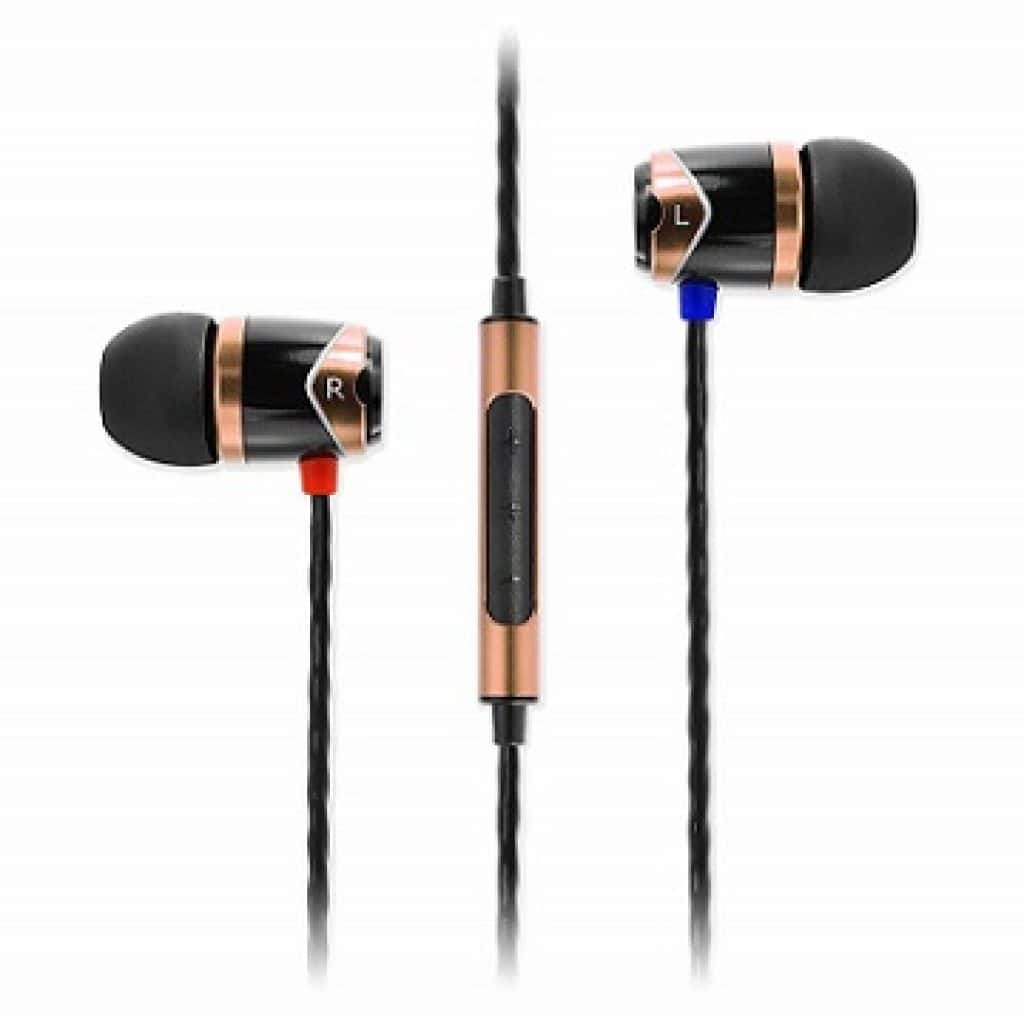 1) Another premium pair of earphones, the Soundmagic E10C have the excellent build quality, as its earbuds have a metal casing and the wire comes covered with a plastic covering.
2) The audio jack is positioned at an angle to allow a better it on your device and also while keeping the phone in a pocket.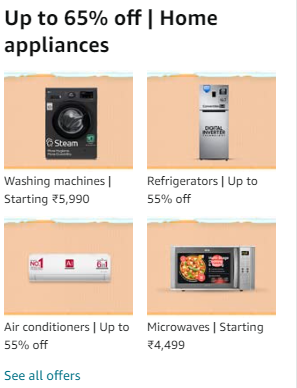 3) Compatible with a host of devices across platforms, these earphones have an in-line microphone that also has control options accompanying.
Also read : Best Earphones Under Rs. 1000
4) Inside the package, you will get several accessories including a carry case, 6 pairs of ear tips, and a few connector adapters for when you need them.
5) You can grab one of these in a total of four colour options. The wire length is 1.2 metres.
Check Cheapest Price : Amazon
---
2. 1MORE Single Driver Earphones
with Mic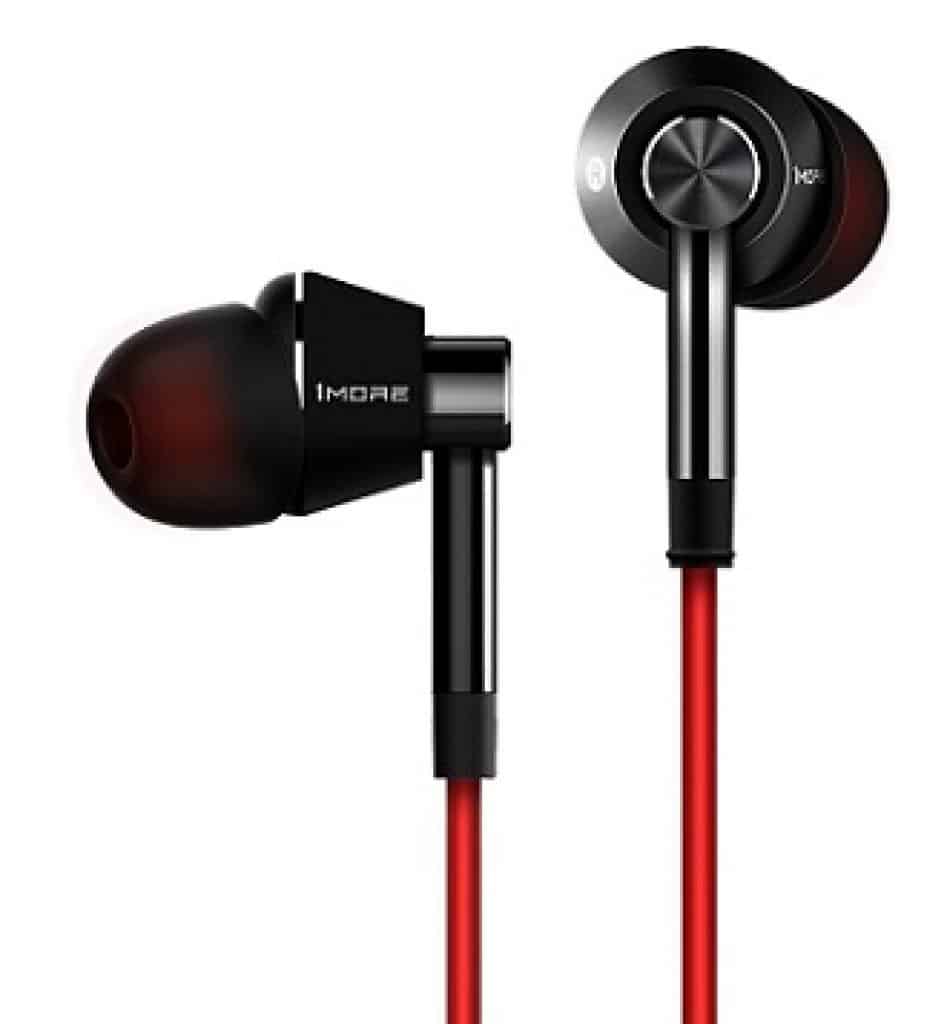 For Bass Lovers
More Treble
Balanced Sound b/w Treble and Bass
Extremely clear mids & highs.
Best bang for the buck.
One Heck of a packaging.
1) Though priced a little higher than Rs. 2000, these 1MORE earphones are well-built and come with a braided cable which should last you longer since it is hard to break easily.
2) The ear tips are positioned at an angle and ensure that they comfortably fit inside your ear canal. Plus, that red and black colour scheme will turn some heads.
3) You will find an in-line control unit that houses all the controls for the earphones using three buttons and has a microphone enabling audio calls.
Also Read : Best Earphones Under 500
4) 1MORE has included a 3-layer dynamic driver that is designed for rich and powerful bass. The 1MORE earphones are compatible with almost all platforms that support a 3.5mm headphone jack.
5) A total of 4 sets of ear tips of different sizes are included in the box to let you have the perfect fit.
Check Cheapest Price : Amazon
---
3. Sony MDR-XB55AP Extra Bass In-Ear Headphones
with Mic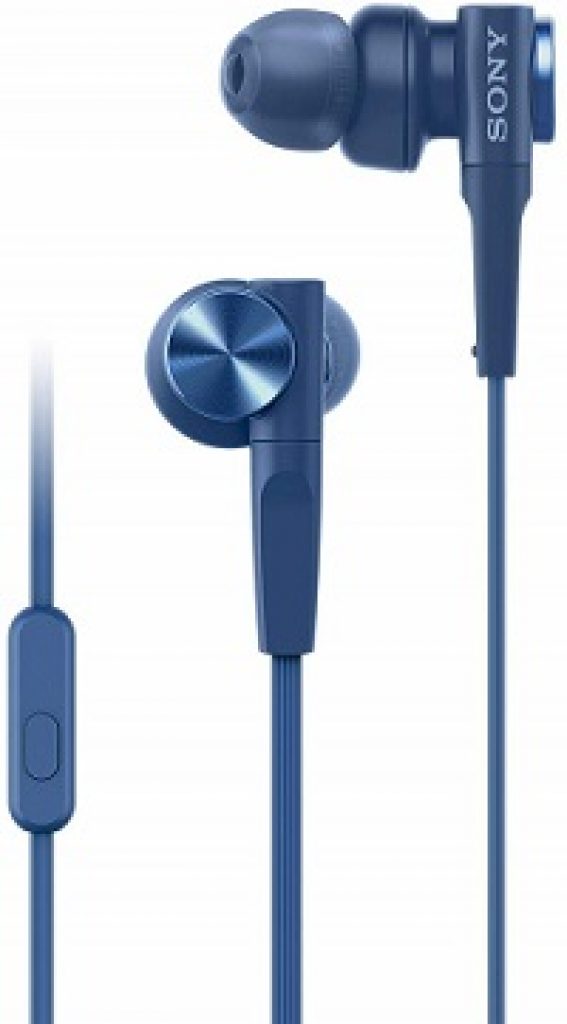 1) These are Sony's high-end in-ear style earphones that offer the best features the company has to offers.
2) Part of the XB series, these wired earphones from Sony ensure a more pronounced bass output that is much liked by many. The company says this product is made for EDM music with other types of music also sound equally good.
3) Its cable is flat and tangle-free and has a texture that maintains its sturdiness. It measures 1.2 metres in length.
4) Sony's ear tips are designed to sit comfortably inside your ear canal without causing any fatigue when used for an extended time. You will also find a carry pouch included inside the package.
5) Each earbud comes with a 12 mm neodymium driver that is significantly wider than what other products in this range offer.
Check Cheapest Price : Amazon
---
---
4. JBL Endurance Run Sweat-Proof Sports
with Mic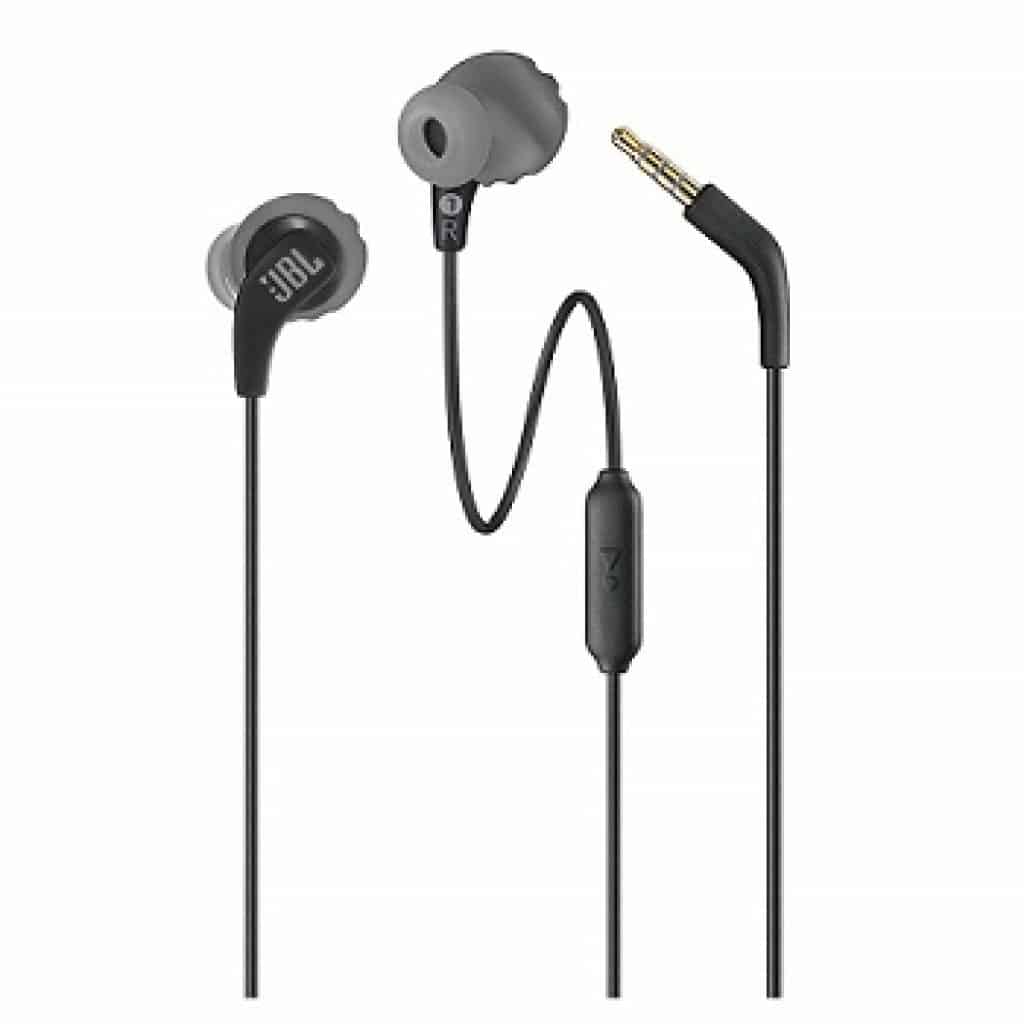 1) Designed to be used while in the gym, these JBL earphones are made to endure all the hardship they will have to go through.
2) JBL has ensured they remain lightweight for your comfort and they come with IPX5 certifications for sweatproof properties. The company calls its proprietary technologies TwistLock and FlexSoft.
3) They have a larger gripping area so that they stay inside your ear. Plus, you can even tuck these earphones from behind for an even more secure position.
4) When hanging on your shoulders, these earbuds can attach magnetically to each other. JBL Signature sound is part of the package.
Also Read : 10 Best Earphones Under Rs 1500
5) You will get one-touch access to the Google Assistant or Siri. JBL offers this product in multiple colour options and you will also get a year of warranty.
Check Cheapest Price : Amazon
---
5. Philips Hi-Res Audio PRO6305BK In-Ear Headphones
with Mic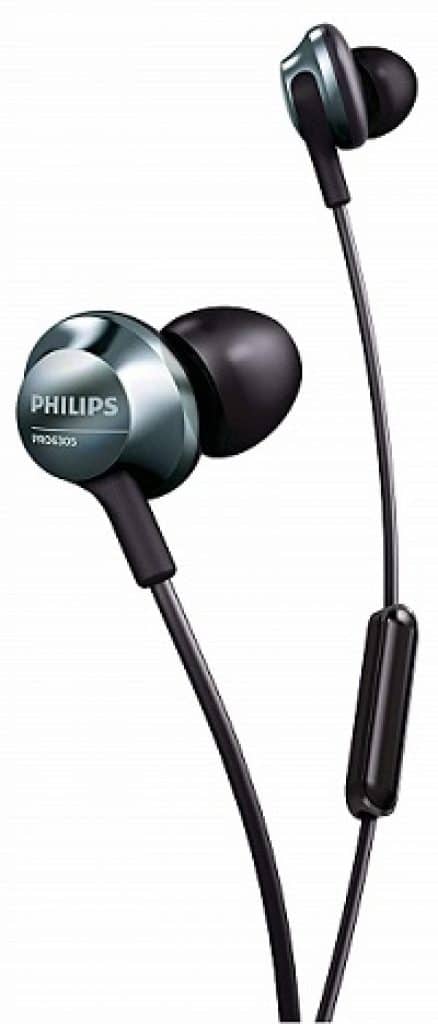 1) A known brand in the audio equipment space, Philips has these earphones as their great offering. It has a premium-looking design while the wire is also of good quality.
2) There is an in-line microphone housed inside a casing that also has built-in controls. The earphones support hi-res audio and come with some extra ear tips for a comfortable fit.
3) Philips has included passive noise isolation feature that lets you have an immersive experience while listening to music.
Also read : Bluetooth Over-Ear Headphones Under Rs. 3000
4) The exceptional sound quality is offered through its large 12.2mm neodymium drivers that are considered better overall. This feature has also allowed the possibility of the hi-res audio.
5) Above all, you are getting a warranty of 2 years on these earphones that stays unmatched.
Check Cheapest Price : Amazon | Flipkart (NA)
---
6. Sennheiser CX275S In-Ear Earphones
with Mic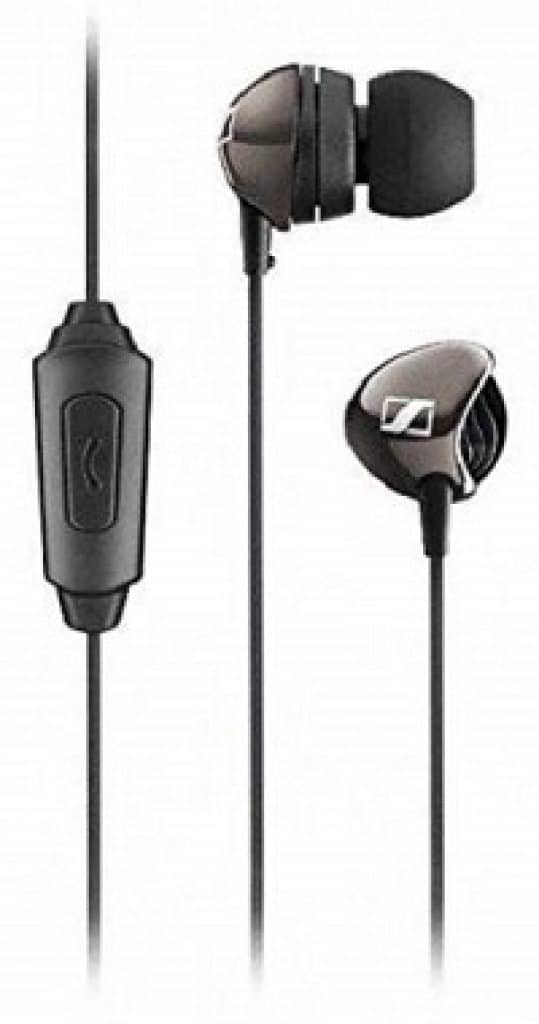 1) Sennheiser released an update to its popular CX180 earphones and the CX275S improve a lot. These premium wired earphones have a new design that looks better than plastic.
2) A number of extra ear tips have been included to keep your comfort level at best and offer a perfect seal to immerse you into the music you are listening to.
3) They offer the signature Sennheiser sound output. The stereo sound output is a balanced one and is bass-driven offering an excellent audio experience.
Also read : 10 Best Earphones Under Rs. 1000
4) The included in-line controller makes life easier by giving you some controls while also offering a microphone.
5) Inside the package, you will be getting a leather-like carry pouch for carrying it around and the earphones themselves come with a warranty of 2 years.
Check Cheapest Price : Amazon
---
7. 1MORE Piston Classic Earphones
with Mic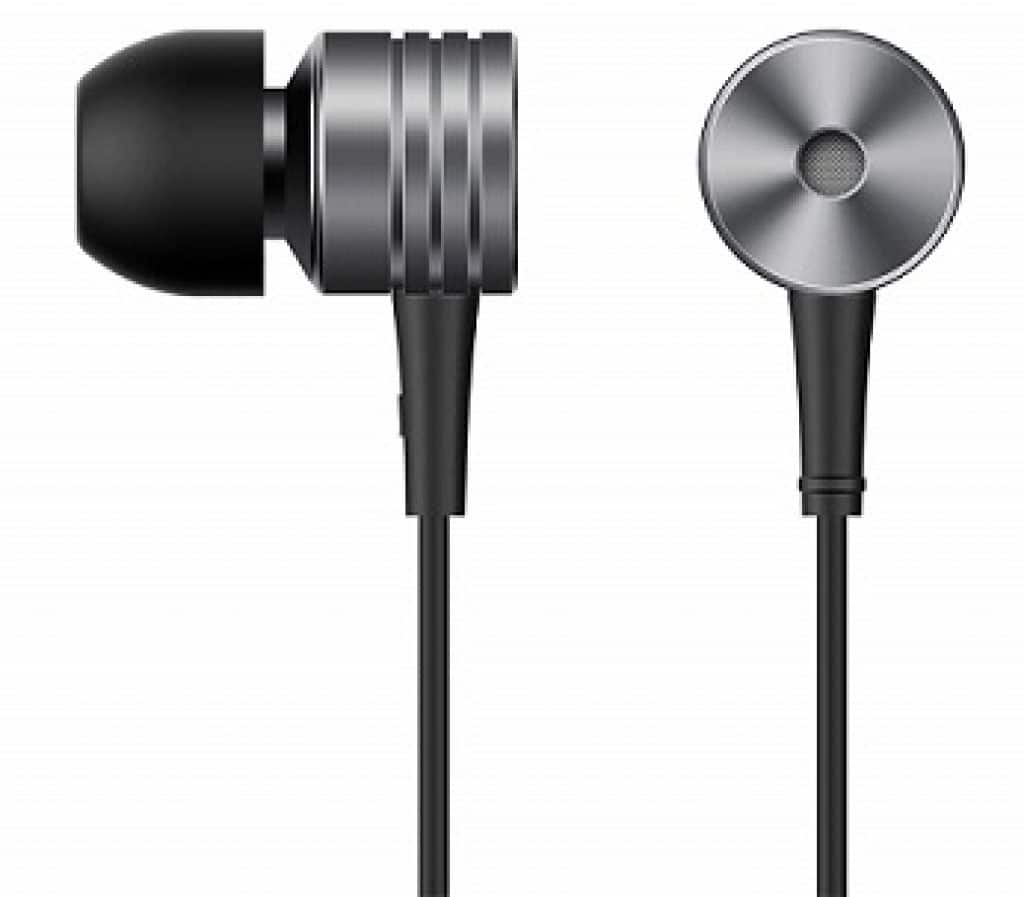 1) Compatible with both iOS and Android devices, these earphones from 1MORE come with a sturdy metal build that not only feels premium but also ensures longevity.
2) A three-button setup has been provided in these in-ear headphones that offer volume control while the multi-function key can be used for activating a voice assistant or answering calls.
3) You can get these earphones in many metallic colour options that can match your high-end phone, like an iPhone.
Also Read : 10 Best Bluetooth Earphones Under 2000
4) 1MORE has used dynamic drivers, that are two-layer composite ones, for improved audio output. The company partnered with international artists to bring the best out of these earphones.
5) For improved ergonomics, these earphones have their ear tips at a 15-degree angle that makes it better at fitting inside your ears and staying there.
Check Cheapest Price : Amazon
---
8. RHA MA390 Universal In-Ear Headphones
with Mic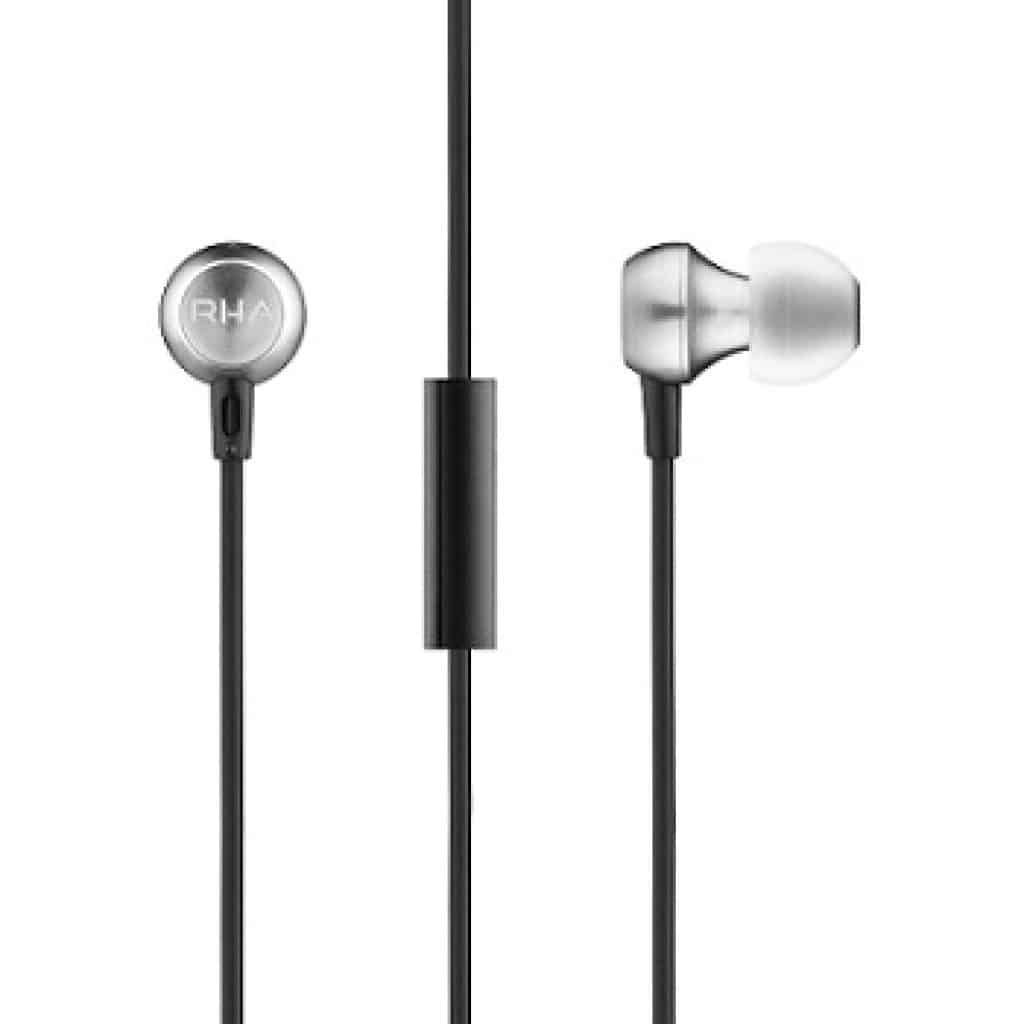 1) RHA offers the best-in-class 3 years of warranty on these earphones that is higher than the standard 1 year offered by most brands.
2) The company has provided a unique design to these earphones with the tips protruding outwards to fit perfectly inside your ear canal. Plus, the braided cable is tangle-free and should last you long.
3) Its casing is made out of metal which gives it the shine it is known for. The in-line microphone allows taking calls on the go. Its single mic allows for all the basic functions and can even summon your digital assistant.
Also Read : Best Wireless Earphones Under Rs. 1000
4) These earphones are designed in Scotland, as RHA claims. It is compatible with both iOS and Android so you shall not have any issue using these RHA earphones.
Check Cheapest Price : Amazon
---
9. JBL Live 100 Earphones
with Mic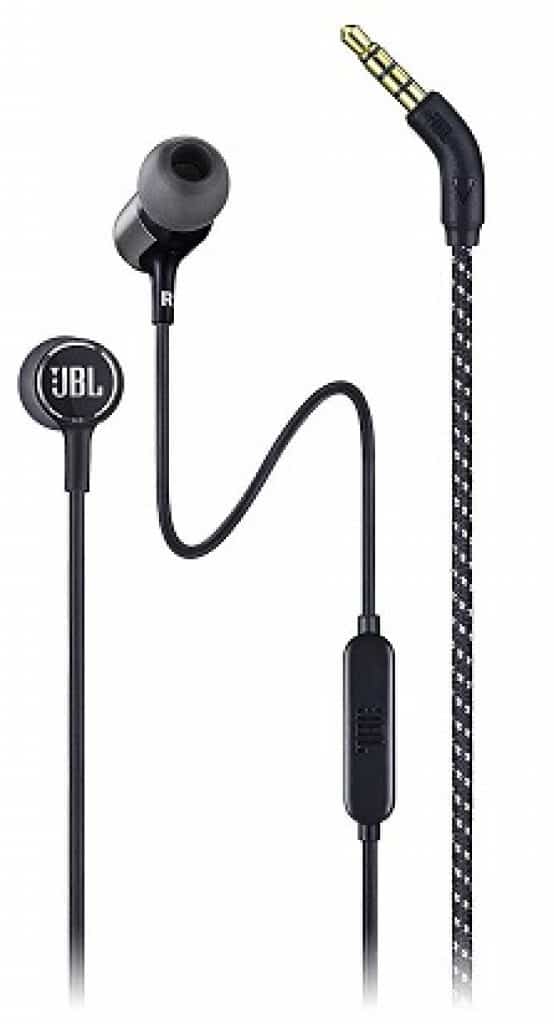 1) Part of JBL's newest Live series, these Live 100 earphones offer the best the company has to offer for its wired earphones range.
2) The wire is braided with a fabric lining that protects it for long and ensures it remains free of tangles. At one end, the 3.5mm headphone jack is angled for appropriately connecting it to your phone in the pocket.
3) Its in-line unit is quite small but still houses all the essential features included a microphone that allows taking calls.
4) Using the button, you can use the Google Assistant or Siri depending on your device. You can expect great audio output from these earphones with the signature JBL audio.
5) A year of warranty is offered by the company and its after-sales support is quite satisfactory. You can pick these earphones in many colour options as per your choice.
Check Cheapest Price : Amazon
---
10. Urbanista San Fransisco In-Ear Headphones Red Snapper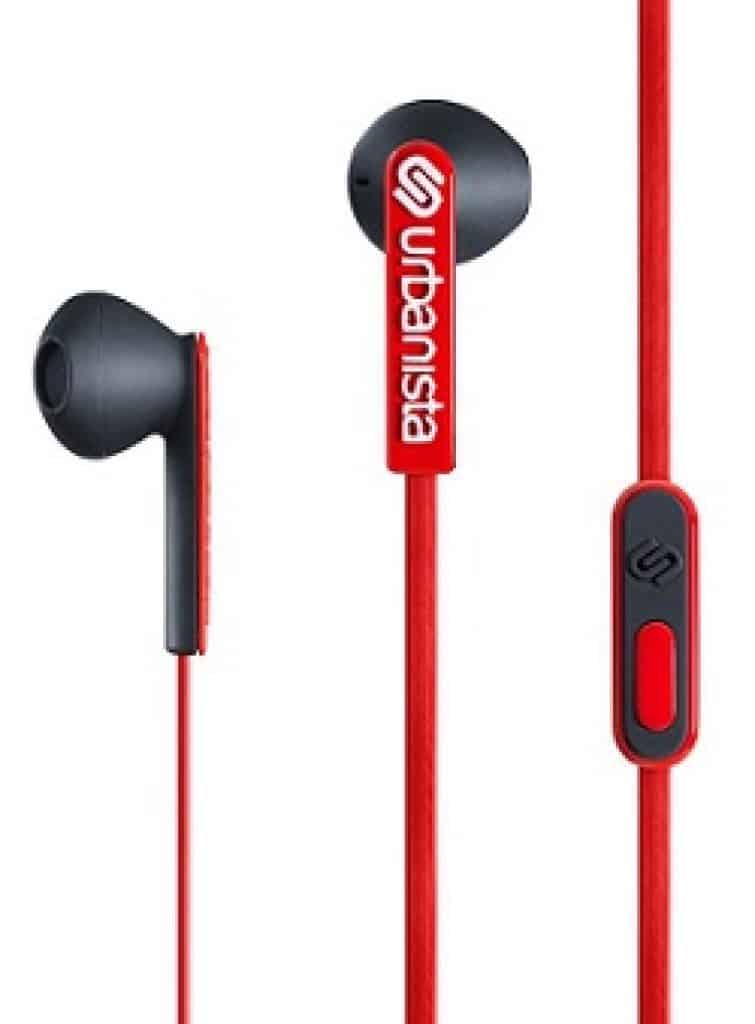 1) Funky and bold, these Urbanista earphones will make you stand out from the crowd. The company has a selection of colour options to choose from.
2) Everything comes together with the flat wire used in these earphones that allows for a premium feel. Such wires also remain tangle-free for the most part.
3) These in-ear headphones are designed for all purposes including entertainment, music, and for taking calls.
4) Urbanista didn't go for an in-ear design that lets you hear the sound of your surrounding so that you remain safe when outdoors.
5) The earphones are compatible with Android, iOS, and Windows for universal support.
Check Cheapest Price : Amazon
---
Enjoyed this post? Try these related posts