For under Rs. 20,000, you can expect to get an excellent pair of wireless earphones in India. Most of the premium players have positioned their Bluetooth in ear headphones / earphones in this price bracket.
You will find these earphones packing a host of features that will not only complement your high-end smartphone but will also make you stand out from the crowd. These are our recommendations for the best wireless earphones under Rs. 20,000.
1. Jabra Elite Active 65t True Wireless Earphones with Alexa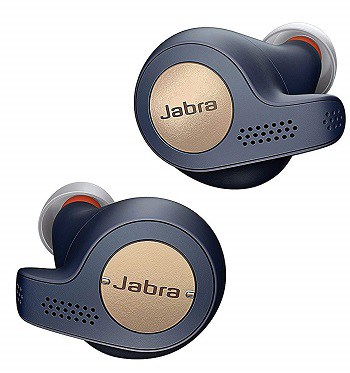 1) The Elite Active 65t is a premium offering from Jabra that sits as a benchmark for other true wireless earphones with its host of features.
2) Each earbud is capable of offering a battery life of 5 hours while its charging case is rated for 15 hours of use time.
3) These in-ear headphones offer one-touch access to a variety of voice assistants including Alexa, Google Assistant, and Siri, depending on your phone.
Best Earphones Under Rs. 5,000 in India
4) Jabra has designed these for an active lifestyle, and they're rated IP56 for water and dust resistance. The company offers 2 years of warranty after you've registered them on the Jabra app.
5) With their angled tips and unique design, the Elite Active 65t stay in your ears for longer and aren't likely to fall off that easily.
Check Cheapest Price : Amazon
---
2. RHA TrueConenct True Wireless In-Ear Headphones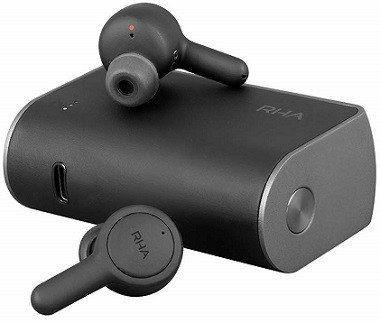 1) With these high-end earphones, you're also getting an equally great battery experience with a stated battery life of 20hrs from the case and 5hrs from the earbuds. Support for fast charging allows for a 2.5hrs of playback with a 15-minute charge.
2) RHA is a well-known brand in the premium space and the warranty offering of 3 years matches its stature.
10 Best Earphones Under Rs. 1000
3) For connecting to your device, the TrueConnect earphones use Bluetooth 5.0 which is the newest standard that offers the most stable connection over a longer distance.
4) The RHA true wireless earbuds are IPX5 rated so you can wear them while working out. Even their case is compact enough to slide in your jeans pocket.
5) Their design is slightly similar to the Apple AirPods, but these come with a matte black finish. Plus, you're getting several extra silicone and foam ear tips inside the box.
Check Cheapest Price : Amazon
---
3. Sennheiser Momentum Free Special Edition Earphones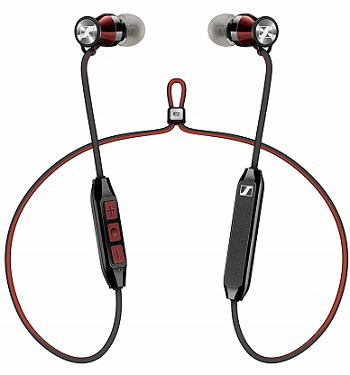 1) The much-cherished Sennheiser Momentum Free in-ear headphones come with the signature Sennheiser sound output that is rich in bass.
2) One of the two in-line units includes a three-button setup that helps control your music and answer calls. The unit also has a microphone to enable phone calls.
Best Wireless Earphones Under Rs. 1000
3) A fairly large battery is housed inside the other in-line unit that also helps counter the remote controller's weight on one side. The earphones can last up to 6 hours on a single charge.
4) Noise cancellation is made possible using the multiple ear tips provided inside the box. You can pick any of the four pairs that fit you properly.
5) This Sennheiser product supports multi-device connectivity allowing you to connect to a phone and a computer at the same time to quickly switch between them.
Check Cheapest Price : Amazon
---
4. Sony WI-1000X Wireless Noise Cancelling In-Ear Headphones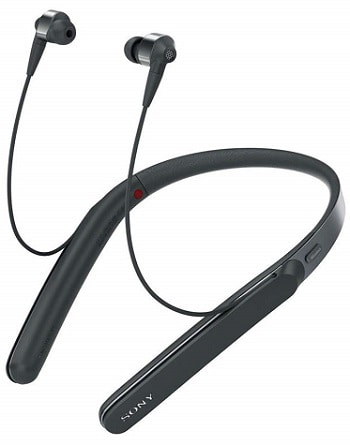 1) Using the neckband style design, these Sony earphones feel much lighter when used for extended periods. It shifts most of the weight to the neck region.
2) The WI-1000X are industry-leading noise-cancelling earphones that support atmospheric pressure optimisation that is ideal for flying. The package includes wired connectors for in-flight entertainment systems.
10 Best Earphones Under Rs 500
3) Its ambient mode allows you to listen to the surrounding sounds without having to take the headphones off. This can be done using the Sony Connect app.
4) Sony has packed a large battery inside the WI-1000X that can last for up to 13 hours. A 15-minute quick charge can run the earphones for 70 minutes.
5) Besides Sony's proprietary codecs like LDAC, these earphones also support Qualcomm aptX HD which work together to improve the audio quality.
---
5. Sony WF-SP700N True Wireless Noise Cancelling Sports Earphones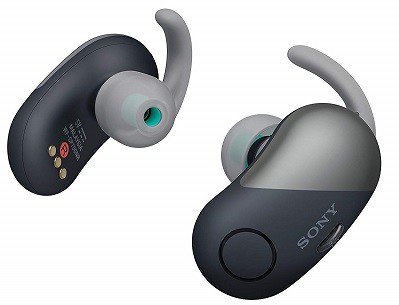 1) In a typical Sony fashion, these wireless earphones come inside a brilliantly unique charging case that has a sliding cover. The two earbuds fit inside to recharge themselves.
2) You can connect the earphones over Bluetooth or NFC depending on your phone. The Sony WF-SP700N also have digital noise cancellation for a distraction-free experience while you also get the ambient sound mode.
Best Earphones Under Rs. 2000 in India
3) Meant for sports activities, you can use these Sony true wireless earphones while working out. They are rated IPX4 making them splash-proof.
4) They are lightweight and have a winged design to let them sit securely inside your ears. Sony has included support for their signature Extra Bass feature.
5) However, the battery life from the charging case is a bit on the lower side with 9 hours of backup. You get a bunch of ear tips inside the box.
---
6. Apple AirPods 2 with Charging Case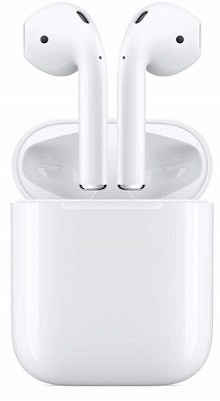 1) The people currently holding an Apple iPhone should look no further than the Apple AirPods that are designed to offer a seamless connection experience.
2) With the all-new AirPods 2, Apple has introduced the Apple H1 chipset that allows for this faster connection and brings other smart features exclusive to the device.
Best Earphones Under Rs. 2000 in India
3) Once taken off the ears, the AirPods will automatically pause the music and resume when you put them back. You can double-tap to play or skip forward, while the new model also enables the "Hey Siri" command.
4) Among all true wireless earphones, these Apple earphones have the most compact case that offers an excellent 24 hours of charge. The earpieces themselves can individually last for 5 hours.
5) The earphones charge rather quickly when placed inside the case. You can use the same Lightning cable of your iPhone to charge its case.
---
7. RHA MA750 Noise Cancelling Bluetooth In-Ear Headphones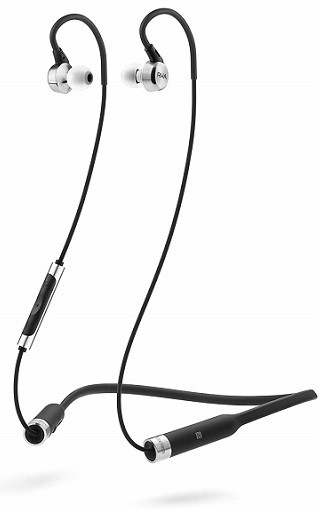 1) By including a neckband design, RHA has positioned these earphones for people preferring this style. Most of the heavyweight is passed on to the neckband leaving just the lightweight earpieces for your ears to handle.
2) RHA has used custom drivers that give an output that is rich in the bass with the overall sound quality staying rather precise while covering a wide range.
Bluetooth Over-Ear Headphones Under Rs. 3000
3) The MA750 uses Qualcomm's aptX technology to transmit clearer audio signals over Bluetooth. Lossless audio is ensured using AAC support. These earphones are rated IPX4 for ensuring splash resistance.
4) Its housing is made using stainless steel with a total weight of just 33 grams. The earpieces can connect magnetically when not in use. You get extra ear tips like all RHA products.
5) RHA has given a USB Type-C port for charging. Once fully charged, the headphones can run for up to 12 hours at a stretch. Plus, you're getting a warranty for 3 years.
---
8. Bose SoundSport Wireless Earphones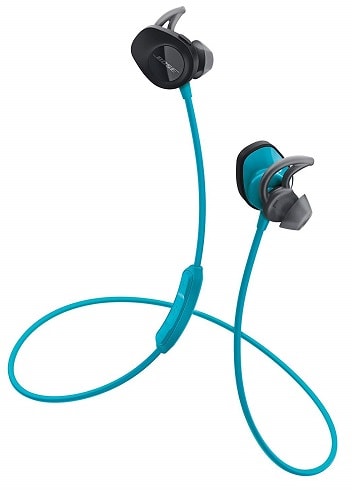 1) Available in three different colour options, these Bose earphones are as versatile as the company's own product portfolio. It has a single wire connecting the two earpieces that go behind your head.
2) The audio experience from these in-ear headphones is among the best in this category. Bose Active EQ helps balance the audio output at any volume.
Bluetooth Earphones Under Rs. 1000
3) It is designed for being worn while working out. The ear tips and the wings work together to keep the earphones in place no matter how rigorous your workout session gets.
4) On a single charge, these Bose headphones will last for up to 6 hours and a quick 15-minute charge will give you 1 hour of playtime.
5) These earphones can be connected over Bluetooth or NFC. The in-line remote lets you control your music and take calls.
---
9. V-Moda Forza Metallo Wireless In-Ear Headphones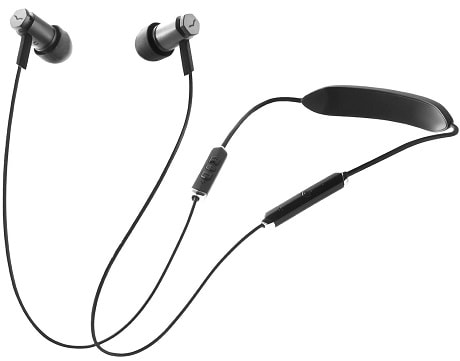 1) V-Moda has used ultra-lightweight drivers measuring just 5.8mm to provide a sound quality that has fetched the company several awards. This helps the earphones' weight in check without compromising the audio.
2) The neckband transfers major weight to the back with the entire product being sweat and weather resistant. It is tested for a great level of durability.
​​​​​In Ear (IEM) Headphones Under Rs.1500
3) You can run these V-Moda earphones continuously for up to 10 hours on a single charge. Quick charging is also supported that offers a 2-hour runtime on a 15-minute charge.
4) Alongside a carrying pouch, the Forza Metallo earphones come with 4 pairs of ear tips and fins that you can mix and match for the best of your comfort.
5) Qualcomm aptX over Bluetooth is supported for an improved music listening experience.
---
10. 1MORE Wireless Bluetooth Earphones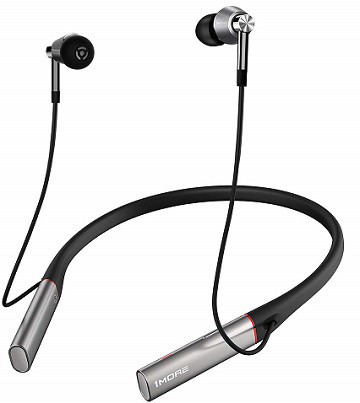 1) The company has included fast charging that can fully charge the earphones in an hour. It should be fine for 7 hours of use. A 10-minute top-up is good for 3 hours of use.
Wireless Headphones Under INR 2000
2) It is one of the very few earphones to have any kind of noise cancellation. The microphones and ENC help lower the ambient noise quite a bit.
3) With its 3-driver setup, the earphones have a dynamic output and not one aspect surpasses the others.
10 Best Earphones Under Rs 8000
4) 1MORE uses LDAC transmission over Bluetooth 4.2 to transfer audio at 996kbps speed. The hi-res audio should have an audible difference in quality.
5) With its neckband-style design, the earphones are quite comfortable to use and have a great build quality.
Choose a Noise Cancelling Earphone
You need an earphone that is capable of performing noise cancellations by picking up the outside noise and then playing it with the noise removed. This kind of earphone is best for people who wish to truly enjoy the music and don't wish to get disturbed by the outside sounds.