If gaming laptop and 70k go hand in hand for you then you have come to the right place
The name gaming laptop could perhaps be misleading because when you need quite a banger for your buck you got nowhere else to look. Gaming laptops provide a Good combination of CPU and GPU for a pretty reasonable price.
Gaming laptops are mostly well suited for gamers on the move and College going students alike because they cannot carry a desktop around. There are a lot of factors to look forward to in a gaming laptop from the Processor and GPU to Thermals and Battery life and Ram and Storage. You need to prioritize the most important things for you as there's no One perfect universal recommendation for everyone.
Let me simplify things for you Right Here.
Processor:
So Basically there are two camps AMD Ryzen and Intel core series processors and as of things stand right now AMD is far superior and relatively cheaper than intel counterparts.
Important Note: When I say Ryzen I mean the Ryzen 4000 series of processors for laptops and not the 3000 series. Don't make a mistake by choosing the 3000 series of Ryzen Processors.
I recommend you to choose Ryzen 4000 series specifically 4600H over core i5. If you are still skeptical about AMD and a hardcore intel fanboy there are no problems and you are free to choose intel processors but be ready to get lower performance than your AMD friends
Graphics:
NVIDIA rules the GPU market as of now and there are not really any good Competition from AMD and Under 70k you are looking at no other processor than GTX 1650 which is pretty good for 1080p at 60fps on low to medium settings and high for low demanding games.
Ram:
You will be fine with 8gb of ram unless you do hardcore code compilation and High fps multiplayer games. You can buy a extra ram stick of 8gb for around 3000rs and add it later without any problems.
Display:
The higher the refresh rate better the gaming experience or smoothness. Ideally you are looking for a High refresh rate (120 or 144hz) panel with good color accuracy. Not everyone's eyes are sensitive to these high refresh rates so keep that in mind going forward.
Thermal Performance:
If you are Looking to hardcore game on your laptop this should be your most important consideration because long sessions of stresses both CPU and GPU which in turn results in quite an amount of heat being produced which if not dissipated well will result in Frame Drops and
Heating of Keyboard deck which in turn results in a Overall a less than good experience. When not connected it also leads to worser battery life. But if you are not a hardcore gamer who games for like straight up 6 hours this should not be that much of a problem.
And you can always tweak you laptop to provide the best thermal efficiency like disabling turbo boost on Ryzen and Undervolting in intel based laptops.
Storage:
Ideally you should be looking for a SSD as it provides much faster boot times and game loading times. You will also be good if there's a hard drive and SSD combo. You should generally stay away from only hard drives unless you are going to Buy and install a SSD by yourself.
Battery Life:
Battery life is usually the last thing that comes in mind to gamers as they are always going to connected to wall to get the most amount of performance. But if you are a student you might have to look for it. Atleast 4 hours of battery life is good to go. And gaming on battery is not recommended as it limits the performance and strains the battery hard.
Warranty and Service:
Most of the laptop manufacturers in India provide you with 1 year of Official warranty and you can extend it by paying extra. As far as after sales support goes I looked into forums and reddit. Lenovo and Dell seem to have very good customer support followed by HP and other companies like wise. You can always reach out to companies to twitter as they seem to help avoiding public negativity.
Miscellaneous Stuff:
This category includes Stuff that are not the most important for a Gamer but may be taken into notice. This includes Speakers, Keyboard and Trackpad. These are not taken into notice because you might already have a good Pair of earphones/Headphones and a pretty good mouse. Keyboard is subject of opinion. If you are someone who types with two fingers you might not notice a difference between the keyboards but if you are someone who types with all your fingers it might be something to notice.
---
Also Read : Gaming Laptop Buying Guide: How To Choose the Right Laptop?
If you've read through this part you're now ready to choose your own laptop. Now prioritize your needs according to the before mentioned part and let me provide you with the best picks not in any particular order.
Best Gaming Laptops under 70,000 in India
Disclaimer: Most of these prices are subject to change due to the ongoing pandemic so make sure you pick it at the right time when the price is lowest and Get the most out of your buck. Stock availability is also subject to change as there is no concrete info on when a Particular model comes and goes out of stock.
1 Asus TUF A15: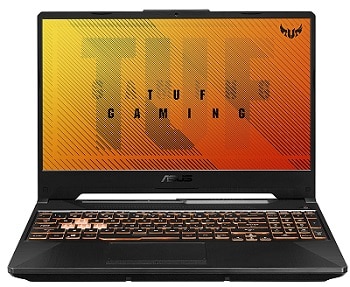 If you're someone active on forums in reddit and tech channels in Youtube you Might have come across people bashing this laptop for poor thermal performance and bad screen quality but let me say you this. The variant they mostly talk about is mostly the higher end variant which I don't recommend you go for.
The base variant of this laptop that comes for sale(you should look for it) at around 61k is a absolute bang for your buck as it provides very good specs for your money. No other laptops provide you this much good stuff.
It has a Ryzen 5 4600h with 6 cores and 12 threads which could even compete with the core i7 and smashes i5 in the performance realm. If you are into heavy coding this will be super useful. It also comes with 8 gigs of ram which you can upgrade anytime later on.
It also packs in a GTX 1650 which is norm for the laptops in this price range. The speakers are also surprisingly good in this laptop and the keyboard has a good amount of key travel and the trackpad is okay.
When it comes to the battery life it comes with a 48wh battery which doesn't sound that impressive but combined with the efficiency of 7nm Ryzen processors it will last you around 4 hours.
It also comes with a pretty good 144hz display but don't expect to do Professional color grading in this laptop.
The thermal problems can be partially solved disabling turbo boost which you can find a lot of youtube tutorials for. And you can Always feel free to pick up a Cooling pad.
This is a laptop that I could recommend you to buy just because of the value for the money it provides at 61k.
---
2 Lenovo Ideapad Gaming 3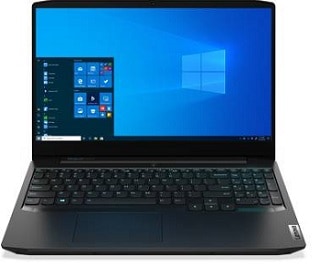 If you are not a fan of the looks of a gaming laptop then you might want to put this in your radar. The Ideapad gaming 3 is a relatively much cleaner looking when compared to other gaming laptops in the segment like Asus TUF A15.
This laptop is the successor to the ideapad L340 which was a pretty popular option but now this comes with a Ryzen 4600h the same processor used in the TUF A15.
It comes with a 60hz screen and 8 gigs of ram which is expandable.
It also uses GTX 1650ti instead of the regular 1650.The difference is not that huge though. The "ti" variant is around 10% faster than the normal 1650.If you are someone who for sure needs that 10 percent gain then you got nowhere else to look.
This laptop is priced perfectly at 70k making it a good option for those who are in a tight budget and not willing to spend no more.
Lenovo keyboards are usually very good and this does not fail. Lenovo keyboards have very distinct feel to them which you can realize once you use them. The trackpad is just okay like all other laptops in the segment. The speakers in this laptop are pretty Meh you might consider buying a Bluetooth speaker.
The thermals on this laptop is not that good if you are planning for long sessions of gaming as it comes with the two fans on one side approach which is not that effective in removing heat. This is one of those laptops in which I recommend you to pick a cooling pad.
The laptop comes with a 45wh battery which you can expect around 4 hours of battery life as it comes with a 60hz screen.
If you want a Lenovo laptop with ryzen processor this is your best bet as of now.
---
3 Legion Y540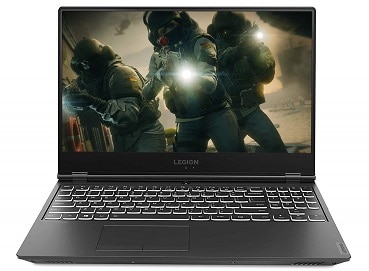 This is de facto laptop for the users who don't want to take any kind of bet and don't trust AMD processor's (no offence).The laptop is proven to be very reliable among users as it doesn't have any kind of catches with it.
It comes a Intel core i5 processor which is pretty good not as good as the processors in the A15 and the Ideapad 3. But if you are just gaming and not gonna do any kind of heavy work you will perfectly fine with the laptop as more no of cores doesn't really result in better gaming experience in Laptops at least as of now.
The screen is 60hz and it comes with 8gb of ram which is expandable.
And there are various hard drive and ssd combos you can buy this in.
The GPU is also the 1650 which is the norm in this price range. This laptop has a soft touch finish on the keyboard deck which is a nice touch.
When it comes to keyboard it is as you would expect from a Lenovo laptop which means it is Very good to type on and the trackpad is also pretty good. The speakers are also pretty good but not as good as the TUF A15
The thermal management of this machine is the best in this price range as it has two fans separated on both sides for better heat dissipation which results in the best thermal management in this price range.
You can also Undervolt the processor in order to decrease the temps and increase the performance by a bit and increase the battery life.
The battery life is also pretty okay here as it comes with a 52watt hour battery and you can expect just around 4 hours.
The pricing of this laptop fluctuates heavily it sometimes goes on sale for 61k and other times around 65k.So make sure you pick it on the right time.
The design is also not too "gamery" and can be suited for your office needs. If you don't want a Laptop with the AMD processor then this is one of the better options in this price range.
This Intel laptop can be considered the jack of all trades in this price segment.
---
4 Asus VivoBook Gaming: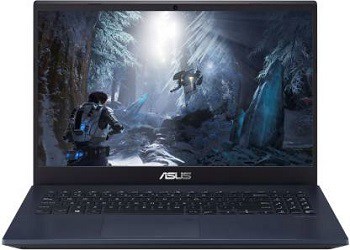 Asus once again gets into our list but this time it's a completely different product the Asus Vivobook is an entry level laptop from asus that usually comes just with a processor and no dedicated GPU.
This model was released to change that. You should not consider this a full on gaming laptop for any reason.
The Price it comes on for is at around 53k and at that price it is simply unbeatable because no other manufacturer can provide the specs of this laptop at any lower price.
The laptop comes with a core i5 8th gen to be precise but that should not put you away from this laptop.
The only difference between the 8th ,9th and 10th generation of i5 processors is just the clock speed. Even if it had a 10th gen i5 it could not hit those higher clock speeds for a reasonably long duration due to the thermal constraints. It even has a 512gig SSD for storage which is Very good for the price.
Now comes the juicy stuff it comes with a GTX 1650 at around the price of 53k which is just unbeatable. It comes with a 60hz display and 8gigs of upgradable ram.
The keyboard and trackpad are just okay. The speakers are just as you expect for the price. As a added bonus you get a Fingerprint sensor with this laptop which no other laptop has in this price range
The thermals on this laptop are pretty bad to be precise. Don't expect 6 hour sessions of gaming without serious throttling. This is one of those laptops where a cooling pad is must if you are gonna game for long sessions.
This laptop also comes in other variants but I strongly advise you not to pick those variants due to the thermal constraints.
The design is also super clean even cleaner than the Ideapad 3.
It has a very minimal and professional look but don't expect it to be a metal build.
The battery is a weakpoint of this laptop. It just comes with a 42wh battery. You can expect around 3 hours of battery life which is lower compared to all other laptops in this price range.
The laptop usually goes out of pretty soon so you need to catch it when its available.
The price to value of this laptop is just unbeatable!
---
Other Mentions.
HP pavilion Gaming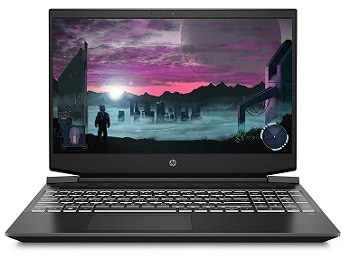 Check Cheapest Price : Amazon
The HP pavilion Gaming with the Ryzen 4000 processor comes at around 67k which has pretty good design and stuff but the main issue in the laptop is in fact that it comes with a HDD which is not recommended in this range.
You can upgrade it with a SSD by yourself and change boot the OS into the SSD which is a hassle and is not something that a regular user would like to do. If you can you can Happily go for it if you're in an urgent need and can't wait for the TUF A15.
Acer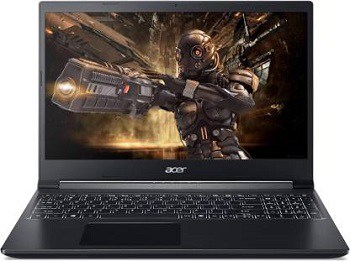 Acer has the Aspire and Nitro series of Laptops under 70k bracket.
The Aspire 7 is a similar laptop to Vivobook gaming with similar cooling solution and thermal constraints. It comes with a i7 under 70k but due to the mediocre cooling it's not recommended and the i5 variant is around 58k which is pretty good value if you want an Acer Laptop.
The nitro 5 is in most ways worser than the Legion Y540 so it doesn't get a place in the list.
So that's a wrap folks these are the Best Laptops under 70k price bracket and Hope you found it useful.

Written By - Nirunjan Kumar 
Infinite monkey theorem.
I love how things work.
Tryna make things work!
Instagram