Recently updated on June 4th, 2023 at 06:47 pm
In the market, you will come across a wide range of earphones that serve multiple purposes, catering to both call functionality and music listening. These earphones prioritize the microphone and calling abilities, placing less emphasis on the outright music quality.
On the other hand, there are premium earphones that are designed with a specific focus on delivering exceptional sound quality. These earphones are meticulously tuned to cater to the preferences of casual listeners as well as audiophiles.
They excel in reproducing music with remarkable accuracy and precision. Additionally, premium earphones can accommodate a broad range of music genres, appealing to mainstream listeners, or they may be specifically optimized for a select few genres, offering a tailored audio experience.
Best iems Under Rs. 5000 For Pure Music Listening Purpose
Following is the top 10 list of iems, which do exactly that, which is to concentrate on the music quality.
The list is in descending order of preference and rating, so do read till the very end to know which one is the best of the best here!
10 1MORE Dual Driver: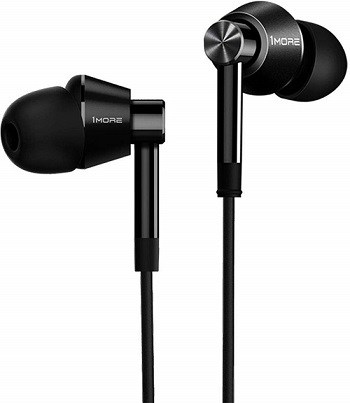 Pros:
Warm, precise and ear pleasing presentation irrespective of the genres being played. Instrument separation is above average and pretty good for the price in which these play at.
Bass is tight and punchy and has more focus on the low end of the frequencies overall, hence making this iem more geared towards genres like hip-hop, dance, and pop in general.
Thanks to the BA drivers specifically to do the higher frequencies, the upper mids and treble sound fantastic with good coherency and height without being too overwhelming, sharp or sibilant.
Cons:
Midrange isn't the best that one would expect from an iem in this price range in 2018. Mids are recessed slightly which makes it show a typical 'V' sound signature with extra brilliance in the lows and highs.
This makes mid focused songs to not sound forward enough to really relish the rich vocals. In addition, soundstage is pretty narrow so expecting these to be extremely wide for movies and songs alike wouldn't result in having the best output from these iems.
Rating: 6 / 10
---
9 Meze 11 Neo: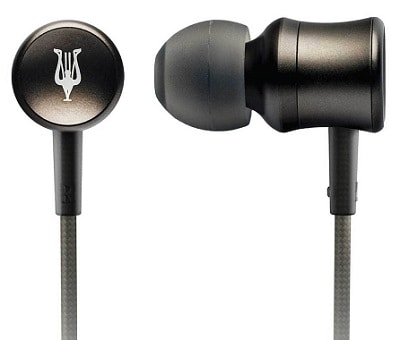 Pros:
Very well balanced iem which will keep both casual listeners and audiophiles interested and engaged without blowing the lids of any particular category. Really good definition in the upper mids and highs and a surprisingly forward midrange presentation.
Bass is tight and controlled without being boomy or overpowering, neither do they lack depth and quantity.
Does very well with genres like rock and trance alike, with instruments separation and soundstage being nothing short of anything extra being desired off. Last but not the least, build quality is exceptional and comfort and ergonomics are good overall.
Cons:
Upper mids could sound a little too aggressive & edgy due to its mid forward nature on certain tracks.
Lows have got a slight metallic effect to it which may or may not be ear pleasing based on the genres one listens to as some bass drum sounds come off as hollow sounding at times. In-line mic has really poor ergonomics with a one button configuration to do all the work.
Rating: 7 / 10
---
8 Sennheiser CX.3: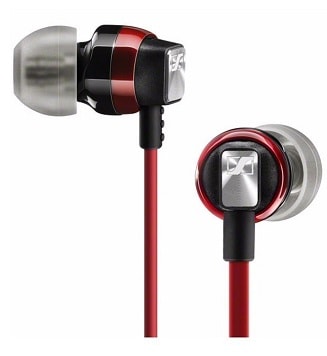 Pros:
Warm signature with a rich midrange presentation and oodles and layers of bass waiting to be unleashed.
Bass-heads will absolutely rejoice the tuning and coherency the low end has in the entire presentation without completely eating into the midrange.
Soundstage is fairly wide since a 'V' sounding iem and the treble has a decent amount of extension as well. Fit and build quality are top notch and this entire package is backed by Sennheiser's peace of mind 2 Year Warranty!
Cons:
Not for the purists or audiophiles as this product caters to the mainstream audience, specifically for those who want a more up-beat music presentation with a dominant bass performance. Not the most dynamic earphones out there in this price category.
Rating: 7 / 10
---
7 Soundsly Apaisant: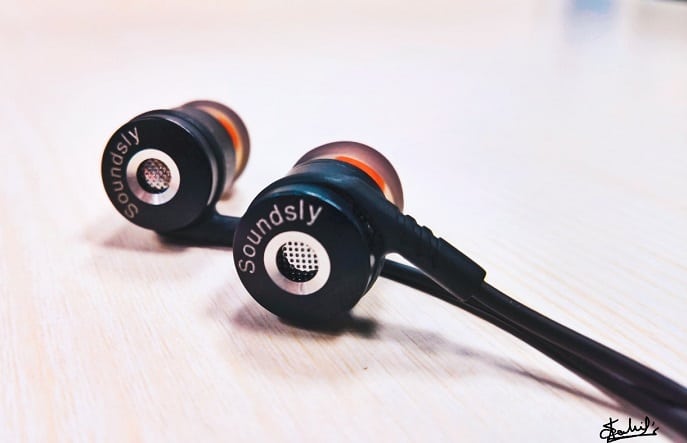 Check Latest Price : HifiNage
Pros:
Wide soundstage being a semi-open back, surprisingly good bass reproduction with effortless full bodied bass without being too punchy.
Mids are fairly neutral without being forward or recessed and the highs scale brilliantly where the semi open back nature tends to help in slight airiness.
Best Earphones Under 2000 in India
Also bundled in the packaging are the OSTRY 200 tuning tips to keep any sibilance off the treble under control which makes the entire presentation sound balanced and coherent.
Cons:
Mids feel slightly congested at times on very complex tracks and the build quality that leaves something to be desired for. Other than these nitpicking issues, the Apaisants could compete with iems, well above the 5k INR price range!
Rating: 7.5 / 10
---
6 BQEYZ K2: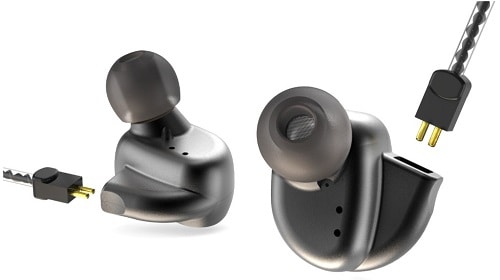 Check Latest Price : Amazon
Pros:
K2 is definitely tuned keeping people in mind who listen to a lot of pop, hip-hop, dance, R&B, etc. as these have a more prominent bottom end, with a laid back mid-range and rolled off highs.
More than the sub-bass, K2 has a strong prominence of the mid bass notes. Bass-heads will be satisfied with these iems for the most part as there is sufficient rumble in the bottom end. Very euphonic performance on the whole. All metal build quality is premium and really built like a tank! Cables are removable Bi-pin connector design and of very good quality.
Cons:
Mid bass extension could sound boomy at times but its nitpicking really. Highs are rolled off slightly which leads to lack in minute details in the upper registry.
Rating: 7.5 / 10
---
5 SoundMagic E80C: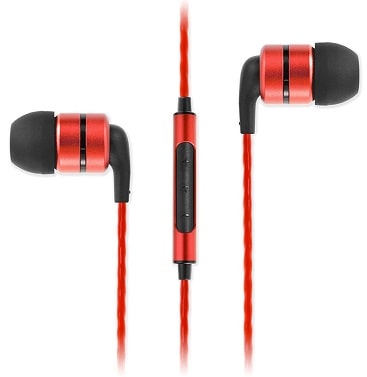 Pros:
Very clear, wide and solid sound with plenty of details and textures to keep both casual listeners and audiophiles happy.
Overall sound presentation is very balanced with fairly detailed bass without being overly punchy and a sufficiently articulate midrange performance with excellent treble details and extension. Packaging and the plethora of accessories are excellent at this price-point and the build quality is superb.
Cons:
Sound could be sometimes found lacking body and be overly thin, however nothing to be really concerned off. The treble extension could put few people off as its sharp and really extends well, perhaps too well to be really appreciated by casual listeners.
Rating: 7.5 / 10
---
4 KZ AS10: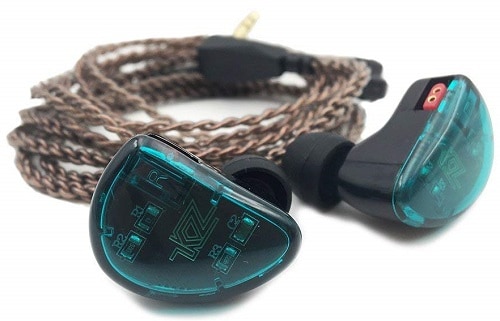 Check Latest Price : Amazon
Pros:
Simply from a specification point of view also these are a wonder as they house 10 Balanced Armature drivers (5 BA per side). Highs are decently detailed without any added sibilance unlike previous KZ models or cheap multi-driver iems at this price point.
Very balanced presentation without much recess in the mids. They respond terrifically well to EQ so tuning them is fairly easy. Has removable cables which can be easily swapped with a convenient Bluetooth cable for those gym workouts or morning jogs.
Cons:
Still doesn't have that wow factor that one is looking for in an iem at this price range. Looks a little uninspiring and ungainly but its subtle looking nevertheless.
Even though the BA drivers do a very neat and controlled job, the bass depth and punch is missing its oomph due to the natural decay and tonality of having a dynamic driver.
Rating: 8 / 10
---
3 TRN V80: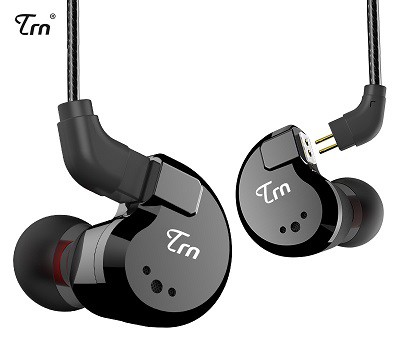 Check Latest Price : Aliexpress
Pros:
Excellent price to value ratio with an 8 driver configuration (2 Balanced Armature, a 10mm and a 6mm dynamic driver) which is divided into 4 per side. Bass has very good depth and impact without much rumble or texture which helps it sound near balanced with the entire frequency response.
Midrange even though slightly recessed to give the V80 a 'V' sound signature never sounds recessed over most genres of music. Vocals have a soft touch to them. The removable cables are decent for the price with a much appreciated Bi-pin connector design!
Cons:
Highs are too scaled up causing sibilance in any sharp sounding tracks of music. This sibilance can be controlled to a certain extent by using the foam tips.
Rating: 8 / 10
---
2 BQEYZ KC2:

Check Latest Price : Amazon
Pros:
The KC2 shows its pedigree and tuning capabilities to play on the already existing strengths of the K2. To start with, these have a much wider soundstage to them thanks to the more balanced tuning with better upper mids and sparkle up-top in the higher frequencies.
Mid-bass prominence is much more subtle and the mids seems to be placed ever so slightly forward in comparison to that of its sibling K2. What's really positive to note is that the mids have a slight hint of a texture to them thanks to the forward nature of the upper mids. Excellent quality bundled cables with a Bi-Pin connector and the fit is probably the best fit of the bunch.
Cons:
Could be slightly too warm and smooth to the purists.
Rating: 9 / 10
---
1 Tin Audio T2: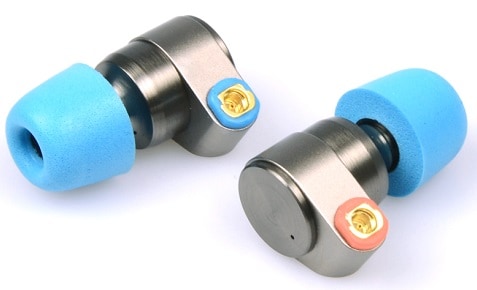 Pros:
Surprisingly brilliant midrange performance and neutral tonality for the sub 5k INR price category. Easily one of the best recommendation of 2018 for an entry level price point.
Very balanced presentation with a mid-forward signature, clean treble extension with accurate bass response. For people who find the bass to be on the lighter side will be happy to do the simple bass mod by covering the bass vents to boost the bass performance.
Build quality for an iem at this price point is simply fantastic. The all metal housing and solid MMCX connectors have a solid reassuring feel to them. The removable MMCX cables are very good in quality to both touch and feel and as a transmitter for really clean and good quality audio.
Cons:
Fit and harshness in the highs can be felt at times due to incorrect pairing of tips on the T2. Foam tips work the best, but tips play a huge part on how one perceives the sound of the T2.
Rating: 9.5 / 10
Tin Audio T3 – Amazon
---
FAQ's
1) What about RevoNext QT2 among the top 10 ?
Couldn't get the QT2 on time for review. So perhaps will include it in the next iteration of this list which will be updated once every 3 months to keep it fresh and relevant.
2) No place for Byron ?
Maybe 11th? 
3) VE Monk Plus ?
Instead try the WillSound Mkii. You will be really amazed!
4) I feel like sennheiser c 3 should not be there ?
I own the CX.3 since near about 2 years along with alot of them iems in the list and better ones too and i cannot find any echo of any sort that you are relating to. Probably something to do with your source perhaps. They are pretty decent and definitely better than the muddy sounding CX.180 also which I own. The CX.3 are an excellent alternative for bassheads in comparison to the Sony XB series iems which have just bloated bass. Also, the CX.3 makes the list for being an excellent performer for the casual music listener with really excellent bass performance which stands out.
This list isnt strictly for audiophiles as there are the majority of crowd which doesnt really want or care for a neutral to accurate sound reproduction and needs their music to sound fun and lively too.
5) Are they available in India ?
Except for the KZ AS10 and the TRN V80, all the iems are available in India with atleast 1 year warranty.
6) BGVP DMG vs Rha Ma750 ?
From the two definitely DM6!
Although, I would pick the TENHZ P4 Pro over both of them.
I would pick TENHZ P4 Pro over DMG, DM6 and MA750.
It goes in this order
P4 Pro > DM6 > DMG >> MA750
---
Also Read:
1) Best Wireless Bluetooth Headphones For Watching TV
2) Best Earphones Under Rs. 200
3) Top 10 Wireless Over-Ear Headphones Under Rs. 3000
---
About Author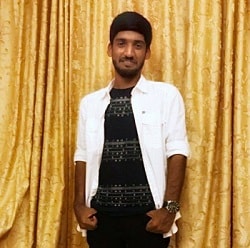 Name : Sahil Santosh
Bio : Budding Audiophile, Occasional Photographer, Nokia Fanboy!
Follow ⇒ Facebook