So, you built a top class, liquid cooled, RGB heaven of a gaming pc. You carefully picked out all the components. But you hit a bump on audio? Worry not. We are here again with our top 10 list. This time we are going to take a look at Top 10 Gaming Headphones under Rs 10,000.
With a budget like 10K for headphones, I am assuming that you are a very serious or a competitive gamer. Keeping this in mind, let us begin our list.
Before starting though , I have one special recommendation for this Razer Blackshark V2 X Wired On Ear Headphones with Mic , my friend recently got this gaming headphone and it's a beast. During sale it's price can drop upto 5k, right now it's priced around 7k.
1 HyperX Cloud Alpha Pro Gaming Headset
(🌟🌟🌟🌟🌟)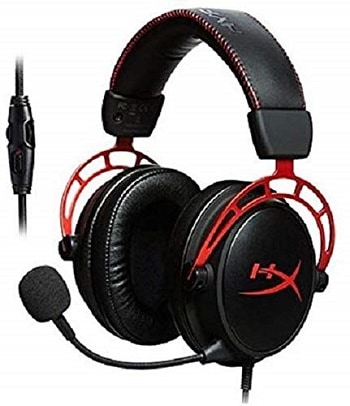 This is the best gaming headphone under 10k hands down. I am glad it's available in Indian market at relatively even price.
10 Best Gaming Headphones Under Rs. 5,000
If you want to play games with a great mic and sound the just go for this. After consulting gaming geeks on reddit and reading a lot of reviews , I have placed this headphone as number 1 in the best gaming headphone list.
Pros
Very comfortable to use , even if used for longer duration (4 to 8 hours).
Comes with a detachable braided cable
Best price to quality ratio you will find.
Dual chamber which separates bass frequencies from high , mids and lows.
Cons
Audio Control Box not included as in Cloud 2.
Check Cheapest Price : Amazon
---
2 Corsair Void Pro 7.1
(🌟🌟🌟🌟🌟)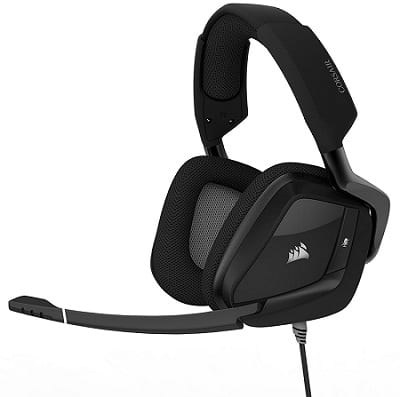 This headphone comes in two variants that is wired and wireless. If your tired of tripping over wires and equipment falling , so go for a wireless option.
Bluetooth Over-Ear Headphones Under Rs. 3000
The wireless option costs around 12k and wired option is around 8k. If you don't want to spend extra 4k and just want the Corsair brand comfort then you can choose the wired option.
Pros
They are quite lightweight and provide a snug fit.
With wireless there is no problem of tangle or tripping over wires.
It has Dolby 7.1 sound.
Customizable LED lights.
Cons
The mic arm can only be moved vertically.
The corsair utility engine (CUE) is great t control all Corsair's peripheral devices and they don't force you with weekly updates. You can check out both wired and wireless prices.
Wireless Option : Amazon
---
3 Logitech G Pro Wired Gaming Headset
(🌟🌟🌟🌟🌟)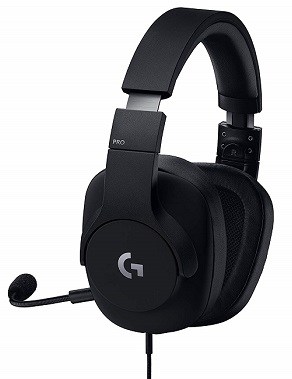 Anyone who is into gaming should have heard about Logitech. It is one of the best companies that makes gaming accessories for a budget as well as premium market.
Best Earphones Under Rs. 2000 in India
This one costs quite less then both Corsair Void Pro and HyperX Alpha. So if your budget is around 6-7k then this is for you.
Pros-
The ear muffs covers your whole ear so you will find it quite comfortable.
7.1 Surround Sound on PC. (Stereo sound on any other device)
Soft ear cushions and a ski goggle suspension headband for lasting comfort.
Easy on the bank.
Cons-
Not recommended for bass music.
Easily recommended.
Compare Price : Amazon
---
4 Logitech G633
(🌟🌟🌟🌟🌟)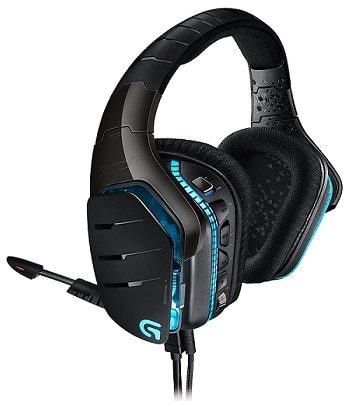 This one is a more premium offering from Logitech and comes with both wired & wireless options. The wired costs around 10k and wireless 13k.
Pros-
Superior Pro-G Audio drivers from Logitech.
It has programmable keys on the headset itself.
It has ability to load custom profiles.
RGB is fully customisable.
It has Dolby 7.1 sound.
Cons-
It is a bit heavy.
No warranty/guarantee.
The no warranty information is a bummer, but usually you will get a warranty card with the box, so if you really want them, you can go for it.
Check Cheapest Price : Amazon
---
5 CORSAIR HS50 – Stereo Gaming Headset
(🌟🌟🌟🌟)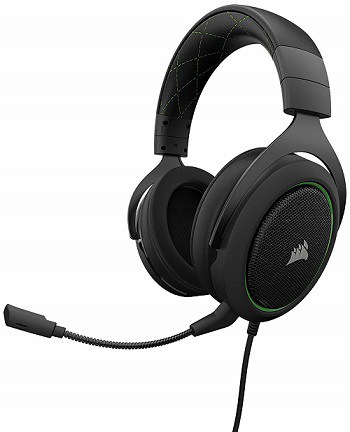 Best budget gaming headset.
Pros-
The fit of the pad is great , but don't ask for luxury comfort.
Comes with mute button and detachable mic.
Mic is good , your friends can hear you alright.
Cons-
Earpads can be more comfy.
Soundstage can be better.
This one is a bit tricky to recommend as not everyone will be willing to buy this.
Compare Price : Amazon
---
6 Sennheiser GSP 300
(🌟🌟🌟🌟🌟)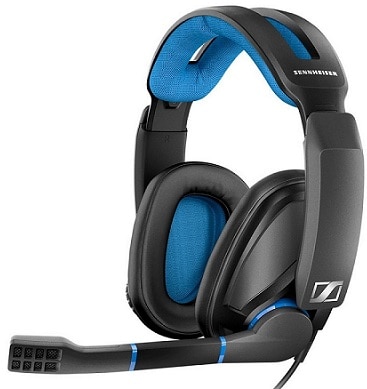 Any audiophile would know the brand and level of Sennheiser. These guys can be considered the top company on audio. The GSP 300 is quite a unique headset from Sennheiser.
Bluetooth Earphones Under Rs. 1000
Pros-
Top of the class build quality. The feel of the foam is just phenomenal.
The sound quality is really good with exceptional bass and acoustic clarity.
The Mic is of broadcast quality, which means you can do livestreams, record for videos etc without an external mic.
Cons-
The cable is not braided.
There are many plastic elements, though high quality, but in the end, plastic.
Only 2 years of warranty.
Compare Price : Amazon
---
7 Logitech G930
(🌟🌟🌟🌟🌟)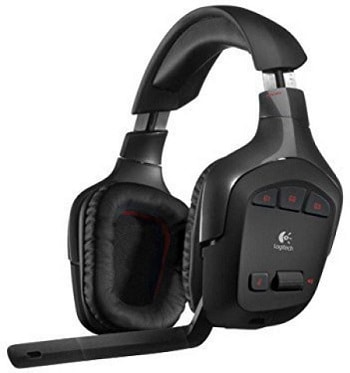 Again, the G930s are completely different from the previous headphones.
Pros-
Dolby 7.1 Surround Sound feature.
Programmable keys on the headset itself.
Lag free audio experience owing to enhanced USB dongle.
Comfortable fit.
3 Years Warranty.
Cons-
Only 10 Hr Battery Life.
Volume issues when connected to PS4.
Replacement USB dongle is quite expensive if you lose the original one.
A bit difficult choice. Personally, I wouldn't use these, but if you want something that is wireless and will work with both your pc as well as your PS4, then you may like these.
Compare Price : Amazon
---
8 SteelSeries Arctis 7
(🌟🌟🌟🌟)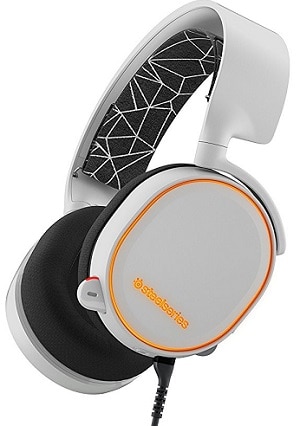 The Arctis 5 is the middle brother in the Arctis line-up. It falls below the Arctis 7 and above the Arctis 3.
The only notable difference from the Arctis 7 is that these are wired pair of headphones.
There is no sense in repeating the same list of pros and cons as they are basically similar products. Hence, I will directly conclude.
These are a great pair of headphones and should really go with a minimal or a themed setup.
Compare Price : Amazon
---
9 SADES SA938
(🌟🌟🌟🌟)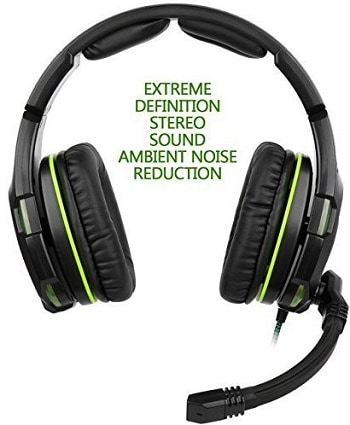 SADES is a relatively unknown brand. Only those who know about it, know about it.
Pros-
Support for surround sound audio.
Tight fitting earcups for noise cancelation.
Good amount of bass.
Cons-
The page literally says "No Warranty".
Plasticky feel and build.
These seem nice on paper, but the no warranty thing is somewhat risky. Honestly, the price on Amazon seems a bit high.
Compare Price : Amazon
---
10 SteelSeries 9H Navi
(🌟🌟🌟🌟)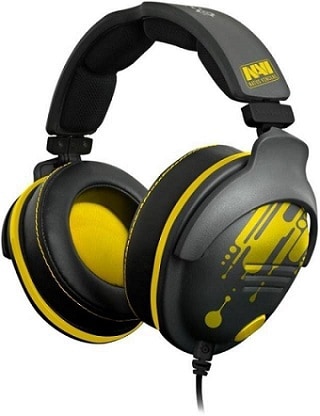 Anyone who follows CS GO or DOTA 2 has probably heard of and might be a fan of the Na'Vi group. These are special edition headphones by SteelSeries for Na'Vi fans out there.
Pros-
Fully custom Na\Vi theme.
Dolby Atmos and 7.1 Surround Sound feature.
Good build quality.
Cons-
Better options available at similar price.
No sort of RGB.
No warranty information provided on page.
These headphones are for true fans. The Na'Vi theme is worth the extra money. Similar headphones are available either without any team design or with "FNATIC" colours too.
Compare Price : Amazon
---
This brings us to the end of our list. There maybe better options out there, so choose wisely.
More Gaming Stuff:
More Headphones :
1) Top 10 Best Over Ear Headphones Under Rs. 1000
2) Over-Ear Headphones Under Rs. 2000
2) Gaming Laptops Under Rs 70,000