Asus launched refreshed models of their Vivobook gaming laptop lineup in June 2020. The new Vivobook Gaming F571-GT is the cheapest laptop available in the market that sports an Nvidia GTX 1650 which makes it an obvious consideration for anyone looking for an entry-level gaming laptop.
The laptop is designed to fit in almost every workflow, even though it's not as thin and light as compared to ultrabooks but is definitely lighter than other gaming laptops and is easy to carry around and has a clean look.
Currently the laptop is priced around 53k on Flipkart but I got mine for 50k during the Independence Day sale. I've been using the laptop for almost a month now and here's my review of it.
Also Read : Best Gaming Laptops Under Rs 70000 in India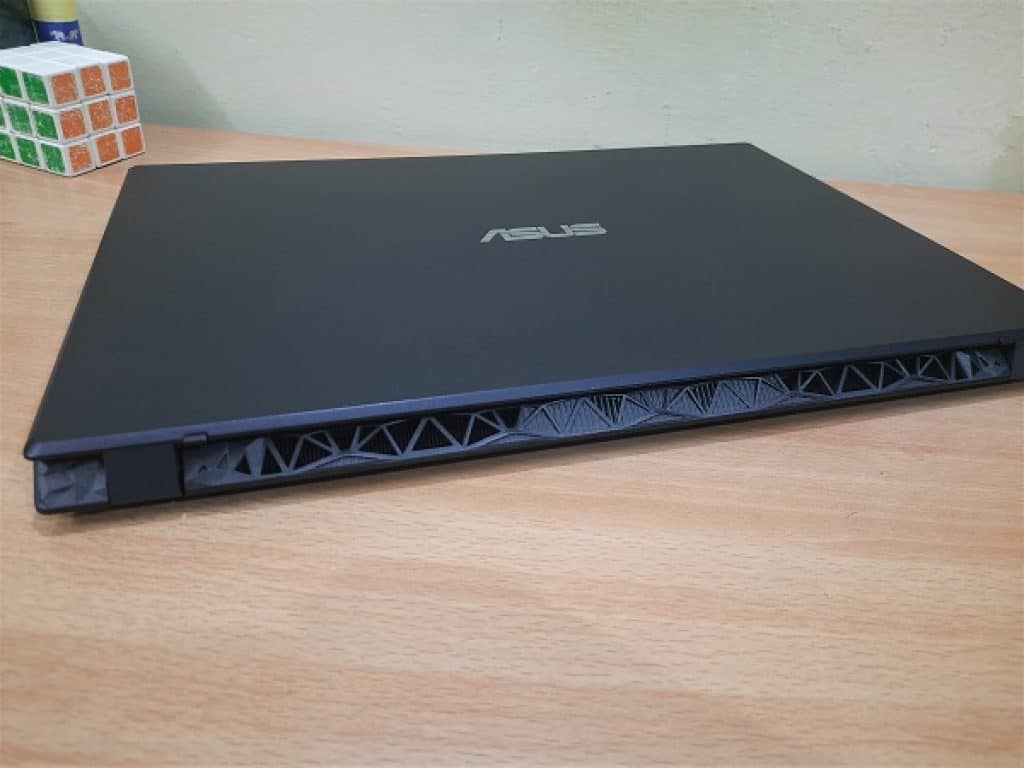 Looks and Feel:
The laptop has decent looks with minimalist design, nothing about the laptop screams "Gaming" hence its very well suited for all kinds people. As of now there's only one-color option available which Asus calls 'star black', it's kind of a dark navy blue.
Entire build of the laptop is plastic and has a glossy sandstone finish on the top and keyboard deck. Even though plastic, the lid and the keyboard have little to no flex. Glossy plastic is a fingerprint magnet and needs cleaning very often.
Also Read : 10 Best Gaming Laptops Under Rs 50,000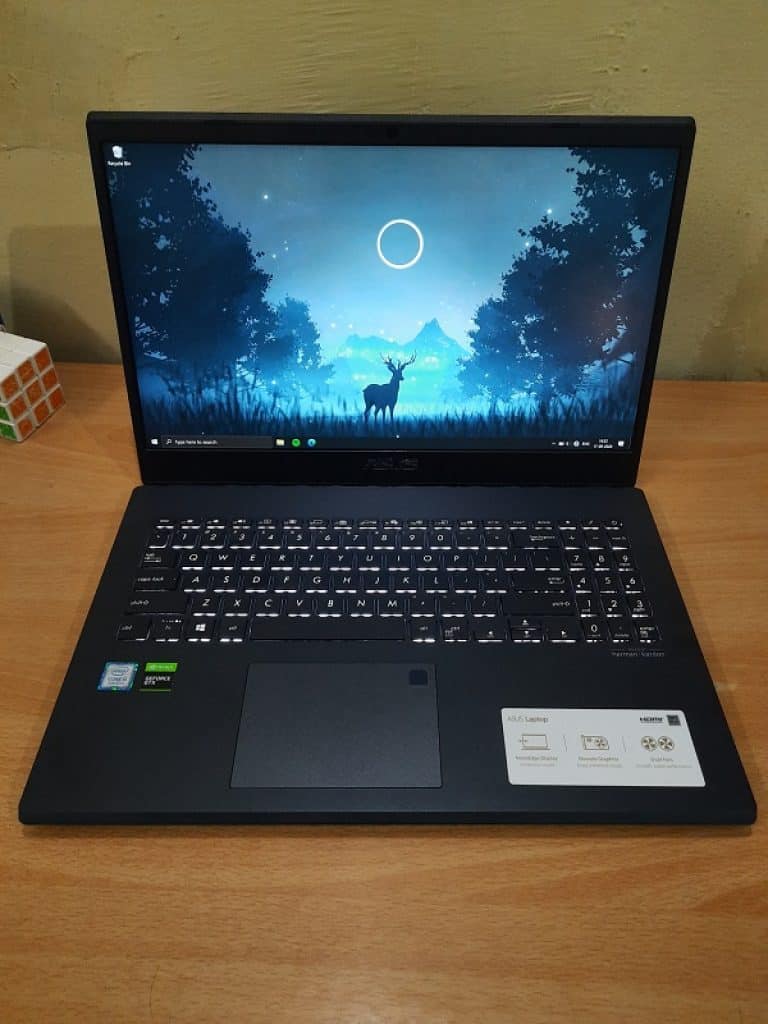 The top of the laptop is plain with just a reflective Asus logo at the center. On opening the lid, there's a full-hd 1080p antiglare display, a backlit chiclet keyboard with num keys, a trackpad with a fingerprint sensor on top right corner. The bezels around the screen are thin with a 720p webcam on top of the screen and an Asus logo at the bottom.
Specifications:
Under the hood, the laptop is powered by 8th gen intel i5 8300H, Nvidia GTX 1650 GDDR5 4gb along with 8GB DDR4 ram.
The ram is single channel with an additional empty slot for further upgradability up to a total of 16GB. On the storage side, there's a 512GB pcie3.0 SSD and an empty 2.5-inch drive bay which supports up-to a 2TB HDD.
Also Read : Gaming Laptops Under Rs 90,000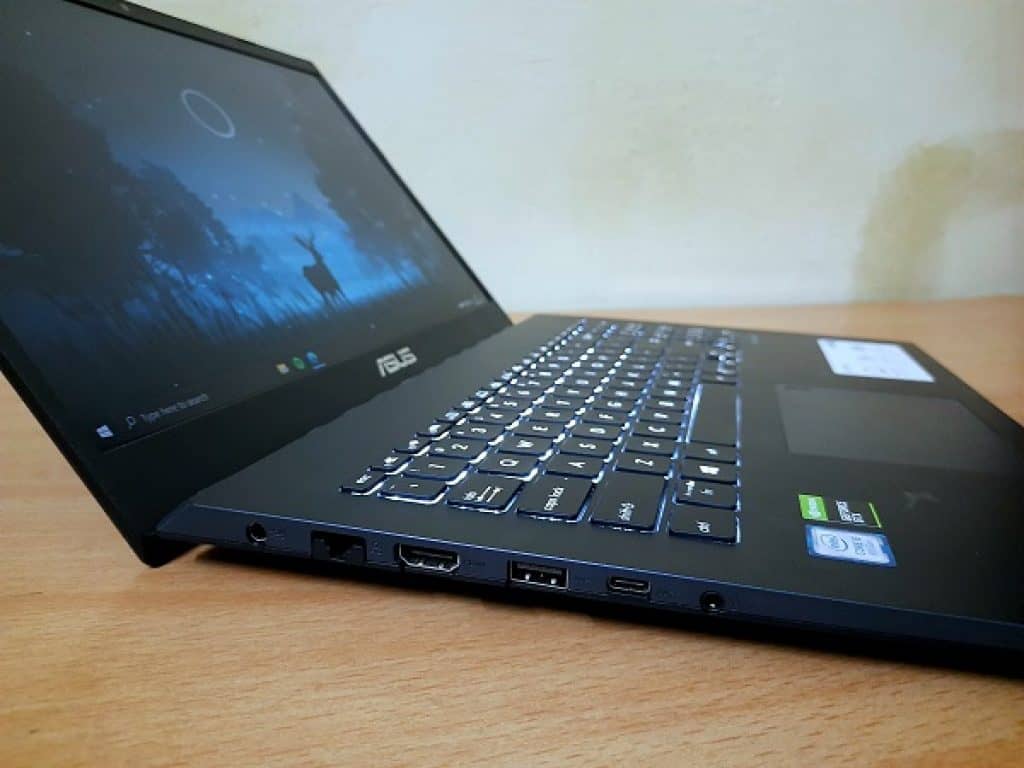 The inside of the laptop can be accessed by removing just 4 screws on the bottom panel. Inside there's cpu and gpu placed at the center and two common heat pipes which draw heat from both cpu and gpu to the fans on each corner which pull air from bottom vents and throw hot air from the vents at the back.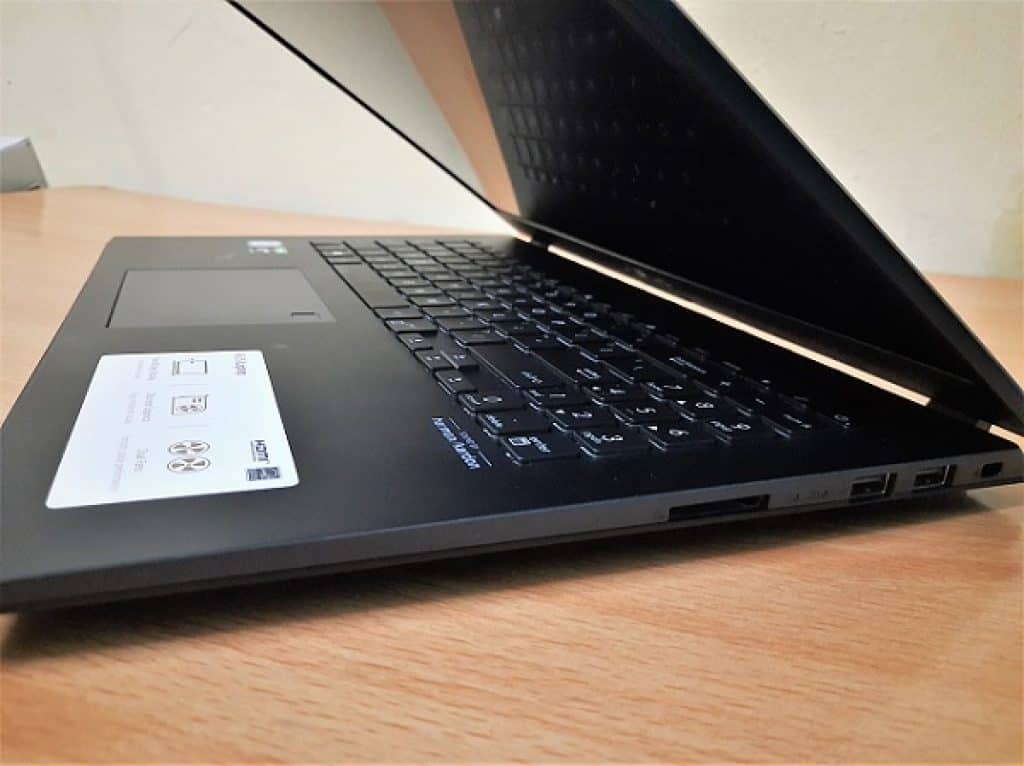 I/O ports:
On the right there's a SD-card reader, 2 usb2.0 type-A ports and a Kensington lock [left to right in order]. Left side has a 3.5mm jack, a usb 3.2 type-c, a usb 3.2 type-A, an HDMI port, an ethernet port and a power connector [right to left in order]. Another usb 3 type-A would have been appreciated in place of a usb 2.0 but that's what you get.
Display"
The screen is a Full HD IPS Display with 45% NTSC, 250 nits Brightness and a 60Hz refresh rate. Its bright enough to be used in a highly lit indoors but is not optimal for outdoor use.
Colors are accurate enough for some basic photo and video editing, no calibration is needed out of the box.
Also Read : 10 Best Gaming Headphones Under Rs 2000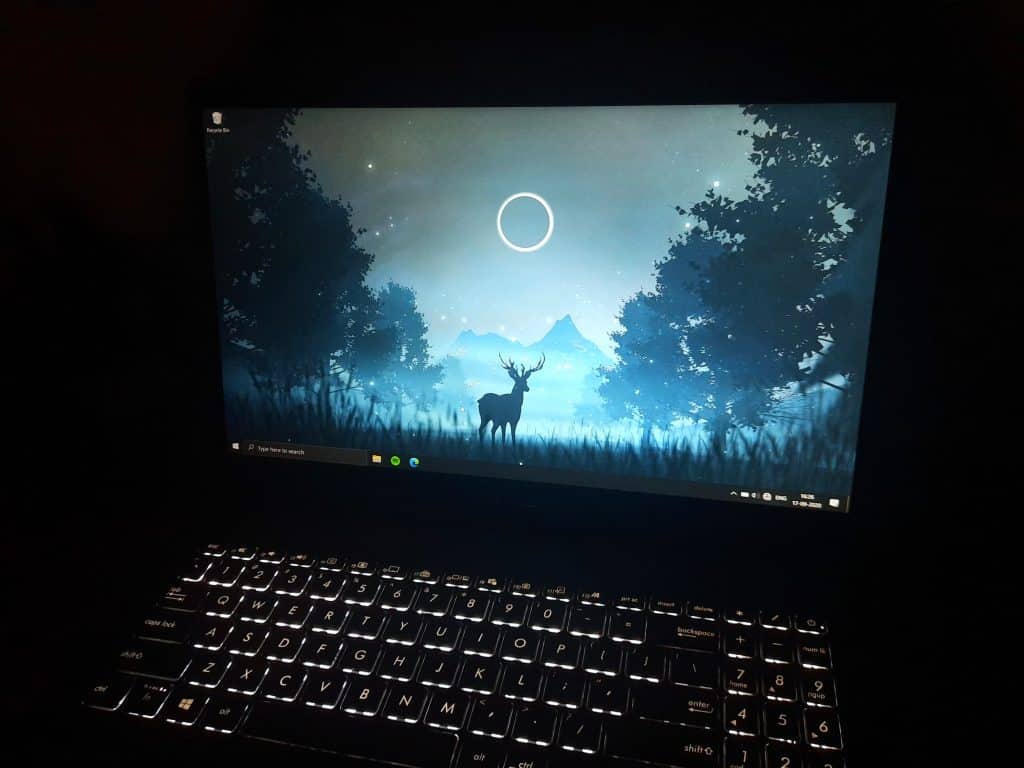 As it is an IPS display viewing angles are excellent and reflections are not an issue. My unit didn't have any backlight bleeding issue either, but this can vary over different units. Overall, it's the best display you can get in this price segment.
Performance and Gaming Benchmarks-
Despite being a 2 year-old chip i5-8300h holds up well in 2020. On Cinebench R15 we get a multi-core score of 793 and single-core score of 169, that's just a 1% difference from its successor the i5 9300H. The video editing experience was smooth, the laptop handles both Adobe Premiere and DaVinci Resolve quite nicely.
Also Read : Best Gaming Laptops in India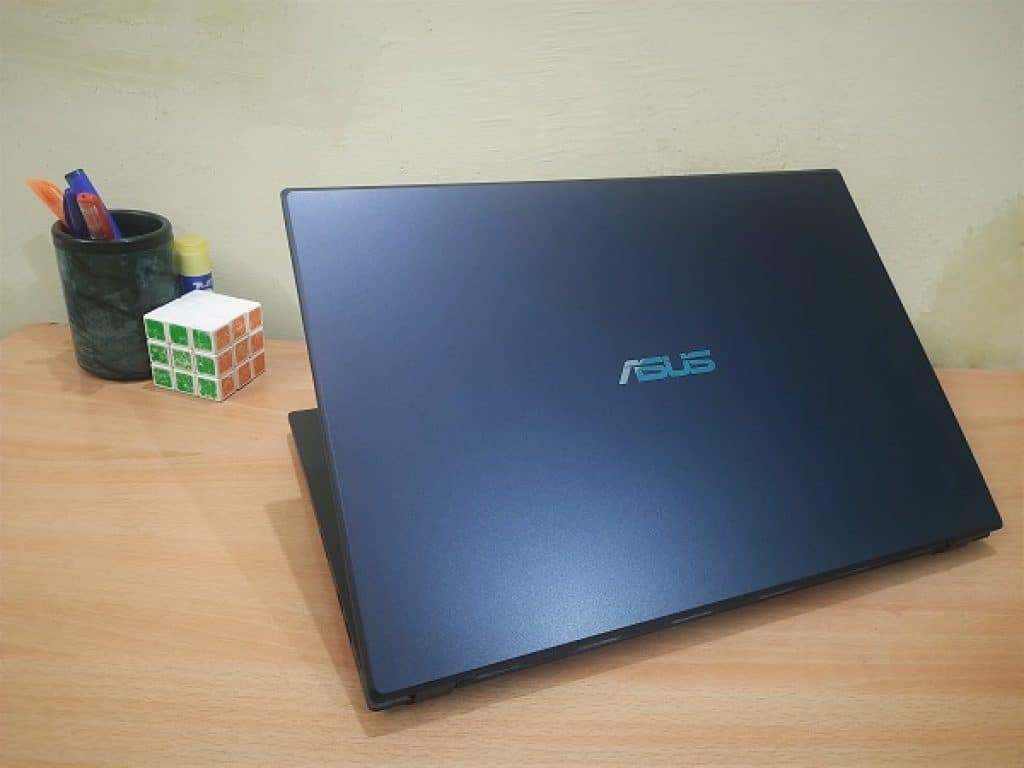 The cpu and gpu combo gives nice framerates of around 50-60 fps in most AAA titles with medium-to-high settings in 1080p and 100+ fps in major e-sports titles like CSGO and Valorant.
The avg recorded framerate in Rise of the Tomb Raider were 52fps on high settings, 70-75fps in GTA V on very high settings and around 45-48 fps in Far Cry: New Dawn with a mix of medium and high settings. All the above games were tested in 1080p. Apex Legends was playable at a constant 60fps at 1080p with everything set to ultra.
Thermal Performance-
Temperatures on the machine while gaming were quite high. Maximum temps on the cpu were as high as 96°C while playing Far Cry New Dawn. Undervolting the cpu by a –150mV did help in dropping the temps by 10 degrees.
Also Read : Best Laptop Cooling Pads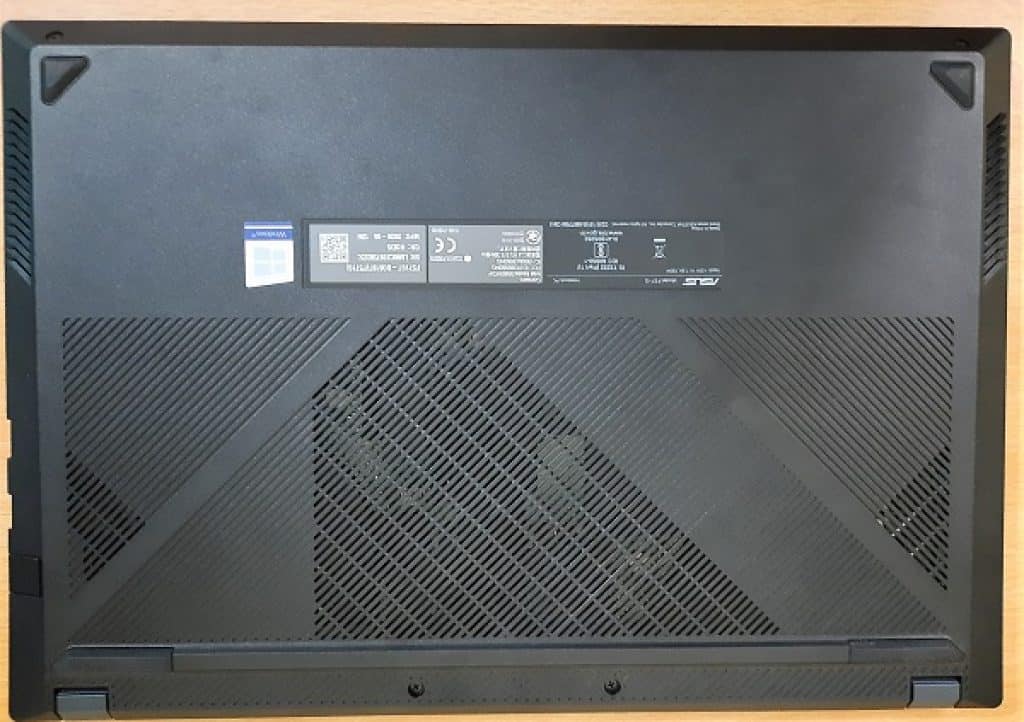 The machine stayed relatively cool under other productivity workload than gaming. Even with the high cpu temps the chassis of the laptop was not too hot and keyboard area was relatively cool and comfortable to use. High temps are probably due to the shared heat pipe that draws gpu heat over the cpu and then to the fans. Separate heat pipes for the cpu and gpu would have
solved the problem.
A decent cooling pad will go a long way if you are planning to game this laptop.
Also Read : Best Laptops Under Rs. 35,000
Battery Life-
The laptop has a 3-cell 42Whr battery. Battery life is nothing spectacular. It usually lasts up to 3-3.5 hrs while surfing web or watching youtube videos. The included power brick is rated 150 W which can fully charge the battery from 0-100% in about 1.5 hrs.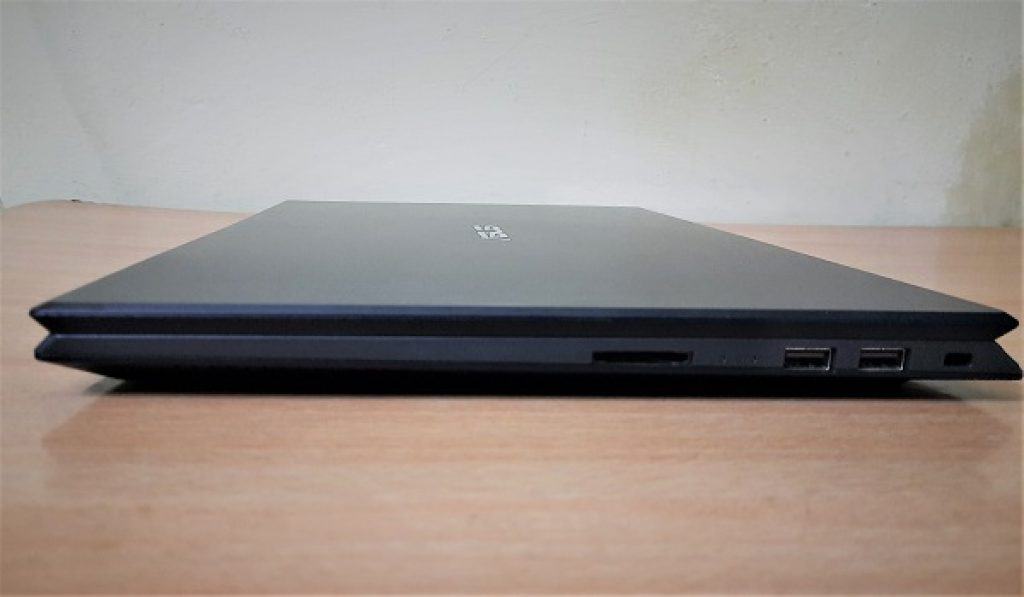 Competition-
Asus offers a higher end variant of vivobook gaming that offers a 120Hz display and additional 32gb Optane memory at the price of 63k, but at this price point there are better options available such as Asus's own TUF A15 which has a latest Ryzen 5 4600H chip and a better 144hz display.
As for the base variant, the alternatives are Acer's Aspire 7 which has a 9th gen i5 9300H and GTX 1650 GDDR5 but lacks HDD bay for an additional storage. Aspire 7 is priced at 58k and on sales it goes around 53k to 55k. Other alternatives include HP's Pavillion 15 with previous gen Ryzen 5 3550H and GTX 1650.
Also Read : 10 Best Gaming Headphones Under Rs. 5,000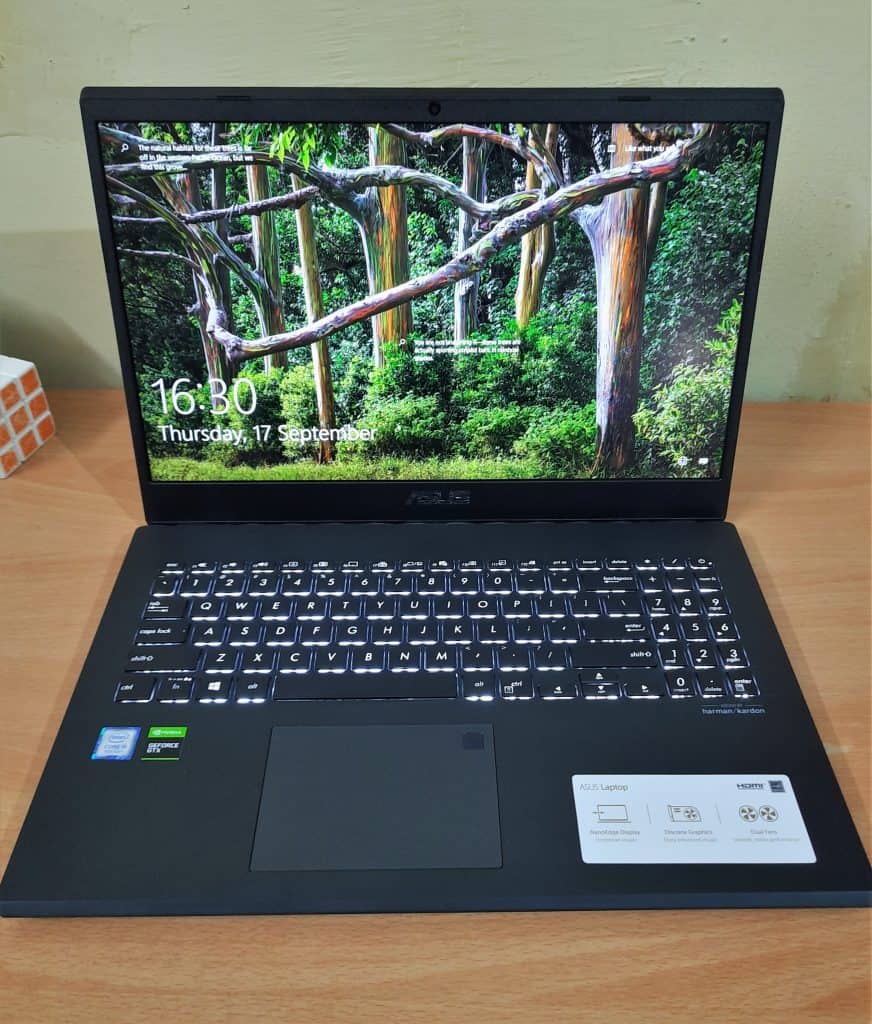 Verdict-
If you are looking for a laptop that can handle long 5-6 hrs gaming sessions than this isn't laptop for you.
But for 52k, Vivobook gaming is an excellent choice for anyone looking for an entry level gaming laptop for some casual gaming as well as for some productivity work like photo or video editing and event some light animation creating softwares and coding.
Available At – Amazon (Higher end model on Amazon with Core i5-9300H 9th Gen)
---
Also Read :

Best Gaming PC Cabinets Under Rs 5000

10 Best Ultrawide Gaming Monitors in India

This Article is Written By:
Mridul Pandey