So, you have been looking to up your "gaming game"? You have suffered a lot owing to your poor rig that bottle necks your performance? We have the perfect thing for you to upgrade- Audio.
Yes. Sound is one of the most important elements one must master to be the best at competitive gaming. It gives you an advantage over your opponent that no other device can.
While you do wish to upgrade your crappy old earphones with a decent pair of gaming headphones, you are concerned to spend a large amount but also don't want to settle. Worry not. Today we have the perfect budget of Rs. 5,000 and a lot of headsets for you to choose from.
There are a few things that you should keep in mind when buying gaming headsets.
Comfort- The first and perhaps the most important thing (Yes, even above how they sound!) is how comfortable they are.
Sound- Getting the best isn't always necessary. Clarity should be your preference, not bass.
Microphone- A very important thing to look out for.
Build Quality- A very niche thing, but equally important.
Keeping the above points in mind (and many more), we start our listing with headsets from known brands and work our way down to the less known companies.
1. JBL Quantum 300
QuantumSurround & Flip-up Mic
🌟🌟🌟🌟🌟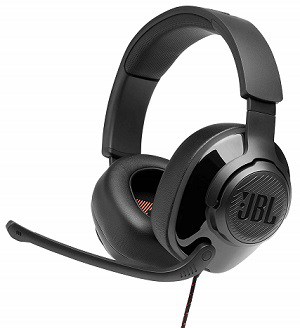 The best bang for buck right now by JBL with surround sound , which comes with a long wire and has both 3.5 mm jack + USB. How crazy is that. Definitely the one that I would buy.
You can easily use it with smartphones with 3.5 mm jack and on PC with the USB adapter. Equipped with Directional Boom mic , so your teammates can hear you loud and clear.
JBL QuantumSOUND Signature is no joke , they say you can hear even the tinies footsteps and not miss a thing , totally immerse in the game.
For movies and other entertainment , you can enjoy the punchy bass with clear mids , highs and lows. Also you can use the equalizer to set up the sound as per your liking.
The ear cushions are made of memory foam for comfort , it can get a bit sweaty sometime if your not in Air conditioning. Ear cushions are detachable which is life saving , easily clean headphones.
Check Cheapest Price : Amazon
---
2. Corsair HS50
🌟🌟🌟🌟🌟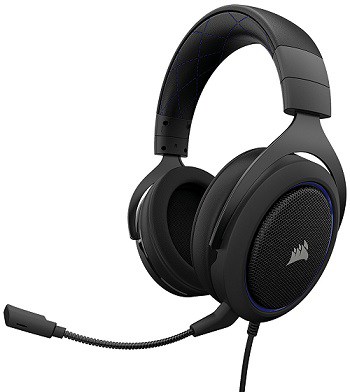 Corsair is a brand that needs no introduction. Anyone who is even a little bit into gaming know that they are the absolute best when it comes to gaming peripherals.
Pros-
Its plush memory foam and swiveling earcups provide exceptional comfort for hours of gameplay.
Precision tuned 50mm neodymium speaker drivers bring superior sound quality with wide range and accuracy.
Solid build quality and metal construction ensure long-term durability.
It has the best in class unidirectional mic that can be detached if you want.
2 Years Manufacturer Warranty.
Cons-
Lack of braided cable.
90 Degree rotation is missing, which means you cannot rest this thing flat on a table.
This headset nails all of our requirements and hence is easily recommended for all.
Compare Price : Amazon
---
3. Logitech G430
🌟🌟🌟🌟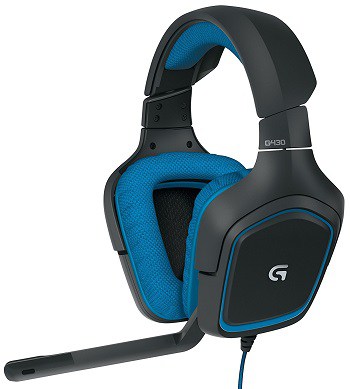 Logitech is yet another top brand when it comes to computer accessories. A brand that is known for making quality products for all budget ranges. And this one is no exception.
Bluetooth Over-Ear Headphones Under Rs. 3000
Pros-
Its lightweight design and soft sport cloth earcups with 90-degree swivel provide a wide array of fitting for good comfortable fit.
It has Dolby Surround Sound 7.1 which helps a lot in FPS games.
It also has a folding microphone so that it can be moved away when not in use.
3 Years Manufacturer Warranty.
Cons-
Mic feedback goes through the headset, which means you hear what you just said again.
The mic buzzing is a bit high too.
A difficult recommendation, not for everyone.
Compare Price : Amazon
---
4. HyperX Cloud Stinger
🌟🌟🌟🌟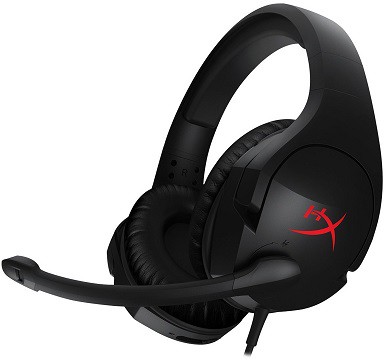 HyperX too, is like SteelSeries. You will know about this company only if you have showed interest in custom PC building. It is owned by Kingston. It too is quite popular amongst gamers.
Bluetooth Earphones Under Rs. 1000
The features are quite similar as the above products.
Pros-
It has adjustable side band and memory foam for a comfortable fit.
Its earcups swivel too.
It has 50mm audio drivers for clear audio.
Adjustable, swivel-to-mute noise-cancelling microphone is a good addition.
2 Years Manufacturer Warranty.
Cons-
It has some sound leakage at high volumes.
The connector cable is a bit weak.
This is more of a mid-tier model and hence must be evaluated keeping that in mind.
A good product. Recommended if you are on a budget.
Compare Price : Amazon
---
5. Logitech Prodigy G231
🌟🌟🌟🌟🌟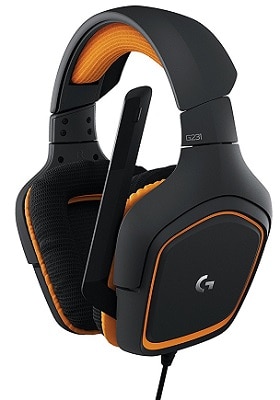 The G231 is the younger brother to the G430 headset we saw earlier. For the most part, the quality and feel of the headset remains the same as the G430. But the drivers on this one are 40mm, unlike the 50mm ones on the G430. The rest of the features remain the same.
Again, these do not need a pros-cons list, as it is quite similar to the earlier one.
This one is a bit difficult to recommend. The sole reason being its price to feature ratio. There are better options for similar prices, but the trust of a brand like Logitech and the look and feel should be some affecting factors.
Compare Price : Amazon
---
6. Razer Electra V2
🌟🌟🌟🌟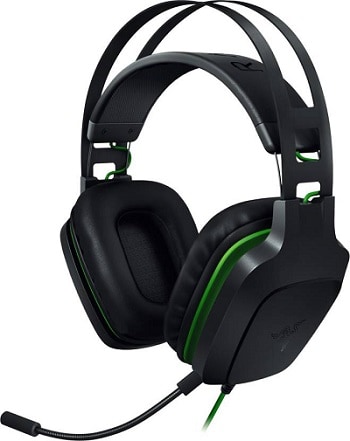 Razer is a well-known brand amongst gamers, mostly for its gaming laptops and the gaming phone it recently launched.
The Electra V2 are a budget offering from Razer.
Pros-
It too has all the basic features like padded cushioning and adjustable strap and boom mic.
It has 40mm drivers which Razer says they have custom tuned just for gaming,
It is capable of achieving virtual surround sound via software.
Cons-
Only 1 Year Warranty.
bit uncomfortable for some people.
Again, buying this is more of a personal choice.
Compare Price : Amazon
---
7. SteelSeries Siberia 100
🌟🌟🌟🌟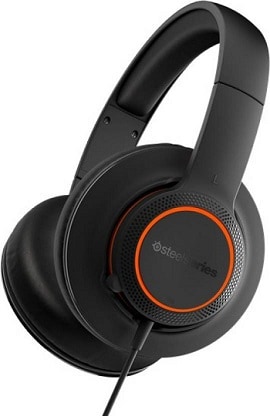 1) This is the younger brother to the Siberia 200.
2) It is a much more affordable option. Though there are some cuts here and there to save money.
3) It has the same materials and light weight as its brother. But it has 40mm drivers instead.
​​​​​In Ear (IEM) Headphones Under Rs.1500
4) There is no need for a pros-cons list here, it is pretty much the same.
5) Like its brother, this one too is a bit difficult to suggest as the competition does provide better audio at this price point, but this has the visual department nailed.
Compare Price : Flipkart
---
8. Asus Cerebrus
🌟🌟🌟🌟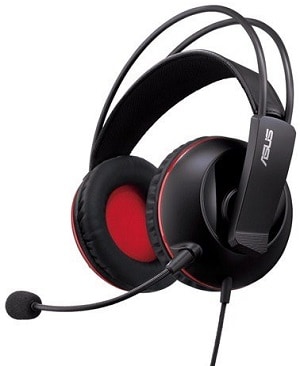 Asus is perhaps the most known brand in this list, and also the most trusted. This one is perhaps the best sounding headphone in the list.
Wireless Headphones Under INR 2000
Pros-
It has 100mm cushions and adjustable straps for nice, comfortable fit.
It has 60mm drivers for a better sound than any other headset in our list.
It has dual mic setup, i.e. it has a detachable boom mic for use while gaming, and an in-line microphone for use with mobile phones.
Cons-
Very plane looking, not for everyone.
Only 1 Year Warranty.
Way too heavy at 721 grams.
Easily recommended.
Compare Price : Amazon
---
9. SteelSeries Siberia 200
🌟🌟🌟🌟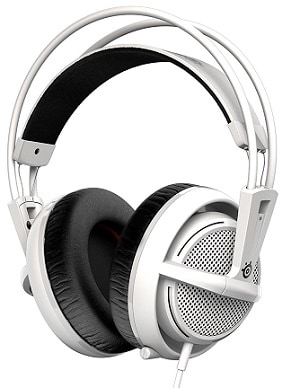 SteelSeries is a that brand about which either you have heard a lot about, or not at all. It is a well-known brand amongst gamers.
Best Earphones Under Rs. 2000 in India
Pros-
This headphone is built to be light weight. It is just 225 grams.
It uses lightweight materials but also maintains good quality.
Padded earcups and adjustable side band make it comfortable too.
It has a retractable microphone.
It has 50mm drivers for clear audio.
2 Years Manufacturer Warranty.
Cons-
The quality of the mic is average.
These headphones maybe uncomfortable for people with big heads.
It is a bit difficult to recommend as the price and features are a bit out of ratio.
Compare Price : Amazon
---
10. Zebronics Iron Head
🌟🌟🌟🌟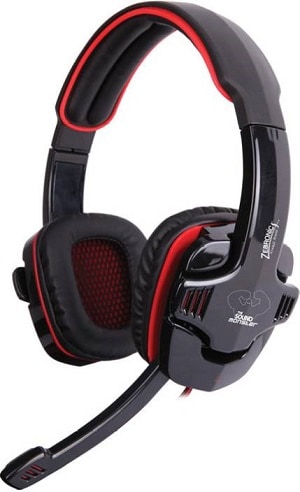 Zebronics is one of the most popular brands with budget tech accessories. They make a wide variety of things. They are known for giving more for less.
Pros-
It has padded ear cushions and reinforced head band with 9 levels of adjustment.
It has an in-built sound card which delivers 7.1 surround sound audio experience.
It has a retractable microphone.
Cons-
This feature might not be as good as the one found on more expensive headsets, but it is there none the less.
Only 1 Year Warranty.
There is a huge amount of sound leakage.
This one is a must buy for anyone on a tight budget.
Compare Price : Amazon
---
Other Competition
Gamdias Hebe V2 GHS3300
🌟🌟🌟🌟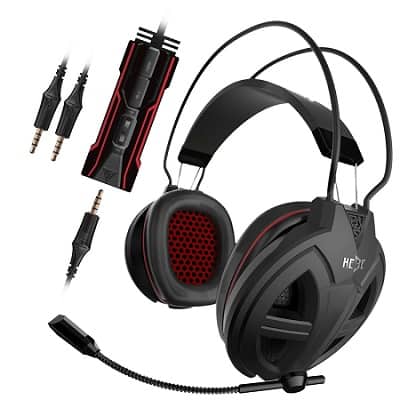 Gamdias is perhaps the only brand which has products ranging from low end all the way up to the high-end market.
Pros-
The Hebe V2 is perhaps the most "gamery" looking headphone on our list.
It has the basics features like padded cushioning and adjustable strap and adjustable boom mic.
What really shines here is that it has 50mm audio drivers at this price.
Cons-
Not a comfortable fit for many people.
The mic is too sensitive and picks up your breathing as well as a lot of ambient noise, which is not supposed to happen.
1 Year Warranty.
This one is easily recommended.
Compare Price : Amazon
All of these headsets also have in-line remote control to adjust volume.
There are many other products available out there within the price range, but these are thee ones that are most used.
---
More Headphones :
1) Top 10 Best Over Ear Headphones Under Rs. 1000
2) 10 Best Over-Ear Headphones Under Rs. 2000
3) Wireless Over-Ear Headphones Under Rs. 3000
4) Top 10 Best Bluetooth Earphones Under Rs. 2500
Gaming Laptop :
1) Top 10 Best Gaming Laptops Under Rs.120000
2) 10 Best Gaming Laptops Under Rs 70,000
3) Top 10 Best Gaming Laptops Under Rs 90,000