Smart speakers have come a long way since they were launched a decade after the regular Bluetooth ones. With the rise in popularity of voice command assistants tech such as Apple's Siri, Google's Assistant, Amazon's Alexa these speakers are now in the mainstream.
In this article you will find all about smart speakers , what they can do and how they are different from normal bluetooth speakers. You will also learn about the latest models of smart speakers in Indian market.
What Smart Speaker Can Do?
In very simple words Smart Speakers is a speaker that has artificial intelligence built into them.
That means you can turn on lights, set a remainder or ask a random question to them and they will respond. Every Smart speaker has a wake word which relies on an algorithm that allows the device to start communicating with its server. When you say it, the device records your command, sends it to the server, which processes your request. It deciphers the speech and then sends the response back to the smart speaker.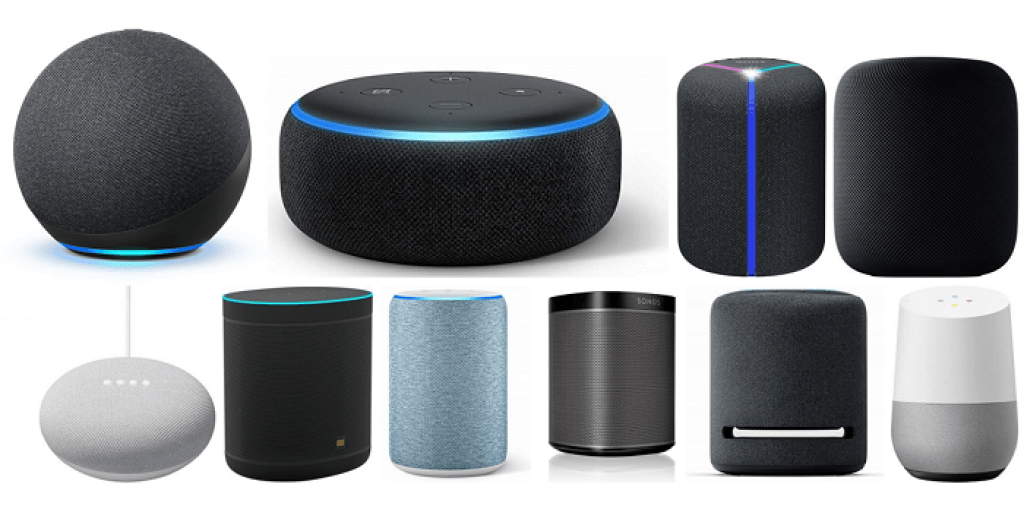 Bluetooth Speakers vs Smart Speakers
A Bluetooth Speaker simply plays whatever sound is coming from your phone, tablet, computer or any other portable audio device. No additional app is required and the speaker basically works as a part of your phone and plays any sound your phone makes. Most of the Bluetooth speakers are small, portable and battery powered but larger and louder tabletop models are also available. On the other hand, microphone enabled smart speakers have voice assistants built in so it needs no help from other audio devices. That means you don't have to pair it with an external source such as a smartphone (though smart speakers do require an app to set up). At your voice command a smart speaker can access music streaming services, Internet radio, podcasts and other news and information sources. Many smart speakers also have Bluetooth support but few are battery powered to take on go.
Smart speakers used to cost a premium before but things have changed for the good and they are now quite affordable. Many big brands manufacture good smart speakers now. So, in this post we will review some of the best portable & home smart speakers in India.
---
Best Smart Speakers in India
1. Amazon Echo Studio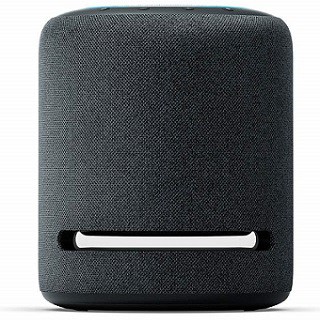 Right off the bat if there is one brand which is almost synonymous to smart speakers it's the Echo by Amazon. Echo Studio is the top of the line gadget by Amazon in the Echo space with built in Alexa. Hence, it's expensive too as it promises best audio quality to a feature filled smart home experience. And it delivers on that front since it's the best sounding echo device yet. It has a 5-speaker system.
It has 5 drivers, a 51mm mid-range and a 133mm subwoofer firing downwards. It comes with WIFI, Bluetooth and of course built in Alexa voice assistant. In the sound department the speaker handles lows and highs beautifully and as a result of 3 drivers built for mid-range it performs greatly on that front too. The sub-woofer is also powerful.
Also Read : Best Bluetooth Speakers For Home in India
Notable features
1. It has a 5 speaker best in class audio system in the smart speaker subcategory.
2. You Can pair it with Dolby atmos home theater system when paired with the Fire TV stick.
3. Supports 3d audio.
---
2. Apple Homepod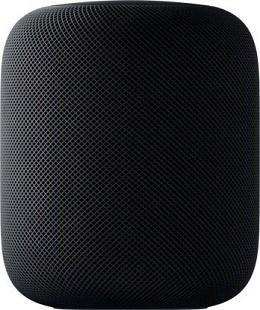 If you are a diehard Apple fan then the one smart speaker which is built specifically for you is this one. It'll play nice with your other Apple products. The other great thing about this is that it's very beautifully crafted like any other apple device. It uses Apple's A8 processor developed for iPhone 6. The audio quality is as you expect from an apple product with rich bass and good highs and lows.
The downside to this is that you cannot pair this with anything which isn't a iPhone, iPad, iPod as this is built with the Apple ecosystem in mind. It also requires an Apple music subscription to use its full music functionality.
Also Read : Best Portable Bluetooth Speakers in India
You also cannot ask Siri to play music from any third-party apps like Spotify, gaana , saavn, etc. This makes the recommendation for non-Apple users a bit difficult but nonetheless it boasts a superb music quality with rich bass and is one of the best in terms of build quality in the market.
Notable features
1. Speaker design is best in class
2. Siri voice recognition accuracy is better than Amazon's Alexa and Google Assistant.
3. Amazing sound quality.
---
3. Google Home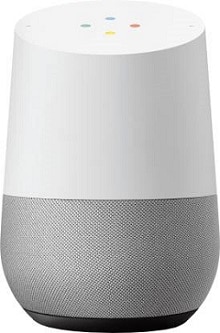 Despite being a bit late to the smart speaker scene Google home is still one of the best smart speakers in the market. This smart speaker comes with Google Assistant built in. It is simple to use and can be controlled by the Google home app. Coming to the build quality Google home looks and feels much better than it's Amazon competitor Echo and easily blends into its surroundings.
You can access all types of streaming services like Google play music, YouTube music, Spotify and also work as a WIFI speaker due to its Chromecast capabilities. With such a large third-party integration Google home has the song library of any smart device on the market.
Also Read : 10 Best Party Speakers With Good Bass & Sound
If the Google home is brimmed with features it's a bit lacking in the Sound department. They just get the job done but nothing to write home about.
Notable features
1. Has a minimalistic and simple design
2.Excellent voice recognition
3. Very versatile in its usage.
---
4. Sony SRS-XB402M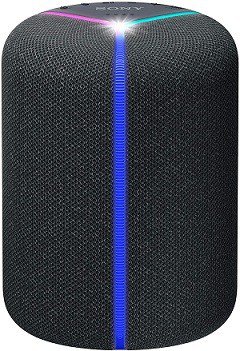 Sony has shown from time to time that its audio gadgets are much capable of giving the best experience in the market. It has a stylish fabric finish design with front and back firing speakers. The device needs a Sony Music center app to connect to Alexa. Once done it can do all the things a regular Alexa does. It also has a built-in battery so it can also function as a regular Bluetooth speaker if you choose so.
Regarding audio quality the speaker is bass heavy and fulfills everything an audiophile would expect in this price point. The clarity and sharpness in audio is unparalleled while also being loud.
Also Read : Best Car Coaxial Speakers in India
It is water and dust resistant too. Even though the price at which it comes is a bit steep, it behaves as a Jack of all trades gadget from Sony and something that you should consider too.
Notable features-
1. One of the best sounding smart speakers.
2. IP67 water and dust resistant
3. Rich and refines bass.
---
5. Marshall Action 2 (with Alexa)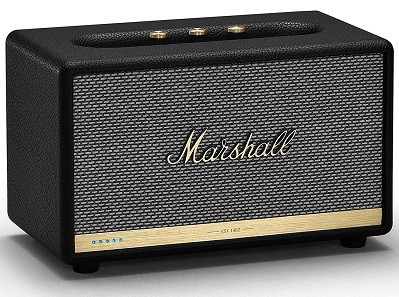 If you desire your smart speaker to have a retro look of old radios and music instruments, then this smart speaker from Marshall will fit right up your alley. Regarding build quality this speaker is built Robust and tactile with a brushed metal bottom.
It can get very loud and the bass signature is also impressive. However, the other aspects of its audio footprint isn't that great when compared to its competition. Connectivity in this thing is also smooth and straightforward.
Notable features
1. Classic retro look with modern details.
2. Alexa integration is very hassle-free.
3. Solid bass.
---
6. Amazon echo(4th gen)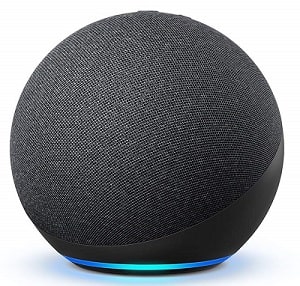 Recently launched 4th generation of Amazon's mid-range echo improves a lot of things from its predecessor. It's near spherical in shape. Coming to performance it's an improvement over the last gen one. It has a better sound stage and noticeably better bass.
It has all the smart features you'd expect from a 2020 Alexa powered device to have and performs flawlessly. To conclude it's definitely an improvement over the last gen version and at that starting price point it's really looking good.
Notable features
1. Round, compact and ergonomic design.
2. Improved audio signature.
3. Best bang for your buck smart speaker.
---
7. Bose Home Speaker 300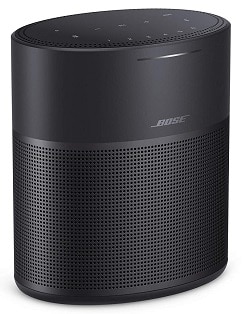 Bose home speaker 300 is everything you'd expect from a Bose branded smart speaker to be., it's Amazing. The sound clarity is one of the best in the business while also offering a powerful bass effect as well. This speaker is really loud and the thumping bass effect adds to this experience.
It comes in an Aluminium case and just looks stunning. However, Alexa integration isn't as smooth as that of the echo devices but it does its job regardless.
Also Read : Best Bluetooth Speakers Under Rs. 1000
If you're looking for a smart speaker with the industry best audio quality then this should definitely be on your list.
Notable features
1. Top of the line sound quality and rich audio experience
2. A Compact and stunning design
3. Supports Apple Airplay
---
8. Sonos Play One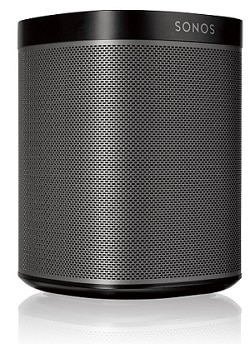 Sonos one lets you pair two units for multi room audio or playing stereo sound. Being a sonos speaker the audio output is really good. It has both google assistant and Alexa built in hence bringing together best of both worlds. It also comes with Airplay 2 support which allows you to control your smart speaker using iPhone or any device using Siri.
Also Read : 10 Best Bluetooth Speakers Under Rs 2000
Hence if you're prepared to pay the price premium over Google and Amazon's First party offerings, the One is the best speaker bar none.
Notable features
1. Rich sound clarity as you'd expect from a Sonos device.
2. Support for both Alexa and google assistant.
3. Supports Airplay 2 out of the box.
---
9. Amazon Echo (3rd gen)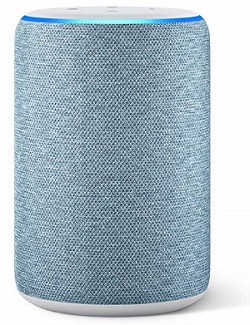 Ever since the first echo powered by Alexa came to the scene in 2014, it surprised everyone with its user-friendly features and a capable voice assistant. Now in its third generation Amazon Echo is looking better than ever. It is cylindrical in shape with circular top and matches the aesthetic of the lower priced echo dot. Just like the echo plus before it, the 3rd generation echo sounds admirably good. Its bass has an audible punch and can work in stereo with a second one too.
Microphone array has also been improved for a much sweeter experience with the voice assistant Alexa. It doesn't exactly match the sound clarity of the above expensive ones but regardless it is very good for its price.
Also Read : 10 Best 4.1 Channel Speakers in India
This is easily one of the best mid-range smart speakers out there.
Notable features
1. Perfect mid-range offering with good balance of high-quality audio and features.
2.Improved microphone over last gen.
3.Good bass response and loud.
---
10. Amazon echo dot ( 3rd gen)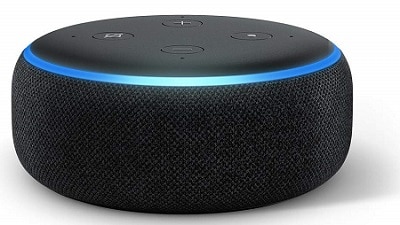 The echo dot provides the same Alexa capabilities as all other echo devices but at a significantly lower price. If you don't need a powerful speaker in a room and just want to get the job done then this echo dot is a solid option. Despite its size the echo dot sounds really good and definitely better than the other cheaper options available.
The echo dot trades in all plastic sides of its predecessors for a cloth covered finish with softer, more rounded edges which makes it fit right into your home.
Also Read : 10 Best LED TV in India (Smart / Non Smart)
At an inexpensive price the 3rd gen Echo dot is the most affordable way to get Alexa into your home.
Notable features
1. Loud for its size.
2. Significantly improved audio quality.
3. Best affordable smart speaker powered by Alexa.
---
11. Mi Smart Speaker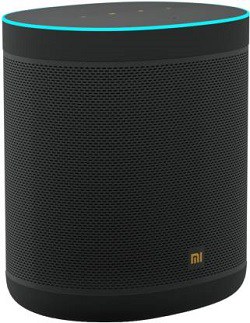 Lots of good smart speakers are priced above the 5000 rupee price point which makes them difficult to recommend to someone who wants good quality audio with some smart features baked in at an affordable price. This is where Xiaomi comes in which aims to deliver good audio experience without sacrificing smart features. It is good looking and well-built with a minimalistic look. The smart speaker uses Google assistant for its smart functionality.
In terms of audio output, this speaker provides performance similar to that of larger smart speakers all while priced lower than them. The sound is loud enough and the bass is rich.
Also Read : 10 Best Bluetooth Tower Speakers
Hence with decent loud sound, stable and reliable connectivity and capable google assistant integration the Mi smart speaker is easily the best smart speaker you can buy for this price.
Notable features
1. Affordable and reliable even for the low price.
2. User friendly and well built.
3. Relatively loud audio.
---
12. Google nest mini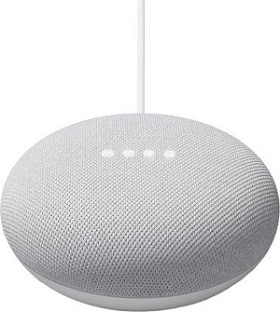 The nest mini is the updated version of Google mini from previous gen and directly competes with the Amazon echo dot. It's small, affordable and provides all the smart features that its bigger sibling does and that too at a lower price point. It has a top firing 40mm driver and also has Chromecast functionality built in which means you can cast music or a video straight from a smart tv.
Music from the speaker is very middling. It has good clarity in mid-range that's perfect for speech reproduction but it's not very musical, especially in the high or bass ranges.
Also Read : Best Soundbars in India
At the low price of this model, it is a wonderful way to get yourself started with Google assistant and integrate into the google ecosystem.
Notable features
1. It is wall mountable.
2. Much improved voice recognition
3. Affordable.
---
Concluding thoughts
There are other various brands that manufacture smart speakers but every one of them have a major flaw which makes them difficult to recommend. The above list covers everything from the top of the line hardware to the mid-range options and down to the budget ones as well. The above brands are well known in the Audio department which makes them easy to recommend.
You may have to spend a little more but rest assured that you will be getting a top-quality Smart speaker which you can easily rely on for a long time and their Smart and quality of life features make them stand out in the crowd. We hope this article helps you in deciding the best Smart speaker in the market according to your budget.
Written By Rahul Singh : Twitter
Also Read:

11 Best Studio Monitor Speakers in India

10 Best Party Speakers With Good Bass

Best 4.1 Channel Speakers in India