FROM A PC ENTHUSIAST'S PERSPECTIVE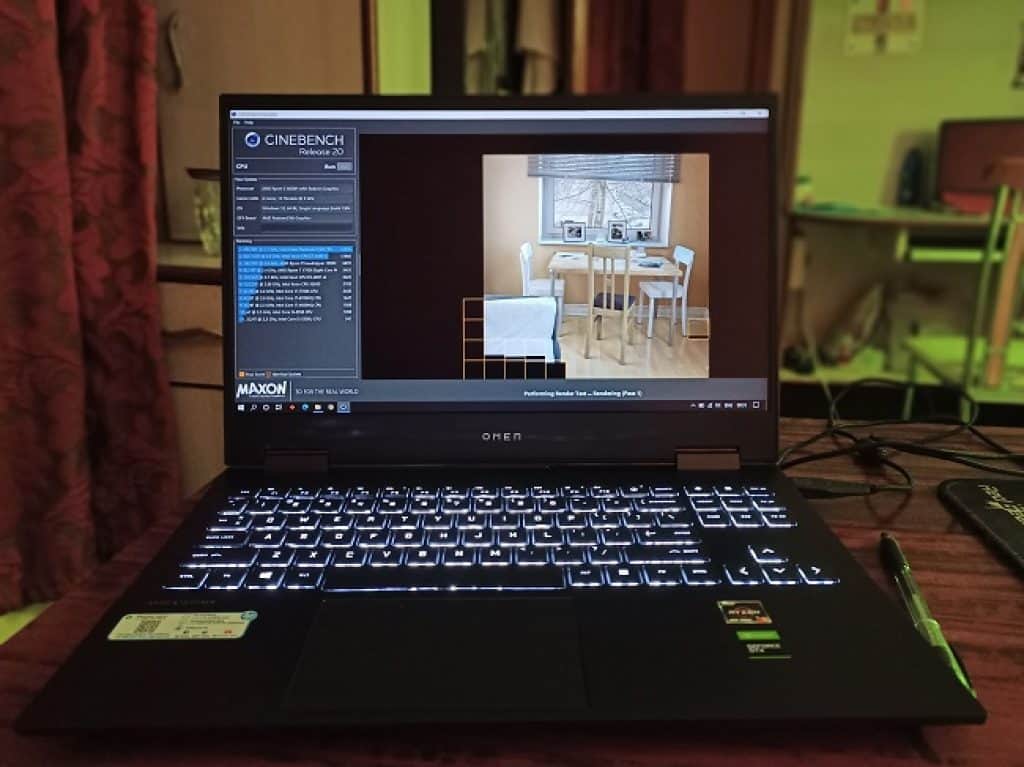 I recently bought a HP Omen 15 and have been using it for an entire week now. This model is not available offline yet and only available online. After my short but heavy use of this device here are some of my thoughts on this laptop and what new HP has bought into the table compared to its competition.
Specifications
CPU: AMD Ryzen 4600H (6 core 12 threads, @ 3ghz up to 4ghz)
GPU: GTX 1660Ti (6 Gb GDDR6)
RAM: 8 Gb 3200mhz DDR4
Storage: 500Gb m.2 NVME gen3 SSD
Screen: 15.6 inch 1080p IPS 60hz 45% NTSC
Battey: 70.9 Wh
Wifi: Wifi 6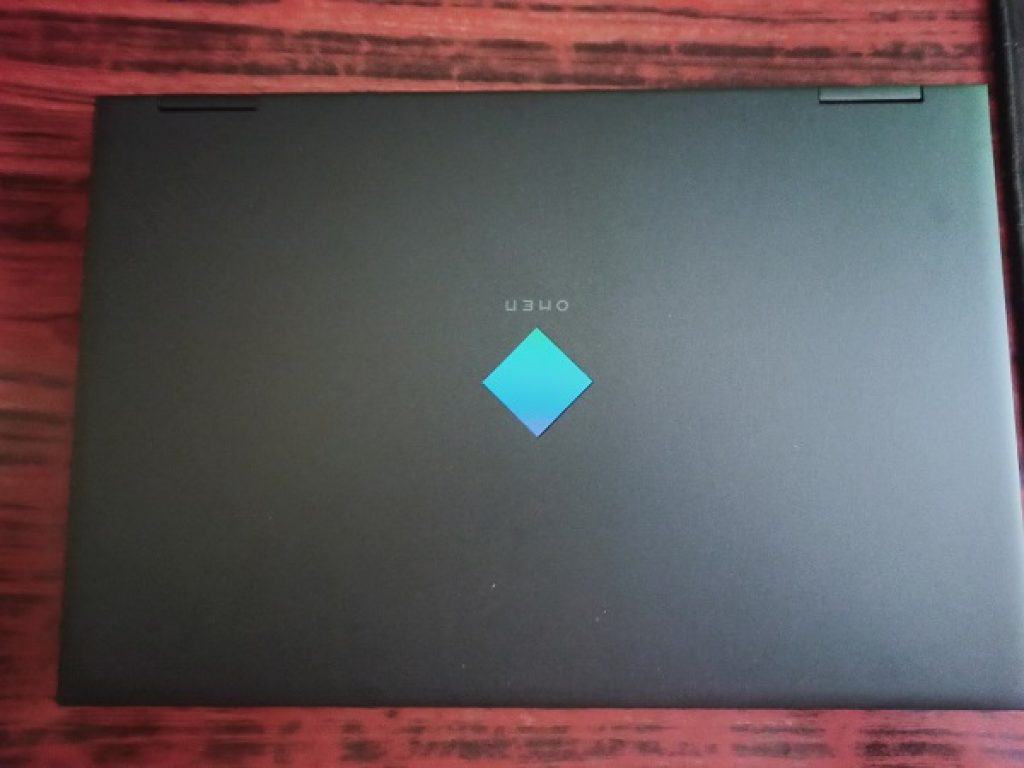 Build
The new Hp Omen 15 (2020) looks really sleek and professional. I am glad HP decided to redesign the Omen as the previous modes looked overly gamery. This one has only a simple blue logo at the front with subtle omen branding. This perfectly blends into and office setting.
The back of the screen and bottom panel are made of plastic. The keyboard deck is made of metal and the body feels really premium. The screen as some screen flex but it didn't concern me at all. Some people have complained about the gap between the keyboard deck and the screen while closed but I don't think that will be a problem for me, specially if you are careful with the device. The screen rotated 180 degrees but it is a little soft for my liking and may move when using on the lap.
The port selection is great, it has 3 usb 3.1 type A, 1 ethernet port, 1 HDMI, 1 mini displayPort, 1 usb type c which supports displayPort but not thunderbolt, 1 headphone jack and 1 SD card slot.
Also Read : Best Gaming Laptops Under Rs 50,000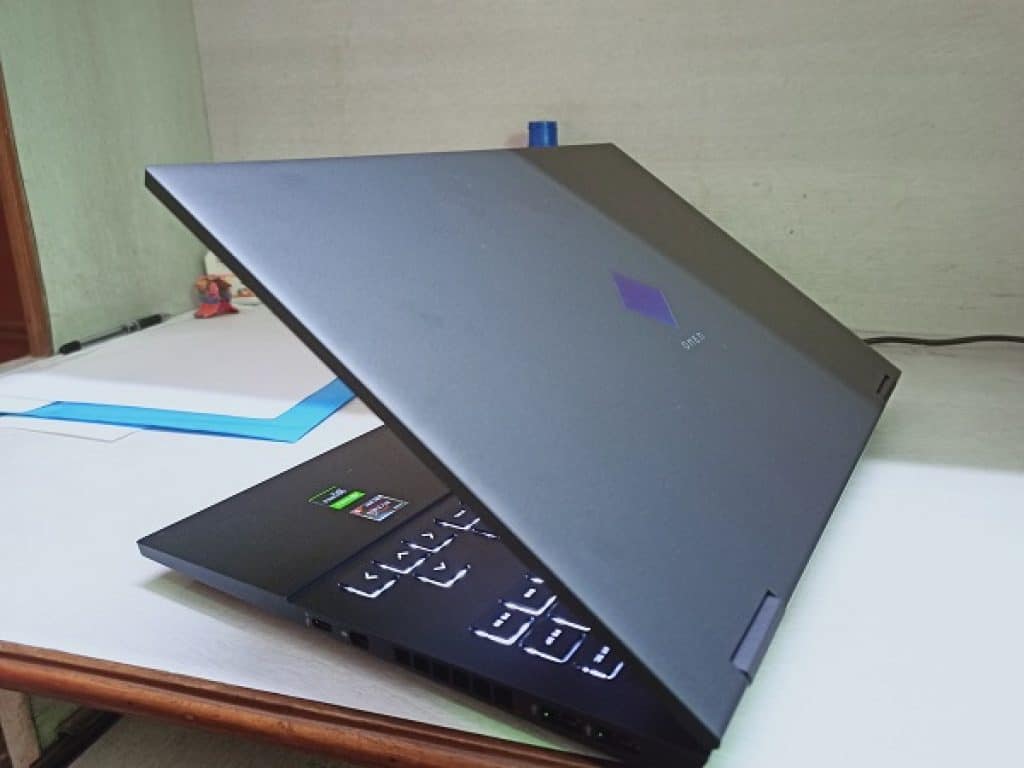 Performance
Performance is one of the most important part of any Gaming laptop. Here it is no different. And I am happy to report that this one is a no slouch. The Ryzen 5 4600H is mind bendingly fast for this price segment. It's easily beats the much more expensive intel i7 variant found in most gaming laptops with ease. It is a multithreaded and productivity beast and mostly at par with its intel counterpart in most games.
The GTX 1660Ti is no slouch either. At this price range this laptop is one of the few laptops to offer the powerful gtx 1660ti with 6Gb of fast GDDR6 memory. The other laptops at the price range with this kind of gaming performance has cut more corners compared to this one.
One of the biggest drawbacks according to me would be its 8Gb of RAM. Although its is fast 3200mhz RAM which surely gives better gaming performance to other slower RAM but the 8Gb can be a bottleneck for some games. Anyone looking to do productivity work in this laptop should surely upgrade it to 16 Gb. And luckily there is a free RAM slot for user upgradable RAM which doesn't voids the warranty if the user opens it up and upgrades the RAM themselves.And also going from single channel to dual channel has a huge performance boost in ryzen. Officially it supports upto 16Gb but many users have successfully installed upto 32Gb. One thing you have to be carefully about if you upgrade is the RAM speed if you want the most performance. Any 3200mhz RAM won't work its has to natively support 3200mhz frequency and not as an overclock and the max RAM voltage must be not more than 1.2 volts, as Ryzen 4000 doesn't support RAM overclocking and voltages of more than 1.2 volts.
Also Read : Gaming Laptop Buying Guide: How To Choose the Right Laptop?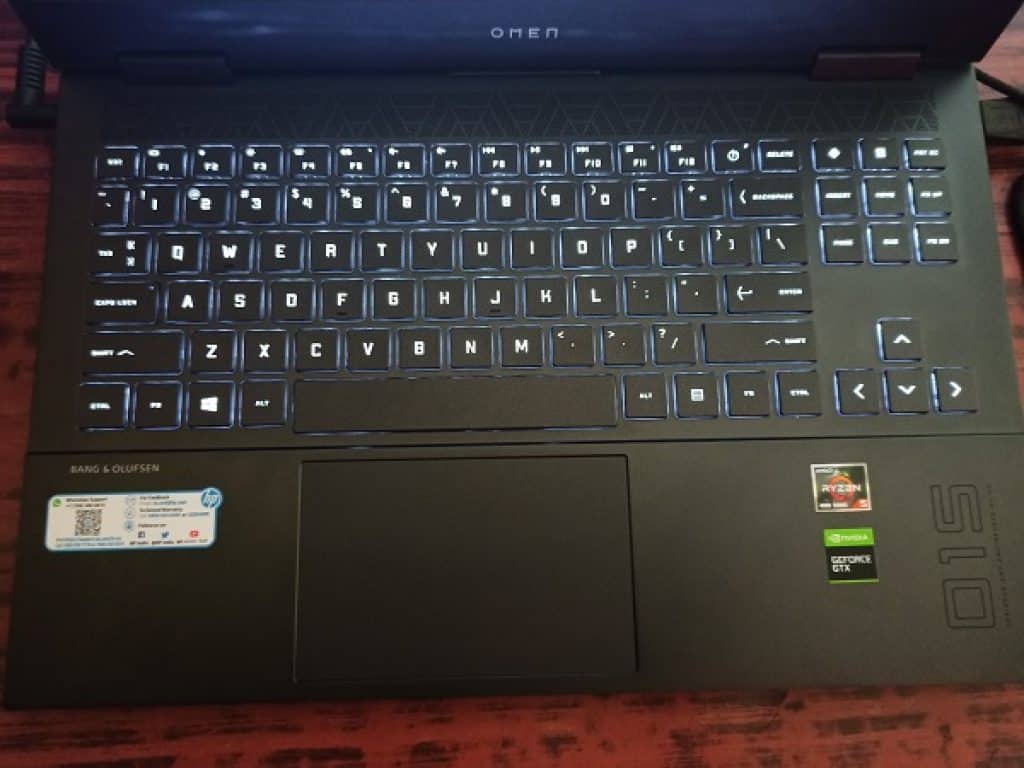 Gaming Performance
Lets get into the part everyone wants to know, CAN IT RUN CRYSIS?? Haha. On a serious note lets looks at its performance in gaming. Till now I have tested a few games, here are the average fps I got on each of them.
Horizon Zero Dawn- 51fps on high settings.
Shadow of the Tomb Raider- 85fps on high settings
Control- 50fps on high and 68fps on medium
Battlefield V – 84fps on high
Apex Legends- 104fps with everything on max
Assassin's Creed Odyssey- 65fps on high
As you can see the laptop has no problem handling AAA titles at 60fps.
BenchMarks
Here are some of the benchmarks scores I tried.
CineBench R20- 3398
Unigine Superposition- 7951
Crystal Disk Mark- 3590 MB/s Read and 2971 MB/s Write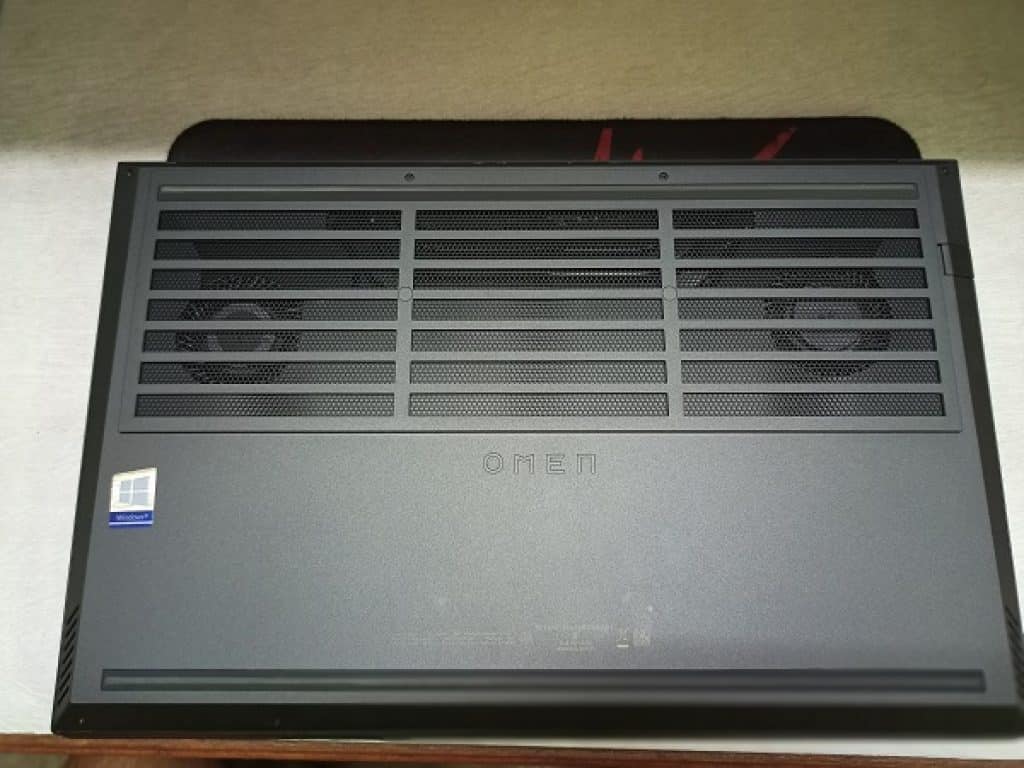 Temperatures
Great specs are nothing with a decent cooling system. And I am happy to report that the new redesigned cooling system HP has implemented on Omen 15 is absolutely brilliant. It as one exhaust event at the right side and the entire back is exhaust. There has Large perforations at the bottom for intake of cool air(unlike the poor design of Asus Tuf A15 with blocked air intakes) and the top of the keyboard also has intake for air. It contains 2 fans at either side which can kick out a lot of air. It get quite loud at max fan but usually in normal use I found it quite.
After gaming for more than 2 hours the max CPU and GPU temperatures I saw was 86 and 78 respectively. And the average wa around 80 an 75 on the CPU and GPU, that too with an ambient temperature of 32 degrees. This is crazy good, specially compared to the reputation Omen had in its previous versions. These temperatures allow you to game for long hours without worrying about thermal throttling. Another good thing I found was the keyboard deck was fairly cool during gaming so that a plus.
Also Read : 10 Best Gaming Headphones Under Rs 2000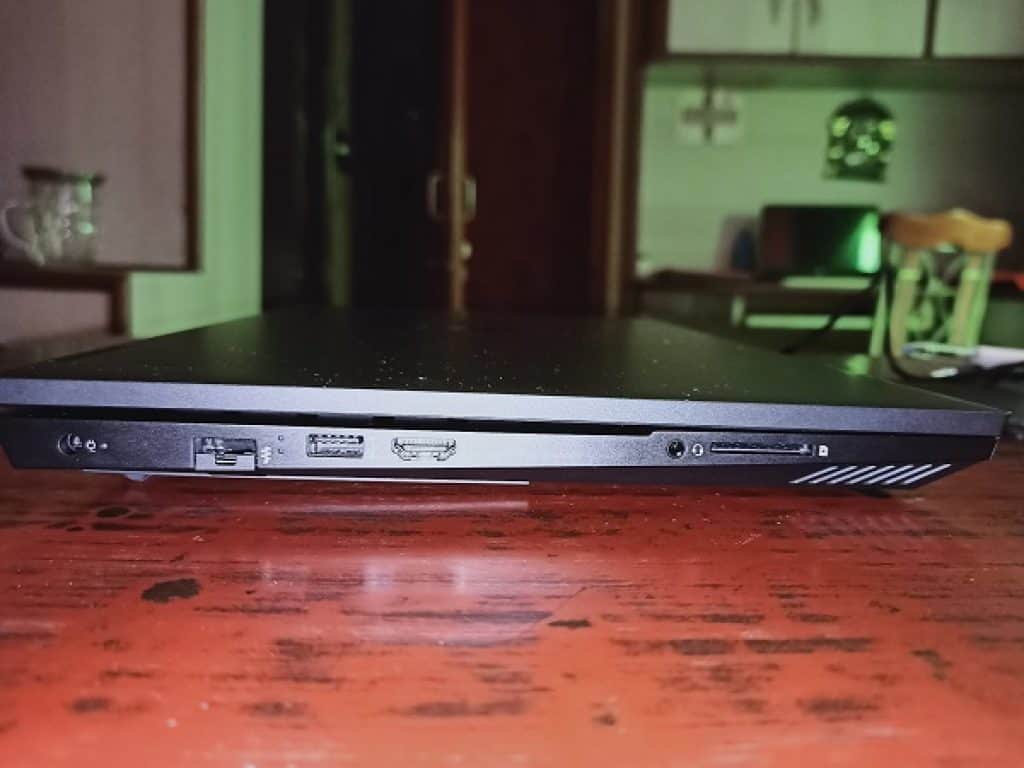 Storage
The laptop comes with a fast gen3 m.2 NVME SSD with a capacity of 500Gb. It can be a little low for most people, specially if you want to play multiple games at once. There is a spare m.2 slot for upgradability but unfortunately no 2.5 inch slot available for HDD or sata SSD. This can be a nuisance for some people has most m.2 NVME SSD can be expensive. The speed I got are really go and upthere with the best gen3 ssd. I got about 2500 mb/s read and 2100 mb/s writes which is really good. Mine came with a one from samsung but your experience may vary but all of them should be of comparable performance.
Also Read : Best Gaming Laptops in India
Screen
Probably the biggest drawback of this laptop. The screen is an IPS display with only 60hz and that too with a poor colour gamut of 45% NTSC at 1080p. This will be a problem for esports gamers who prefer a high refresh rate display and honestly a high refresh rate display is expected by people at this price range but it is understandable they had to cut corners somewhere. It is also not good for content creation due to poor colour gamut. Would recommend content creators to get an external display. At Least the viewing angles are good as it is IPS.
Also Read : Best Prebuilt Desktop Computers in India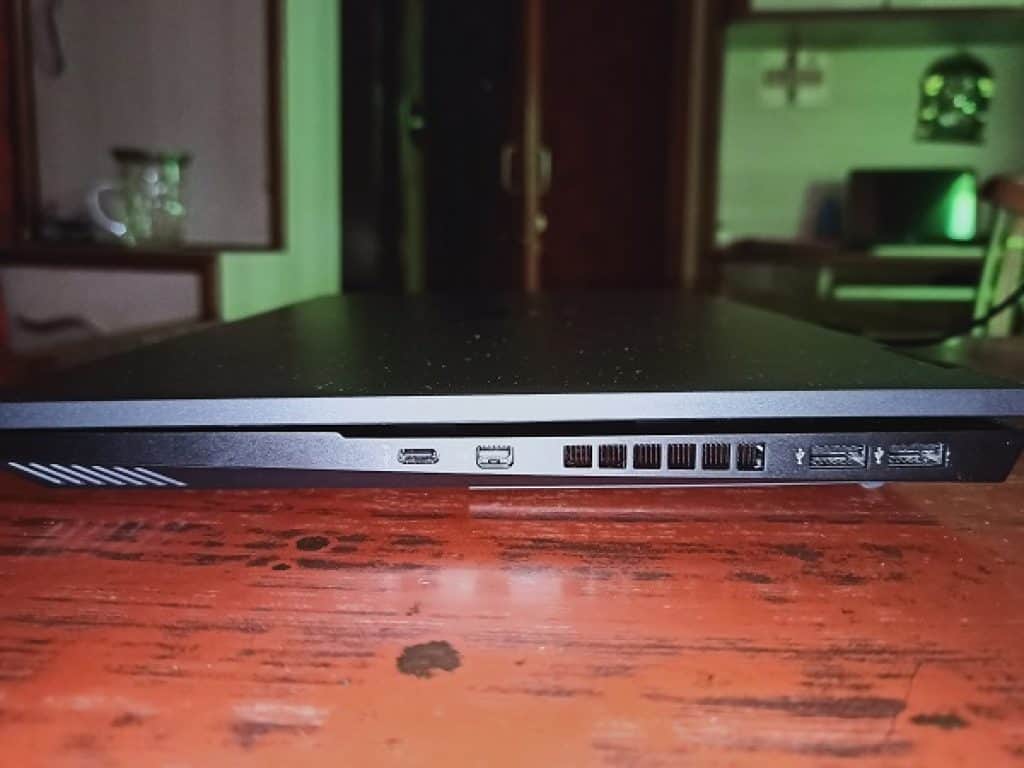 Battery Life
This one was really surprising. I knew the battery capacity was 70.9 Wh but wasn't expecting such good battery life from a gaming laptop. In normal use surfing the internet and watching youtube it last 6+ hours. This is really good for a gaming laptop. This is thanks to the Ryzen processor which is really power efficient due to its 7nm process node compared to its Intel rival. And for gaming on battery, I haven't tried it and would not recommend gaming on battery power any ways.
Keyboard and Trackpad
The keyboard has white backlight which looks classy compared to RGB rainbow effect(at least according to me). It has no num pad which means the keys are well spaced out and has dedicated arrow keys with a proper layout. Typing feels good and the keys feel firm to press but that because I am used to a much lighter key of my old laptop. The trackpad it a delight to use and really like it that its large and has no dedicated switched which makes it good.
Also Read : Best All in One Desktops in India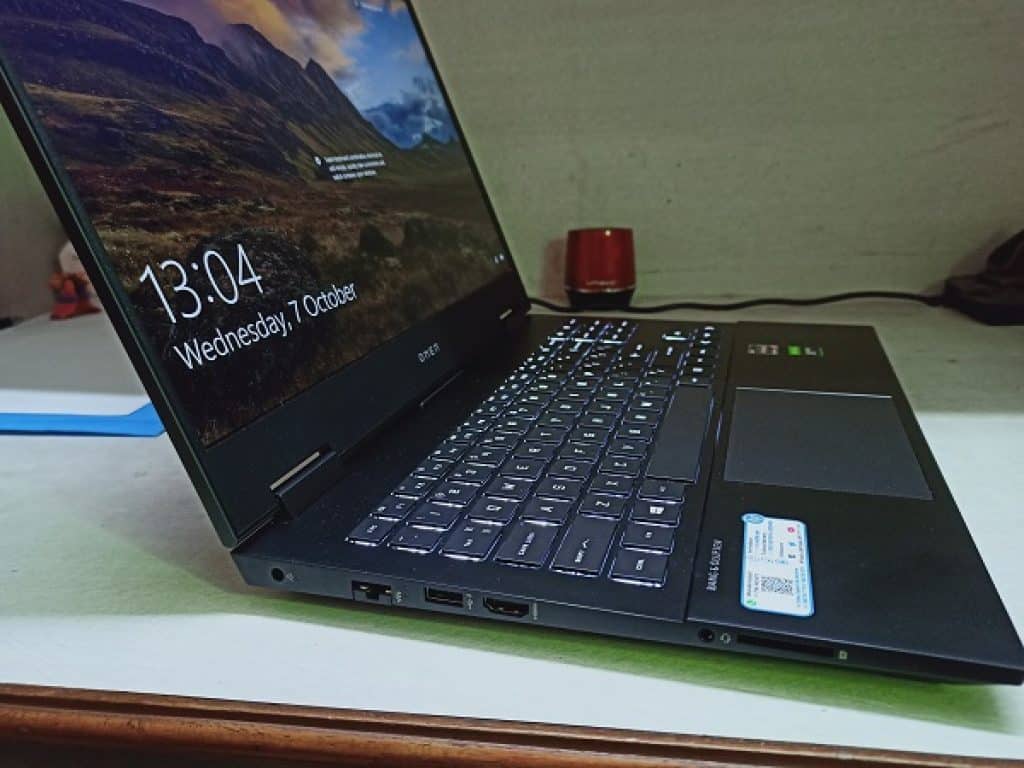 Conclusions
Pros-
Good build quality with metal
Great specs for the price( 4600H and 1660ti is a great combination)
Good battery life
Outstanding thermals
Wifi 6
Cons-
Soft screen hinge
Screen flex
60hz screen
(can't think of anything else)
HP has done a really good job in redesigning the new Omen 15 and the amount of engineering that has gone into this machine shows. The AMD Ryzen processor provides an exceptional experience for both gamers and productivity guys alike. At the current market this is a really good offering from HP.
Written by- Madhujya Hazarika
---
---
Also Read :
Best Gaming PC Build Assembly Under Rs 1,00,000 in India
10 Best Ultrawide Gaming Monitors
Best Gaming Monitors Under 20000 in India