This Avita Pura laptop comes in Ryzen 3 and Ryzen 5 variants. The Ryzen 3 3200u is a dual core while the Ryzen 5 3500u is a quad core processor. I have the ryzen 5 version with me right here and every other detail except the thermals and performance will be identical between the two.
This Avita Pura model goes 27k for the ryzen 5 variant on sales, which is an absolutely insane price for a laptop this powerful. We will be going over the usual build quality, Screen quality check-up, Keyboard, trackpad and speakers, and at the end the part which most of you reading this review are looking for, the performance and thermals (spoiler alert, they are NOT BAD).

Rs.

36,555

Rs. 42,333
1 new from Rs. 36,555
in stock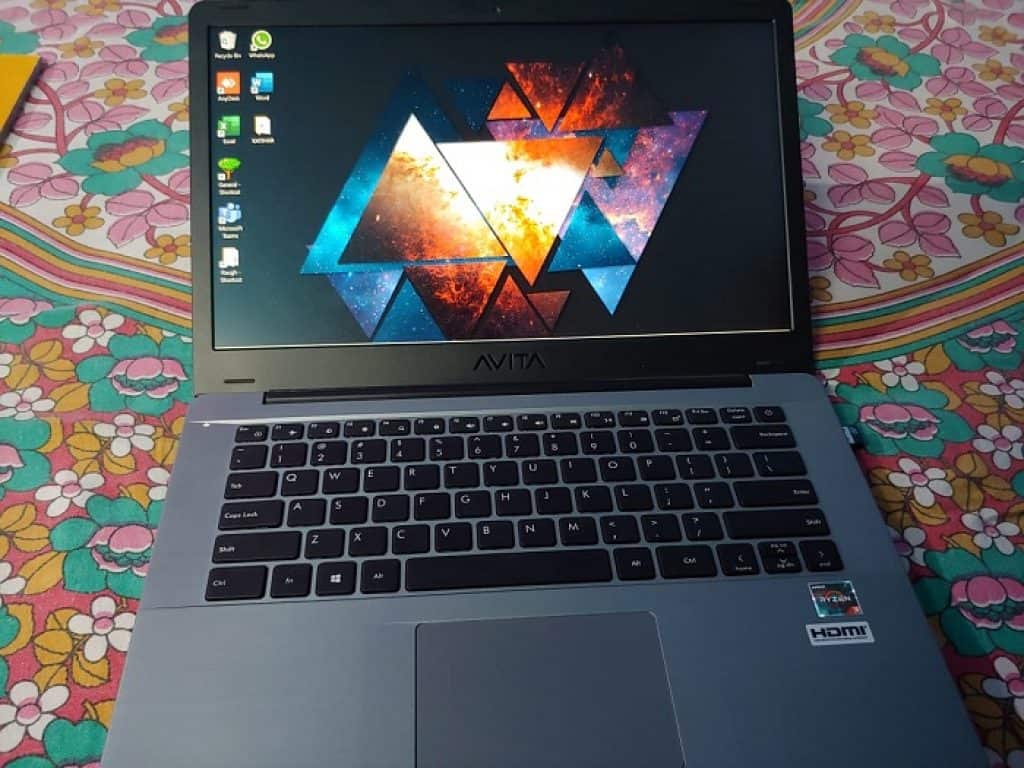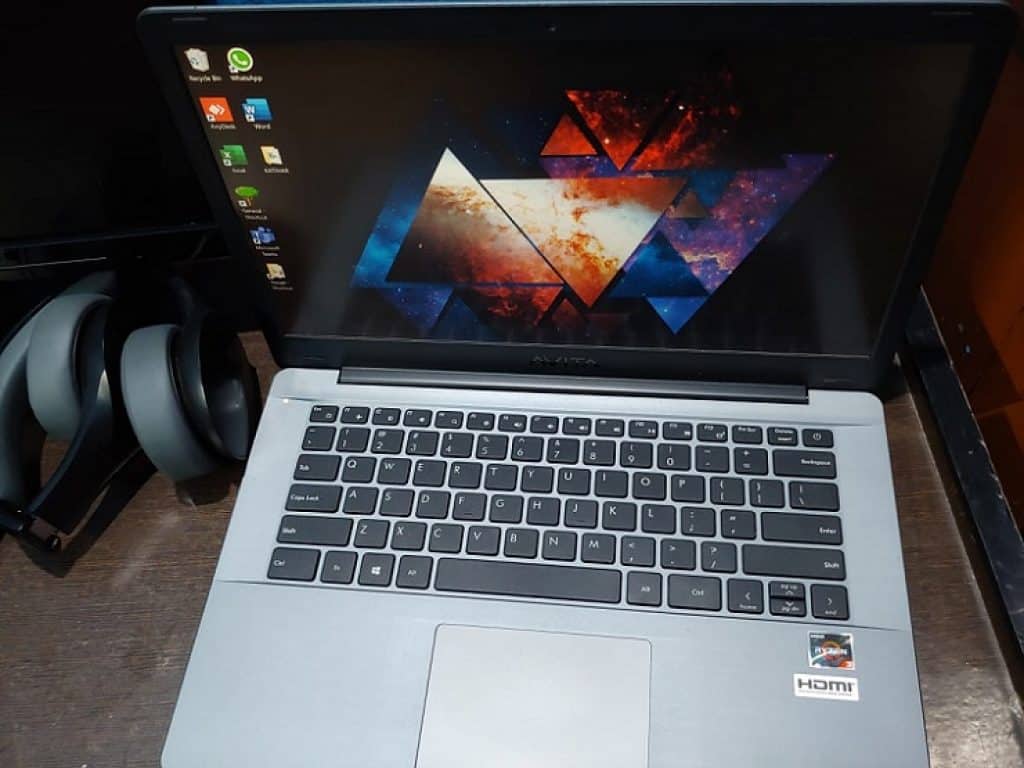 Build quality
Complete plastic, as you'd expect for the price. It does have a fake metal finish design though. The keyboard flex is minimal, the screen is not bendy but it does wobble when you touch it (this is not a touchscreen so I don't consider it to be a problem). There is absolutely nothing about this laptop that is not par-for-the-course for the 30 to 40k price range laptop. 
Also Read : Best Laptops Under Rs 30,000 in India
But in case you are not familiar with what to expect from a laptop in this price range, you can expect it to last for about 4 to 5 years, after which the windows installation will become very bloated and it will require an OS reinstallation. it will be covered with scratches on the lid after 1 year. The keyboard arm rest will feel very plasticky and won't give you the premium cold metal feel. It will have terrible battery life after 6 months. But after about a month of use you will get used to stuff like the hinge tension, the keyboard travel and all the other particulars of this laptop.
The good thing about it is that it comes in many colours so you can pick the one you like. Although I recommend sticking with the silver because other colours will show scratches more easily. Another good thing is that this laptop is super light-weight. I don't remember what's its exact weight in KG but I play around with all sorts of laptops all the time and this one has excellent weight distribution, if feels like a manageable laptop when you're carrying it around. (I checked and the laptop is 1.3kg which is pretty light).
Also Read : Best HP Laptops In India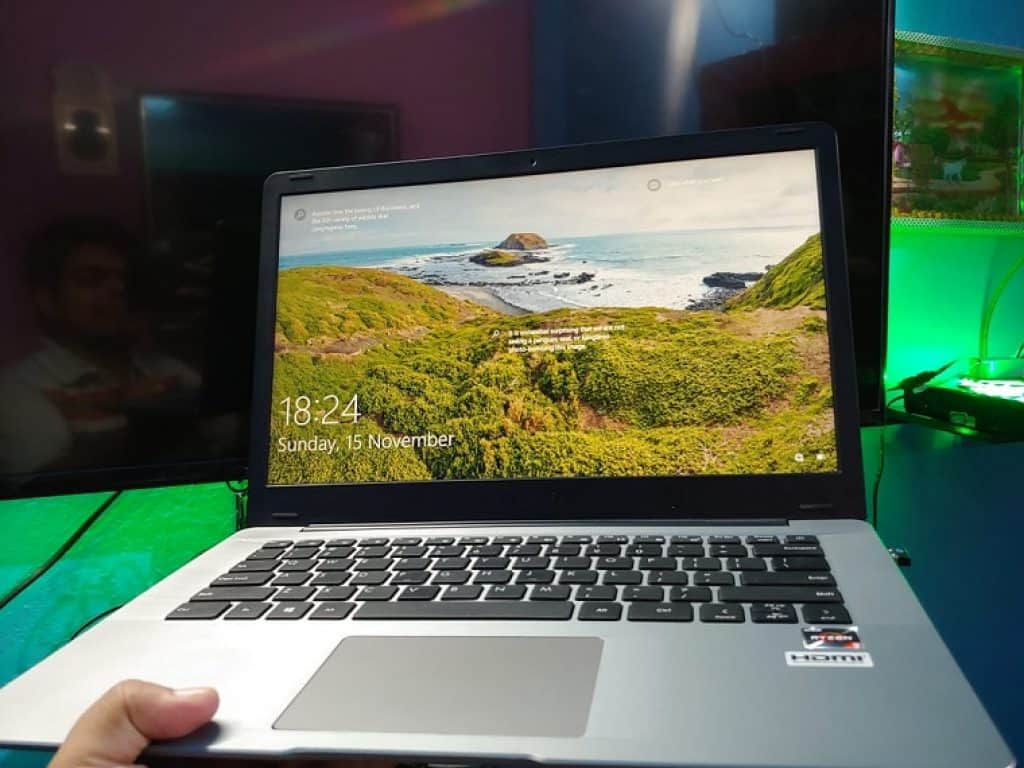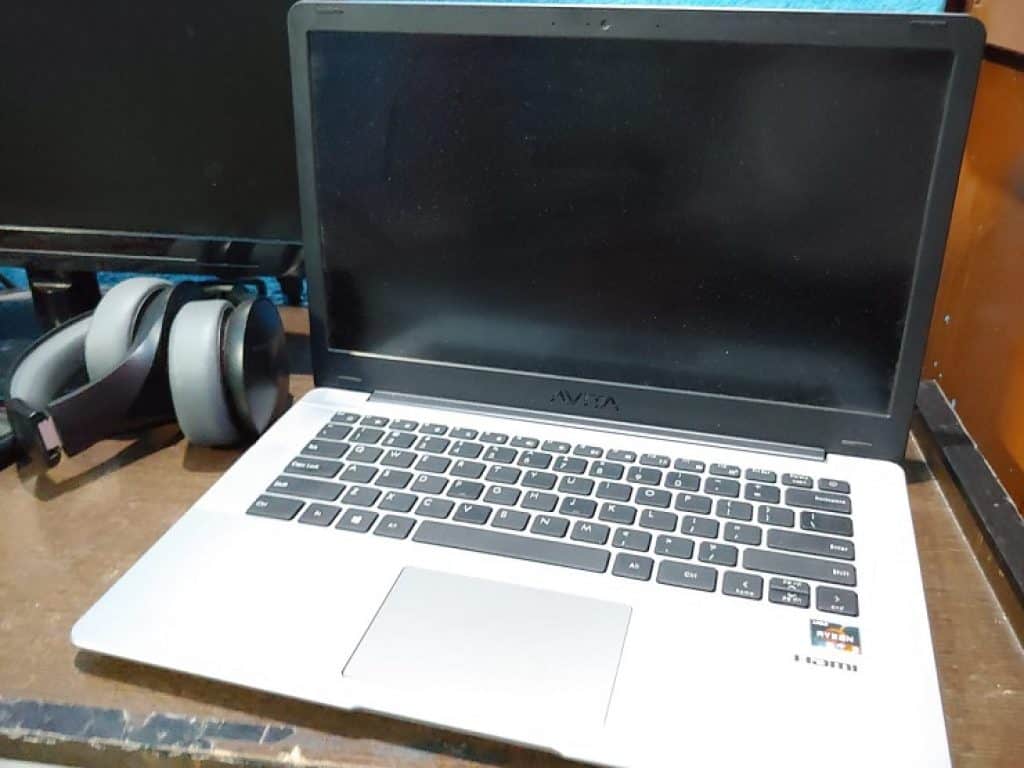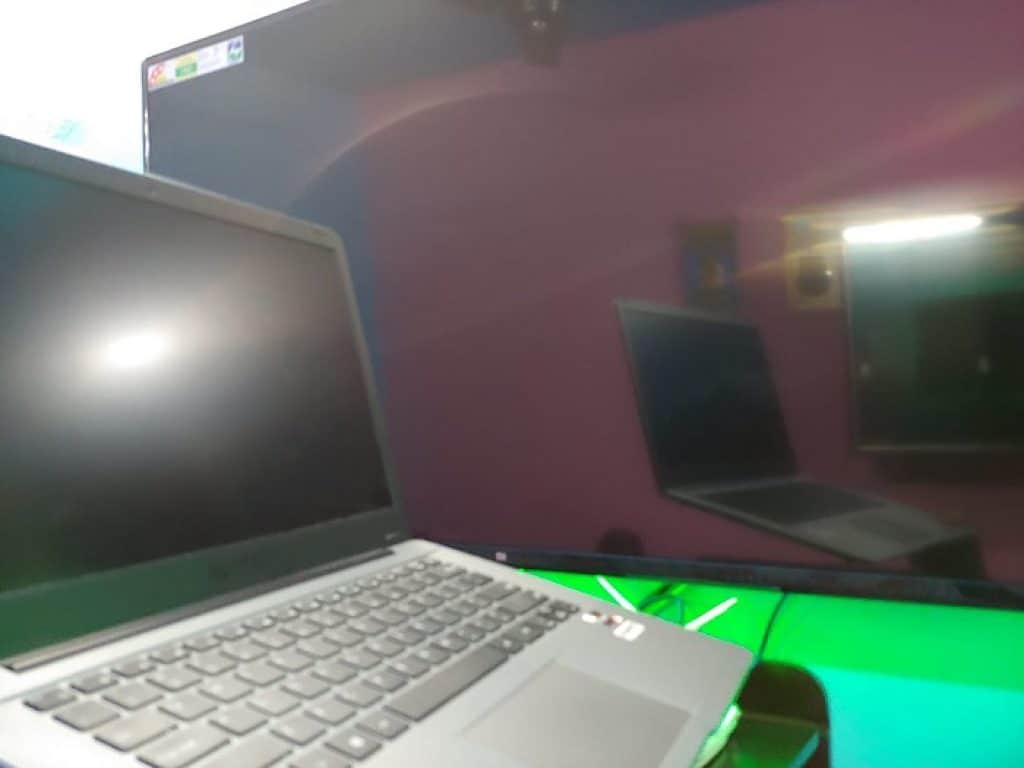 Screen quality
It's your regular 14inch Full HD low colour gamut TFT display with okay viewing angles. Looks bad, but well, at least it's full HD so you get all the resolution that you need.
It's bad but it's good for the price. The previous sentence is going to be a recurring theme in this review.
The backlight bleed is fine. The black levels are bad, they look a lot more "grey" than black. Typical for a TFT display. It looks like the all too common 45% NTSC screen. Avita has not stated the colour gamut of the display but trust me, I know it's the 45% NTSC screen that's pretty popular in the 30 to 40k price range, I have seen many and this one looks equally bad.
The plastic bezels around the screen are pretty thick, which is pretty bad considering the much cheaper Avita Essentials has super thin Bezels at only 18k INR. All in all, this is a fine screen. I expected better viewing angles but avita has cut some corners here.
Also Read : ASUS TUF A15 VS ASUS ROG ZEPHYRUS G14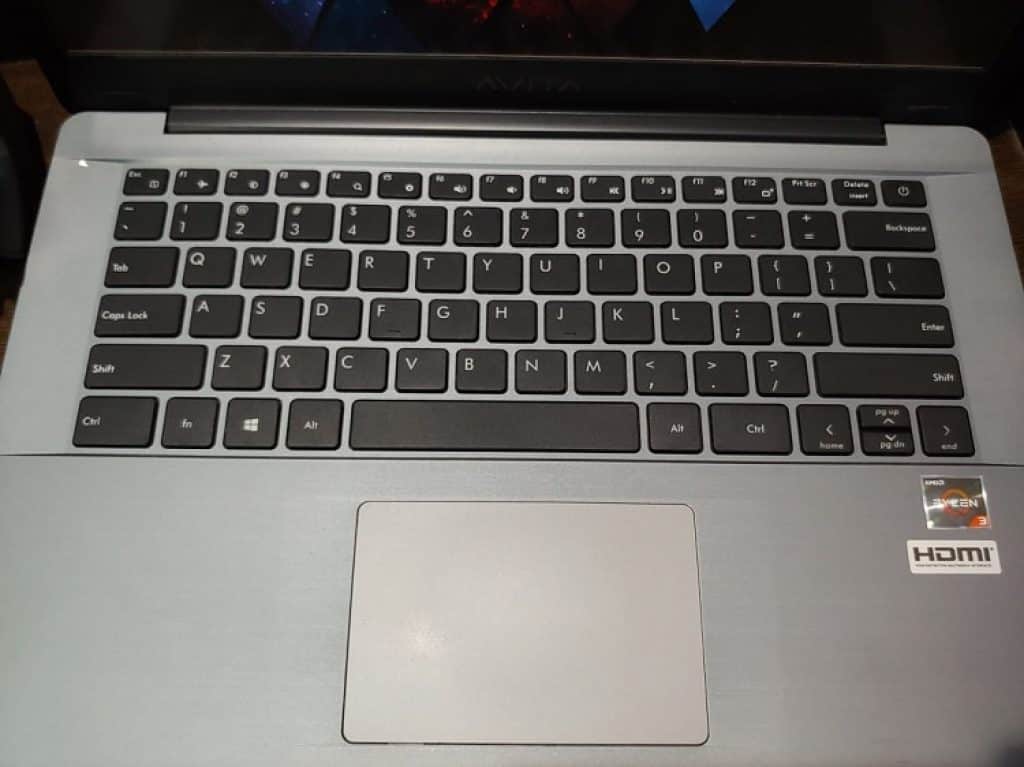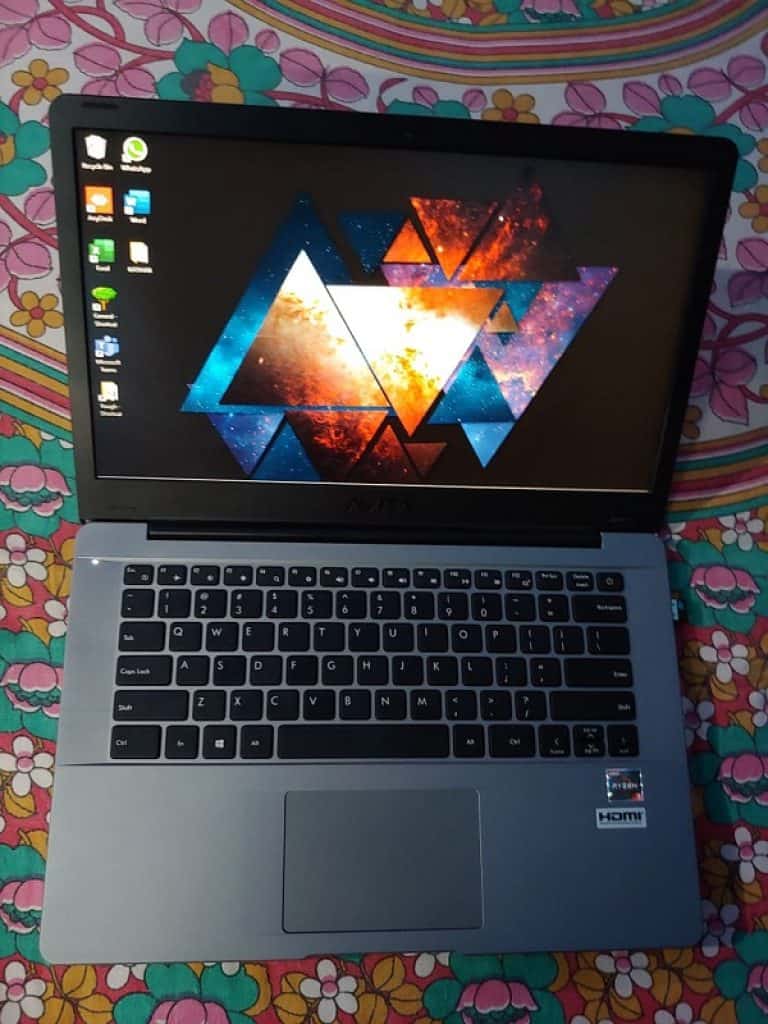 Keyboard, trackpad and speakers
It's the chicklet style keyboard with decent travel but the key stabilisation is somewhat bad. You can notice this when you press the space bar and you can see the 'M' key wobble. This might be an issue with just my unit but it's not a big deal. The keyboard on this laptop isn't as good as the thinkpad E14 which is the best in the segment. Regardless, unless you are expecting a super comfortable to type keyboard, you won't be disappointed.
The trackpad skips around a bit, which is weird. I would recommend going into the setting(win+i) and then devices then touchpad, set the tap sensitivity to medium. anything higher and the palm rejection doesn't seem to work very well. The trackpad is pretty standard in size, the edges of the trackpad work fine and the buttons are tactile but a bit wobbly.
Speakers are trash, don't get too loud and have bad sound quality. Make sure you have earphones or speakers with you. These will be good enough to watch movies in an empty silent room with no ceiling fan running. Nothing more. This is true for many laptops in the price range.
Also Read :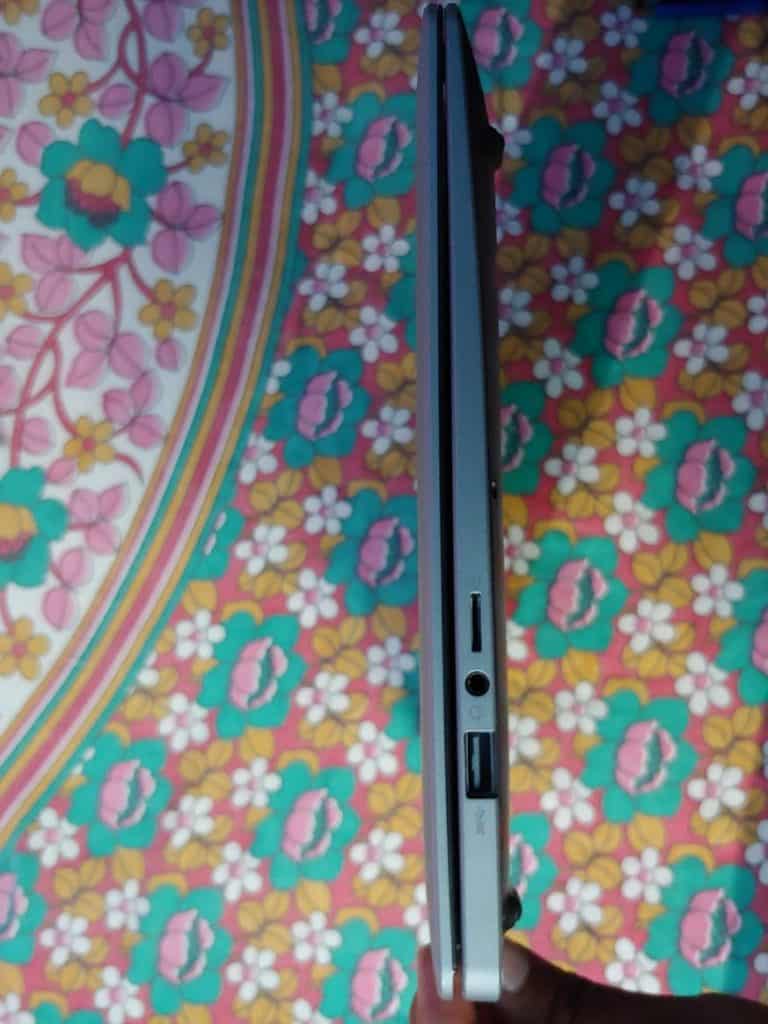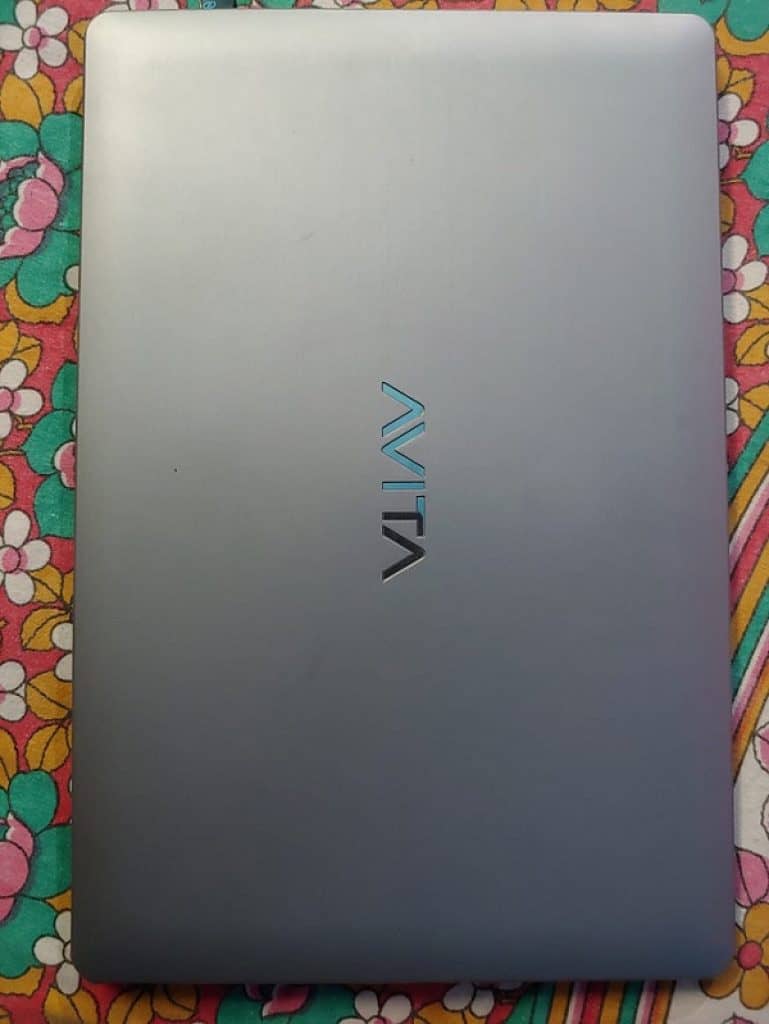 Port and Upgradability
Why the heck does it have a "micro HDMI" port, who uses that! That is sooo stupid. It can definitely fit a full-sized port here!
Apart from this and the charging port It's got 2 usb 2 type A ports, 1 type C, micro Sd card slot and a headphone jack. Bad port selection overall. A laptop needs to have at least 3 Full sized USB A ports. Type C doesn't count. Anyways, it's got an upgradable ram but you won't need to upgrade it because it's already in dual channel, so to increase the capacity you will have to take the two 4gb sticks and place in two 8gb sticks. But what are you gonna do with the two 4gb sticks that you have in your hand now? So, it's better to avoid wastage and run with 8gb ram.
The SSD is upgradable so you can replace it with a larger ssd in the future if need be. Wifi card is also replaceable but the one here is fine so you won't need to replace it.
Also Read : Best Prebuilt Desktop Computers in India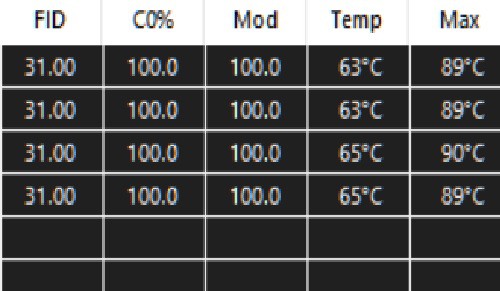 Performance
The Ryzen 3500u, what a beastly processor for the price. If you know what you are doing, you can play most games with acceptable frame rates and multi tasks properly without any slowdowns. It's a very powerful cpu for the price.
But does all that performance come at the cost of bad thermals? No, not really. It doesn't overheat any more than the next intel-based windows laptop. I would expect the Ryzen 3 version to be even better in terms of thermals.
The CPU temperature does go above 90 Degrees, but guess what? ALL other laptops with 4 core processors also go above 90 degrees. The issue here is the trust on the Ryzen platform. Every laptop in 2020 heats more than the laptops used to in 2015 or so. Most people upgrading to this laptop from their broken Sony Vaio or some other older laptop aren't aware of the fact that most laptop processors are designed to run at 100degrees under full load. And when they reach that temperature, they throttle themselves down. It is perfectly normal.

But since people don't know that, they blame Ryzen for it. In case you are not comfortable with that, you can always right click on the battery icon. Go to windows power plan, advanced settings, and set max processor state to 99% or 70%.
The impact on performance will be minimal and the temps will improve drastically. If you are a little savvier then you can use the Ryzen controller to adjust the heat and performance according to your liking.
Now that I have explained to you that the thermals are not a problem on this laptop in particular, let me tell you just how much more powerful this CPU and it's igpu is in comparison to other i3 laptops or even i5 laptops in its price range.
You can play GTA 5 on 720p normal settings and 60fps on the Vega 8. While on the intel HD 620 you find in i3 and i5 laptops you can barely scrape by 30 fps. It's amazing. You can play most games on it if you are willing to turn the in-game resolution to 720p. The quad core CPU isn't a slouch either. I have been playing Ghostrunner on this laptop. I set the resolution scale to around 720p rendering resolution and then turn the quality setting to medium-ish. Make sure to find the anti-aliasing option in the game settings and turn it down to off or low. All this is possible because there are 2 sticks of ram in it which means its running in dual channel and the GPU is getting Faster VRAM. All of this combined will give you the best gaming experience possible for 30k.
I don't think that the Ryzen 3 version that comes with 4gb will have dual channel though so the gaming performance on it will be a lot weaker.
I assure you, even if you build a PC for 30k (assuming you are using all new parts), you still won't be able to get much better gaming performance on the PC than this laptop.
Also Read : Best Gaming Laptops Under Rs 70000 in India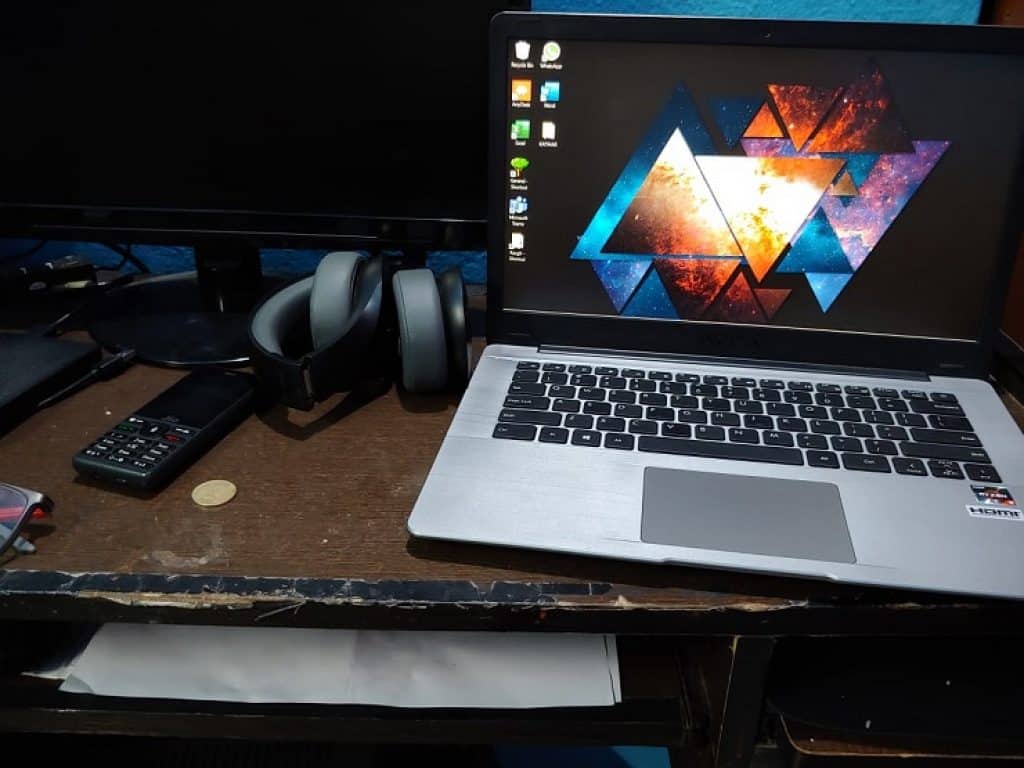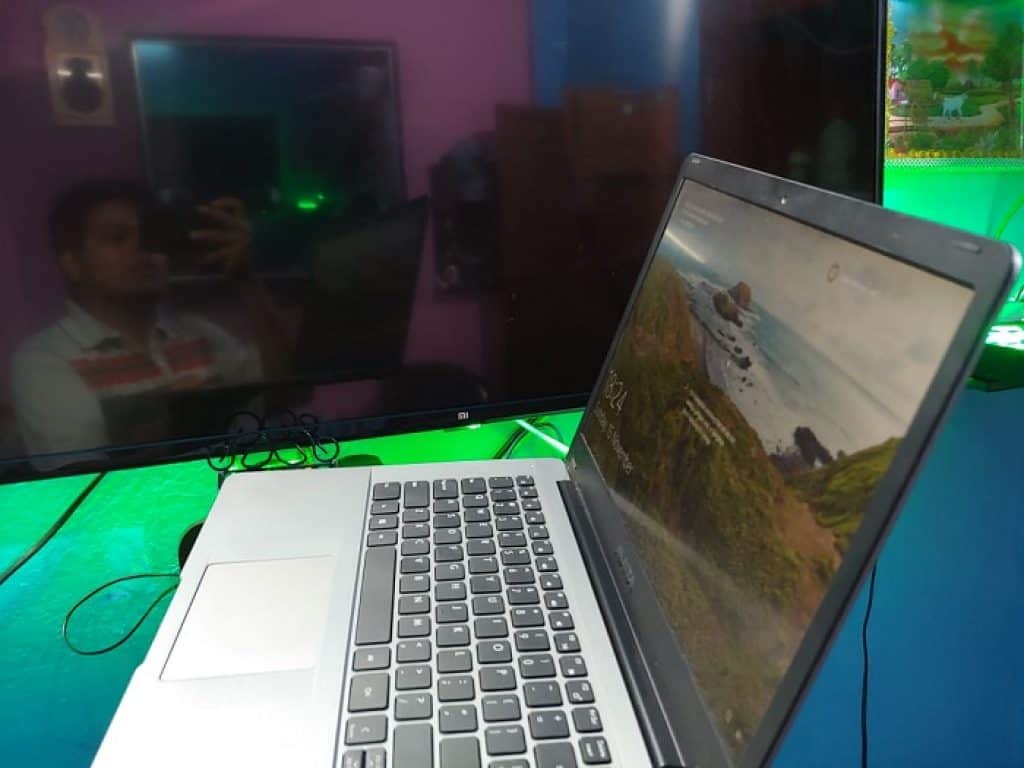 Battery life and Power consumption
It comes with a super small 36 whr battery and they claim this laptop has 10hour battery life. Lmaoo that's a complete lie this laptop has only 1.5 to 2hour battery life. Even if you are doing nothing, even if you put the screen brightness on the lowest and just keep the laptop somewhere with nothing running on it, the laptop will run out of battery in 3 to 4 hours.
The cpu consumes about 22 watts under full load if Boosting is not disabled. So, while gaming it will give you almost 1 hour of battery life when taking into account the battery size and the screen and speaker power consumption.
under normal use, the battery life isn't much better. Expect around 2 to 2 and a half hours at max. and all this is when the battery is new, after a year of wear expect half of this.
The fans are loud under full load and there is nothing you can do about that. You can use earphones to muffle out the fan noise. I tried every way possible to set a custom fan curve but it didn't work so I guess you will just have to learn to live with loud fan noise. The fan does stop completely at idle so that's nice.
Avita offers no performance control software centre type of thing. Although I doubt any sort of software optimization would have worked when the battery itself is so small. Which is something that's true for ALL laptops in this price range. Don't expect it to be usable on battery. After sometime it will be confined to the desk and be used as a desktop.
Also Read :
Comparison and Alternatives
No other laptop has a better processor than this at this price point, but asus did have a 3500u option for 33k. but it seems its been discontinued and now their cheapest 3500u laptop goes for 40k which is ridiculous. If you don't like the avita brand, you can go for the thinkpad E14 which is 5k more expensive and comes with an i3 that is half as powerful.
There is an HP 245 G7 that goes for 32k but it's a much heavier 1.8kg 14inch laptop with big bezels and worse build quality than the avita. The HP also has a Hard drive so its super slow. But if you are willing to replace the hard drive with an ssd then It's a decent option if you value the more reliable brand over the much better product.
Verdict
I think this is a great laptop for the price. The best in fact due to the amazing Ryzen processor. It has its shortcomings. Just like every laptop in this price range it has an unsatisfactory display, plastic build and horrible battery life. But it also has much better performance than its competition which is something that many people would value. It's also rather thin and good looking.
I do wish it had more USB A ports and didn't have the stupid Micro HDMI port and had a full sized one in its place.
Regardless, it gets my full recommendation and the title of the best laptop under 30k in my opinion.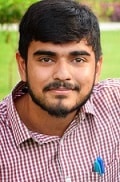 This Review is Written By – Aryan Tiwari
I'm a simple guy, interested in gadgets and stuff.

Rs.

36,555

Rs. 42,333
1 new from Rs. 36,555
in stock

---
Also Read :

Best i9 10th gen laptops in India

12 Best Ryzen 7 Laptops In India

Best Gaming Laptops Under Rs 50,000

Nvidia GTX 1660Ti Laptops in India