In a world where we are moving towards wireless connectivity, there should be no to little space for those cluttered and clumsy wires hanging all around.
It is 2019 already and all our devices including our audio products should be wireless. Bluetooth speakers are the only way forward as they provide a reliable connection over bluetooth and offer an unmatched sound quality.
If you are investing in a speaker, be it portable or otherwise, make sure to get a Bluetooth enabled one.
Also Check Out Our:
Even the biggies like Apple are moving towards wireless audio transmission with the removal of audio jack from their highest selling device, iPhone.
Many companies are now following suit and you must realise that it is about time to leave those 3.5mm wires back and go for newer Bluetooth enabled tech.
While you might have already started scratching your head for finding the best Bluetooth speaker for you, the solution your query is right here.
Also Read :

Best Bluetooth Speakers For Home
We have thoroughly checked for all the Bluetooth speakers currently available in the market for under ₹2,000 and handpicked the best of them all to create his list of 10 best Bluetooth speakers under ₹2,000 that you must invest in.
---
Best Bluetooth Speakers Under Rs 2000 in India
1. Philips BT50B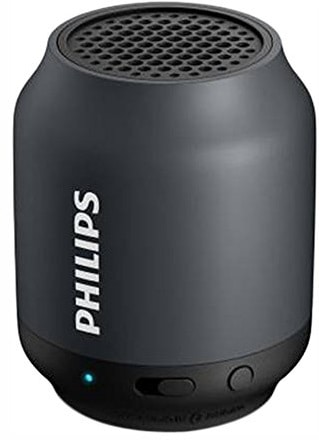 1) This little dude from Philips is just the best Bluetooth speaker to carry around wherever you without adding even the slightest of the bulk.
2) The Philips BT50B connects with your phone seamlessly and its anti-clipping function ensures loud and distortion free music even at high volumes.
10 Best Budget Wireless Soundbars in India
3) Not just black, the speaker is available in multiple colour combinations and you can choose the one that fits your style.
4) With its audio output of 2W, the speaker has a built-in rechargeable battery that can run for hours.
Buy Now From : Amazon
---
2. JBL Go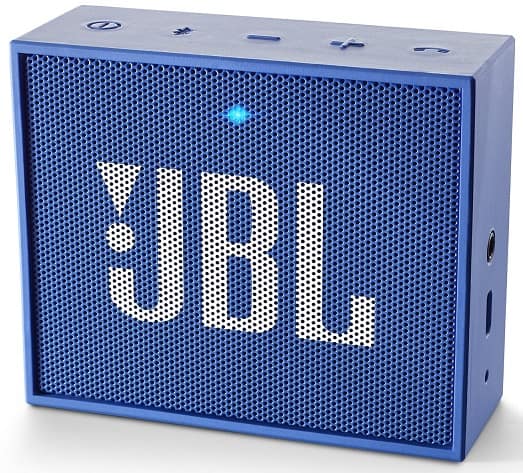 1) JBL is the pioneer in sound equipment tech and their budget offerings have the same level of craftsmanship as the premium ones.
2) This JBL Go Bluetooth speaker is just a square looking box with a big JBL logo on the speaker grill.
3) Many won't find it much attractive, but it's when you hear its sound and realise how powerful this tiny speaker can be.
4) Besides Bluetooth, the speaker can also be connected using the AUX cable, if you still haven't upgraded your tech since ages.
5) It is available in bright blue, red, orange colours along with the black one.
Buy Now From : Amazon
---
3. SoundBot SB571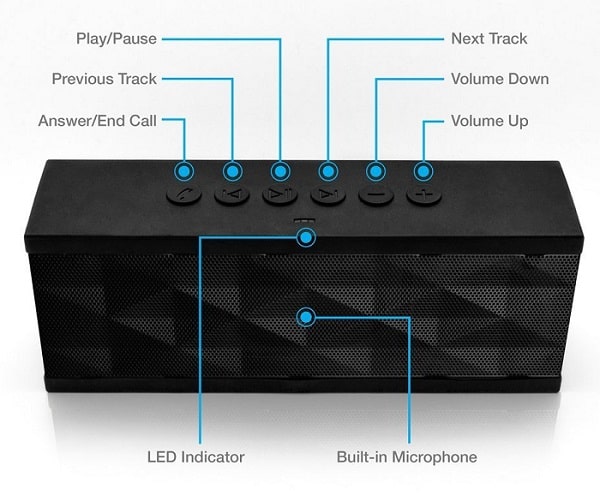 1) This Bluetooth speaker from SoundBot is upping the game in the budget segment with its fierce design language.
2) The speaker mesh has a unique angular design that adds to its appeal.
3) The company has added control buttons on the speaker itself and you don't need to reach for your phone to control the music or take a call.
4) Talking about the sound, it features dual channels with each producing an output of 6W, that is nowhere to be seen in this segment.
5) It also has a built-in mic to take calls from the speaker itself.
Buy Now From : Amazon
---
4 Philips BT64B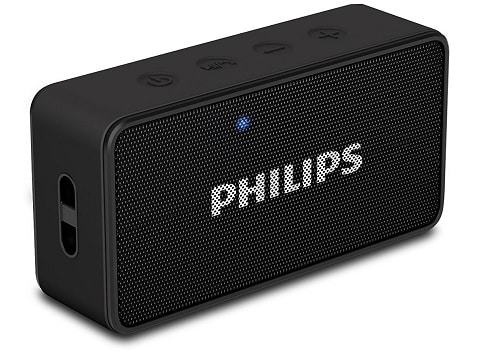 1) Philips BT64B seems to have taken inspiration from the JBL Go in terms of design, sans the super sharp corner.
2) This is the second Bluetooth speaker from the company in our list and you must have realised by now why the name is respected so much in India.
10 Best Bluetooth Speakers Under Rs. 1000
3) This is a simple looking speaker but the audio quality is what matters the most and the speaker excels in that department.
4) It offers an unmatched audio quality and is great for the music needs of a small gathering.
Buy Now From : Amazon
---
5. Zook Rocker M2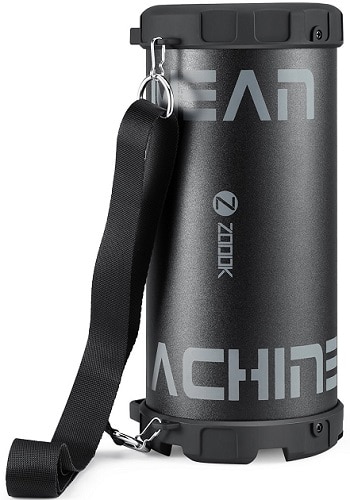 1) This is the Bluetooth speaker that you need if you want to turn every head when move past holding this Zook Rocker M2 speaker.
2) It looks rugged and has a cylindrical design for offering fuller sound output.
3) It comes with a stylish band for carrying it around easily.
4) For the input methods, the speaker has plenty of options to offer. It can play audio via Bluetooth, SD card, USB drive, AUX cable, and even FM Radio.
5) This is probably one of the best things out there with all the features and its audio output of 10W. It won't cost much either.
Buy Now From : Amazon
---
6. Logitech X50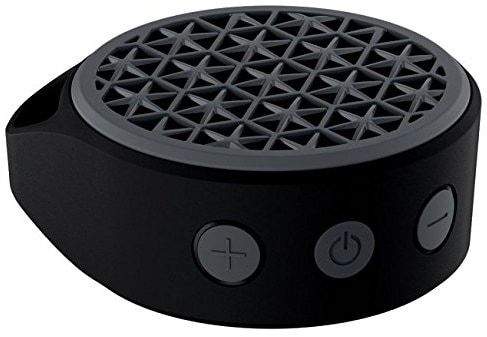 1) It was first launched a couple of years back and it has been our favourite mini speaker since then.
2) Logitech has done a fantastic job of making a Bluetooth speaker that sounds really good despite its compact size and also stands out of the crowd with its looks.
3) With its powerful battery, the speaker can run continuously for up to 5 hours, which again is amazing for a speaker of this size.
4) The handle placed above the speaker allows you to hang it on a hook, say when you are working in the kitchen.
5) The Bluetooth speaker from Logitech is available in multiple funky colour options.
Buy Now From : Amazon
---
7. AmazonBasics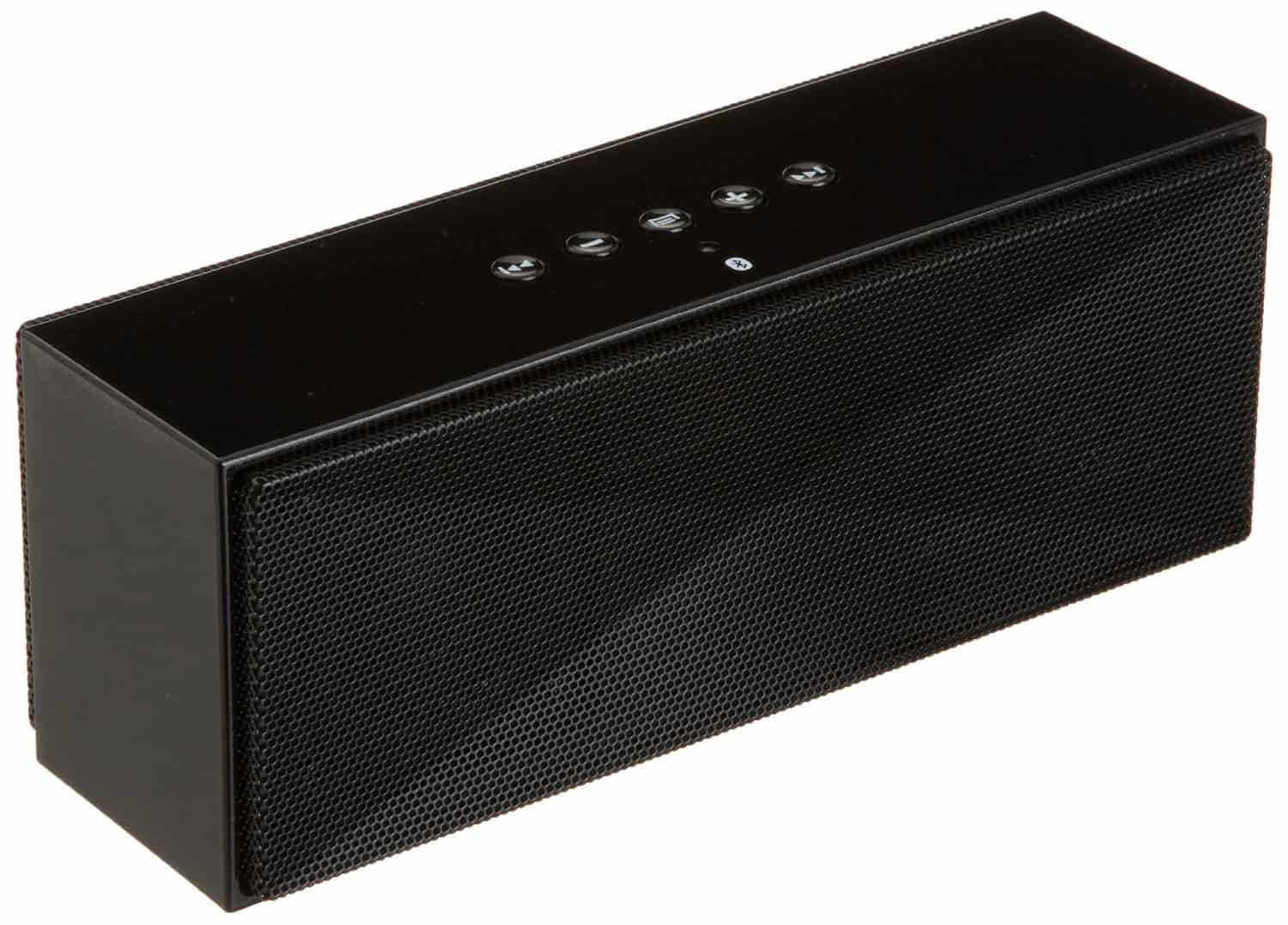 1) Amazon sells its own electronic and other accessories under the AmazonBasics brand and their products have always proven to be a high-quality alternative to the products from other brands.
2) The company also makes Bluetooth speakers which work the way they are meant to without any additional unnecessary features.
10 Best Home Theater System With Bass in India
3) The simple yet functional design is what Amazon is known for and they have nailed it once again.
4) Don't fall for its unadorned design, the sound quality is where this speaker excels.
5) The output of 3W is enough to fill a small room and the speaker also has a mic for taking calls.
Buy Now From : Amazon
---
8. Sony Xperia T2 Ultra Dual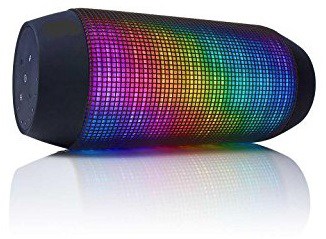 1) Party animals are going to love this one as the Captcha Pulse Series is the only Bluetooth speaker in this range to sport the flashing LED lights design.
2) The LED lights are spread around the speaker and they literally dance along with the song being played.
3) The speaker would definitely be the star of your party.
4) The speaker also offers a range of connectivity features and can play songs from microSD card, FM, AUX as well as Bluetooth.
5) The speaker offers a great bass and treble output for an amazing experience.
6) The company is offering doorstep replacement service in case something goes wrong.
Buy Now From : Amazon
---
9. Boat Stone 600 Waterproof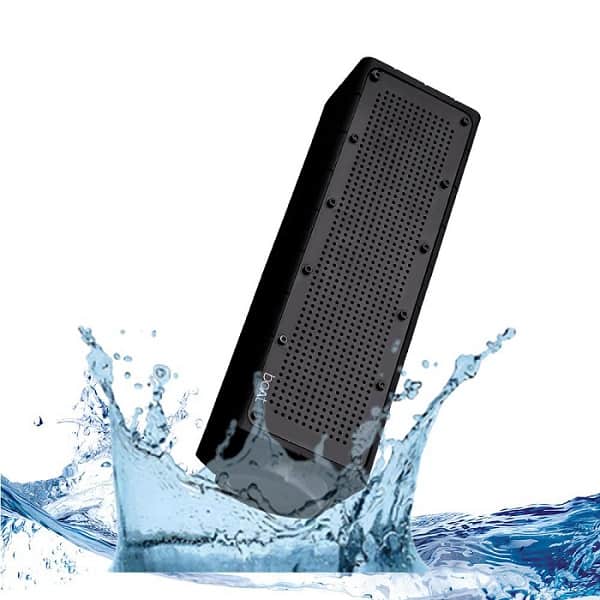 1) First off, the Bluetooth speaker from Boat comes equipped with two 40mm drivers which deliver rich bass and a brilliant sound quality.
2) The super rugged design of the speaker adds to the overall appeal with all those visible screws and metal plate.
3) The speaker uses Bluetooth 4.0 for wireless connectivity and can also take in an AUX cable.
4) Boat has packed in a dependable and rechargeable battery that can run the speaker throughout your party for up to 8 hours.
5) The best part about the speaker is that it is IPX6 rating making it completely water and dust resistant.
6) Love those poolside parties? This speaker will be perfect for all such situations.
Buy Now From : Amazon
---
10. Envent Livefree 530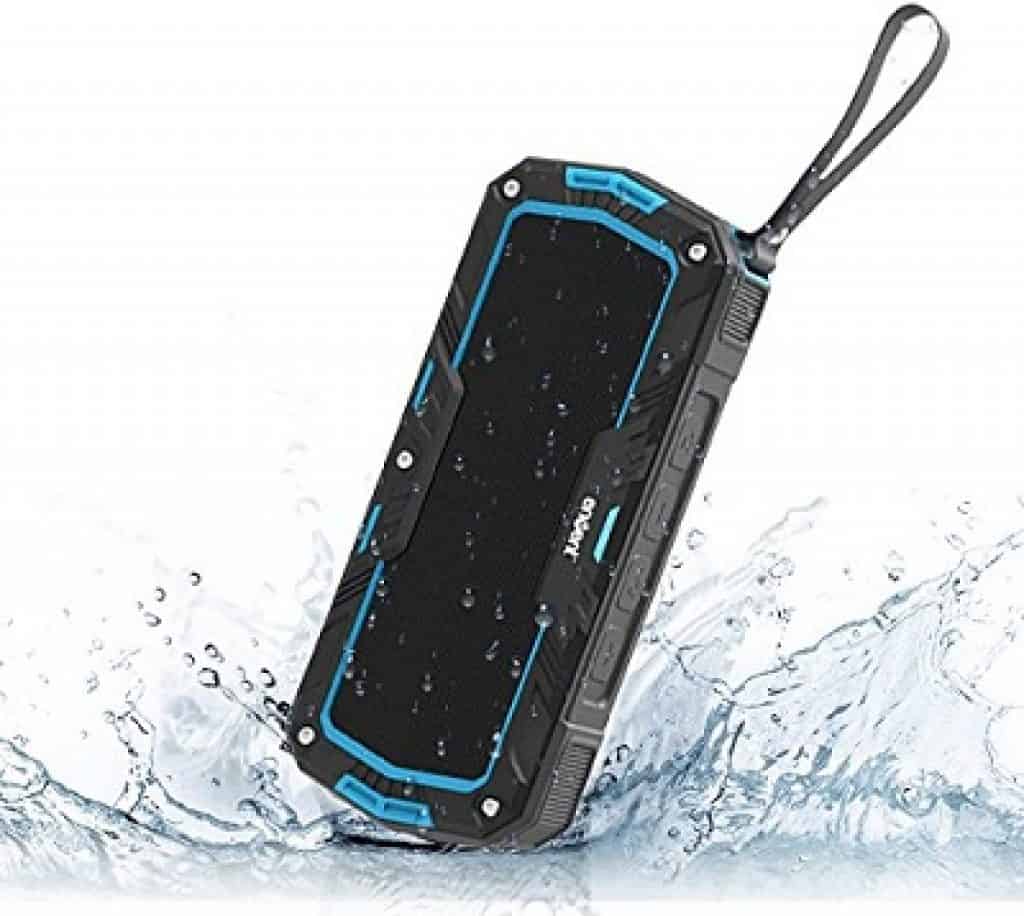 1) You must know that this Envent speaker is from nowhere a simple Bluetooth speaker, in fact, it is one of the most rugged ones in our list.
2) With all its ruggedness comes the durable features including the speaker being waterproof, dustproof and shockproof with its IPX6 rating.
3) Calling it durable isn't like any other speaker in the market, this speaker is capable of withstanding falls from up to 5 feet.
4) The sound output is of 10W with dual channels and can play music for up to 5 hours continuously.
Buy Now From : Amazon
---
More In Ear Headphones