Recently updated on June 4th, 2023 at 06:38 pm
With a budget of Rs. 8000, you will enter the premium segment of in-ear headphones, where a plethora of options awaits, offering the utmost in terms of features and quality. At this price point, you can expect superior build quality as a standard feature, coupled with exceptional acoustic performance that far surpasses basic earphones.
While the wired earphone market predominantly falls within the premium segment, there are also numerous wireless options available that excel in nearly all aspects. These wireless alternatives provide an equally fantastic audio experience and incorporate advanced features. One notable advancement is the adoption of Bluetooth 5.0, which offers lower latency for video consumption and an expanded connectivity range.
Now, let us delve into the comprehensive list of the best in-ear headphones under Rs. 8000, considering their exceptional attributes and performance.
1. Sennheiser Momentum Black and Red In-Ear Headphones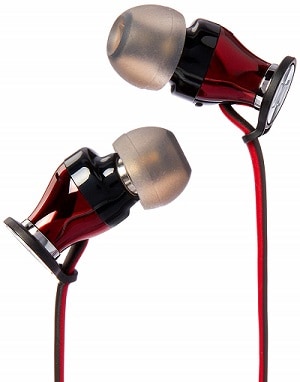 Being a premium model, Sennheiser bundles it with a good quality hard carrying case that should keep your premium earphones safe while travelling.
The earphones themselves are made using premium material like steel and polycarbonate and they are great to look at with their black base colour and a subtle maroon lining. Use of steel means they have excellent durability.
Best Earphones Under Rs. 5,000 in India
Each pair of these Sennheiser earphone ships with four different sizes of ear tips that should fit all shapes and sizes of ears.
Both the ear tips are positioned at an angle to give a perfect fit inside your ear to keep the ambient noise out when you enjoy your favourite music. Sennheiser's 18-ohm dynamic transducers ensure a superior audio experience across the board.
Compatible with Android devices, these earphones come with an angled 3.5mm headphone jack at the end of its 1.3-meter-long elliptical cable that remains tangle-free.
2. Sony NW-WS413 Waterproof and Dustproof Walkman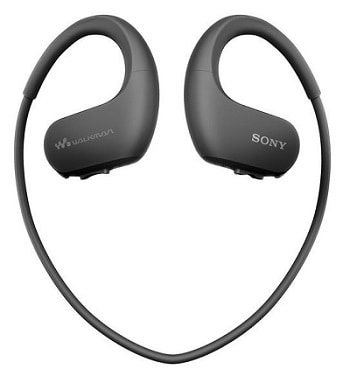 Sony has a one of a kind solution for your music listening needs with these in-ear headphones under the cherished Walkman series. This is a wireless device that doesn't need to be connected to any device in any way whatsoever.
These earphones are designed to be worn while working out and they come with robust protection options like resistance to water and dust. It will stay in its place no matter how intense your workout gets.
10 Best Earphones Under Rs. 1000
You will have access to a 4GB space on the earphones itself where you can save your favourite songs by transferring from a computer or mobile phone via a USB cable.
It supports quick charge and a 3-minute charge can run these Walkman earphones for 1 hour while a full charge runs them for 12 hours. An ambient sound mode is also provided to let you hear your surroundings while the music plays.
3. RHA MA650i Hi-Res Earphones with Mic for iOS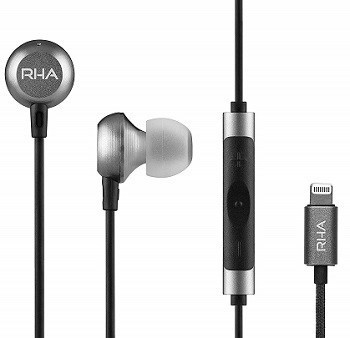 As their name suggests, these RHA earphones are meant to be used only with iOS devices—iPhone and iPad—as they work over the Lightning port.
Like the Apple devices, RHA has made these in-ear headphones using aluminium so they should stay durable and also match your phone.
There is an in-line remote controller included which houses a couple of buttons giving you full control over your track and also summon Siri. A microphone is also included in this controller unit to make and receive calls.
Best Wireless Earphones Under Rs. 1000
Noise isolation is ensured by the ear tips of these earphones as they fit snuggly inside your ear canal. RHA includes foam ear tips too for those who prefer them. There are several pairs of them included in different styles.
If purchased directly from RHA or Amazon, the company is offering a full 3 years of international warranty which is arguably best in class.
4. KZ AS10 5BA HiFi Stereo In-Ear Headphones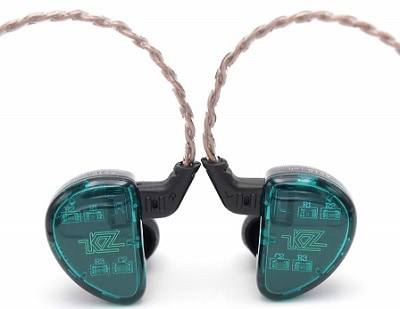 Its revealing look will definitely please the people who lean towards such design choices. Plus, its cable is detachable so that you have that extra freedom with how you want to store.
Talking of it, the cable in itself is a unique thing with its twisted design resembling some old-school wires. It has an L-shaped 3.5mm headphone jack on one end.
10 Best Earphones Under Rs 500
KZ has improved the audio quality quite a bit from these earphone's previous iteration with the inclusion of 5 balanced drives inside each earpiece.
With their in-ear design, these KZ in-ear headphones are comfortable to wear for long durations and they stay in place.
This model doesn't offer an in-line microphone so won't be able to use it for making or receiving calls when connected to a phone. The company offers one year of warranty.
5. Linsoul TIN Audio HiFi 2DD Earphones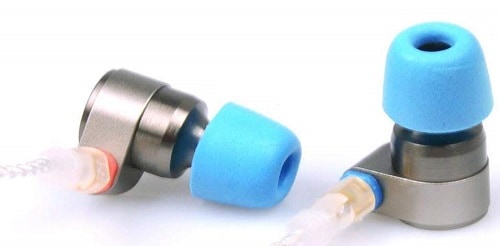 Similar to the previous one, the Linsoul TIN earphones also come with a detachable cable. The cable used is of braided variety giving it all the protection and you the peace of mind.
Both the earpieces themselves are quite compact and wouldn't stick out much from your ears. Each of them is made using metal with foam tips keeping your ears.
Best Earphones Under Rs. 2000 in India
Inside the box, you will be getting a bunch of extra silicone ear tips to find the perfect tips. The wire measures 1.2 metres and uses a 3.5mm audio jack to connect to your devices.
For the sound quality, you are getting two high-quality earpieces that house several elements to give you a balanced output. Both high and low-frequency music is handled well by these earphones.
6. Sennheiser CX 6.0BT In-Ear Headphones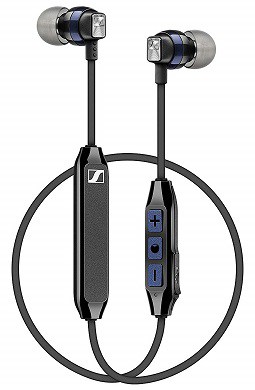 The Sennheiser brand name should be enough to understand how good the sound quality of these wireless earphones is. But the company went a step ahead with the support for Qualcomm aptX which further adds to the quality.
Sennheiser has included an adequate length of wire that remains manageable. It has an in-line remote unit to control your music and another that houses the battery.
Best Earphones Under Rs. 2000 in India
With the battery placed in a separate unit, the earpieces continue to be of normal size that don't cause any discomfort when worn for a few hours. There are four sizes of ear tips included inside the box.
Running over Bluetooth 4.2, these earphones can run for up to 6 hours on a single charge. With the quick charge, you can charge it for 10 minutes for a 2-hour backup.
It comes with 2 years of warranty from Sennheiser.
7. 1MORE E1001-LTNG-G Earphones with Mic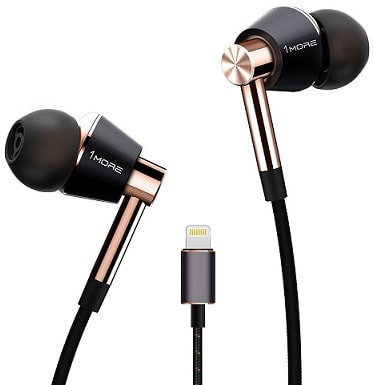 1MORE has ensured that you have a premium set of earphones to pair with your brand-new high-end iPhone model. They are made from aluminium and look luxurious.
These earphones have gone completely digital with the adoption of the Lightning jack. This also means you can only use these in-ear headphones with an Apple iOS device. It uses a braided cable that matches the colour of the earpieces.
Bluetooth Over-Ear Headphones Under Rs. 3000
1MORE collaborated with German professionals to tune these earphones to perfection. You are supposed to get an exceptional audio experience with the angles ear tips of these earphones. Additional 9 tips are also included inside the box.
The in-line controller can do 5 functions using the single-button interface. 1MORE has included a 3-layer driver for these earphones that works particularly well with iOS devices.
8. 1MORE True Wireless Earbuds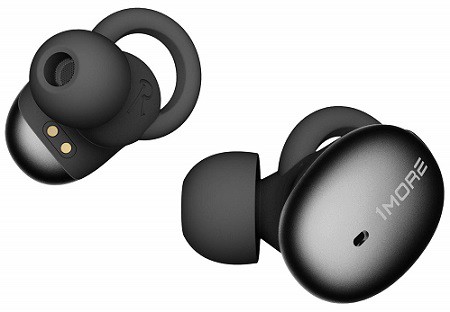 If wires hanging down the ears isn't your thing then the 1MORE truly wireless earbuds will please you. These compact earphones comfortably sit inside your ears and connect wirelessly to each other.
Each unit is designed to fit inside a human ear without falling off. It uses silicone ear tips to form a complete seal, while the silicone loops help keep them in position.
Bluetooth Earphones Under Rs. 1000
The tiny earpieces offer an excellent battery life of 6.5 hours which is included in the 24-hour battery life offered by the case. A 15-minute charge can run these earphones for 3 hours.
1MORE has included support for newer features like Qualcomm aptX and Bluetooth 5.0. Together, they both ensure a low-latency music playback.
You can even choose to use only one of the earpieces and its microphones support noise cancellation for a better calling experience.
9. Jays M-Six Wireless In-Ear Headphones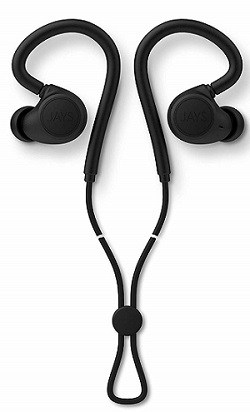 Featuring a stealthy look, these earphones are meant for sports use and sit snugly inside your ears without you having to adjust them constantly. They get tucked behind your ear for a better fit.
There is a small wire connecting the two earpieces that go behind your head so it wouldn't be dangling around.
​​​​​In Ear (IEM) Headphones Under Rs.1500
Jays have designed these earphones to be water and dust resistant. You can wear them while doing heavy exercise without any fear.
These are the newest model from the company and come with support for Bluetooth 5.0 and Qualcomm aptX for improved audio quality, minimum latency, and maximum range.
Each charge can run these earphones for up to 12 hours which is longer than many similar products. There is no in-line remote controller, but it does have microphones and comes with 5 different sizes of silicone ear tips.
10. Audio Technica ATH-E40 Professional Earphones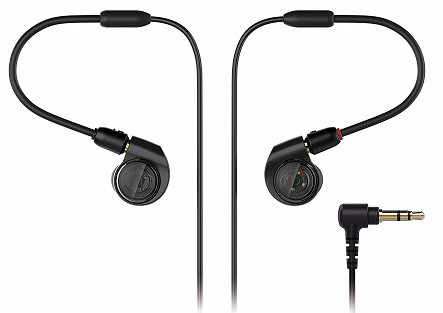 Audio Technica is better known for making professional products so you can rest assured for the quality of these earphones.
Each of the two earpieces can be detached and be used at your convenience. These are in-ear style headphones that are meant to be worn on stage. The wire goes behind your ear for a snugger fit.
Wireless Headphones Under INR 2000
The audio quality from these Audio Technica earphones is excellent and it'd be hard to find a better pair of earphones than these purely in terms of audio quality.
Being a professional product, there is no microphone on these earphones.