Blokstok Cricket is a Cricket game on Google Play – that's different in a good way!
On the surface it looks like many 2D cricket games on play store. This game's description says "easy to learn but hard to master".
Download Link – Playstore
And this game with it's realistic ball-hitting physics that give players many ways of hitting the ball is true to that description.
The concept is simple – tap, swipe, slash and drag your finger on the screen to move the bat and hit the ball.
Best Cricket Bats Available in India
There are cricket games which are detailed and realistic and there are cricket games which try to be simple- but in both cases, cricket games that are fun are rare.
Detailed games often go wrong by making player learn and remember too much, without giving enough fun.
Simple games which lack depth sometimes cricket into a one-touch game depending only on timing.

Blokstok Cricket is different because it gets the balance right.
A person can start playing it in seconds. But this game's depth lets players find new ways of hitting and scoring. So much variation is possible that players can learn and keep improving their skills for a long time.
The user learns not through tutorials or instructions but by moving the bat and hitting the ball. The bat and ball behave like they would in the real world.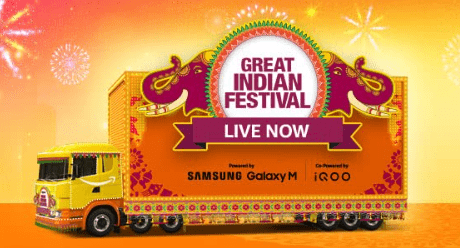 The lively background images give a feeling of playing in a world-class stadium.
There are three game-modes.
Challenge mode is the one we liked best. Here, there are a range of challenges to be completed – from hitting 2 sixes to scoring 50 to scoring 100 runs.
In "world cup" mode, a player needs to play against other teams until they win the world cup.
Best Cricket Bats Available in India
In "high score mode" the player has to score the highest score on the global leaderboard within the game.
The developer claims "different teams play differently". They say "the Pakistani team tries to bowl aggressively and other teams also have their own qualities". And we also noticed- in world cup mode, different teams seem to have different gameplay types!
This game does not force ads. Most ads are skippable.
The only times watching advertisements is compulsory is when a player watches a video- to continue after game over.
Finally, the name "Blokstok Cricket" comes because this game is developed by Darksun Tech (www.darksuntech.com) is part of their Blokstok series of games (www.blokstok.com)
Blokstok Series of games all feature the evil Blokstok Corporation which is trying to dominate the world.
Disadvantages:
For some people, this game's simplicity could be it's weakness. This game may be too simple for someone who wants to play a cricket game with 3d graphics, realistic commentary and more.
10 Best Fitness Band Under Rs 2000
Conclusion:
Blokstok Cricket is a game with realism and depth. It lets a player build skills and learn from experience by watching how ball moves when hit by bat.
Do you have it in you to win the world cup ?
Can you overcome all challenges ?
Play Blokstok Cricket and see how good you are!!!
Short Trailer:
Long Trailer with Commentary from Developer: