Recently updated on July 15th, 2023 at 05:04 pm
There are books or novel that entertain you, speak to the brain, change your thinking, your mind. Do you want that books in your life?
There are certain books that seem to speak directly to the soul – life-changing books that make you question your core beliefs, staying with you long after you've finished reading.

Books can be incredibly powerful thing that connects with your heart. They have the ability to suck us in, take us on adventures, and influence the way we think.
They can teach us, move us, give us new perspectives, and help shape us. And the most powerful ones change our lives forever.
Top 10 Life Changing Books for you.
If you're looking for life-changing books to read, you may want to check these out:
1. Man's Search for Meaning – by Viktor Frankl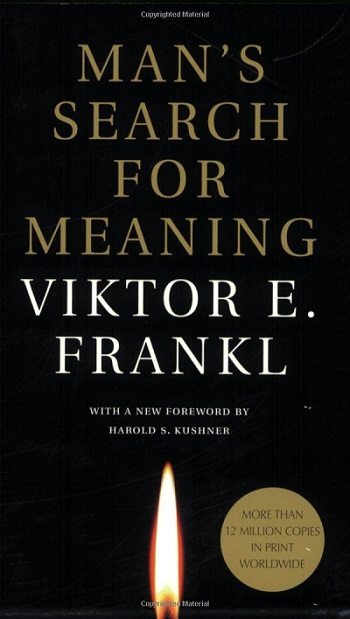 This is a short but extremely intense book, first published in 1946.
Viktor Emil Frankl (1905-1997) was an Austrian Jew, neurologist, psychiatrist and a Holocaust survivor. He tries to explain that the life of each & every one of us has its own different meaning.
In this book, he said that he and the other survivors kept themselves alive by imaging and looking forward to their lives after the war. Those who felt hopeless and they could not picture themselves reuniting with their families after the war, perished.
As if they had no longer any reason for living and thus they chose to die rather than to survive.
one of the most important books of our time, Victor Frankl develops a philosophical argument that results in a very basic premise: happiness is a choice that humans can make, regardless of their circumstances.
He also said that we should not ask for the meaning of our life. Rather, we should ask what life wants from us.
Check Price: Amazon
---
2. Think And Grow Rich – by Napoleon Hill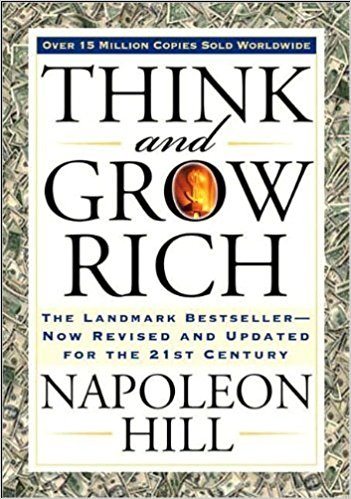 Do you ever get these questions in your mind?
– Why are some people so rich, while others, unfortunately, are poor?
– Why do some people sky rocket ahead while others stay stuck?
– How to achieve the goals?
– How to earn more money in less time?
If you ever had these question in your mind, this book is for you. You will get all the answers of these questions.
"Think and Grow Rich" is one of the greatest book written by the legend Napoleon Hill.
It is compiled for you so that you can take away the major ideas and change your life in the shortest amount of time possible.
This book is for the people who want to devour the greatest books even with a busy schedule. The original book is 388 pages long.
However, this summary will give you the complete understanding in much less time.
After reading this book, you will get to know how to Rise from poverty to riches. It will change the way you think about the world.
Check Price: Amazon
---
3. How to Win Friends and Influence People – Dale Carnegie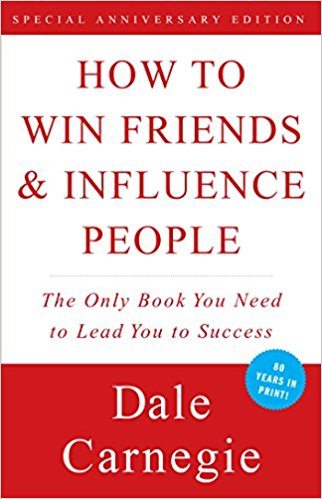 This book will definitely change your perception towards people around & also it teaches you a lot how you see & judge other. One of the best book related to the key relationships of humans.
Full of insight and useful tips to be successful in interactions with others and It helps you a lot.
"How to Win Friends and Influence People by bestselling author Dale Carnegie gives you time-tested advice and simple techniques on how to deal with people, understand them and get along with them.
This book tells you how to:
– Win People Heart.
– How to Talk with Friends?
– Convince People?
– How to Influence People and win their heart?
Read this book to get the answers of all these questions or any other question that strikes in your mind everyday. You will definitely get all the answers after reading this inspiring novel.
Check Price: Amazon
---
4. The Last Lecture – by Randy Pausch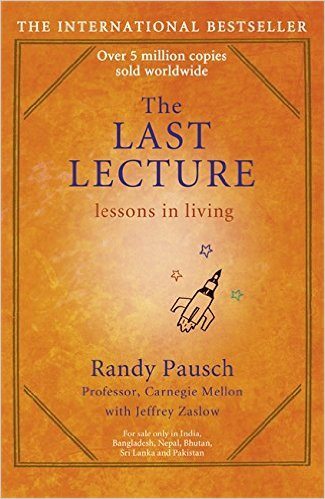 The Last Lecture book is kind of Randy Pausch's last hurrah- a closing note to this world and his loved ones about how to live, love and let go.
He was a well liked professor at Carnegie Mellon and was invited to give a "last lecture", a tradition of sorts where a professor is urged to give a specially prepared lecture as though it were the last s/he were to ever give.
And so they are encouraged to break down all the knowledge learned in their lives and during their careers into one hour-long presentation and say, "this is the best of what I know, here you go."
But for Randy Pausch, his Last Lecture became somewhat of a sensation because shortly before he was scheduled to give his presentation, he learned that he had late-stage pancreatic cancer and he only had 3-6 months left to live.
Check Price: Amazon
---
5. The Fountainhead – by Ayn Rand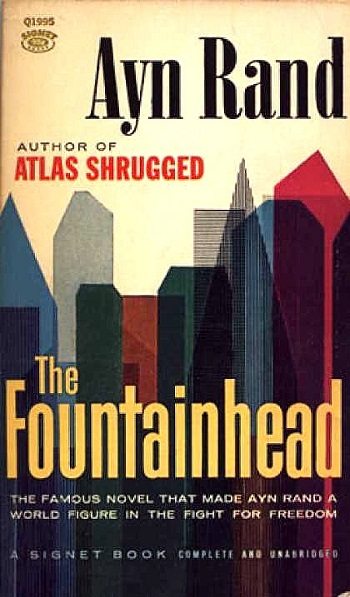 Ayn Rand's The Fountainhead is an exalted view of her Objectivist philosophy, portraying a visionary artist struggling against the dull, conformist dogma of his peers; a book of ambition, power, gold and love.
The characters are fascinating, very well-developed, and the story is at times gripping. The story of Fountain Head is not sacrificed to create an ethical treatise.
The characters are fascinating, very well-developed, and the story is at times gripping. This epic story of money, power and a man's struggle to succeed on his own terms is a paean to individualism and humanity's creative potential.
This books helps you realize the pain and agony of a person who stands on his own beliefs, defying the society rules and so called modern world culture.
Check Price: Amazon
---
6. Alchemist – by Paulo Coelho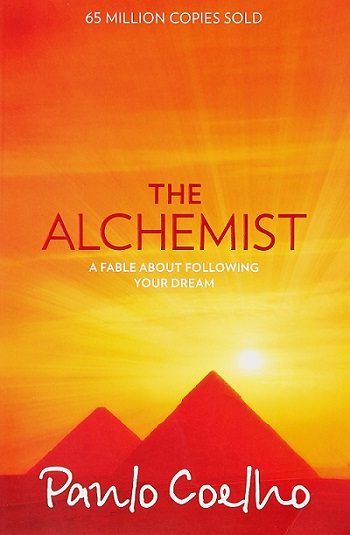 For anyone who reads not only to escape reality but also to understand reality, The Alchemist can offer the best of both worlds.
The events of the novel sit just on the borderline of miraculous and the ambience is simply just not that of our humdrum teenage world.
However, The Alchemist also supplies insight and inspiration that extends beyond Santiago's Sahara and into all lives, whether young, old, or teenager.
Check Price: Amazon
---
7. Rich Dad Poor Dad by Robert Kiyosaki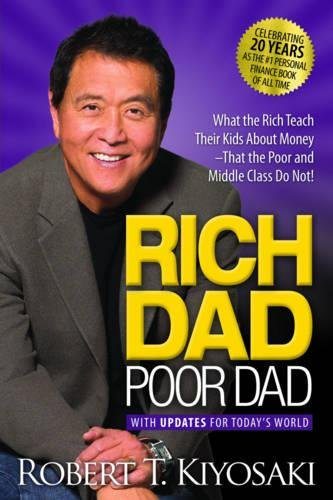 Rich Dad, Poor Dad explains the differences and distinctions between how the rich class, and the poor and middle classes manage their money.
The author differentiates throughout the entire book explaining how his best friend's dad, the "Rich Dad" was so successful.
One of the main significances that were emphasized was "working hard" was different from "working and spending smart".
For example, you can be the hardest worker in the building, but, if you are not smart on managing your money, you can have nothing to show for it.
Check Price: Amazon
---
8. Cosmos by Carl Sagan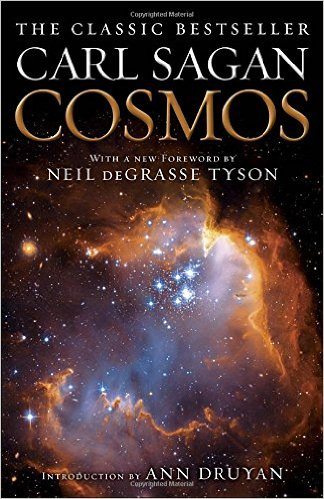 In Cosmos, Carl Sagan takes you on an incredible journey through time and through space.
Sagan gives his thoughtful analysis and insight to make everything crystal clear.
This book is seriously full of mind blowing information that is just plain fun to think about. The most endearing part of this book is how it is written with so much heart and passion.
He is a prophet of science and nature, showing us that we are all part of the matter and the spaces between of the Universe.
Check Price: Amazon
---
9. The Meditations by Marcus Aurelius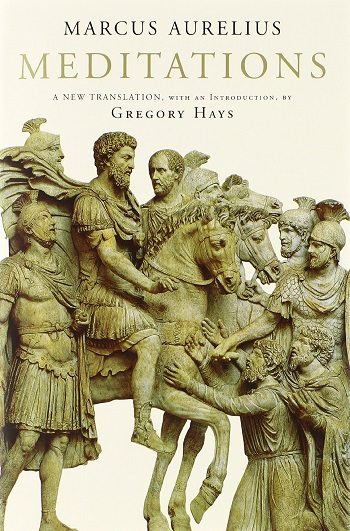 Has your life ever been changed by a book? The Meditations of Marcus Aurelius will change your life. Books that do this are necessarily rare.
But even rarer than books that change your life are the books that change the way you understand life changing books.
If you want to better understand Marcus Aurelius, you want to read this book. Marcus's stoic 'collaborators,' Epictetus and Seneca, show up in this book almost as frequently as Marcus.
Hadot does not glibly summarize these philosopher's views, he is interested in letting the ancients speak for themselves.
Thus, almost every page is stuffed with quotes, analysis, quotes of analysis, and analysis of quotes.
Check Price: Amazon
---
10. War and Peace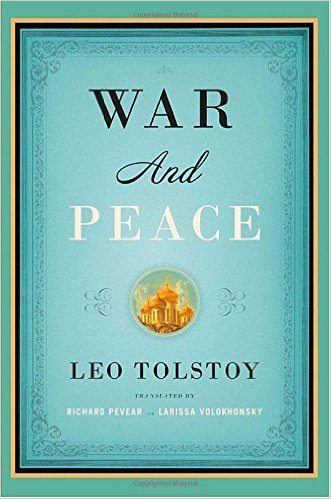 Certainly there is love inpeace. It is the time of children, serenity, growth. The mother peacefully raising her children. The farmer lovingly tending his fields.
The elderly passing their final days in comfort surrounded by family. But there is love in war as well. The love for one's country.
Such is a person's violent attachment to their motherland that they will die for it. To give up your own life so another should live, that is love indeed
Check Price: Amazon
Please add your suggestions below , thanks.