While in the market searching for a steam iron, you have to go through a lot of brands, features and their own prices. Some offer a fancy looking iron, while the others have a lot of features.
Some irons are from a brand that you have known for years, while there are some brands you probably haven't ever heard about them.
Few have a price tag that will dig a huge hole in your pocket, on the other hand, there is an iron with a price so low that it can't be real.
5 Best Steam Irons Under Rs. 1500 in India
So, which one should you go for? We know, you are bound to get confused. You just have to follow this list and get a perfect steam iron for under ₹1500.
1 Philips GC1905 1440-Watt Steam Iron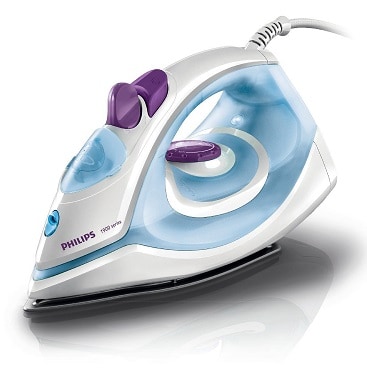 1) There is no doubt that Philips makes the best home appliances be it in terms of quality or the features offered.
2) The Philips GC1905 steam iron is in line with the company's legacy of keeping the quality first. Being a 1440-watt iron, it is enough for even the toughest wrinkles on your clothes and the specially designed aluminium soleplate makes sure the iron glides very easily.
Also Read : 10 Best Kitchen Gas Stoves in India
3) Philips is also giving a warranty of 2-years to keep you safe from any manufacturing defects.
4) The iron has a spray nozzle on the front to sprinkle fine mist that moistens the fabric enough to remove every crease out.
5) And there is the normal steam output along with the added feature for quickly filling and emptying the water tank.
Best Buy – Amazon
---
2 Morphy Richards Super Glide 2000-Watt Steam Iron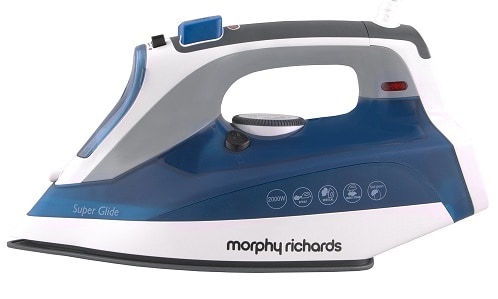 This Morphy Richards iron has a very functional design with all the buttons in reach of the user. For an efficient steam, the company has given a large water tank of 350ml and its variable steam controls come handy.
The company wanted to keep your efforts to a minimum, so they have kept the iron quite lightweight without affecting its performance.
Also Read : 10 Best Personal Smoothie Blenders
Its ceramic coated soleplate along with the 46 steam holes shooting steam give your garments a pristine and crisp look.
With its power consumption of 2000-watts, the iron ensures better performance. Apart from this, Morphy Richards is a fairly reliable brand, both in terms of product and service quality.
Best Buy – Amazon
---
3 Philips GC1010 1200-Watt Comfort Steam Spray Iron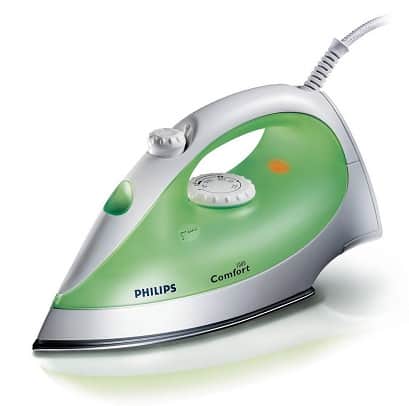 With this steam iron, Philips has targeted the customers looking for something priced closer to a thousand bucks without compromising on the performance.
Its simple yet functional design, the Philips GC1010 steam iron works for everyone. The iron comes with a warranty of 2 years and maintains the quality standards set by Philips with its entire range.
Also Read : 10 Best Mini Refrigerator
It does come with an aluminium soleplate for easy gliding on your garments and it prevents the iron from building up the calcium deposits with Calc-Clean function.
The iron has a 150ml water tank to spray out continuous steam and its special svent design ensures the stem spreads evenly. As a package, this steam iron from Philips is a great buy for its price.
Best Buy – Amazon
---
4 Philips GC1920 1440-Watt Non-Stick Soleplate Steam Iron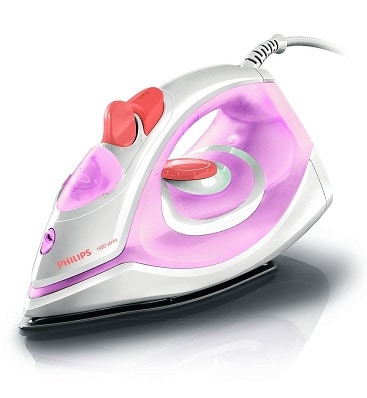 This is the third iron from Philips and that shows how good and reliable the company's products are.
Being a part of the Philips 1900 series steam irons, like the first iron in the list, the GC1920 offers the best of the features and productivity level that you can get from any steam iron targeted at general consumer.
You can expect 1440-watt iron to remove the creases out of all the fabrics with ease.
Also read : 10 Fully Automatic Top Loading Washing Machines
Philips has given the soleplate a special treatment by using the Golden American heritage coating that will let you easily glide over the garments.
Like the GC1905, this steam iron is also stuffed with features, including the front spray and the water filling system, that will help you iron quickly and easily.
Best Buy – Amazon
---
5 Crompton 1440-Watt Presto Steam Iron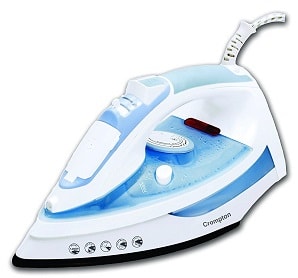 Crompton is yet another trusted brand in India making home appliances and other electronic products.
Talking about this Crompton Presto steam iron, this iron is probably one of the cheapest available iron that is packed with so many features.
Besides spraying steam from the soleplate, the iron also has a front nozzle to moisten the fabric right before you glide the iron onto that area.
Also Read : Top 5 best bread Toasters
Apart from this, there is also an anti-drip technology that avoids the spillage of water droplets, instead of steam, which becomes quite annoying for most of us.
This iron from Crompton has self-cleaning and anti-calc features that ensure that the iron has a long life. And the list of features is endless.
Best Buy – Amazon
Also Check Out: