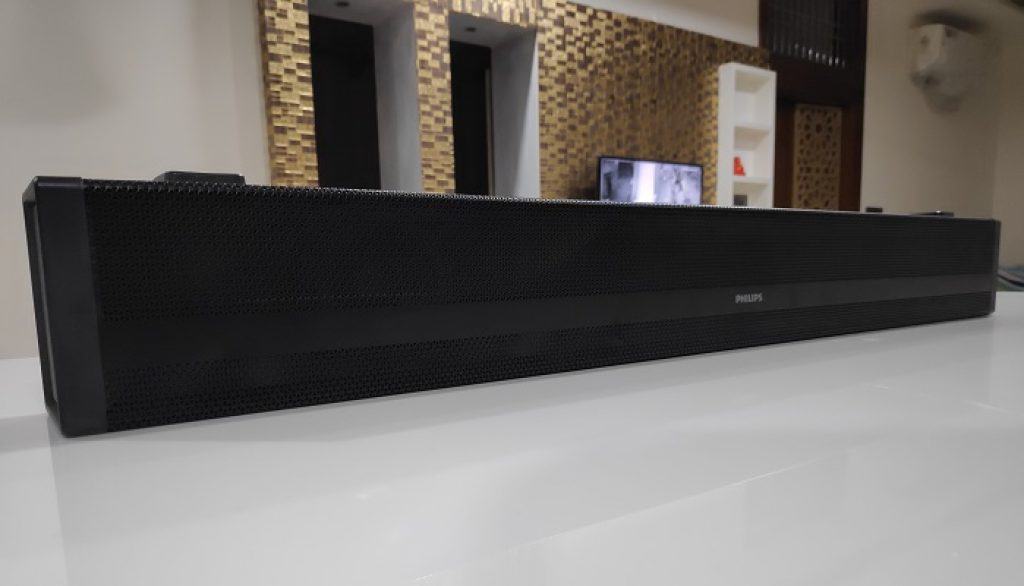 I got my hands on this Philips 1000 Series HTL1045 soundbar about 15 days ago and since then I am having lot of fun playing and listening music. This soundbar is big , like quite long so you can expect some pretty good soundstage. All the instruments , beats , vocals are crisp and rich.
Certainly one of the best soundbars under 10k price range , beating many other budget options. If you are coming from a potato speaker , then you will notice the sound difference immediately. All minute sounds become so clear , watching movies become so much more enjoyable. Let's talk about it's different aspects in detail below.
Also Read : Best Bluetooth Speakers For Home in India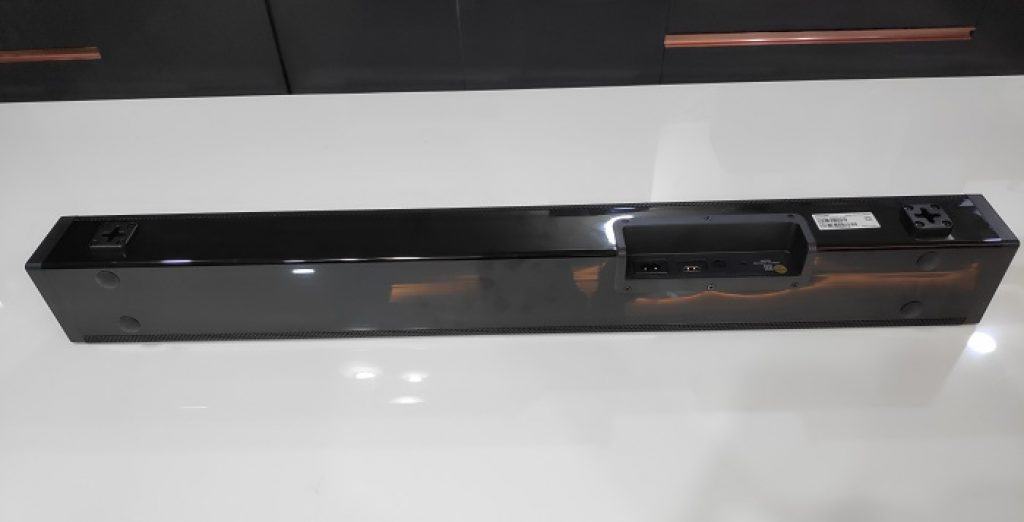 Built Quality
Taking the soundbar in my hand , it doesn't feel too light or too heavy but somewhat in middle giving a feeling that product is built sturdy. On two sides it has metal grille design , which Philips say is quite strong and also help with clear sound. The other two sides have the black glossy finish.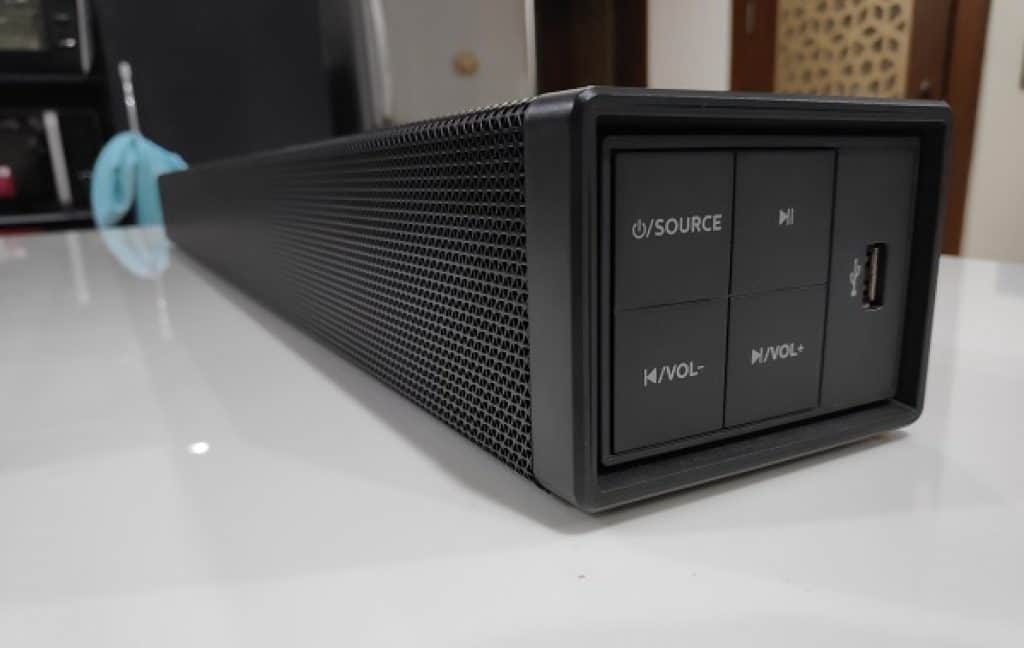 I have used Philips SHP9500 headphones before and many other Philips products , the thing with Philps audio products is that they are made with with care and detail. Every little screw fits in the place , there are four rubber protrusions at bottom to avoid scratches if you place it on a surface. You can always wall mount it below your TV or on a wall just for music.
Also Read : Best Portable Bluetooth Speakers in India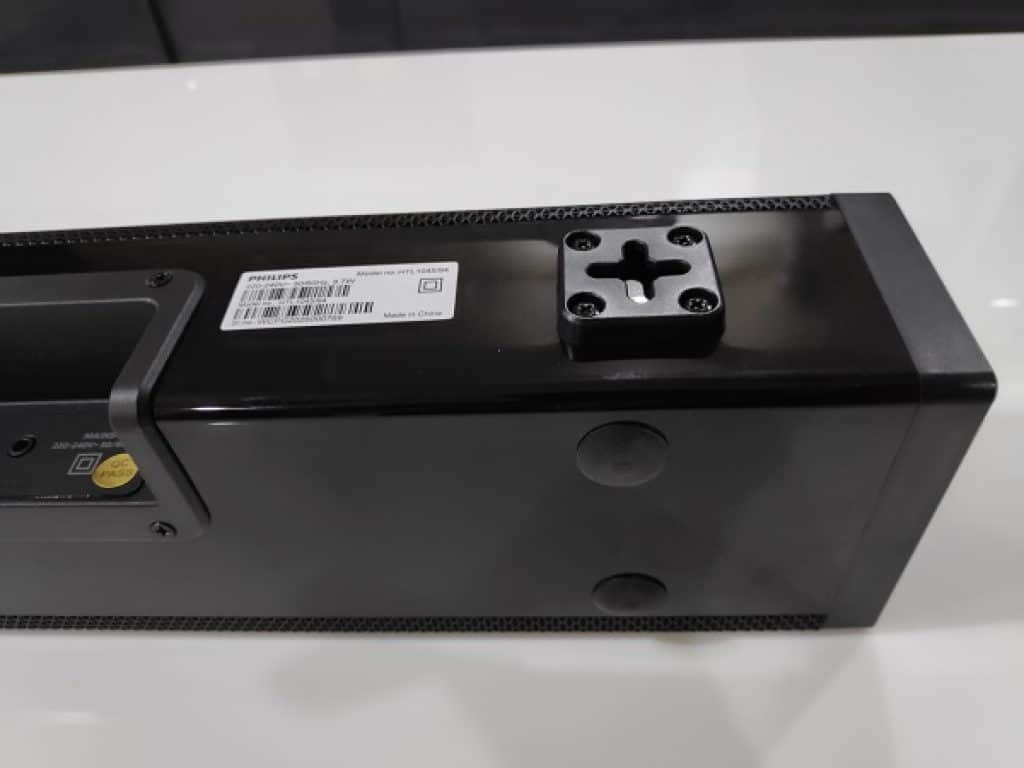 You can use these protrusions in the picture above and two metal clips in the box to mount this on the wall. If your planning to to do terrace parties or take this to your friends home then you can also just keep it on a plain surface and enjoy music without fitting it permanently.
Sound Quality
When you watch movies on OTT platforms you must have faced the problem of hearing low volume in dialogues and high volume in music & action scenes , you have to constantly struggle to manage the right volume. Well this soundbar solved this problem for me and the sound feels lot more balanced and enjoyable now , you can use HDMI arc and Bluetooth to connect this.
Also Read : Best Soundbars in India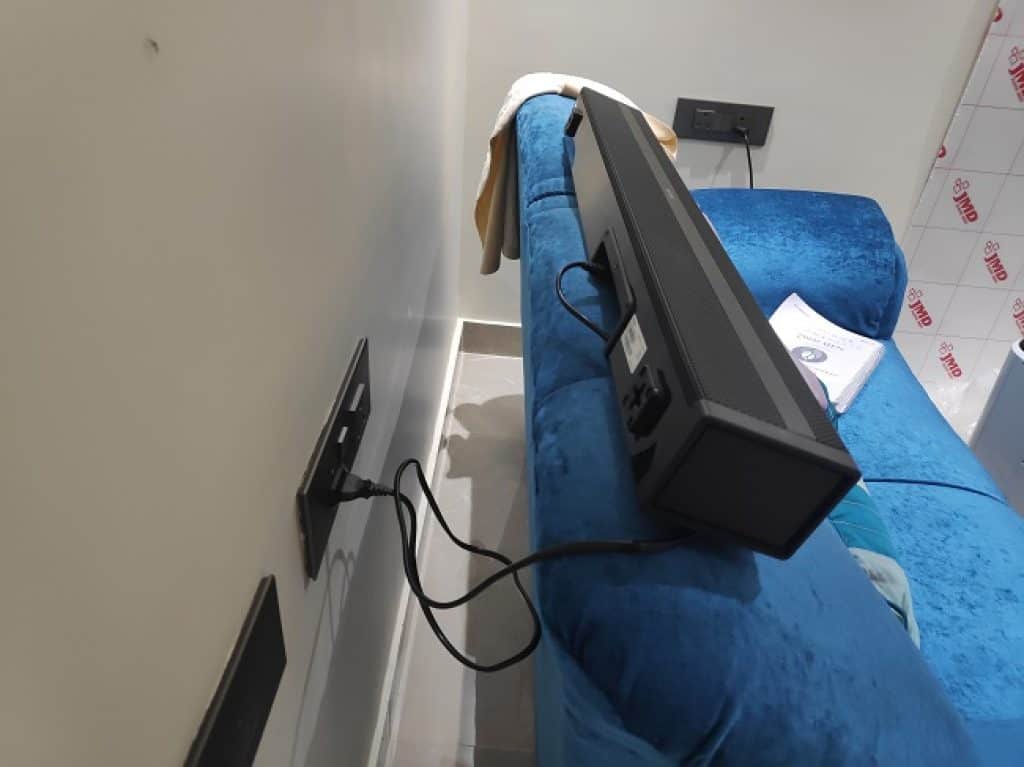 I have used Bluetooth to play songs through my smartphone , it has Bluetooth 5.0 which has improved speed and range than the older Bluetooth versions.
Well the sound is clear , no doubt about it. The instruments , beats and vocals everything works in sync to make your sound experience better. If your facing a problem in your sound , then try another input source because it has ton of options. The sound quality is great , for simplest test just play your favourite song with bluetooth on this. The subwoofer is integrated within soundbar , so you don't need an extra subwoofer.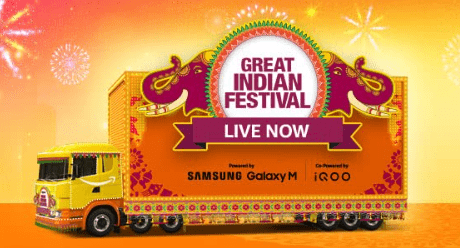 Also Read : Best Party Speakers With Good Bass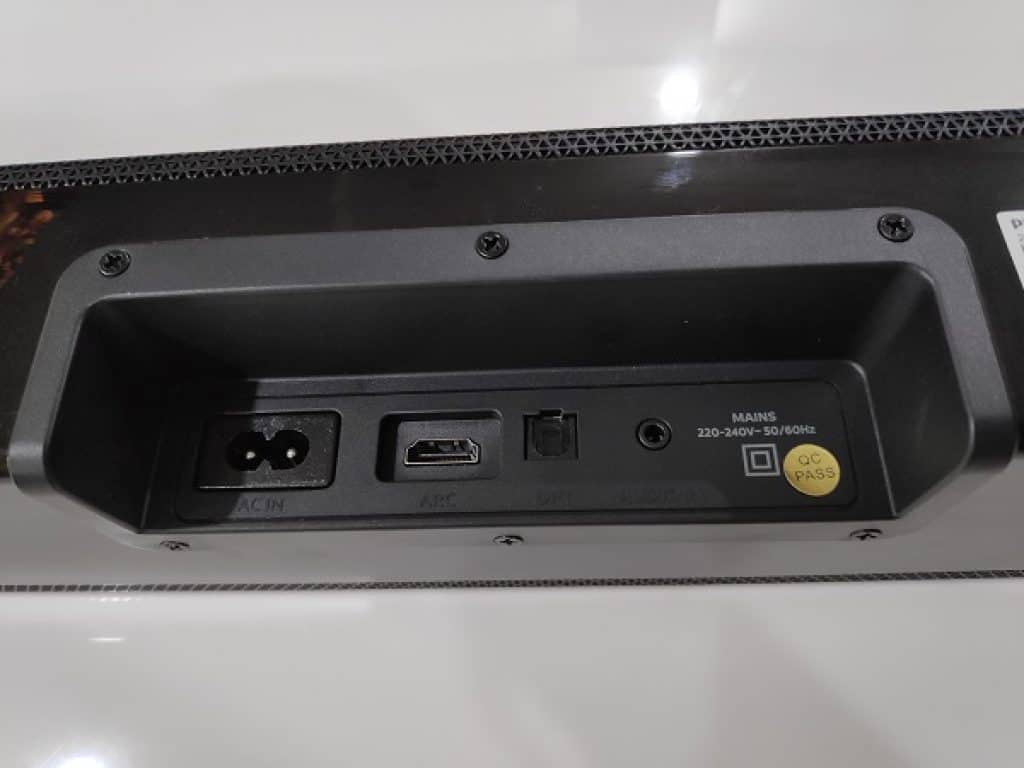 Connectivity
This is where it beats your other budget soundbars.
HDMi ARC
Optical in
Bluetooth 5.0
AUX
Having HDMI ARC input is great as it allows 4K audio pass-through , which is good if your going to use it with your smart tv. One of the most important connectivity options to have in your audio equipment is Bluetooth , because it just become so easy and portable.
Also Read : Best Studio Monitor Speakers in India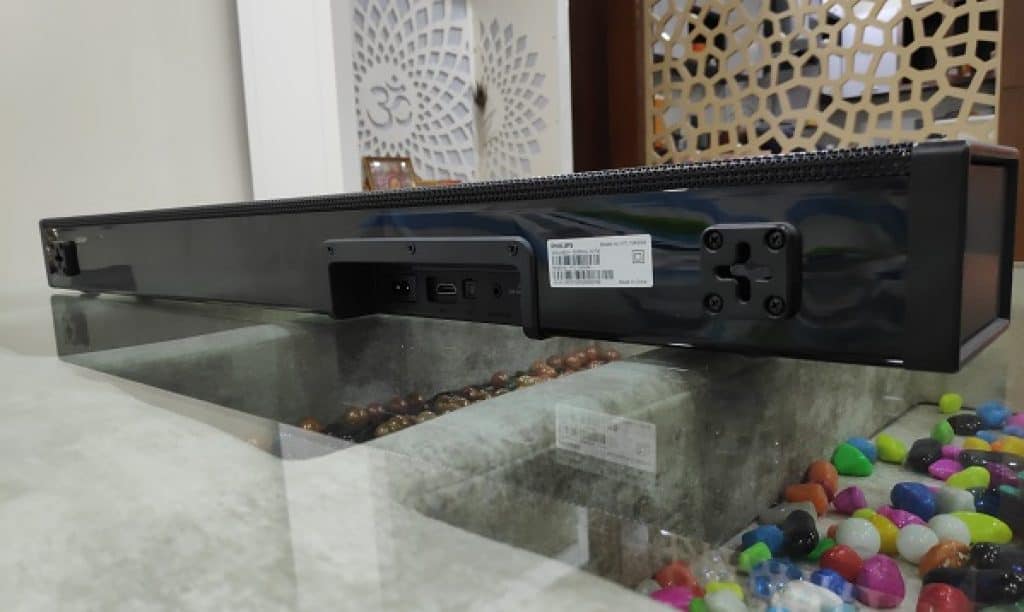 I can just connect with with smartphone and play any song , can take this soundbar anywhere. Just plug the power source and connect with bluetooth , enjoy the party. No more headache of dealing with wires as in those old music systems.
Final Word
All in all if you have never used a Soundbar and are looking for a decent option , something better than the budget options out there. Something more on the premium side , which doesn't make a hole in your pocket then this is for you.
You can actually see the speakers through the metal mesh and the glossy black finish on other sides , giving this soundbar good looks.
Also Read : Best Bluetooth Speakers Under Rs 2000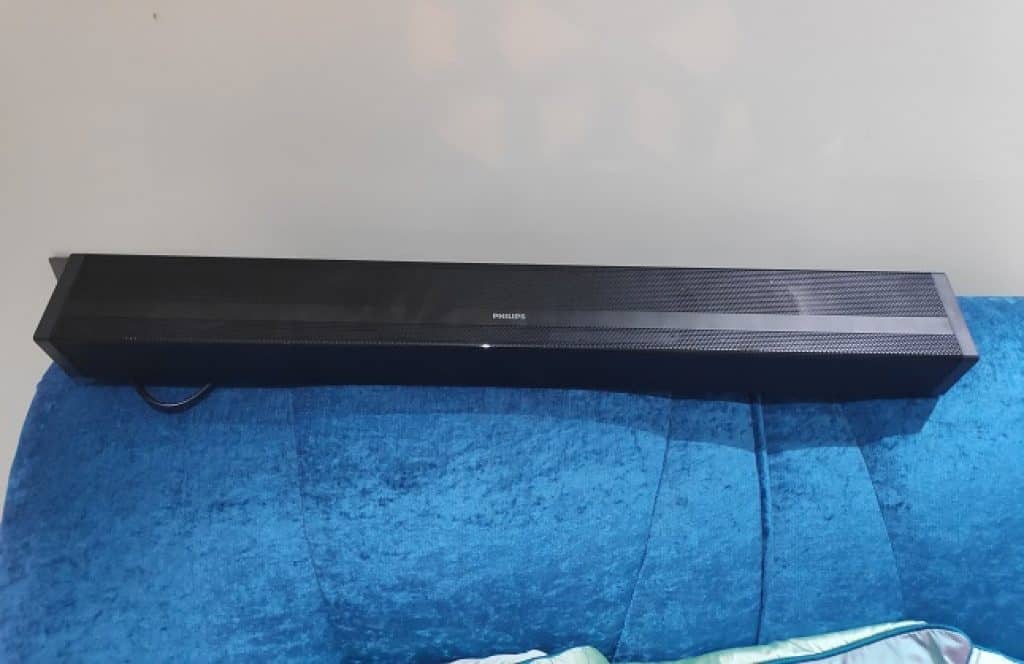 Rest I can carry this soundbar anywhere , even on a mountain. Just need a power source and my smartphone to enjoy my playlist. You can see the how those black strips run on the edges and in the middle , adding to the aesthetics and better support for frame. That is Philips audio , products designed with care.
Available at – Amazon
---
Also Read :
Best Earphones Under Rs 1000 in India
10 Best Earphones Under Rs 2000