Discover the power of the PS5 (PlayStation 5), boasting unparalleled performance for a home game console with an astounding 8K resolution and a remarkable frame rate of 120fps. Many users have opted to upgrade their TVs to fully immerse themselves in the PS5's high-end capabilities.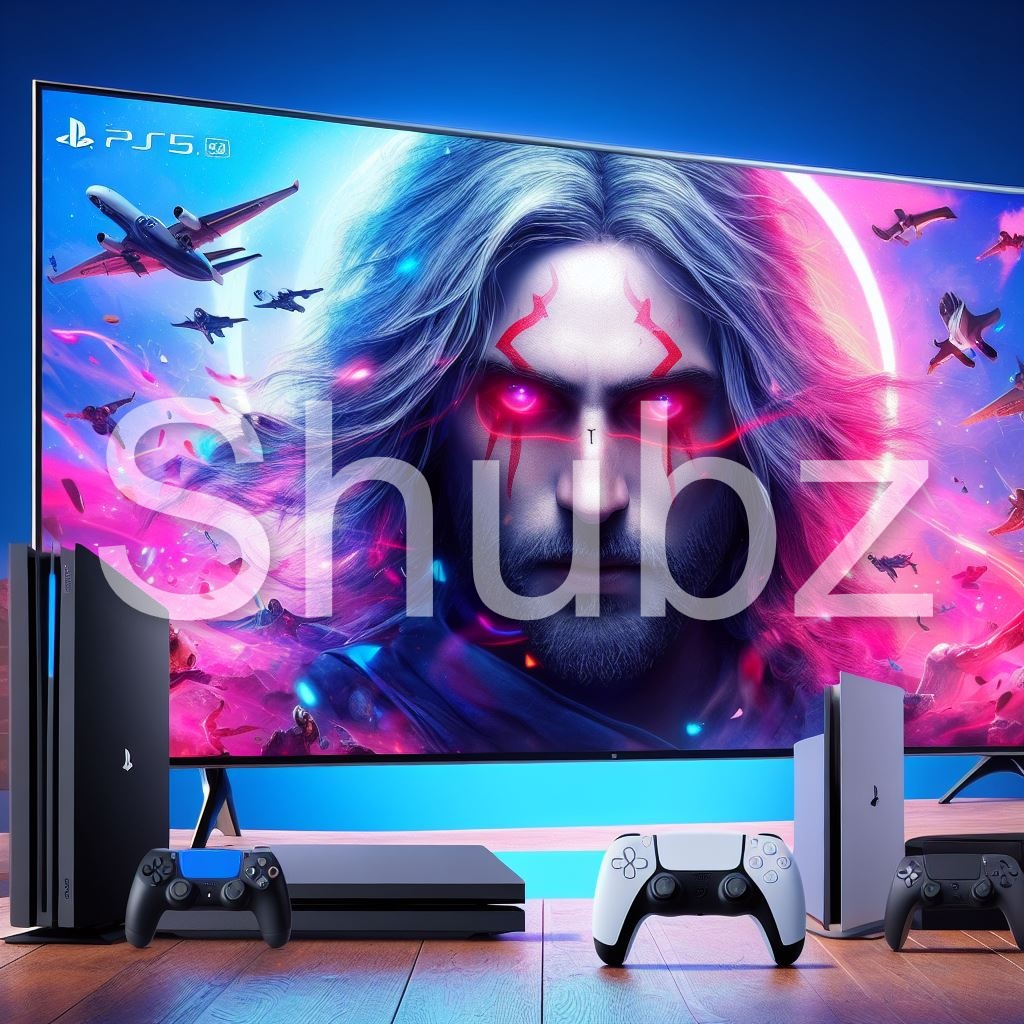 Yet, amidst the excitement, questions arise: "Is buying a new TV for PS5 necessary?" and "What factors should one consider when making this choice?" LCD or OLED? Affordable options compatible with PS5? These dilemmas perplex potential buyers.
Fear not! This article delves into the necessity of a PS5-compatible TV, offering valuable insights on how to make the right choice. We present a curated list of popular products, shedding light on the LCD vs. OLED debate and budget-friendly options. Additionally, we've compiled a list of peripherals worth exploring and addressed frequently asked questions. Stay tuned till the end for a comprehensive guide.
If you already have a TV with HDMI, you can use it for PS5 gaming. However, to fully experience PS5's capabilities, like 8K resolution and 120fps, you need a TV with HDMI 2.1 support.
To capitalize on these specifications, the TV on the output end must also match these standards.
If your TV uses the older HDMI 2.0 standard, it can deliver 4K image quality but at a maximum frame rate of 60fps. This means you won't be able to enjoy the PS5's maximum potential on a TV with HDMI 2.0.
What is "frame rate"?

Frame rate refers to the number of frames transmitted by the input source (such as PS5) per second, denoted as "○fps". A lower value leads to choppy, uneven motion, while a higher value ensures fluid and seamless movement.
For gamers into FPS/TPS, fighting, or racing games, investing in a 120fps TV is crucial. In competitive gaming, a higher frame rate can be the decisive factor between victory and defeat. If victory matters to you, upgrading your TV is worth considering. Conversely, RPG gamers should prioritize image quality (4K or 8K) over refresh rate. Keep in mind that opting for high-performance TVs often comes at a higher price, so select one that aligns with your needs and budget wisely.
Who should buy a TV for PS5?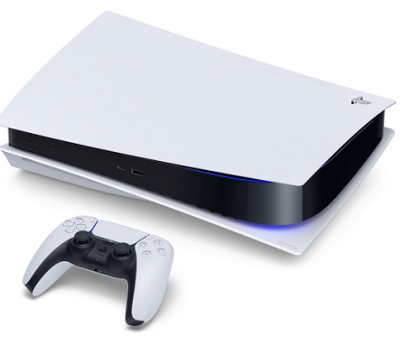 Television is ideal for individuals seeking powerful visuals and aesthetic appeal. TVs typically range from 40 to 50 inches, offering larger screens than monitors. Designed for viewing from a distance, they are perfect for spacious areas like living rooms. TVs are recommended for:
Those who enjoy immersive movie nights or gaming sessions with family and friends.
Gamers looking to indulge in multiplayer PS5 gaming experiences.
Individuals who appreciate superior image quality over rapid response times.
Those who predominantly play RPGs and games focused on stunning visuals.
While monitors excel in response speed, TVs prioritize the beauty of images and are well-suited for communal entertainment in larger rooms. Make your choice based on your preference for image quality, gaming specs, and the kind of experiences you wish to share with others.
Who should buy a monitor for PS5?
Gamers engaging in high-speed games like FPS.
Those in need of a dedicated desk display solution.
Monitors are perfect for fast-paced gaming, offering better response times for games like FPS and racing games. While most monitors are 20-32 inches, they are best suited for personal use at a desk. They lack built-in tuners for TV broadcasts but provide a clear view of the entire screen. Ideal for gamers, especially those who prioritize gaming over TV watching, and recommend for PS5 enthusiasts and FPS players.
How to choose a PS5 compatible TV?
Here's a table summarizing the key factors to consider when choosing a PS5 compatible TV:
| Feature | Recommendation |
| --- | --- |
| Resolution | 4K (3840×2160) |
| Refresh Rate | 60Hz (minimum), 120Hz (preferred) |
| HDMI Ports | HDMI 2.1 (at least one port) |
| Variable Refresh Rate | AMD FreeSync, NVIDIA G-SYNC, VRR support |
| Input Lag | Below 20ms (lower is better) |
| HDR Support | HDR10, Dolby Vision |
| Audio | Dolby Atmos, DTS:X |
| eARC Support | Enhanced Audio Return Channel (eARC) |
| ALLM Support | Auto Low Latency Mode (ALLM) |
| Gaming Mode | Dedicated gaming mode/settings |
| Brand & Reviews | Reputable brand with positive reviews |
| Budget | Consider affordability within your budget |
Remember, these features ensure an optimal gaming experience with your PS5 console.
The ideal resolution is 4K (3840 x 216) or higher
Resolution, denoted as "vertical x horizontal," determines image clarity. Higher numbers mean sharper visuals. PS5 supports 4K (3840 x 2160) and 8K (7680 x 4320). Opt for 4K or higher. While 8K sounds appealing, few affordable 8K TVs exist, and 8K content is limited. For now, 4K TVs suffice, unless you're willing to invest significantly or anticipate 8K broadcasts.
If you want to output 120fps, choose one that supports a refresh rate of 120Hz.
Refresh rate, measured in Hz, signifies how often a TV updates the screen. Higher rates result in smoother images. PS5 supports up to 120fps. Opt for a 120Hz TV to unleash PS5's potential for fast-paced content like games and action movies.
---
LCD or OLED?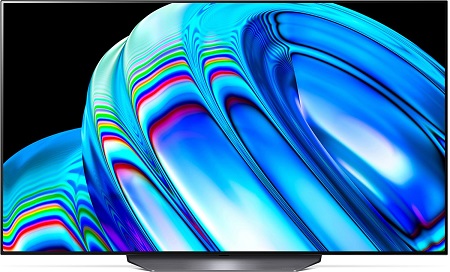 Prefer low delay over stunning visuals? Opt for an LCD TV known for minimal display lag and budget-friendly options. However, colors, especially black, might lack depth. If vivid, crisp colors matter more, consider OLED TVs. They offer vibrant hues and sharp blacks, ideal for movie and game enthusiasts valuing visual quality over price. Note, though, OLED TVs come in limited sizes and might not suit those seeking smaller screens.
If you want to enjoy fast-moving games, we recommend "VRR compatible"
For seamless gaming in fast-paced titles like racing and FPS games, consider a TV with "VRR (Variable Refresh Rate) compatibility." This technology synchronizes the game's frame rate (PS5) with the TV's refresh rate, ensuring smooth visuals even when the frame rate fluctuates. VRR-compatible TVs prevent flickering and deliver a consistently smooth gaming experience, especially in situations where frame rates drop below 60fps.
Check ALLM and eARC function
Don't forget to explore the ALLM (Auto Low Latency Mode) and eARC (Enhanced Audio Return Channel) functions in modern TVs for an enhanced gaming and viewing experience. ALLM automatically switches between low delay and high image quality modes, making it convenient for gaming and movie enthusiasts. Meanwhile, eARC ensures high-quality audio transmission, enhancing the realism and audio impact on your PS5. Choose a TV with eARC for a more immersive audio experience.
---
Best Handpicked TV for PS5 in India by Shubham
The Indian market offers limited choices for top gaming TVs, but we've curated the most premium and budget-friendly options available.

118k*
Recommendation
We highly recommend the LG C2, a 4K HDR OLED TV released in 2022. This TV offers exceptional features, including support for 120Hz refresh rate and 4 HDMI 2.1 ports, ensuring seamless connectivity.

With VRR, ALLM, and HGiG game mode, it delivers a smooth and responsive gaming experience. The TV's low latency response time of 0.1ms, coupled with the customizable Game Optimizer, allows you to tailor game settings to your preference.

Additionally, the LG C2 supports Dolby Atmos audio input, enhancing your overall gaming and entertainment experience.
| | | | |
| --- | --- | --- | --- |
| Display type | OLED | Native Refresh Rate | 120 Hz |
| VRR | Yes | eARC | Yes |
| ALLM | Yes | Dolby Vision | Yes |
| FreeSync / GSync | Yes | Display Type | OLED |
| Response Time | 0.1ms | Built in Speaker | Yes |
View Full Specs – https://www.lg.com/in/tvs/lg-oled55c2psc
With a lightning-fast 1ms response time, it's ideal for gaming. While the demo video showcased its smooth performance, for playing PS5 120Hz games, your best choice is the 2022 C2 series, specifically designed with HDMI 2.1 support.

118k
Recommendation
In terms of performance, the Sony X90L excels on all fronts. It's a solid choice for anyone seeking top-notch visuals and responsive gaming experiences. One notable advantage of this TV is its compatibility with 120hz VRR, a feature that ensures a smoother gaming experience.

However, it's worth mentioning that the current selection of 120hz or VRR games is relatively limited, with only around 40 to 50 titles available as of now.
Visit full specs on Sony website – https://www.sony.co.in/bravia/products/x90l-series/spec
| | | | |
| --- | --- | --- | --- |
| Native Panel | 100 Hz | eARC | Yes |
| VRR | Yes (Up to 120Hz) | HDMI 2.1 | Yes |
| ALLM | Yes | Dolby Vision | Yes |
| FreeSync / GSync | No | Display type | LCD |
For a superb TV experience, Sony's X90L is a reliable choice, offering exceptional performance across the board. While mid-range options from brands like Hisense and TCL may provide more brightness and less blooming at a similar price, they lack the overall solidity and well-rounded experience that Sony TVs deliver. The X90L stands out as a compelling upgrade for any living room setup, ensuring top-notch quality and performance.
---

119k*
Recommendation
This LG TV offers a comprehensive experience from a renowned brand, boasting OLED technology for breathtaking visuals, a 120 Hz refresh rate, an ultra-fast 0.1 ms response time, and advanced features like HDMI 2.1, Dolby Vision, VRR, ALLM, eARC and Freesync.

It truly encompasses all the essential elements for both gaming and regular TV viewing, making it the ultimate all-in-one package.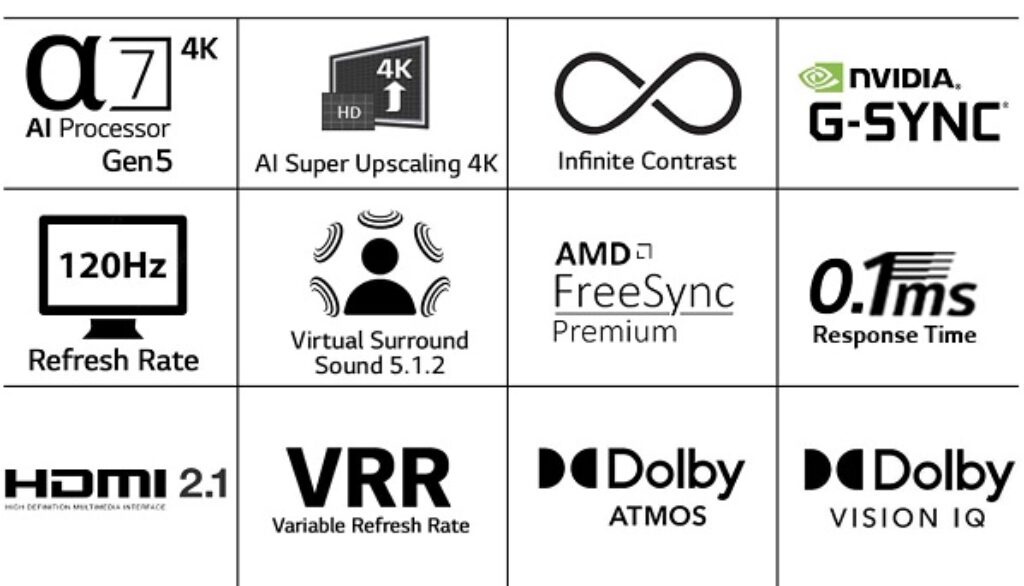 With a stunning resolution of 3840×2160 and a smooth refresh rate of 120 hertz, it ensures crystal-clear visuals and seamless motion. The TV offers versatile connectivity options, including built-in Wi-Fi, 4 HDMI ports, and 2 USB ports, making it easy to connect various devices like set-top boxes, gaming consoles, and external hard drives.
In the sound department, the TV doesn't disappoint, featuring 20 Watts Output, 2.0 Ch Speaker, Dolby Atmos, and AI Sound Pro for a virtual surround 5.1.2 up-mix. The addition of auto volume leveling and Bluetooth Surround Ready enhances the overall audio experience.
Its Smart TV capabilities are equally impressive, running on WebOS and offering user profiles, AI ThinQ, and built-in support for popular voice assistants like Alexa, Google Assistant, Apple Airplay 2, and Homekit. The TV also comes with Game Optimizer, Filmmaker Mode, and an advanced α7 AI Processor 4K Gen5, ensuring smooth performance and optimized settings for gaming and entertainment.
---

Lowest price 49k*
Recommendation
Experience PS5 to its fullest with our 120Hz 4K Ultra HD Smart QLED TV, backed by a 3-year warranty. This TV offers maximum PS5 performance, boasting high image quality, a high refresh rate, and low latency, all at an unbeatable price.
Hisense TVs are relatively new in the Indian market, yet they provide excellent value for money. A TV with similar features from well-known brands would typically cost over 100k. The extensive range of features offered at this price point is truly impressive. The gaming community has embraced Hisense, with many gamers opting for their TVs due to the remarkable features and affordability they provide.
| | | | |
| --- | --- | --- | --- |
| Screen Size | 65 inches | Display type | QLED / LCD |
| HDMI specifications | HDMI 2.1 & e-ARC | Refresh rate | 120 Hz , scalable up to 240 Hz with HRR* |
| Resolution | 4k (3840×2160 Pixels) | VRR compatible | Yes |
| ALLM | Yes | Dolby Vision | Yes |
| FreeSync Premium | Yes | Response Time | 8 Milliseconds |
| Wi-Fi and Bluetooth | Yes | Built in Woofer | Yes |
Specs are based on information available on internet* .Read full specifications here – https://www.hisense-india.com/v/65E7K%20PRO
If you feel that 8 Milliseconds response time is bit high and want a bit lower then check out Hisense U7H Series , which offers a response time of 6.5 Milliseconds. Most of the features except a few and price are similar.
Important Note: Some brands may advertise higher refresh rates like 240 Hz or 120 Hz using terms like HRR, HSR, DLG etc. It is crucial to verify the native refresh rate of the panel to determine the actual refresh rate.
Model Name
Approximate Price
Actual Refresh Rate
Without artificial increase.
Hisense 65E7K PRO
₹49,990*
Native panel 120 Hz
Hisense 55 inches 55E7K PRO
₹37,990*
Native panel 120 Hz
Hisense 65 inches 65U7H (6.5 ms)
₹54,990*
Native panel 120 Hz
Hisense 55 inches 55A6K
₹29,990*
Native panel 60 Hz
Hisense 50 inches
₹26,990*
Native panel 60 Hz
*Prices are subject to change
Many companies inflate refresh rates, doubling or quadrupling actual numbers. TVs typically run at 60Hz or 120Hz; anything higher is likely deceptive. Genuine rates are now becoming clearer in marketing, while motion handling depends on response time, not refresh rate.
---
FAQs for Buying a Gaming TV for PS5
Q1: What features should I look for in a gaming TV for PS5? A1: Look for a TV with 4K resolution, high refresh rates (at least 120Hz), low input lag (ideally below 15ms), and support for HDMI 2.1. These features ensure optimal performance and visual quality for your PS5 gaming experience.
Q2: Is OLED or QLED better for gaming on PS5? A2: Both OLED and QLED TVs have their advantages. OLED offers deep blacks and vibrant colors, while QLED provides excellent brightness and color accuracy. Choose based on your preference, keeping in mind that both can deliver impressive PS5 gaming visuals.
Q3: Do I need HDMI 2.1 for PS5 gaming? A3: HDMI 2.1 is highly recommended for PS5 gaming. It supports higher resolutions (including 4K at 120Hz), variable refresh rate (VRR), and auto low latency mode (ALLM), enhancing your gaming experience and ensuring compatibility with future PS5 games.
Q4: What size TV is ideal for PS5 gaming? A4: The ideal size depends on your room and personal preference. A 55-65 inch TV is often recommended for immersive gaming experiences without overwhelming smaller spaces. Consider your room dimensions and seating distance for the best size choice.
Q5: Can I use my existing TV for PS5 gaming, or do I need to upgrade? A5: If your current TV meets the PS5's minimum requirements (4K resolution, 60Hz refresh rate, HDMI 2.0), you can still enjoy PS5 games. However, upgrading to a TV with HDMI 2.1 support will unlock the console's full potential, offering a more immersive and responsive gaming experience.
Q6: Are there affordable gaming TVs that offer good performance for PS5? A6: Yes, there are budget-friendly options available. Look for brands that offer gaming-specific models with decent refresh rates, low input lag, and 4K resolution. While they may lack some premium features, they can still provide a satisfying PS5 gaming experience without breaking the bank.
Q7: Do I need a soundbar or external speakers with my gaming TV for PS5? A7: While most gaming TVs come with built-in speakers, adding a soundbar or external speakers can significantly enhance your audio experience. For immersive gaming with rich sound effects and clear dialogue, investing in external audio options is recommended.
Q8: How important is HDR for PS5 gaming? A8: HDR (High Dynamic Range) enhances color and contrast, providing a more lifelike and vibrant gaming experience. Many PS5 games support HDR, so having a TV with good HDR capabilities can significantly improve visual quality and overall immersion in games.
Remember, each gamer's needs and preferences differ, so consider your specific requirements and budget when choosing a gaming TV for PS5.