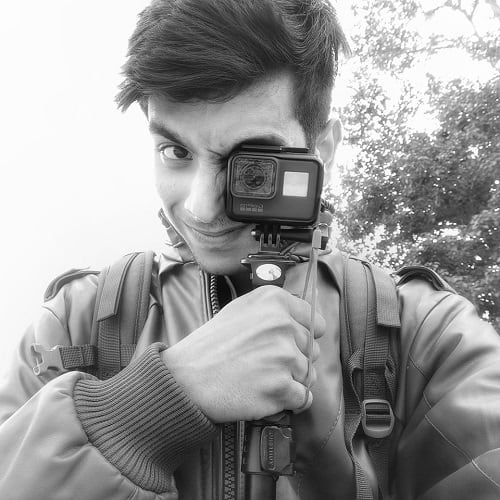 Gopro hero 5 is one of the best action cameras available all over the world. This is tiny in size but has lots of features. So today we will get to know about this action camera for Indian users – Is it worth or not?
There are many action cameras available in the Indian market like YU, SJ Cam etc. but there are many reasons why GoPro hero 5 is different from others.
This is a tiny camera with 2 inches touchscreen and Electronic Image Stabilisation which makes it best. You can now record 4k 30 FPS (Frame per second) by a small action camera, GoPro makes it possible. so let's know about its specifications, pros, and cons, the difference between the GoPro Hero 5 and a DSLR Camera and my experience of using it in India from last one year.

---

My Experience of Using the GoPro Hero 5 In India-
India is a country where you can see all kind of landscapes like snowy mountains, Clean beaches, big deserts etc. Here you can find the all 4 seasons- winter, summer, rainy and spring at one time in different – different places. So we need a proper action camera which is compact in all weathers and increasing – decreasing temperatures. Here, I am sharing my experience of using the GoPro Hero 5 action camera in India from last one year.
I am an adventurous guy, this is the reason why I purchased the GoPro camera instead of buying a DSLR camera. I used this in almost 30% part of India on my 48 days long trip from Kashmir to Kanyakumari. So here are some adventures where I used the GoPro as a primary camera for complete filmmaking and photography-
Snow Ski at Sonamarg, Kashmir

Snowboarding at Gulmarg, Kashmir

Trekking at Everest Base Camp, Nepal

Snow Trekking at Triund, Himachal Pradesh

Celebrating Holi Festival at Vrindavan, Uttar Pradesh

Camel Ride at Pushkar, Rajasthan

Monsoon Trekking at Mahabaleshwar, Maharastra

Desert Safari at Sam Desert, Rajasthan

Parasailing at Sam Sand Dunes, Rajasthan

Jet Ski and Speed Boat ride at Malwan, Maharastra

Scuba Diving in Goa

Parasailing at Tarkali beach, Maharastra

MTB Cycle Track at Ukhrul, Manipur

Mounted on Helmet while riding the bike at Uttarakhand
You will get amazed to know that after using it in these kinds of big adventures, the GoPro Hero 5 is working totally fine and gave me an unbelievable result. I worked with some travel companies for filming some treks and used only GoPro hero 5 for shooting.
Now they are using that videos in their advertisements. This worked fully fine inside the 40 feet inside the water (33 feet recommended) while scuba diving in Goa.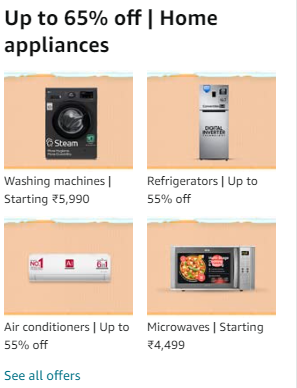 I went down more than 50 times with GoPro (Mounted on my head by its head mount) while snow skiing at Sonamarg, Kashmir and Its worked totally fine. GoPro Hero 5 gave me good stable footage in the motion of riding the bike in the mountains of Himachal Pradesh and Uttarakhand. While trekking, I usually mount GoPro Hero 5 on my chest by their chest mount (purchased additionally), and I trekked.
It automatically records the trail and the video was also stable. I use their Quik stories app for editing the video I shoot from my GoPro.
I used the GoPro hero 5 at the lowest temperature of – 21 degree at Everest Base Camp and the highest temperature of 47 degrees at Sam Sand Dunes, Rajasthan, and at both the weather and temperatures, it worked totally fine. Both the times, I got the good quality videos from it.
After using it regularly from last one year in many dangerous adventures in different kind of weathers, now I can say that it is the best camera if you need action shots. The picture quality is a little bit lower than the video quality but it is the best for adventure or travel users.
---

Pros and Cons of GoPro Hero 5-
Pros Of GoPro Hero 5 –
Superb Video Quality-
The video quality in the GoPro hero 5 is excellent as compared to other action cameras available in the market. GoPro Hero 5 provides us – 720p 240 FPS (Frame per second), 1080p 120 FPS and 4K 30 FPS video resolutions which are suitable for slow motion and adventure shots.
Effective Electronic Image Stabilisation-
Stabilisation is the major factor if you want a good travel video. The GoPro Hero 5 provides us the effective electronic image stabilization which is good for cinematic shots and slow-motion shots.
Great microphones-
The microphone in GoPro hero 5 is excellent and better than their previous model GoPro hero 4. In this model, they try to reduce noise while recording audio by the microphone.
Waterproof without a case (to 10m)-
This is the best things about the GoPro Hero 5 that it is waterproof till 10 meters (33 feet) inside the water without any casing. The previous model of GoPro (hero 4) was also waterproof, but we need to use a plastic waterproof housing for it. This was the problem with that camera.
Improved design-
They also took care of the design of the GoPro Hero 5 and makes it very good. It has a good grip for carrying in hands while shooting. It has a touchscreen, so we can use all the features in the camera, we don't need to connect with mobile or tablet for it.
Cons Of GoPro Hero 5 :
Batteries Incompatible-
The battery backup of GoPro Hero 5 is not so good. It can record 30-40 minutes non – stop after full charging. You can charge the battery by your mobile adapter or power bank which is a good thing, but if you are going on a long trip, you need to carry some extra batteries which costs you around Rs 2200 per battery.
No Electronic Image Stabilisation in 4K
This is the right thing that GoPro hero 5 has electronic image stabilization, but you can't use electronic image stabilization while recording in 4k resolutions by your GoPro. If you want stable videos in 4K quality, you need to buy a gimbal for it which costs you around Rs 18000.
Poor touchscreen responsiveness-
Gopro hero 5 has a touchscreen, this is the good thing but it stops working or hang sometimes, especially after using it under the water. This is one more con you need to know if you are planning to purchase GoPro Hero 5.
---
Gopro Vs DSLR-
There is a lot of difference between a GoPro and a DSLR Camera. DSLR means digital single-lens reflex which depends on a mirror which works with the lens.
You can change the lenses as per requirement like if you need a wide angle, you can use 10-18 mm Lens, if you need zoom for wildlife photography, you can use the 100-400 mm lens, If you need DSLR for street photography, you can use 24 mm or 35 mm prime lenses, or if you need camera for portrait shots or fashion photography, you can use 50mm or 85 mm prime lenses where you are limited in a GoPro Camera.
Gopro is an action camera, so there is no lens changing options in it, you have to use it as it comes. It provides you with a wide angle capture, instant shot, and 4k 30 FPS video recording.
Size –
DSLR Cameras are big and bulky where a GoPro is very tiny in size as it is an action camera. You can carry it in your pocket where you need to buy a carry bag for DSLR which cost you higher. If you compare the size of Gopro with DSLR Camera, then you will find the DSLR Camera is 10 times bigger than GoPro.
Photo Quality-
DSLR Cameras is famous for photography, so this is so simple, that you will find the excellent quality pictures in a DSLR camera as compared to GoPro Hero 5.
The GoPro is made for action shots so that you can capture the instant shots on GoPro. It has 12 megapixels camera, so the quality of pictures taken by GoPro Hero 5 is also not so bad. GoPro Hero 5 clicks the wide angle shots whereas you need a wide angle lens for your DSLR Camera, which costs you higher than a GoPro Hero 5.
Video Quality-
You will find a big difference between the video quality of GoPro hero 5 and a DSLR Camera. As I already said that GoPro is made for action shots, So in GoPro Hero 5, you can shoot 1080p 120 FPS (Frames per Second), 720p 240 FPS and 4k 30 FPS which are the best for travel and adventure filmmaking.
Most of the DSLR Cameras don't give you 4k video recording in it and you will usually find 1080p 60 FPS recording in a DSLR which is not so good for action shots or slow motion shots. That's why most of the adventure and travel professional filmmaker love to use GoPro for their action shots instead of a big bulky DSLR.
Weight-
Gopro hero 5 is tiny in size and so light in weight. This is lighter in weight than a smartphone. You can carry it comfortably on your long treks or other adventures like paragliding, parasailing etc.
whereas carrying a DSLR camera during a trek is so hard. You will get confused, what should you do? Capture the trail or trek on it.
Waterproof-
Most of the DSLR's are not waterproof, you will find the water resistant DSLR cameras in the market but they are not actually waterproof, so you can't use it for underwater shots but GoPro hero 5 is fully waterproof, you can use it efficiently till 10 m (33 ft) under the water.
This is the best camera for you if you like the adventures like scuba diving, snorkeling, water walk etc.
These are the significant difference between an action camera GoPro Hero 5 and a DSLR Camera.
---
Which Should I Buy – A DSLR Camera or GoPro Hero 5?
It entirely depends on your requirements. If you need action shots more than any portrait clicks or wedding shoots, then you should purchase a GoPro hero 5 but if you need action shots a few times on your films or photography, then you should buy a good DSLR Camera.
What is the Price of GoPro Hero 5 in India?
You can buy GoPro Hero 5 in India at Rs 21,650 from Amazon. The prices of the GoPro action cameras go up and come down day-by-day, so check the latest price before deciding on buying this fantastic thing.
---
GoPro Hero 5 Specifications-
Internal Microphone

Instant on Record Switch

Included Mounts – Flat surface mount, Curved surface mount

128 GB Maximum Card Capacity

Electronic Image Stabilisation

Lithium-ion 1220mAh Battery (included)

Wifi

Bluetooth

GPS

HDMI Connector

Still Photo Mode

Touch Screen
Video Recording/ Resolutions-
4K
30, 25 fps Wide FOV

24 fps SuperView, Wide FOV
2.7K
60, 50, 48, 24 fps Wide, Medium, Linear FOV

30, 25 fps SuperView, Wide, Medium, Linear FOV
2.7K 4:3
1080p
120 fps Wide, Narrow FOV

90 fps Wide FOV

80 fps SuperView FOV

60, 50, 48, 30, 25, 24 fps SuperView, Wide, Medium, Linear, Narrow FOV
720p
240 fps Narrow FOV

120, 60, 50 fps SuperView, Wide, Medium, Narrow FOV

100 fps SuperView FOV

30, 25 fps Wide, Medium, Narrow FOV
---
About Me-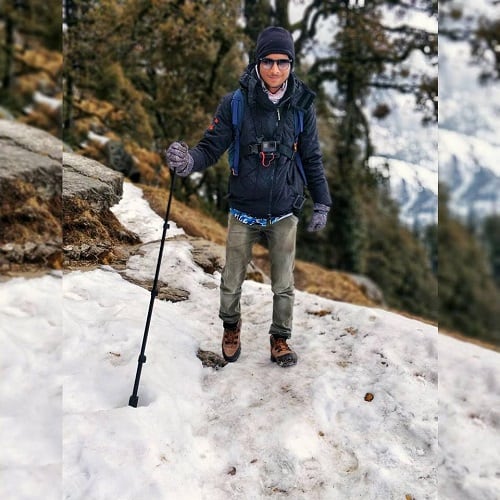 Hey! I am Jony Jindal aka Nomadic Jony. I love to explore the places and do some fantastic adventures. I like to use new – new gadgets for my trips. I traveled more than 1 lac km on the road till now from last two years of my nomadic life.
You can know more about me at – go4explore.com
Also Read:
1) Top 10 Best Instant Cameras in India