How to print photos from your phone with Fujifilm Instax Share SP-2 and SP-1
Modern instant printers have made the process easier and have proved to be actually useful for printing mini photos if you really need them in a tangible form.
Fujifilm has made its Instax Share app available via both Android and iOS app stores which can be downloaded on any modern smartphone running these two OS. From this app, you can print any photo you have clicked from your smartphone and even customize them as per your preference by adding different frames or designs.
The SP-2 model of the printer is a newer model and offers some added advantages of better image quality at 320dpi and faster printing speeds.
The app wirelessly connects to the instant printer and you can select the photos for printing directly from your camera roll or even online services like Facebook, but the downloading time would be a little extra depending on your network speed. On the newer printer model, the printout should be ready in not more than 10 seconds.
There are loads of quality polaroid cameras, or instant cameras, as they are better known as, available in the market, especially from companies like Fujifilm that have been in the camera business for long.
---
1

Fujifilm Instax Share SP-2 Instant Printer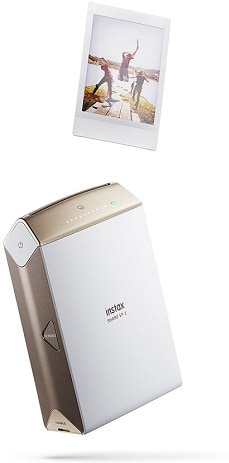 1) Gone are the days when you needed to carry a separate camera for clicking photos, modern smartphones are powerful enough.
2) This compact printer from Fujifilm allows you to instantly transfer photos from your smartphone to the printer and instantly have a hard copy of them.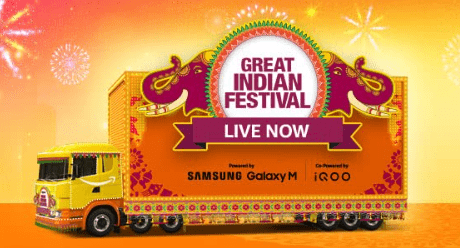 3) Your images are securely transferred over a Wi-Fi connection.
4) A companion app for the printer is available for both Android and iOS devices which lets you quickly transfer the high-quality photos of 320 ppi.
5) Once transmitted, the printer takes not more than 10 seconds to provide you with a hard copy.
6) The printer has a high-capacity rechargeable battery which you can charge with your phone's charger itself and it also includes a reprint button in case you need more copies of the same photo.
Check Price : Amazon | Flipkart (NA)
2

Fujifilm Instax Share Color Smartphone Printer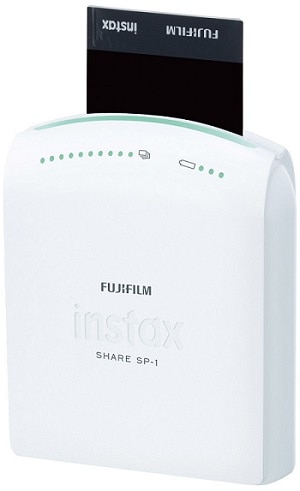 1) This is another value for money smartphone printer that can easily fit inside your pocket so that you can print photos whenever and wherever you like.
2) Like the one previously mentioned, this printer also transfers images over Wi-Fi, using the companion app provided by Fujifilm for both iPhone and Android phones.
3) The app also offers an option to share your photos directly to Facebook and Twitter.
4) With that, the app includes an Intelligence Filter that improves the picture quality by using several auto correct means and modifiers, and it also includes several filters to give a different tone to your photos.
5) The company has included a battery that can last for as many as 100 prints before it completely dies.