Panasonic is one of the most trusted brands around the world when it comes to electronics. I've been using the Panasonic 49 inch Full HD LED Smart TV  (TH-49ES630D) Viera smart TV for almost a year now and here's my review of it.
Starting with the panel itself, it is a 123cm (49-inch) Full-HD panel with a 1920x1080p resolution. The picture quality excellent to say the least. Even though it's a 1080p panel the videos look sharp and have crisp colors. Thanks to the IPS plus panel the viewing angles are excellent too.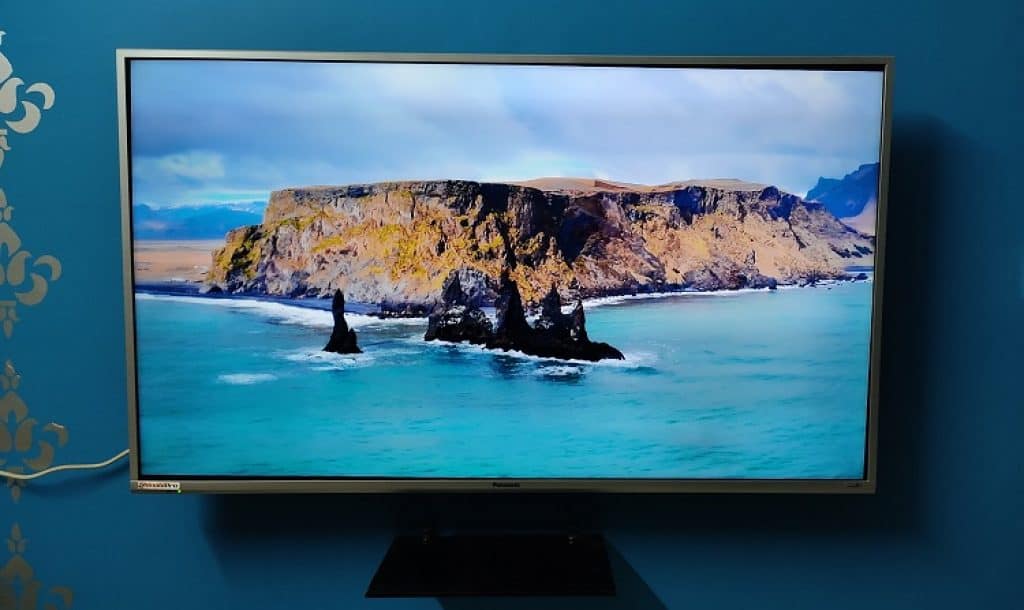 The OS or the interface of this particular model isn't android but is a custom Firefox OS. There is Youtube and Netflix preinstalled and that's about it. There is an app store present but there's not a single useful app in it. There's no way to install any third party app either, therefore no Amazon Prime Videos, no Hotstar, or any other streaming apps can be used on the TV.
On the plus side, you get an inbuilt screen cast option that lets you stream your mobile screen to your TV with almost zero latency.
The media library app lets you access any photos, videos and music as well that is stored on the connected storage device. The another good feature I like about it is that, while connected to the same Wi-Fi network, the storage device can be accessed through your Windows 10 PC as a NAS, but I couldn't get this to work on the smartphone.
The other features include USB file sharing, Web Explorer, Wallpaper TV, Clock, Timer, etc. There's a TOI app present too, but tbh I never used it.
Also Read : 

10 Best LED TV in India (Smart / Non Smart)

11 Best Smart LED TV Under Rs 30,000 in India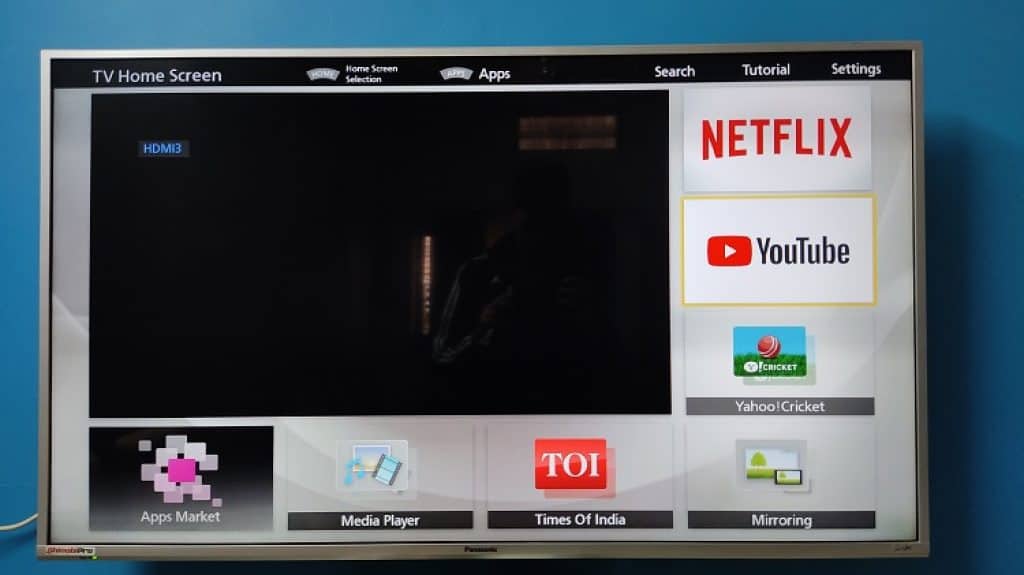 There's a TV remote app present on the Play Store that works just fine, but again, it needs to be connected to the same Wi-Fi network. It's very handy when you want type something while searching but that's very rare.
As for the ports, there's 3 HDMI ports (two at the back and one on the left side), two USB 2.0 ports, one power input and the traditional 3-pin input ports. Overall there are enough ports to connect any peripherals you want like gaming consoles, home theatre, or the TV set-up box. Both the USB ports can be used simultaneously which is nice. There is RJ-45 port for the ethernet too.
Both 2.5 GHz and 5 GHz Wi-Fi bands are supported. Bluetooth peripherals like headsets or speakers can be connected too using the wireless connectivity feature/app.
The speakers are the best part about this TV according to me. You get two 10W speakers on either side and a 15W 2.1 woofer at the bottom. The sound output is 100x better than any other TV in this price segment. The bass is superb, and the sound gets loud enough to be even played in a party (no kidding, I really did that).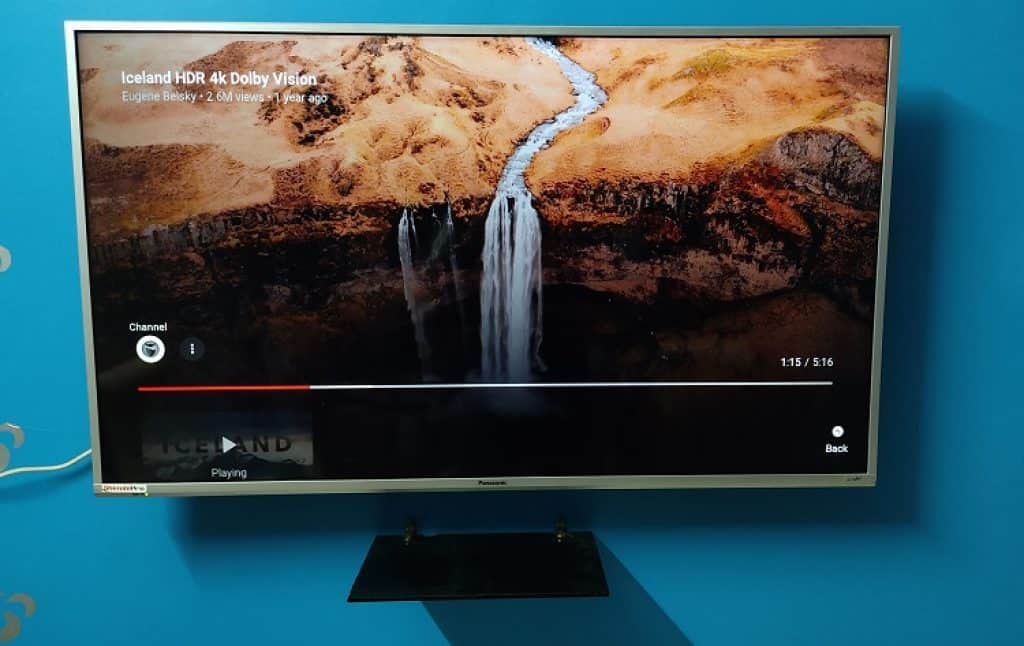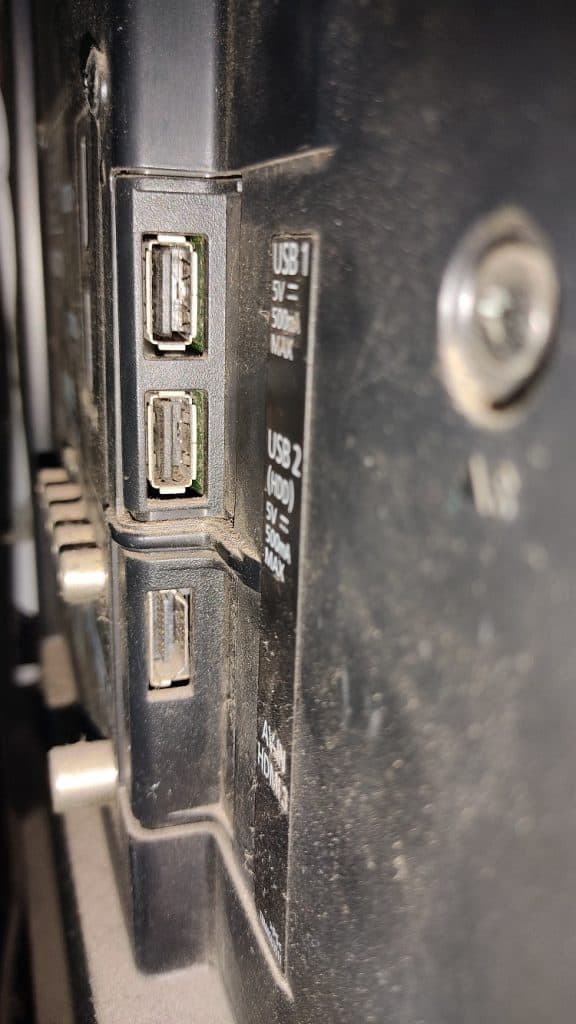 One of the biggest positives for going with a trusted brand is that you can count on after sales service. A few months back I noticed some dirt inside the panel, it wasn't that bothering but was noticeable on the white or just bright background. When I logged a complaint to the service center (as it was under warranty period). They sent an engineer home for inspection and he took the TV to the service center where it was cleaned and sent back for no extra cost. So, over all a nice experience.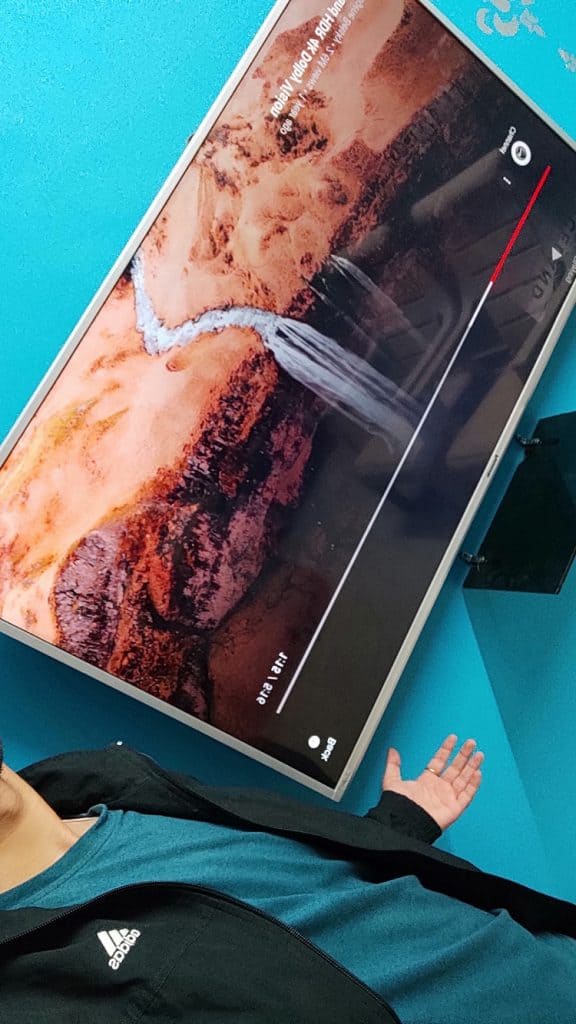 To sum it up, the Viera TH-49ES630D is an excellent choice that you should consider if you are looking for a 49-55 inch TV in 35-40k price segment.
Pros –
Excellent picture quality
Best in class sound output
Nice set of features like screen cast and Bluetooth connectivity
Good number of ports
5 GHz Wi-Fi support
Cons –
No 4K
Limited number of apps
No third party apps can be installed
There is no support of subtitles when watching a movie using media player. (just nit-picking now)
Overall it's a nice TV if you are comfortable with no 4K availability. As for the lack luster of OS, you can always get an Android TV box that will get access to all the apps available for Android.
On the positive side you get an amazing audio and visual experience, after all that's what a TV is intended for.
Also Read:
11 Best Studio Monitor Speakers in India
10 Best Party Speakers With Good Bass
Best 4.1 Channel Speakers in India