Playing board games with your family can be quite entertaining and allows you to bond with each other as well. These board games not only keep the kids away from TV and phone for a while but also is great to teach them sportsmanship, teamwork, patience, problem-solving skill and many other values.

Currently, there are so many board games in the market that it can be difficult to buy on which will be perfect for your children. This is why we have prepared this guide where you can read about the different popular board games and compare them to find the best board games for your kids.
How to Choose a Board Game
Choosing a board game requires you to consider a lot of factors and features. So, here are a few things that you should keep in mind when looking for the perfect board game for your kid.
Consider the Complexity of the Game
The first thing you need to check is whether the game easy to understand for your kids or not. And the best way to do this is by checking the age group for which the board game is suggested and reading through the rules of the games.
If you end up buying a board game which is too complicated for the kids to understand then the kids will find it boring and won't end up trying to play it after a couple of times.
So, look for a game which is fun and will keep your kids occupied.
Also Read : 10 Best Board Games for Adults in India
Consider the Length of the Game
There are different types of board games which last for different duration of time. A few games can last well over a couple of hours and a few can get over in 30-50 minutes.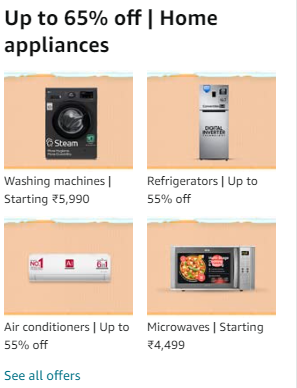 So, depending on how long you want to play or how long you want to keep your kids occupied, you need to choose the board game.
Check the Player Count
Another important feature to consider is the minimum and maximum player count of a board game. Most games require 2 players and can have a maximum of 6-10 players.
So, choose a game which will suit your regular game nights with the kids.
Top 10 Board Games in India for Your Kids
1. Mattel Scrabble Board Game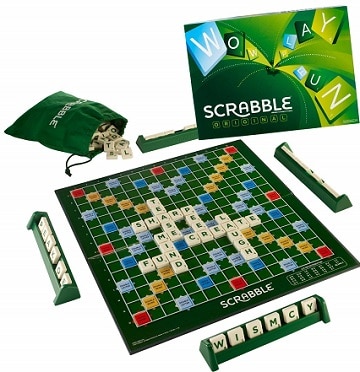 One of the most popular board games for kids, Scrabble is both fun and educational. This board game can be played with 2-4 players and is a great way to learn new words and improve your vocabulary.
Although the kids will find making words difficult in the starting, they can end up learning a lot of new words as time passes and can truly start enjoying this game.
One of the best things about this board game is that the board and the word tiles are built of long-lasting material. So, unless you lose the pieces or physically damage the game, it is good to go for a long time.
So, if you wish your kids to have fun while developing their vocabulary, spelling, and general knowledge then Mattel Scrabble Board Game is definitely one of the best board games to consider.
---
2. Funskool Game of Life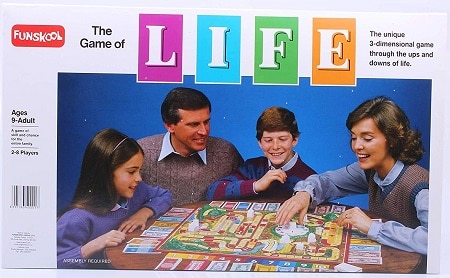 One of my favorite games of all time as a kid has to be Funskool Game of Life. A game similar to monopoly but not as long, Game of Life was a great way to experience adult life while still being a kid.
Perfect for up to 6 players, this game gave you a chance to get a job, get a salary, get married, and have kids as well. Pretty close to real life, right?
In this game, you spin the wheel to move forward which in itself is quite a lot of fun. And you have so many opportunities to make money, manage your money, and is a good way to teach your kids about debt and the stock market as well.
A popular family board game, you can help your kids become more focused in life by playing this game with them. Plus, it doesn't go on for an eternity like scrabble or monopoly so you can set aside time for it.
---
3. Mattel Pictionary – The Game of Quick Draw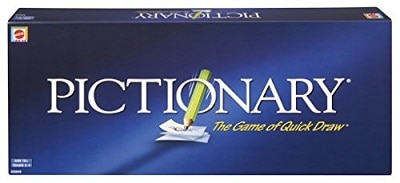 A great game for kids who are creative and love to draw is the Mattel Pictionary board game. Easy to understand and set up, this board game includes different category boxes containing words that the players need to describe. To start, you will need to roll the dice and pick a card from the box where you land and then draw the word which you got so that your teammate can guess.
The first team to reach the last box wins the game. What is truly interesting about this game is that apart from being fun, it can help your kids learn how to draw and learn new words as well.
They will need to understand the meaning of the word to be able to draw it which can help with their image-recognition skills. Also, since it is time-based, it can help your kids to accomplish tasks in a shorter duration.
One of the drawbacks of this game is that it requires a minimum of 4 players. So, if you have just 1 kid, you might need to gather the players before you can start playing this game.
---
4. Funskool Monopoly Deluxe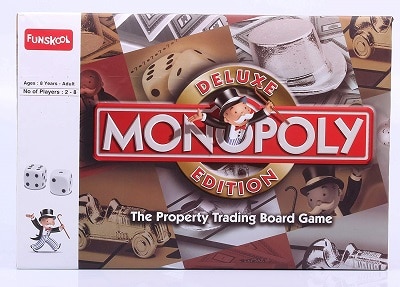 Another classic board game which everyone plays in their childhood (even adulthood) is the Monopoly Deluxe board game. A competitive family game which helps you to spend some time with your kids, this board game is a lot of fun as well.
The aim of this game is to collect as many properties as you can so that you can gather rent on these properties and become the wealthiest player.
Perfect for kids above 8 years old, Monopoly Deluxe starts with each player getting the same amount of money from the bank.
Then, you roll the dice to determine the first chance and buy properties to get rent when other players land on it.
This game helps your kids learn how to strategize to make the most money as they will have to make hotels, houses, etc. on the properties to increase their wealth.
Honestly, this is one of the most entertaining games to play with your kids but it can sometimes go on for a couple of hours at a time.
---
5. Creative's Millennium Snakes and Ladders Ludo Board Game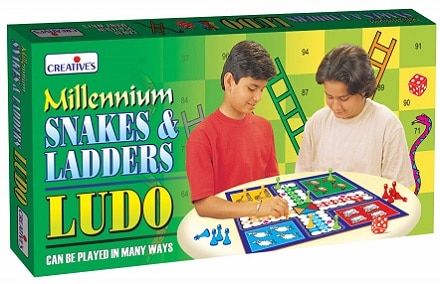 Let's face it, when we are talking about best board games for kids, Ludo and Snakes & Ladders are definitely up in the list. In fact, this is one of the first board games which is usually introduced to kids at a young age because it is easy to understand and play.
And well, Creative's Millennium Snakes and Ladders Ludo Board Game is the best way to enjoy both the games in the same package at a reasonable cost.
Snakes and Ladders is quite simple as all you have to do is roll the dice, move your piece, and then climb up the ladders or slide down as the snake bites you.
And while this game can be played with up to 6 players, ludo can be only played by 4 players.
However, it does help you strategize moves and helps your kids learn how to make decisions and keep moving on to win in the end.
Overall, this is a good board game for fun and doesn't take a long time to be played as well.
---
6. Taboo Board Game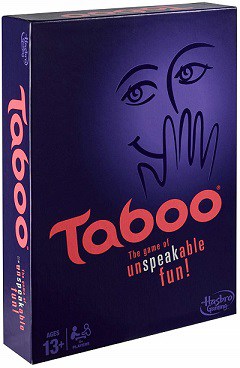 Do your kids like to act? If yes, then the Taboo board game is the perfect choice for them. One of the few games which can be played easily with more than 4 players, Taboo is challenging but a lot of fun. In this game, you have a deck of cards containing words which you need to explain to your teammate.
It is a little similar to Pictionary but instead of drawing the word, you have to help your teammate guess it by saying similar words around it.
But that's not all, there are a few forbidden words which you cannot use to explain the object on your card. Trust me, it can be a lot of fun and can help your kids develop their creative skills as they have to find unique ways to convey the word on the card!
---
7. Funskool Connect 4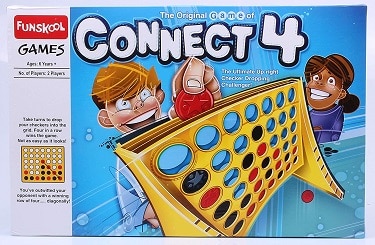 Another classic board game, Funskool Connect 4 is an ideal game for anyone above the age of 6. This two-player game is perfect for those weekend funs and is quite easy to set up and play as well.
In this game, you have a grid along with 21 blue tokens and red tokens. The player who makes a horizontal, vertical, or diagonal line of 4 token pieces wins the game.
Easy, right? And the best part is that this game can hone your kids' strategy planning skills and can help them improve their concentration as well. Also, since the grid and the tokens are made of long-lasting material, your kids can play this game for a long time.
An economical, fun, and learning board game, Funskool Connect 4 is a great way to pass time with your kids and bond with them.
8. Funskool Guess Who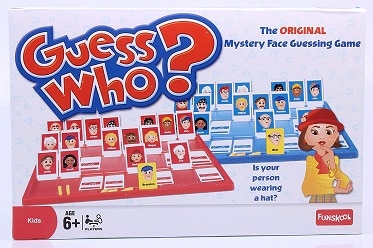 Another board game which I remember playing a lot as a kid is the Guess Who game. This was one of the easiest games to set up and didn't take a lot of time as well.
A sort of mystery game, Guess Who required you to guess your opponent's chosen character by asking questions and eliminating the characters.
This is a great way to develop thinking and questioning skills as you need to ask the right answers to win the round quickly.
Since it was easy to set up and pack as well, this game was a favorite among kids as they could start on right away with it.
---
9. Funskool Pictureka Disney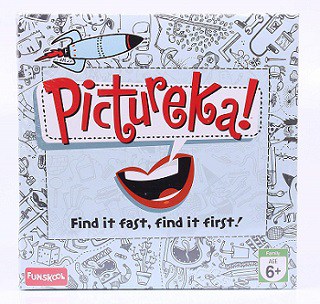 Another extremely fun game for kids who are 6 years old or above, Funskool Pictureka board game is both challenging and fun. In this game, you have to complete 10 missions first to win the game.
The entire board is visually pleasing and keeps on changing so it is not possible to learn the board map and win the game, which makes it even more fun.
There are three different categories of mission cards and the players need to collect 10 mission cards from these different categories.
A kind of picture hunt, this game can be played by more than 2 players and is a great way to develop your kid's image recognition skills.
---
10. Creative Educational Aids P. Ltd. More Fun With Words Puzzle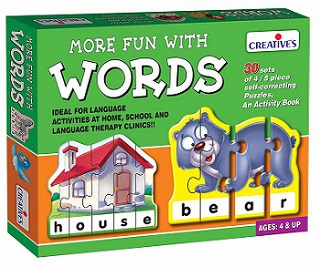 For young kids, aged 5 or less, Creative Educational Aids More Fun with Words Puzzle is the best board game to buy. This game consists of 30 three-piece puzzles, an activity book, and an Activity Guide.
The kids have to form these word puzzles which is a great way to teach your kids spellings and meaning of these words. Apart from that, it also helps them in observation skills and improves their concentration level as well. Overall, this is a good game for small kids who have just started learning about words.
Ease of Maintenance
One of the most important things to consider is how easy it is to take care of your game. Remember, a game which is easy to set up and pack up is definitely going to last longer.
And board games with small pieces are to be handled with extra care so that the pieces don't get lost. So, choose a game which won't be rendered useless after a few pieces get lost over the years.
Choose a Game in Your Budget
Finally, you need to buy a board game which fits your budget. You will find board games in all budget ranges, from expensive to the cheapest options.
Don't be a fool and buy expensive games if you can't take care of it or if there is a cheaper version of it available. In the end, all that matters is that your kids have fun and there are many reasonably priced board games which will help you with it.