Playing board games is a lot of fun, regardless of how old you are. It is not only a great way to spend time with your family and bond with your loved ones but can also help you grow intellectually and mentally as well.
And while games were previously played just by kids, a lot of adults have started indulging in it as well. As a result, a lot of new board games have been introduced in the market which meet adults' level of fun and mental capacity.
Are you looking for a fun board game to play with your family and friends as well? Then, you have come to the right place. In this article, we have listed down the 10 best board games for adults which you can get to make your weekends and evening even more fun!

Tips for Choosing the Perfect Board Game for Adults
Here are a few things to keep in mind when looking at the perfect board game for yourself.
Select the Type of Board Game
There are a lot of categories available in board games so, the first step should be to decide on the type of game you are interested in. There are strategy games, party games, trivia games, economic collection games, and so on.
Also Read : 10 Best Board Games for Kids in India
Some of these games are easy and don't require a lot of thinking. On the other hand, a few of these games would require critical thinking and can be long and arduous. So, choose the type of game which will be fun for you and challenging at the same time.
Decide on the Player Count of the Game
Another thing that you need to consider is the number of people who can play that game. If you have a large number of friends, then you might want to consider a game that can accommodate that many people.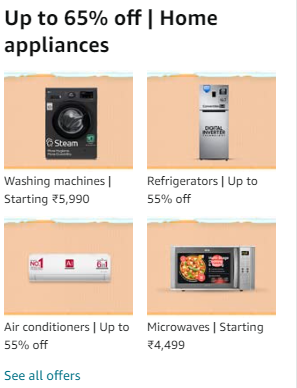 On the other hand, if you usually have only a few people to play with, then games for smaller groups like Scrabble, Battleship, etc. could be perfect for you.
Consider the Game's Complexity Level
Next, you need to select the game based on the fun and complexity level. If you are looking for something easy and fun then stick to games like Taboo, Game of Life, etc.
On the other hand, if you are looking for a game that requires you to think and strategize then games like Trivial pursuit, Catan, Battleship, etc. would be a good choice.
Consider Game's Time Frame
One of the most important things to remember when buying a board game is to determine how long will it take to play it. A few games go on indefinitely like Monopoly which can be fun but can get boring for some players as well.

On the other hand, if a game is short, you can play it several times allowing different people to win which can be fun and interesting.
Look for a Game Which Suits the Personality of the Players
Now, depending on the players, you need to choose the perfect board game. If you have more players who like intellectual simulating or trivia games then it would be better to buy a similar game.
However, if there are players who like to just enjoy and not think too much then you would need to get a game that offers exactly that. The most important thing is to think about how much other players are going to like a game before you buy it.
Top 10 Board Games for Adults
1. Taboo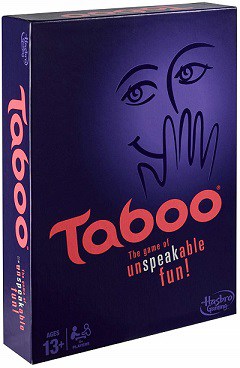 One of the most popular board games for adults is Taboo which can be played at parties, home, or anywhere you want. And the best thing about this game is that you can play it with both your friends and family.

A quick-thinking game, Taboo requires the players to make their teammates guess the word without actually speaking aloud the forbidden words. Trust me, it is a lot of fun and can really get your creative mind working. Plus, since there is a timer, it becomes more exciting and satisfying when you are able to complete the round successfully.

So, if you are looking for an instant thrill and love playing in teams, then Taboo is definitely the best choice for you.

Pros
Creative thinking
Easy to set up
Easy to play
Cons
Expensive
Difficult to get used to
---
2. Scrabble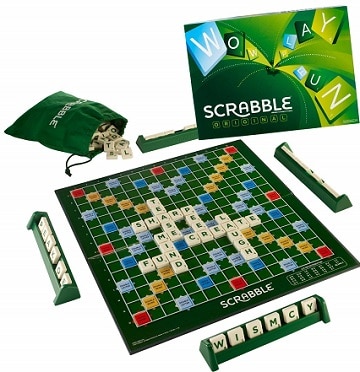 Scrabble is one of those games which has been in the market for a while now because it never goes old. This word game can be played between 2 to 4 players and is perfect for people who like to think and are good with vocabulary.

You have to make words in this game to earn points, which is not as easy as it sounds since you only have 7 letters with you to use at a time. Plus, a lot of rules ensure that you have to think thoroughly before making a move which can be really stimulating.

For all readers and word enthusiasts out there, Scrabble definitely is a fun game to play. And you can end it at any time by calculating your word score and declaring the one with the highest word score as the winner.

Pros
Inexpensive
Improves your vocabulary
Multiplayer game
Cons
Requires knowledge of words and spellings
Cannot be played more than 4 people
---
3. Game of Life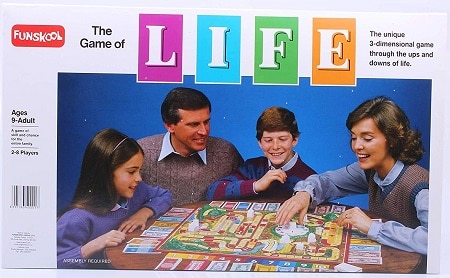 One of my personal favorite games is Game of Life which allows you to experience an entire life in the form of a board game. From getting a college degree to getting married, you get to experience a lot in this game which is truly entertaining. But that's not all, you also end up winning lotteries or paying debts which is quite similar to real-life as well.

There is also a spinning wheel present in this game which is used instead of the dices to make your pieces move. The winner is the one who has the most money or who becomes a millionaire in the end. What I really like about this game is that it also introduces things like the Stock market, Car Insurance, Life insurance, etc. which are a part of real-life as well.

Pros
Inexpensive
Multiplayer
Introduces you to stock market, insurances, etc. variables
Easy to understand and play
Cons
Slightly long game
Takes time to set up
---
4. Monopoly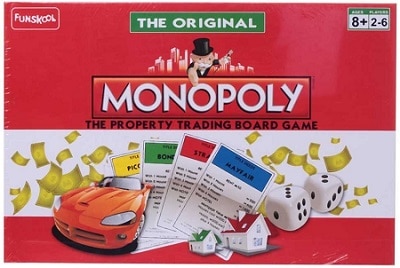 Another classic board game that everyone has been playing for years now is Monopoly. An affordable, money game where you end up buying properties to make more money, Monopoly is quite easy to understand and set up. However, it can be a long game which is why a lot of people avoid playing this game as well.

But if you have players who love planning and are interested in a long game night then Monopoly will be the perfect fit. While it is a mostly luck or chance-based game, it does require a lot of smart business transactions and dealings as well.

A game which can be played with 2-6 players, Monopoly is definitely a good way to pass time and can turn your boring Sundays to exciting ones.

Pros
Inexpensive
Improves your strategic planning and trading skills
Multiplayer game
Cons
Can be a long game
Mostly based on chance
---
Also Read :

10 Best Home Wi-Fi Mesh System in India

Best Wi-Fi Routers Under Rs. 1,000
5. Cluedo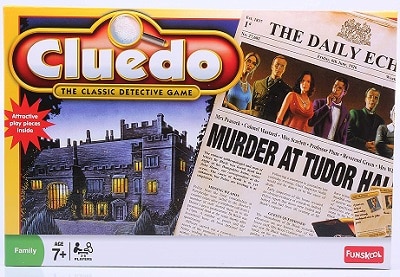 Do you love playing mystery games?
If yes, then Cluedo is the perfect board game for you to buy. Cluedo is a classic detective game that can be played with 3-6 players where you have to find out who the guilty player is. A good thinking game, Cluedo requires you to use your wit to deduce the mystery of Mr. Boddy's murder.

In this game, you have to identify the killer and the weapon while everyone acts suspicious of each other. So, if you have always loved solving mysteries or like a challenge then Cluedo is definitely a good board game to consider.

Pros
Inexpensive
Multiplayer game
Fun mystery game
Cons
Not many features or versions
Requires at least 3 players
---
6. Trivial Pursuit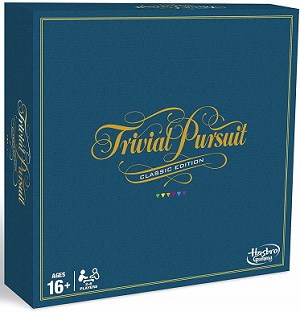 Another board game that I love to play a lot is the Trivial Pursuit which can be played with both family and friends. This game is perfect if you are trying to expand your general knowledge and are looking to have some fun as well. Trivial Pursuit involves correctly answering questions about six different categories and the first one to get all the answers correct wins.

This game is easy to set up and understand and can be played between 2-6 players. Trust me, this game is a lot of fun if you love trivia games and want to brush up your knowledge on culture, sports, geography, entertainment, and science.

It is a slightly expensive game but you can play this for a long time so, it is definitely a good investment to consider.

Pros
Multiplayer game
Good for improving general knowledge
Flexible game time
Cons
---
Also Read :

10 Best Fitness Band Under 2000 in India

Best Multiport USB Wall Chargers
7. Battleship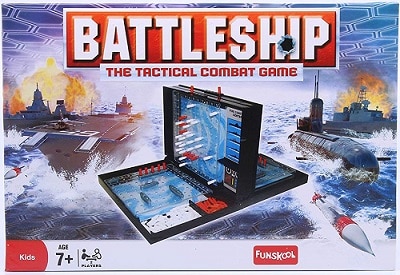 Battleship is yet another fun board game on naval combat and is quite reasonably priced at the same time. This game is a 2-player game and requires strategy and logical thinking in order to win. Players have to search for their enemy's fleet of ships to destroy them while protecting their own ships.

It takes just a couple of minutes to set up and is a great intuitive game for players. What makes this truly exciting is that you are competing and planning your next moves based on calculated risks so that you can destroy more of the enemy's fleet. And it requires you to be attentive as well so you end up being really observant and logical while playing this game.

And the sweet satisfaction of destroying the entire enemy fleet to win the game is simply incomparable. So, if you love logical thinking and strategy planning games then Battleship is definitely one of the top board games to consider.

Pros

Inexpensive
Easy to set up and pack
Easy to play
Improves your observation and concentration skills
Cons

---
8. Risk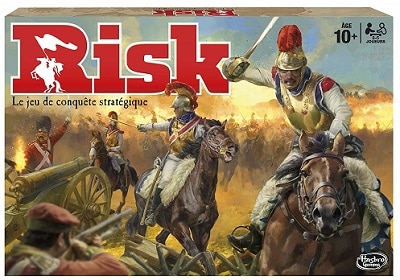 A game about strategic planning, Risk is perfect for people who love to calculate risks before taking a step. In this multiplayer game (2 – 5 players), you have to strategize on the battlefield to conquer territories. There are different features of the game which make it fun and flexible for all kinds of players.

If there are only two players playing the game, then you can even shorten the game to make it interesting and perfectly suited for your needs. As a result, while this game is a little on the expensive end, it is a great investment and will definitely be loved by strategy game lovers.

Pros

Flexible features and game events
Multiplayer game
Cons
Expensive
Slightly complicated to understand
---
9. Catan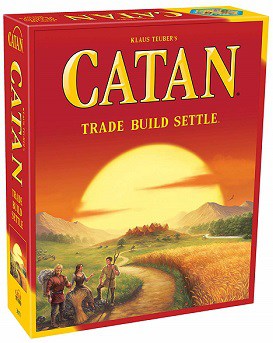 Catan is another great board game to play with your friends and family as it is quite easy to learn and can be wrapped in an hour. This game is also the winner of the 'Game of the Century' award and can be played among 3-4 players easily.

This game helps you develop important life skills as well as you need to strategize in order to gain land and build your colony. You will need to barter, trade, etc. to earn the points so that you can win the game. If strategy planning is fun for you and other players then Catan is definitely a good board game to buy.

Pros

Easy to learn and set up
Lasts 60 minutes
Fun strategy game
Multiplayer game
Cons
Require analytical and thinking skills
Require at least 3
players for the game.
---
10. Chess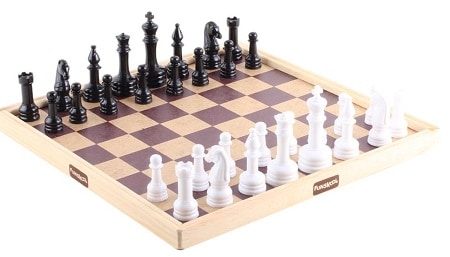 Finally, one of the most popular board games which all of us have played since childhood is Chess. A game for 2 players, this game is perfect for sharpening your mental skills and acts as a great strategy game as well. The game itself is easy to learn but there are a lot of rules to remember which might take some time to get used to.

You will need to implement out of the box ideas to win and defeat your opponent. And the game can last anywhere between 15 minutes to an entire day, depending on your skills but there are several ways to shorten so it is pretty flexible. Overall, it is। a good brain game and can turn out to be a lot of fun if you are into mental skills games.

Pros:
Easy to set up
Fun to play
Perfect for people who like to play mental skills games.
Cons:
Need to remember several rules
Look for a Board Game in Your Budget
Finally, you need to remember that there are plenty of board games in the market in different price ranges. So, there is no need to spend excessively on a game that you are never going to play.
Stick to a game that is in your budget and fun and you will end up playing it a lot more than you planned.