Recently updated on June 11th, 2023 at 09:57 pm
The Logitech G102 Light Sync is an affordable, entry level gaming mouse for those who want to get into competitive FPS or MOBAs. Logitech is a well-established brand among gamers, which specializes in making peripherals which are personalized for gamers. It sponsors the best esports personalities like shroud who blindly trust this brand for its dedication to provide top of the line products to gamers. When shroud trusts a brand so much, it really is saying something.
The product itself was only recently released in May 2020 (depending on when you are reading this), based on the same G102 Prodigy mouse from earlier but with the new Light Sync RGB technology on this one. If this is your first gaming mouse, you are in for a ride, the performance you get out of this device is unmatched by even the most premium of non-gaming mice. Let us delve deeper into the nitty-gritty of the mouse and see if it is a fit for you or not.
Also Read : Best Gaming Mouse in India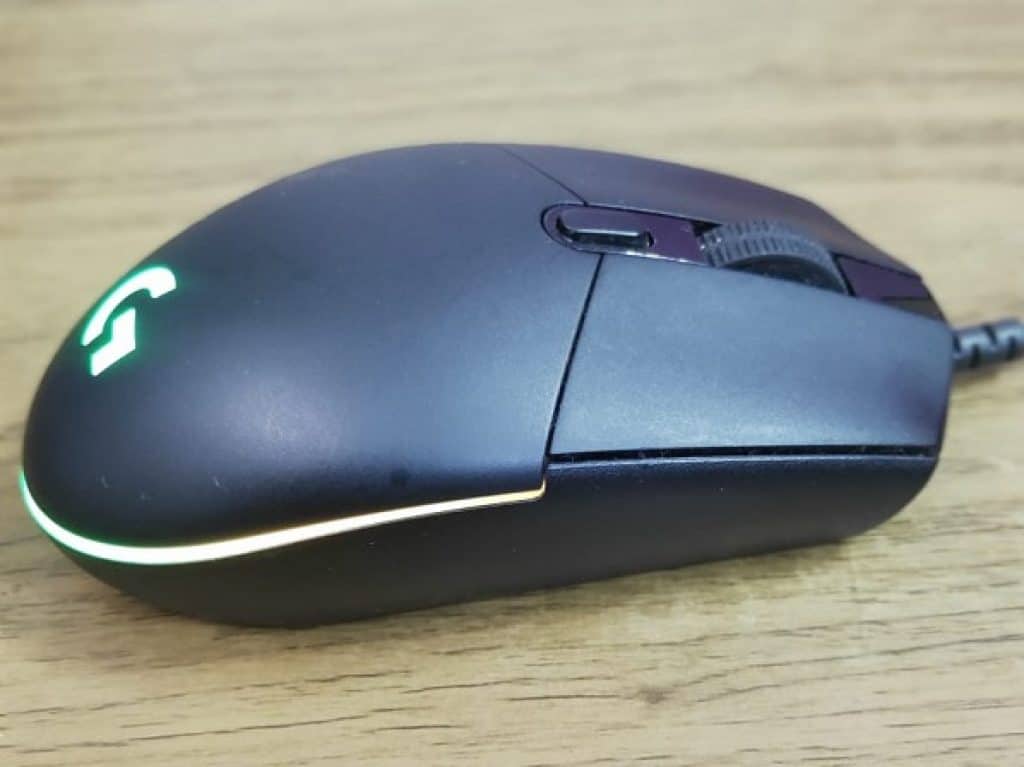 Design
The mouse comes in two colors black and white, both are aesthetically pleasing. The symmetrical design with a slight hump makes it a perfect mouse for those using claw grip or a hybrid of palm and claw. It has a small size (we will go into the exact specifications in the next section) which fits those with small or medium hands. If you have large hands, I would recommend you rather stray away from buying this as it will make for a really uncomfortable experience. Despite the ambidextrous design it only features thumb buttons on the right side which means it is only fit for right-handed users. It has a smooth matte finish.
The Light Sync version is the same as the traditional G102, barring one difference that the RGB in this version is a more intricate one, that is, it features dynamic color waves ranging across the whole bottom to side part of the mouse, which looks much more appealing to the eye and adds to eye candy for all the RGB enthusiasts out there. It just strikes the right balance between a professional and gamery look.
It is similar to one we find on the Logitech G Pro mouse which is Logitech's best gaming mouse, so you are not getting any compromises as far as the design is concerned. As to where the compromises are being made, we will discuss in a later section.
Also Read : 10 Best Gaming Mouse Pads In India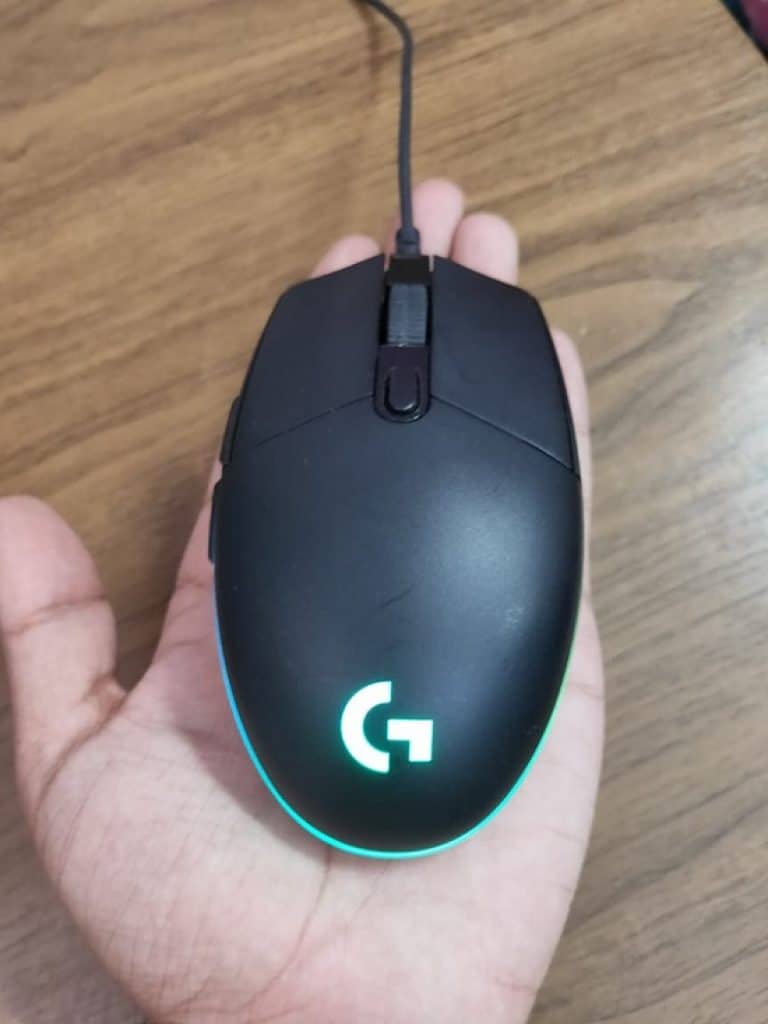 Specifications
The Logitech G102 Light Sync is a small mouse, weighing in at 85 grams. It has 6 buttons, two traditional left and right clicks, one middle mouse button (scroll wheel button), one DPI Shift button and two thumb buttons on the right. It boasts a high polling rate which clocks in at 1000 Hz, making it very responsive to use. It has a rubber cable as you come to expect from a mouse in this range.
The sensor on this one is the Mercury sensor, which is among the best sensors in gaming mice. It features customizable DPI values ranging from 400 to 8000 DPI. The mouse comes with a 2 years warranty.
Also Read : Best Party Speakers With Good Bass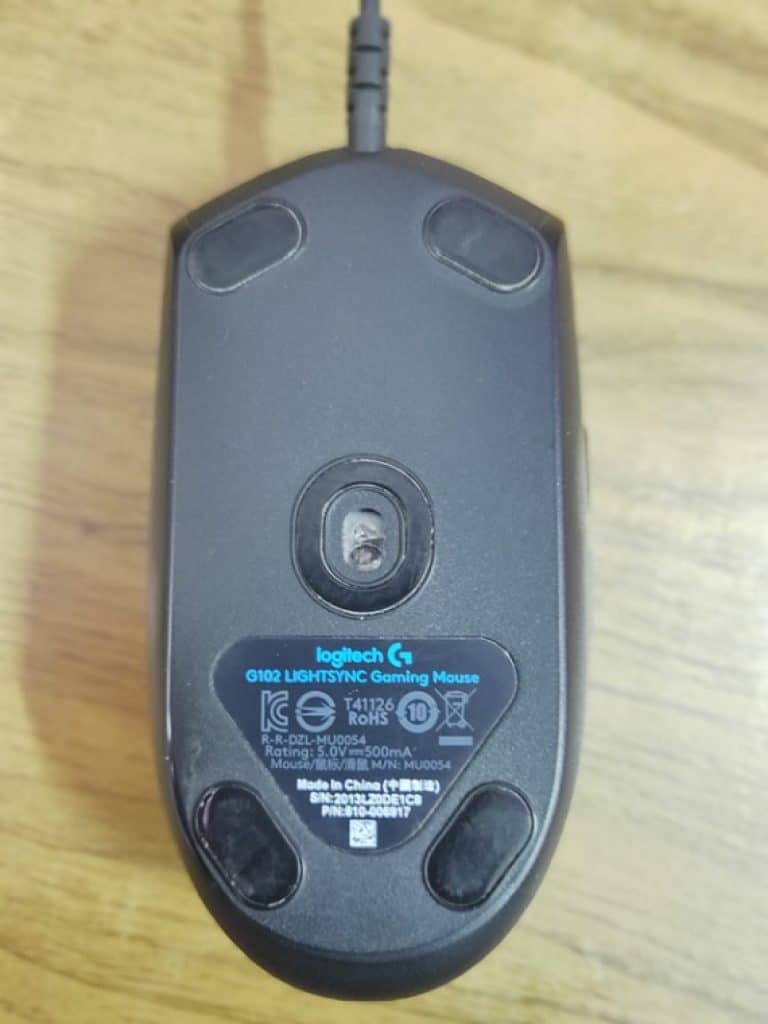 Features
As the name suggests, the mouse features a Light Sync RGB Color Wave. It is fully customizable through the GHUB software or you could choose from the many vibrant animations and color waves featured in the software. The mouse is programmable with approximately 16.8 million colors, according to the manufacturer. The mouse also features a DPI Shift button which basically allows you to change the DPI settings on the fly with customizable DPI values, which allows for a dynamic sensitivity in your gaming session.
Say, you have just finished your gaming session and want to go do some coding, with one click of a button you will be able to change your sensitivity to whatever value you want, making for a very intuitive experience. Every Logitech peripheral has Logitech G HUB support and this is no exception. The G HUB is the one spot to completely personalize your device according to your preference. You can completely customize all the 6 buttons found in the mouse to whatever task you would like for it to do.
For example, you can change the thumb buttons to execute the copy and paste command, if you are doing some office work or to the grenade button if you are playing a game. You can also create new macros if you need it. You can even customize the polling rate on the mouse.
All in all, the G HUB software allows for great personalization of your G102 mouse. It comes with on-board memory, meaning you can save your settings in the mouse itself and plug and play anywhere and it would remember your settings, this is especially handy for players who go for LAN parties.
Also Read : Best Monitors for Video Editing in India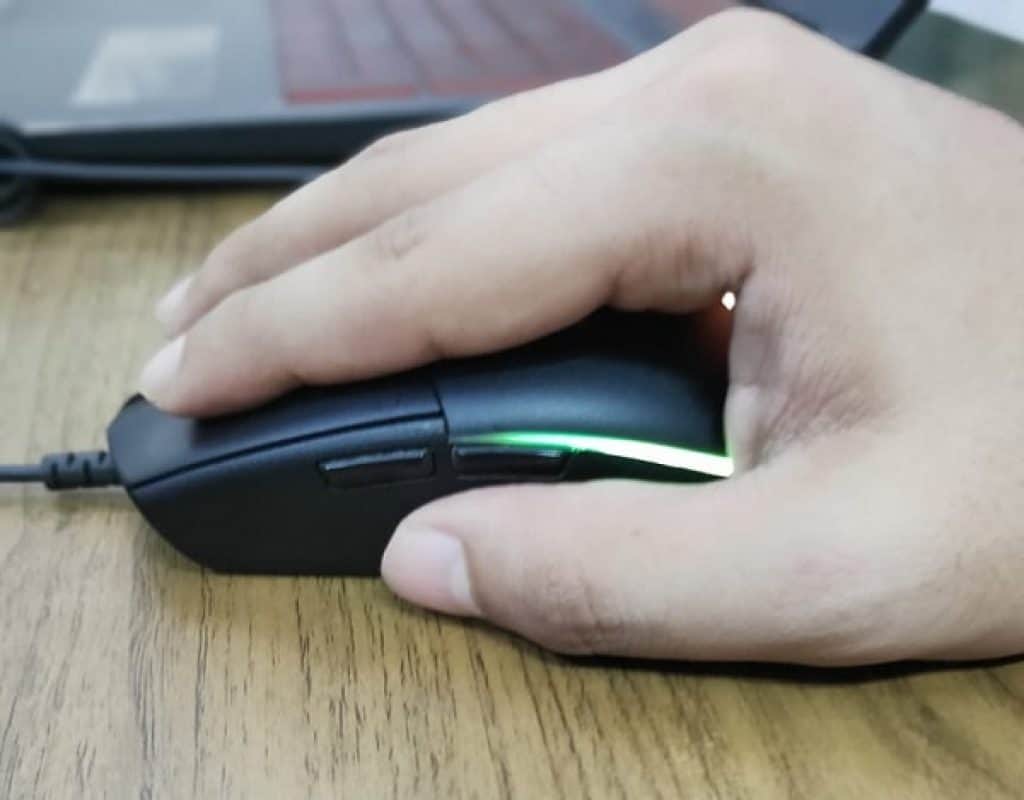 Performance
The sensor on this mouse is exactly what you come to expect from a gaming mouse. The sensor is accurate and responsive, which minimizes the latency between your input and the action happening on screen. This makes for a really intuitive experience. The mercury sensor on this device is just a tiny bit slower when it comes to performance than the HERO sensor found in Logitech's more expensive mice, but still the sensor is nothing to scoff at, the performance is unlike anything you can find in this price range.
The buttons are pretty sensitive, which might or might not be a good thing depending on your preference. It takes a bit of time getting used to it. This can lead to mis clicks happening when you first start using the mouse. You can barely feel the mouse in your hand while you are in the heat of the moment, due to its lightweight. The ambidextrous shape of the mouse makes for a comfortable grip and feels smooth while gliding on the mouse pad, but is only usable for right-handed users as it only features thumb buttons on the right side.
Also Read : Best Monitor Arm Stands in India
The Bad
The mouse might be really good at its price point but it does not come without any low points. Firstly, it does not have any rubberized grip on the sides which might turn off some people as they like the rubbery feel when holding the mouse. The cable is a non-braided one. The clicks on the left and right mouse button are very sensitive which really makes for some annoying mis-clicks happening when you first start getting used to the mouse.
This is a controversial one, the G102 along with its brothers the G402, G403 and G502, tend to develop a double click issue, which basically means that after a certain period of usage, either the left or the right click starts to malfunction and double click when only pressed once.
Although not true for every mouse but still the number of complaints regarding this issue is still a lot and thus needs to be considered. For new users you might also experience mis-clicks with the two thumb buttons as they are placed right where you are supposed to grip the mouse but you will soon get used to it.
Also Read : Best Earphones Under Rs. 2000 in India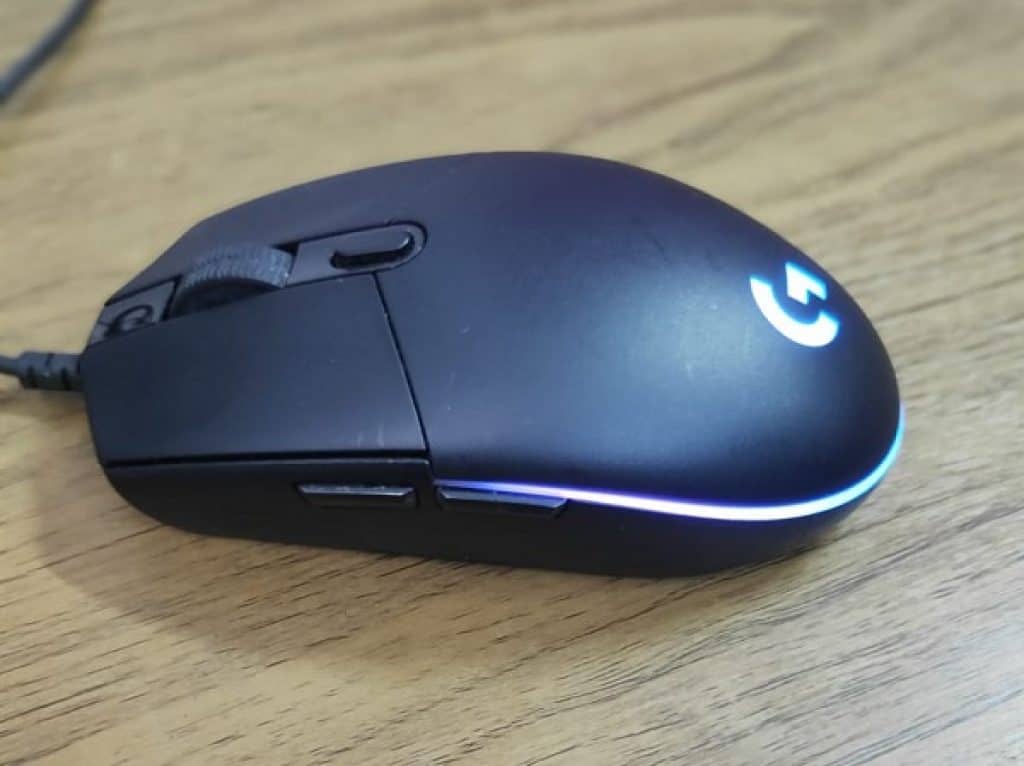 Personal Experience
In my 6 months of usage of this mouse, I have not run into any of the problems stated above. This mouse has given me a consistent performance through-out. It is perfect for my hybrid grip and the light weight makes it really comfortable to use and flick with. The dynamic RGB on the mouse really gives it a premium look and is appealing to the eye.
The performance of this mouse is something I can rely on and focus on the game without thinking whether or not my mouse is giving me the performance that I need to win. I have used this mouse to play competitive FPS games like Valorant and also single player games like Shadow of the Tomb Raider. It performs fairly well in both games; tracking feels accurate and response time is up to the mark too.
Also Read : Best Mechanical Gaming Keyboards in India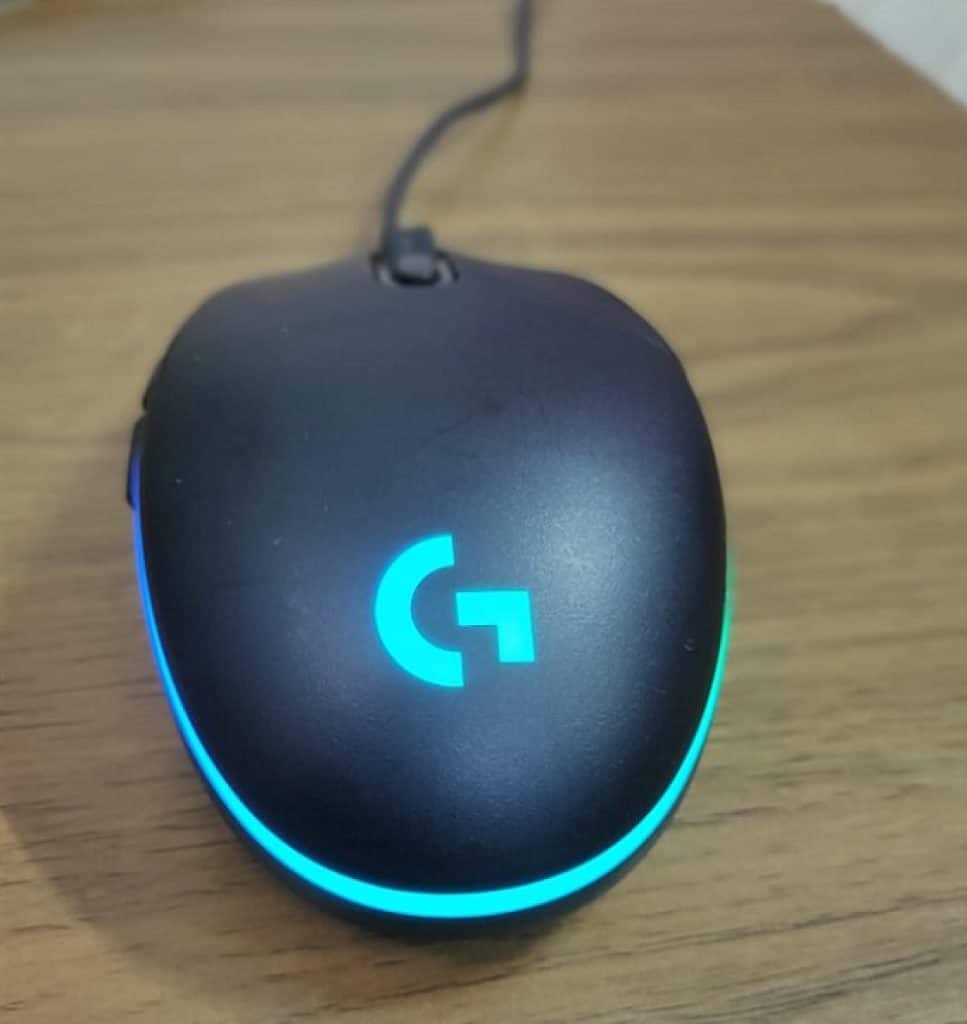 Final Thoughts
Is this the best mouse out there? Probably not. Is this the best mouse in this price range? Definitely. I don't think any other mouse has provided such performance at this price point. The price to performance ratio on this mouse is unmatched. If you are new to gaming and looking to dive into competitive gaming, this is just the mouse to get you started.
Written By – Naman Pandey

Rs.

1,440

Rs. 3,000
1 new from Rs. 1,440
in stock


Rs.

2,295

Rs. 2,895
4 new from Rs. 2,295
in stock

Also Read :
Best Ultrawide Gaming Monitors in India
Gaming Monitors Under Rs 20,000 in India
10 Best Earphones Under Rs 1000