With the ever-increasing pollution levels in our cities, it has become extremely difficult to stay away from those respiratory diseases. While you may not be able to control the air quality outside but you can definitely take care of your home. Air purifiers are a great solution take care of the pollution at least in the places where you spend most of your time.
The demand for air purifiers has skyrocketed ever since the pollution has started to crop in the recent past. There are a bunch of them available in the market but not all are as good.
Top 10 Best Air Purifiers Under Rs.10,000 in India
To help you out with the process of decision making, we have created a list of some of the best air purifiers you can get under a budget of Rs. 10,000. Here we go:
---
1. Honeywell Air Touch A5
1) Honeywell is quite a well-known brand in this category that makes a lot of smart home products.
2) This is an indoor air purifier that has a CADR of 250 m3/h making it able to cover a room size of up to 323 square feet.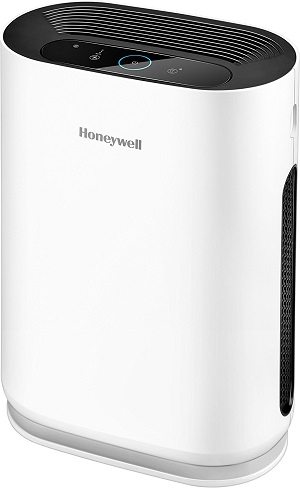 3) The HEPA filter is a washable one that can remove larger objects from the filter. It is an ozone-free purifier that uses three-stage filtration process to clean your room's air.
4) For a daily usage of 8 hours, the filter can work for about a year. To add to the aesthetics, the purifier is available in white and gold colour options.
Check Price : Amazon
---
2. Philips 1000 Series
1) Philips also has a great product in this price range that offers a list of features to keep you safe from all the polluted air.
2) Apart from this, the purifier is smart enough to automatically sense the ambient light and turn to night mode in which it makes very little noise.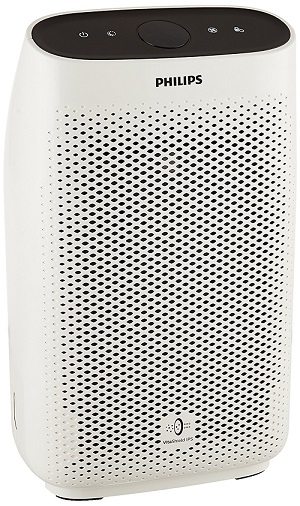 3) You will get a clear indication of the air quality around you which is indicated by four indicator lights.
4) The purifier is ozone-free and can eliminate particles up to 0.02 microns, which is quite great. The CADR of the purifier is 270 m3/h and can be purchased for around 9K online.
Check Price : Amazon
---
3. Xiaomi Mi 2
This is the second iteration of the original Mi air purifier and takes its capabilities a notch above. Mi is a popular brand known for making quality products available at a reasonable price.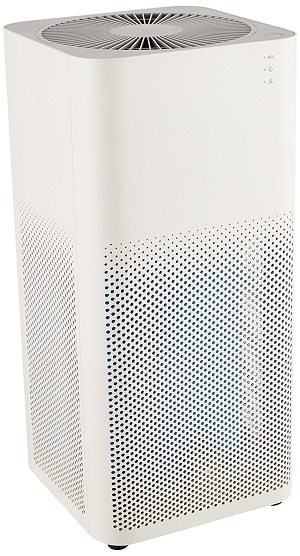 This air purifier comes with a unique cylindrical HEPA filter that also has activated carbon layer for an all-round protection.
It can clean a room of 400 square feet in less than 10 minutes and it efficiently takes care of the minute PM2.5 particles.
It can be connected to the Mi Home app to monitor it in the real-time. The purifier is available for 9K while a separate filter would cost another 3k.
Check Price : Amazon
---
4. Gliese Magic
1) For a price of around 7K, you are getting one of the most feature-rich HEPA based air purifiers.
2) It is an indoor air purifier that comes with five stage air purification for optimum results.
3) Its cylindrical shape gives a 360-degree filtration that is considered better than others.
4) Its CADR is 140 m3/h, which means a room size of 200 square feet can be cleaned using this purifier.
5) It is an interactive air purifier that comes with a touch panel for controlling it. At this price, this is one of the best air purifiers that you can get for your home.
Check Price : Amazon | Flipkart (NA)
---
5. H3O VE1
1) Taking things a notch above, this air purifier uses 7-stage air purification for just the best air quality inside your room.
2) Speaking of the room size, the air purifier can clean a room of size up to 370 square feet with its rated CADR of 235 m3/h.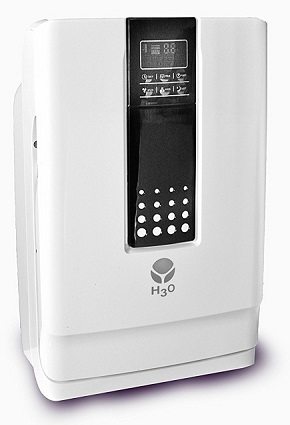 3) The company has also taken care of your comfort with the inclusion of a remote controller.
4) It also uses a HEPA filter with a bunch of filters for making the most efficient air purifier.
5) For a price of around 8k, this is an amazing deal for all the features it has to offer.
Check Price : Amazon
---
6. Airspa Tms 16 HEPA
1) In a more premium segment, Airspa has an air purifier that should work in most of the indoor conditions.
2) It has the control panel on the front and sports a design that is more conventional than what we are seeing recently. With air purification, the machine also has the odour sensor to eliminate them as well.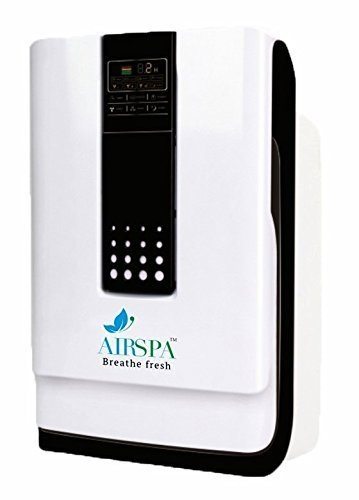 3) With the 6-stage purification process, you can also control the purifier using the remote controller.
4) There is a sleep mode which will keep the noise at the lowest level. It can cover an area of 350 square feet and its CADR is 180 m3/h. It has been priced at around 11k.
Check Price : Amazon
---
7. HUL Pureit H101
1) Hindustan Unilever Limited has a great lineup of water purifiers and the same has been carried on to the air purifier segment as well.
2) It packs in a HEPA filter that also has a carbon filter for added purification. To maintain the air quality, it also tests the air every 2 seconds.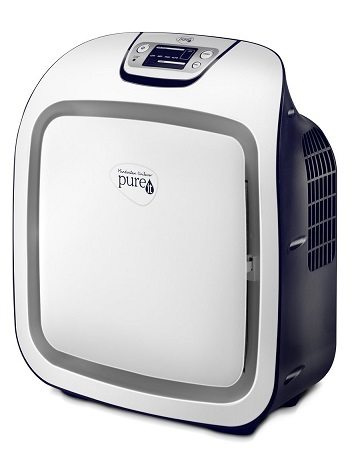 3) For the covered area details, you can expect a room between 192 and 480 square feet with a rated CADR of 192 m3/h.
4) The air purifier comes with quite a pleasing design with its control panel sitting on the top.
Check Price : Amazon | Flipkart (NA)
---
8. Prestige 4.0
Another home appliance maker has entered the air purifier market with this Prestige Air Purifier 4.0. it carries more of an industrial look that has a control panel on the front for easy access.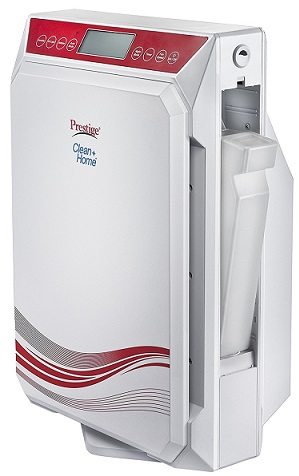 The machine brings 5-stage purification process and has 4-speed control as well. Prestige has priced around 9k and is easily available online.
This air purifier again uses an advanced HEPA filter for cleaning the maximum air with utmost quality. For some added convenience, Prestige has included an air quality indicator along with an indicator to tell you when it's time to replace the filter.
Timer and night mode come built in for an added convenience and comfort.
Check Price : Amazon
---
9. Panasonic F-PXJ30AHD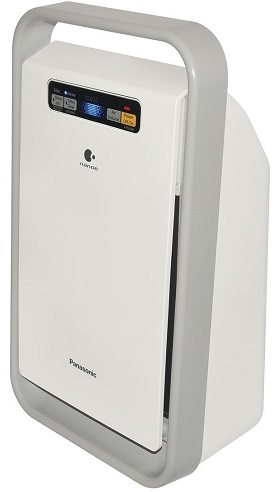 Panasonic makes use of custom nanoe purification and 3D air circulation technologies to provide you with the best quality air indoors. Over at the front, you'll find a few controls that are easy to understand and use.
The panel offers an auto mode along with a sleep mode that works for 8 hours and keeps the noise at the lowest possible level.
Along with its air purification prowess, you will also get ant-bacteria enzymes to keep you safe from diseases as well. It can even deodorise your room of size up to 215 square feet.
Check Price : Amazon
---
10. Tefal Intense Pure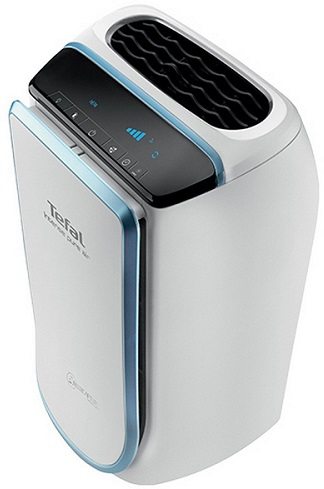 The last one to make to this list is the Tefal Intense air purifier which makes for an absolutely amazing air purifier. Using its 4-stage filtration process, along with a pre-filter and active carbon filter, this air purifier is capable of filtering up to 99.97 percent pollutants.
You can cover a room of size up to 377 square feet with this air purifier and use the four-speed settings to get the desired results. This is a quiet machine and has an indicator to let you know when the filter needs to be changed.
Check Price : Amazon
---
Benefits of Air Purifiers?
The best and the most obvious one is that you will get fresh and clean air. With the rise in pollution level as the winters arrive, not only the air outside but the one inside your house is as dangerous. We don't realise that fact that the pollution is as intense in your room as it is outside. While you can use a mask when outside, an air purifier ensures a better air quality inside your home or office.
Pollution brings a number of respiratory issues and the people who already have diseases like asthma suffer even more. You spend most of your time inside your office or home, and not out in the open. So, you must ensure that the air you breathe while in those places should be even cleaner. There are air purifiers available for cars as well, in case you don't want to leave any loose ends.
Things To Remember While Buying an Air Purifier
Air purifiers are a diverse machine and each of them is designed to cater a different need. You can't and shouldn't expect one air purifier to work in all scenarios. Following are a handful of things that you should consider and check before purchasing an air purifier:
Size of the room
Different air purifiers are designed to clean a different room size. This defines the capacity of the air purifier. You must determine the size of the room, possibly in square metres or feet, that you want the air purifier to clean the air from. Going for a wrong choice here will leave you with a product that is either overused or underused.
Filter type
Like the air purifiers, their filters are as diverse. There are a total of four filter types – HEPA (High-Efficiency Particulate Air), charged media, antibacterial and germicidal, and electrostatic precipitator. You must know beforehand is the filter you're going for can clean pollen, dust, smoke, odour, and any other stuff. It is also to be noted that the filters should be easily available and replaceable after the factory fitted on dies.
Air change rate and CADR
Air Change per Hour (ACH) and Clean Air Delivery Rate (CADR) are the two measures by which you can identify how quickly and efficiently the purifier can clean the room's air. ACH can have a rating of 4x, 5x, 7x, etc., and as you might have guessed, more the ACH, the better. CADR, on the other hand, is a certified measurement to inform the users how well your air purifier can clean the air.
UV filtration and ionization
If the air purifier says that it uses UV filtration and ionization for cleaning the air, then you should avoid them. The purifiers with these two technologies release ozone which can cause harm. You must check the details of the technology used in the purifier before going for one.
Noise level
You wouldn't want your air purifier to make loud noise while you're working or are sleeping in your bedroom. You need to check the noise level of the air purifier before going for it. Most of the brands mention this in the product details. Most of the air purifiers make very little noise while in the sleep mode.
---
Please do comment below to add your suggestions and feedback.
Contact me at Admin@shubz.in
Thanks.