We all just love the luxury of dumping our soiled fabrics in a drum and watch them come out brand new, don't we ? Here are our picks for the top 5 washing machines in india
 1 

Bosch WAK 24168IN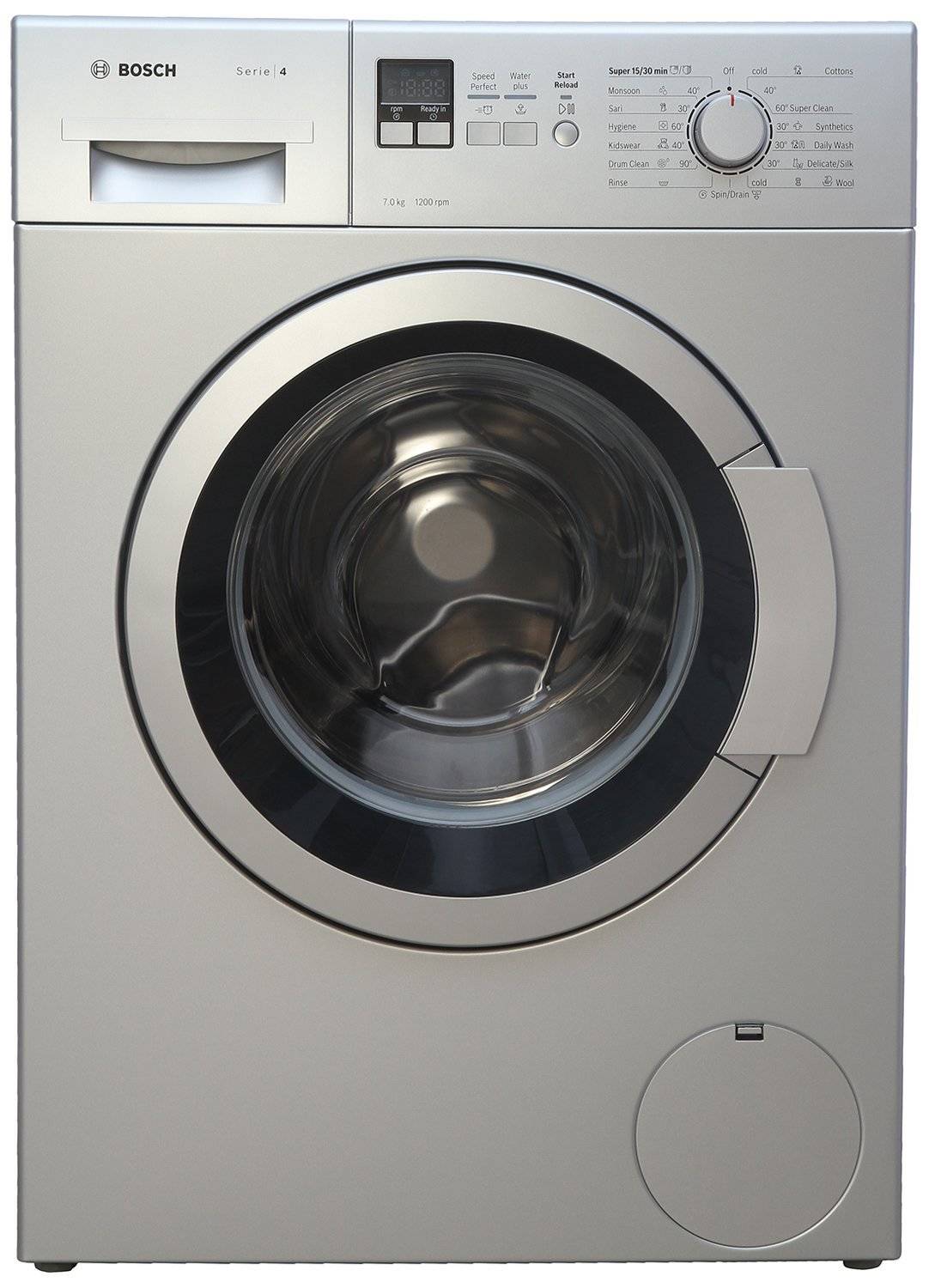 This front loading machines prices at ₹ 29099 one of the most popular washing machines in the country.
Best Buy Link – Amazon
It is the perfect optimisation of space, capacity and power. The machine can spin 7kg of clothes at 1200rpm consuming only 0.99KW . Special features are – monsoon, hygiene, sari, kids, drum clean, synthetics, Daily Wash, delicate/silk wool.
The sleek appliance stands 85cm tall , 60cm wide and 60 cm broad .
Item ships with 2 yrs warrenty on the washing machine and 10 years on the motor 
Best Buy Link – Amazon
 2 
IFB Senorita aqua SX Front loading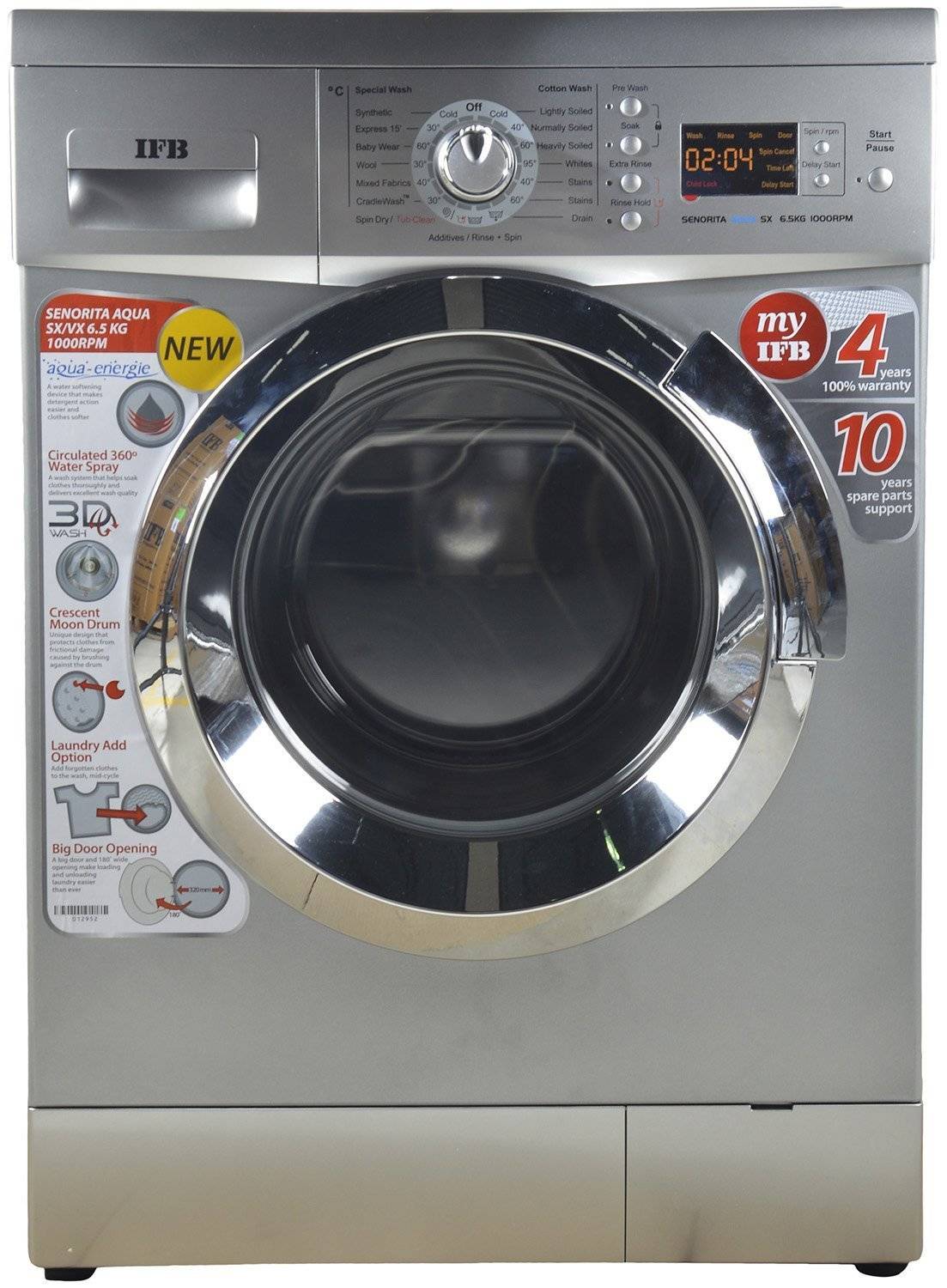 This 6.5Kg capacity, front loading  Senorita is on our list of best selling washing machines thanks to its long list of features that actually work.
Best Buy Link – Amazon 
The Senorita stands 87.5cm tall, the length and width are 59.8cm and 50.6cm respectively and it weighs 66kg.
Power consumption is 2.2kW (max) and 0.98kW (nominal).
Now for the special features we mentioned earlier- appliance features several wash care features like expres wear, baby wash, stains, mixed fabric, wool and hard wash. One feature of this device that separates it from the rest is that it converts hard water to soft, this is likely to give unparalleled cleaning action while also extending fabric life.
Warrenty is 4 years.
Best Buy Link – Amazon 
 3 
LG T72CMG22P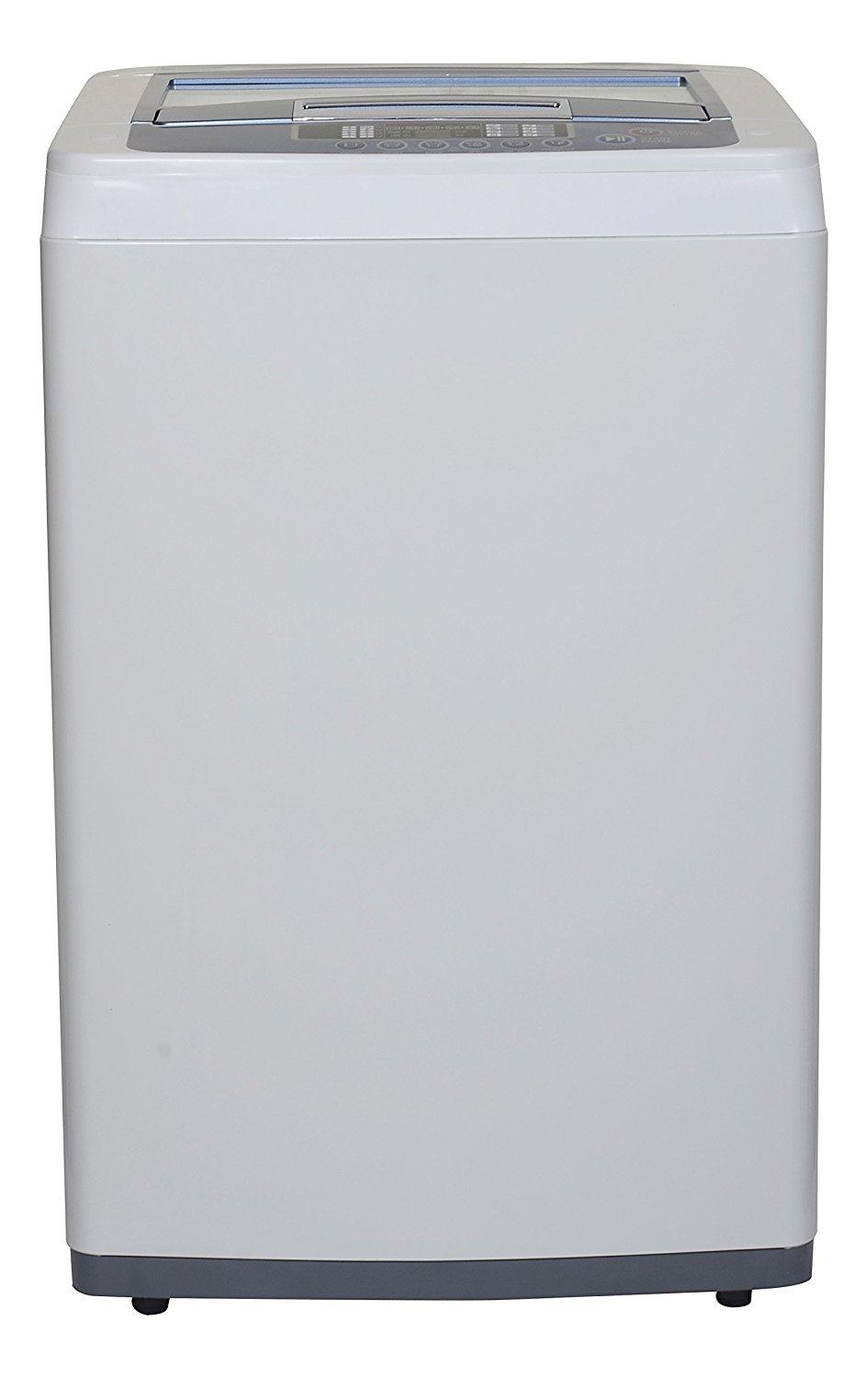 This 6.2Kg capacity, front loading machine priced at ₹ 15990 is on our list for being one of the best top loading machines in the market. While the advantages of a front loading machine cannot be ignored, top loading machines also have a great advantage – they are so effortless to load, it doesn't make you think twice before dumping your soiled fabrics !
Best Buy Link – Amazon
It can spin 6.2 kg of load at 800 rpm consuming only 1kW of electricity. It features the following wash programmes.
Program: Fuzzy, wool, quick wash and blanket. Tub cleaning is also supported.  It has two water inlets hot and cold and allows you to select the water level.  The dimensions of the appliance are – 85cm x 54 cm x 54 cm , will easily fit in one corner of your washroom .
Warrenty is 2 years .
Best Buy Link – Amazon
 4 
Haier 58020R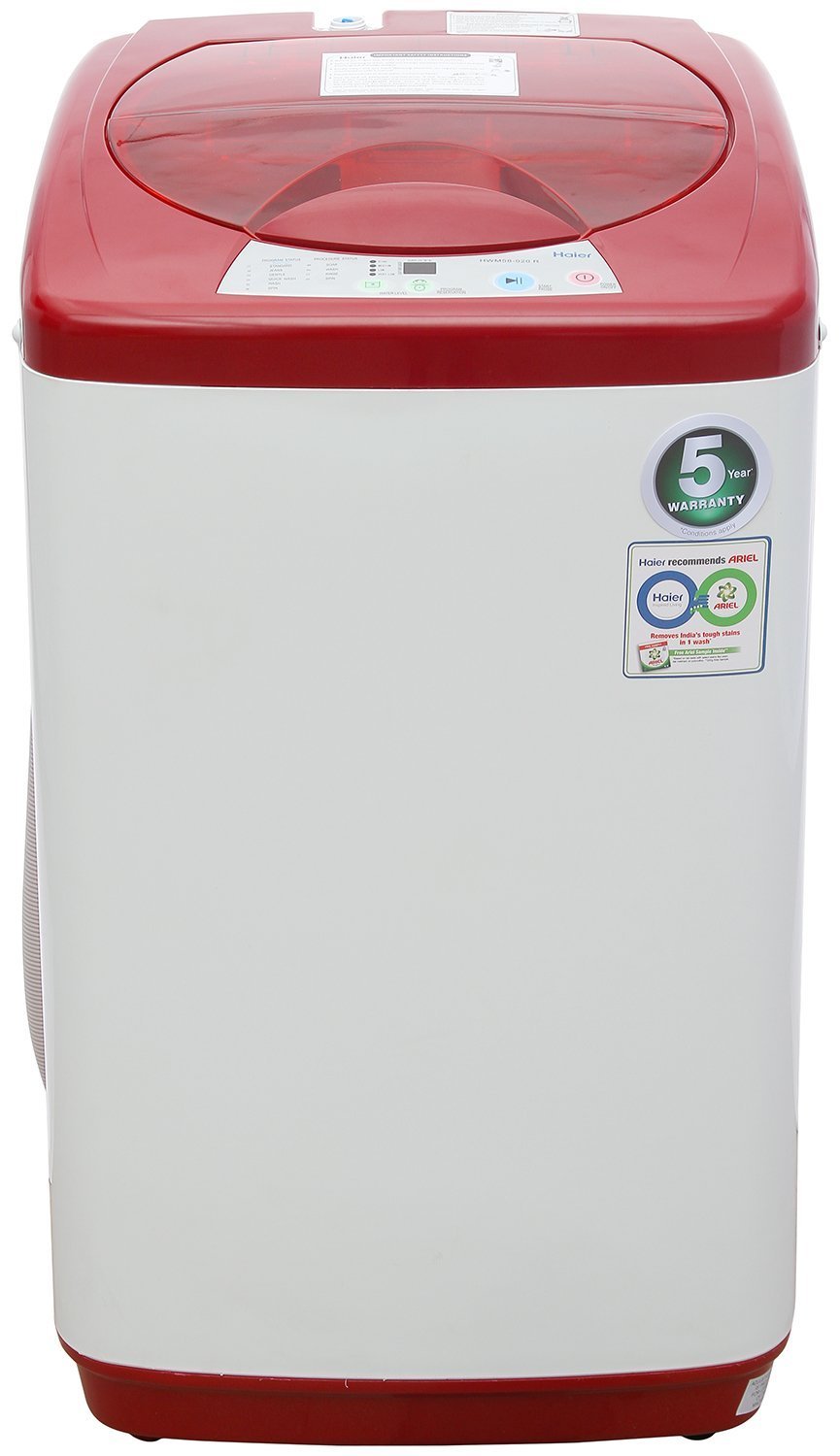 The fully automatic, top loading appliance ships for ₹ 10990 (seriously!). It can spin 5.8 kg of fabrics at 1000rpm consuming a nominal 1kW of power.
It has 6 wash programmes including cotton and synthetic. The dimensions of the machine are 50 x 88.2 x 51 cm. It ships with a 5 yr warranty .
Best Buy Link – Amazon
At this unbelievable price tag, there isn't anything that haier has left out.  It has all the necessary features, is capable of washing fabrics at a temperature of 15 degrees Celsius and has the comfort if top loading.
Best Buy Link – Amazon
 5 
IFB Senorita smart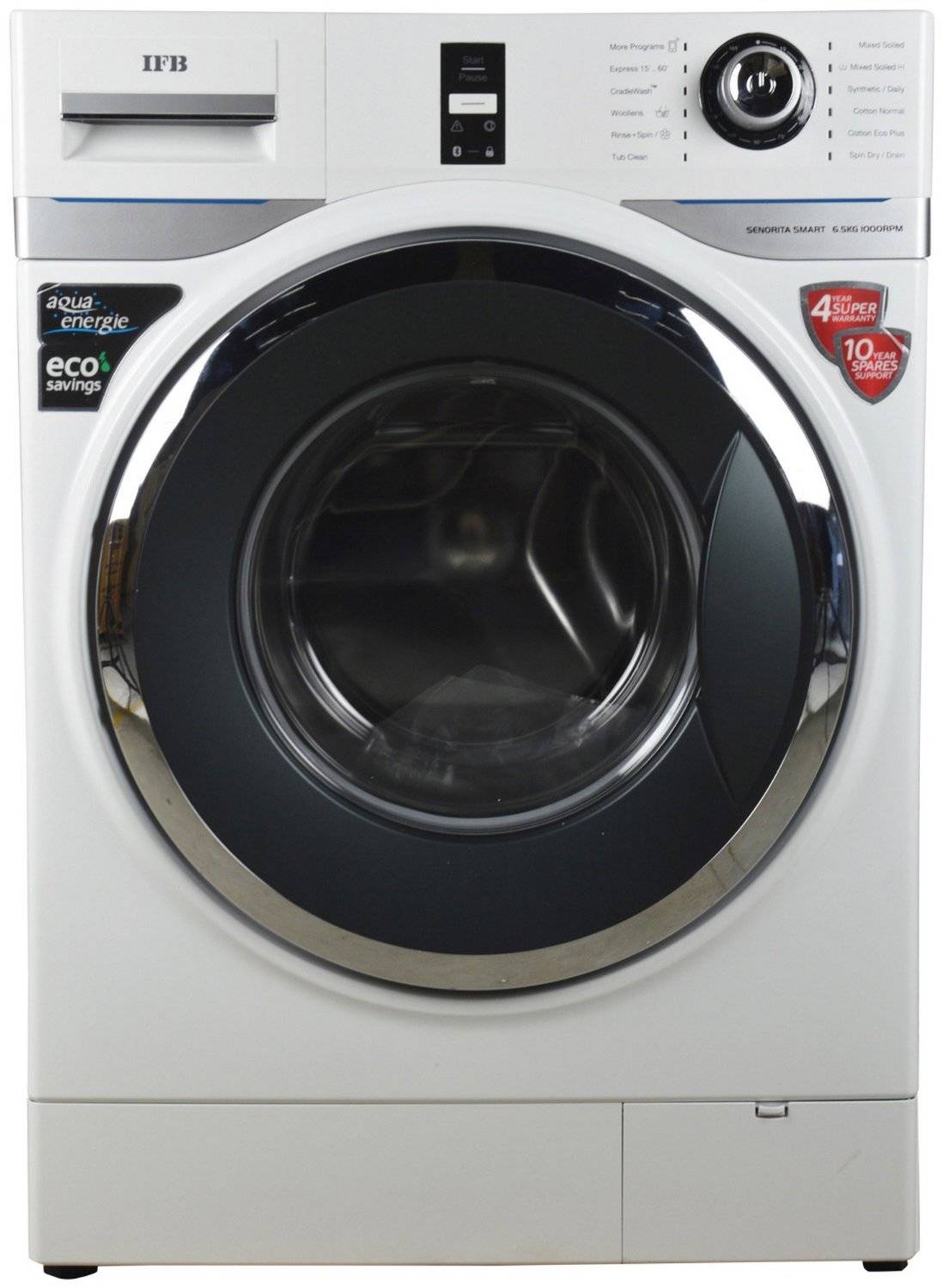 This front loading, 6.5kg capacity washing machine is on our list for being for being an exemplary SMART machine .
It'a not only fully automatic, it's also a truly smart machine with its features like android/ios/windows bluetooth mobile app that allows you to control it's programe in an intuitive, user friendly way.
Best Buy Link – Amazon
It can spin 6.5kg of load at 1000rpm consuming 2.2kW. the wash programmes include cotton eco plus, cotton eco plus (custom), cotton normal, cotton normal (custom), delicates/colors, delicates/colors (custom), express 15′-60′, and  favourites (3nos).
The appliance is 85.8cm tall with the cross section at 51.3 and 59.8cm respectively. It ships with a 4 years warrenty .
Best Buy Link – Amazon
---
Also Check Out: