Now this is something new and smooth that we have received. There is a new bluetooth speaker in town and this might have some great things to offer.
ADL D88 Wireless Bluetooth Speaker & Lamp Review
Built Quality
To make one thing clear this is not some cheap quality product. This one has a premium feel to it. A solid built and solid response. As soon as you get one in your hand you can feel it.

Check Latest Price – Amazon | Flipkart
White finish with grey speakers speakers on top , easy to handle and carry. Can easily fit in backpack , travel bag. If your going for trekking then this might be the best option for you with it's colourful lights and powerful sound.
Company boasts of 6 hours battery life but it will depend on your voulme level and if your using with or without lights. In any case you can expect solid performance for 4 hours.
Although we would have appreciate it more if buttons were not of plastic.
Connectivity
Aux input – yes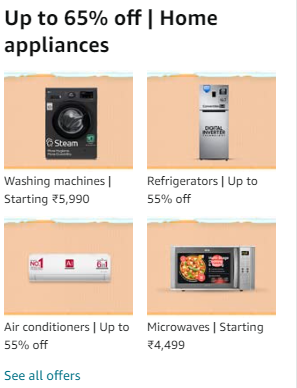 Memory SD Card – Yes
Bluetooth – Yes
Connectivity is as easy as it gets , once you turn it on press mode button to connect bluetooth. All done.
Sound Quality
It's loud.
yes it's even louder than other bluetooth speakers that you can get under this range , I don't know how they did it for such a low price but it's really better than other speakers in terms of built and sound quality.
It's cylindrical design makes it capable of producing good bass , clear mids and highs.
Just press the volume up button on speaker and set it to max to enjoy distortion free sound or just listen to slow music at low volume.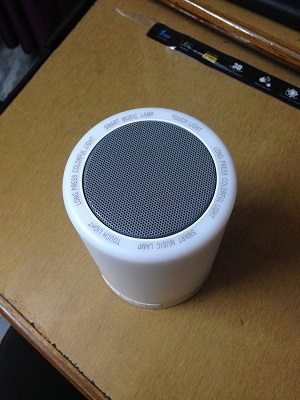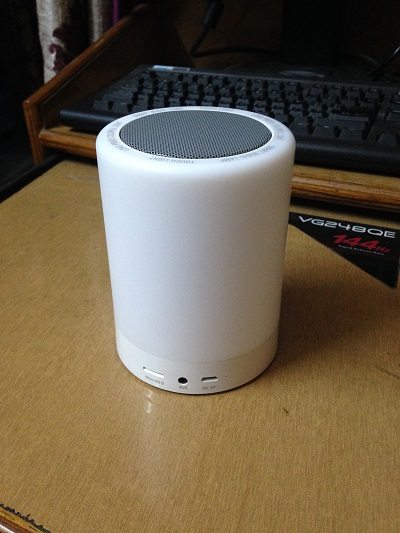 Smart Lights
Party friendly and Good For Romantic Nights.
Enjoy the exclusive mood lamp with
3 brightness shades and 7 colours for different moods.
Long press for colourful lights and shot for single lamp light which has 3 intensity options.
Final Word & Pricing
If your looking for a loud bluetooth speaker with multicolour lights which has a lot of connectivity options under Rs. 1400.
Then just go for it.
Check Latest Price – Amazon | Flipkart
Check Sound Play and Lights