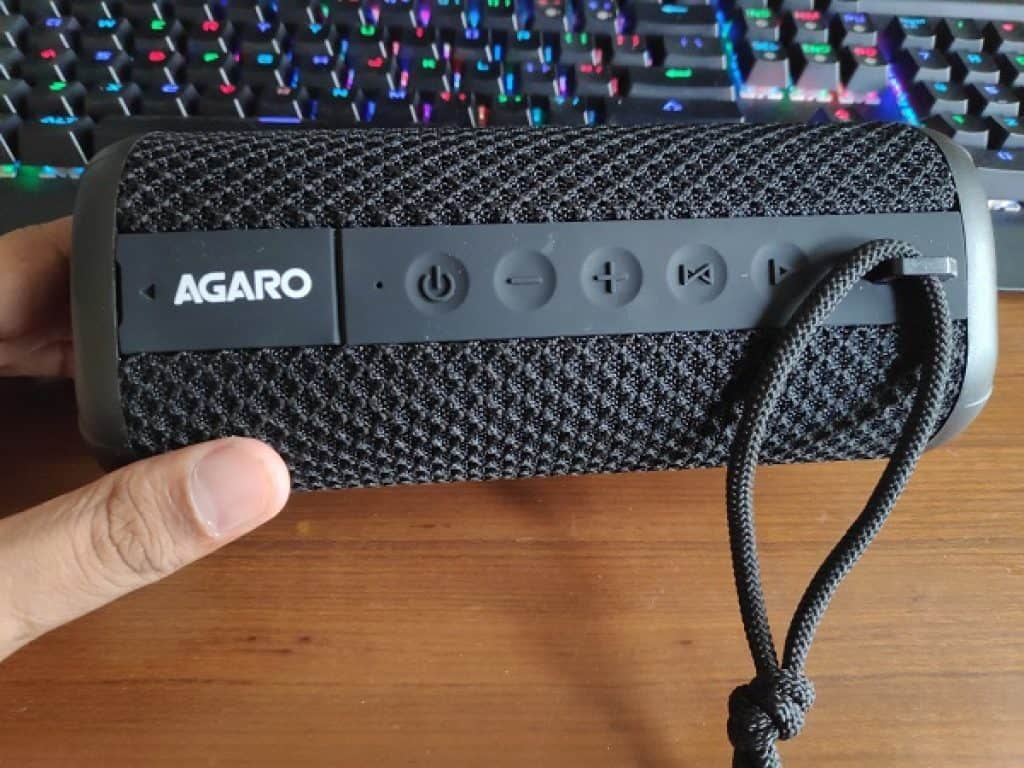 Bass King at Budget Price
I got this AGARO Reloaded bluetooth speaker from AGARO about 10 days ago and since then testing it with various songs. If your looking for a bluetooth speaker to rock your terrace or hostel parties then don't opt for those small low priced speakers , they won't do you justice.
But instead pick a good powerful speaker which has 2 bass woofer with 10 watt output and is made to last long. Picking a waterproof speaker is must if your into pool parties.
Coming to the AGARO Reloaded , let's talk about it's different aspects in detail below.
Also Read : Best Karaoke Speakers Machines in India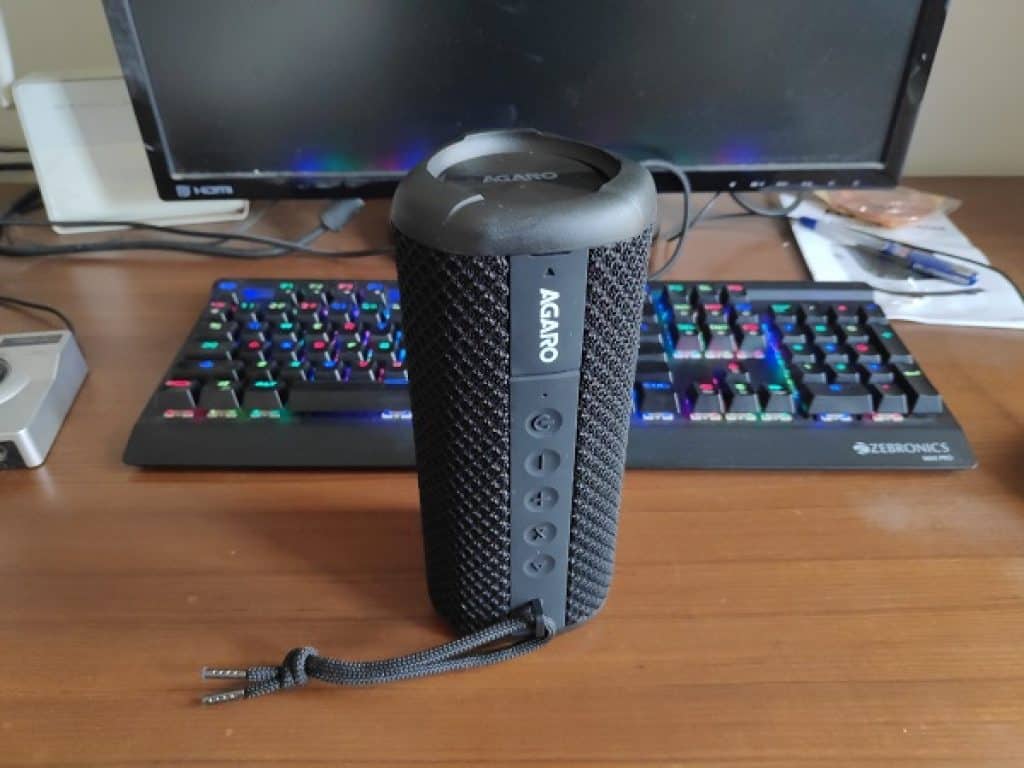 Sound Quality
This speaker is for bass lovers indeed , the beats will shake you up pretty well. It can get loud and even more loud , you will see when you try it for the first time. It almost feels like your playing a 2.1 speaker. Man , how are these guys packing so much power in these small speakers nowadays.
I played Piano , Sitar , Bass heavy – all kind of stuff on it all of which AGARO Reloaded was able to handle well enough. So I know it can handle lows , mids and highs well. Though it's more for bass heavy songs , that's where it truly shines. So great for bass heads , you will enjoy that punchy – punchy bass.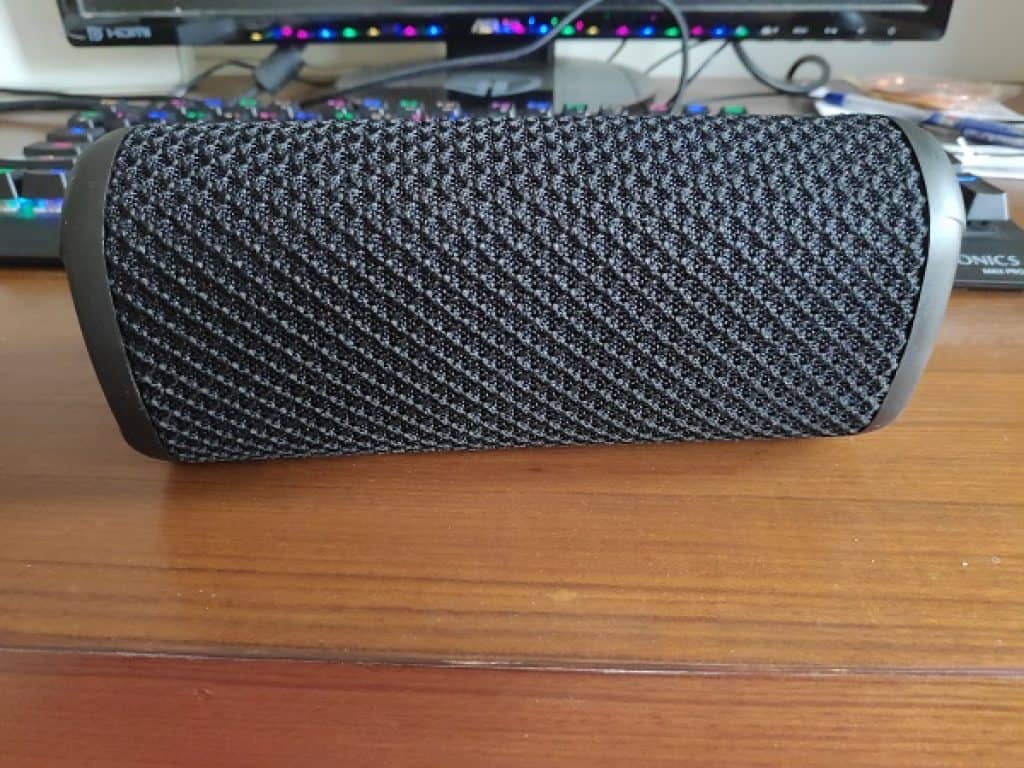 You can actually see the woofers shaking on either corner , when some beats are on. It has 2 Bass Woofers on either side with 10 watt output , which enabled all the thumping.
Also Read : Best Soundbars in India
Built Quality
It is IPX7 Waterproof , so even if there are some splashes of water during pool party or your caught in heavy rains. There shouldn't be any problem. While the corners are curved and whole body looks plastic made , the whole surface seems to be covered in a textured cloth material. I will advice not to drop this speakers too often and handle with care.
The charging and AUX port are covered by a rubber flap which seals them perfectly. Then you see all the buttons which all have same rubberized surface and one white blinking LED left to on/off button.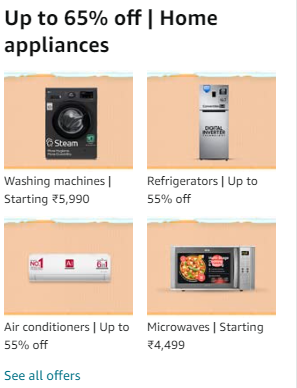 It has a 2500 mAh battery and AGARO claims 14 hour of playtime , at loud volume you should be able get decent 10 hours. It has Bluetooth Version 4.2 , the version 5 would have been better but their is now issue with connectivity even with 4.2 (10 m range). It does come with an inbuilt Microphone for calls and comes with a 1 year warranty.
Also Read : 10 Best Party Speakers With Good Bass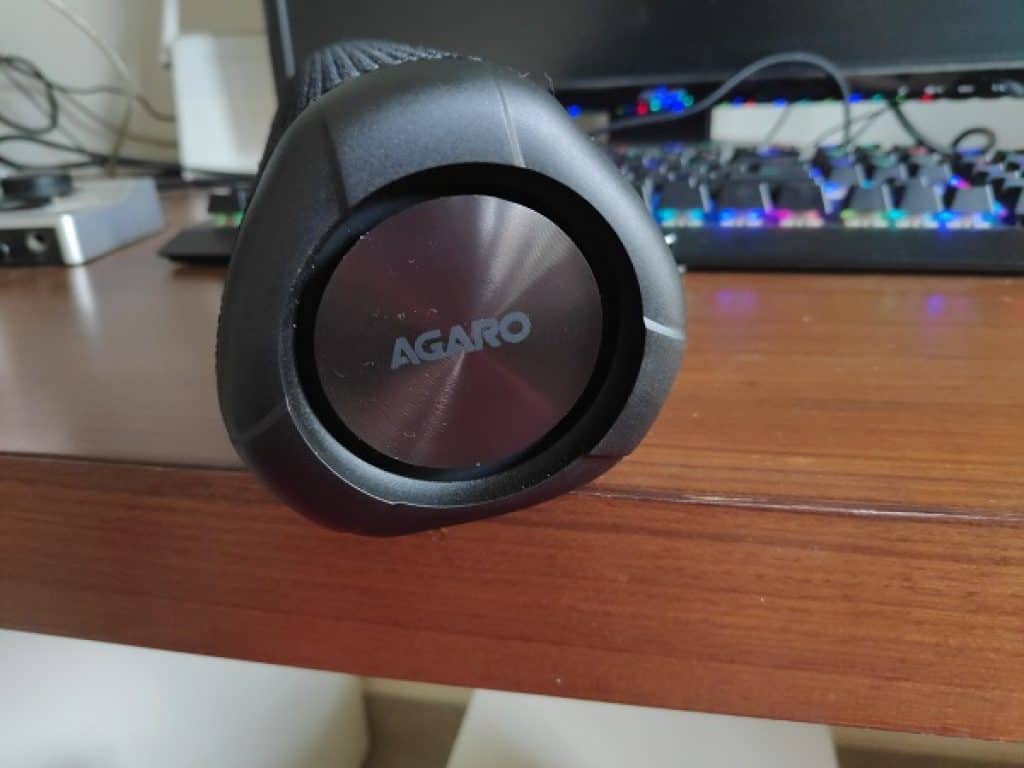 Final Word
What you need in a bluetooth speaker? Loud sound , good connectivity , good beats , built rough and tough , waterproof and here AGARO Reloaded is ticking all the right boxes. So , if you are looking for a bluetooth speaker which is bigger and has decent sound output then this is for you.
Available at – Amazon
But remember that it is quiet bass focused so it's great for parties , gym workouts and listening your casual Bollywood/Hollywood music. But if your an Audiophile focused on vocals then probably go for some other options.
Also Read : Best Bluetooth Speakers For Home