Robust Built Quality and Easy to Use
So Bosch sent me their thermal imaging camera Bosch GTC 400 C , I have been testing it for a past few days. The model I got is operated on 4 AA normal Alkaline batteries that you put in Clocks and TV remote.
But it can also be operated on a 12V chargeable battery , like the one you get with Bosch cordless drill.
Available At – Amazon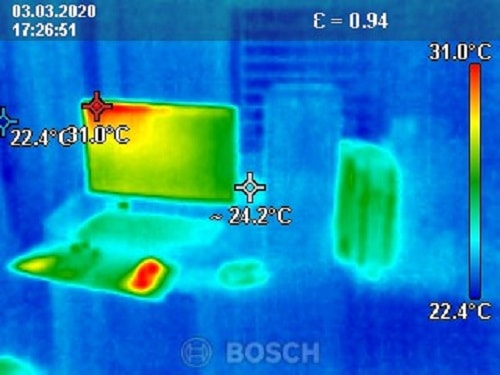 This is a thermal imaging camera , which is so much better than thermal detectors or sensors as they can only gauge a point on a surface. While this camera from Bosch gives a high resolution colored image , with different colors representing different temperatures.
Also Read: Best Pressure Washers For Cars & Home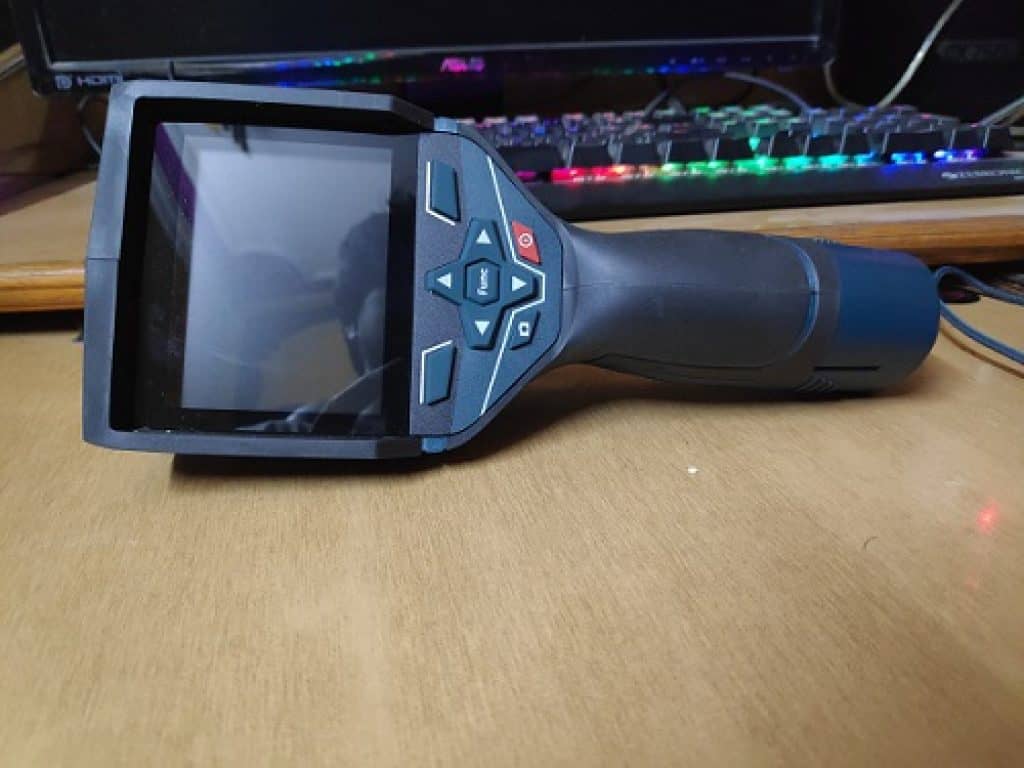 ---
Built Quality
This is one of the best designs that I have seen in a tool , considering the safety of product and its sensitive parts like camera lens , screen etc. The surface of Bosch GTC 400 C is rubberized at all the right places to avoid them from damaging at construction sites or projects.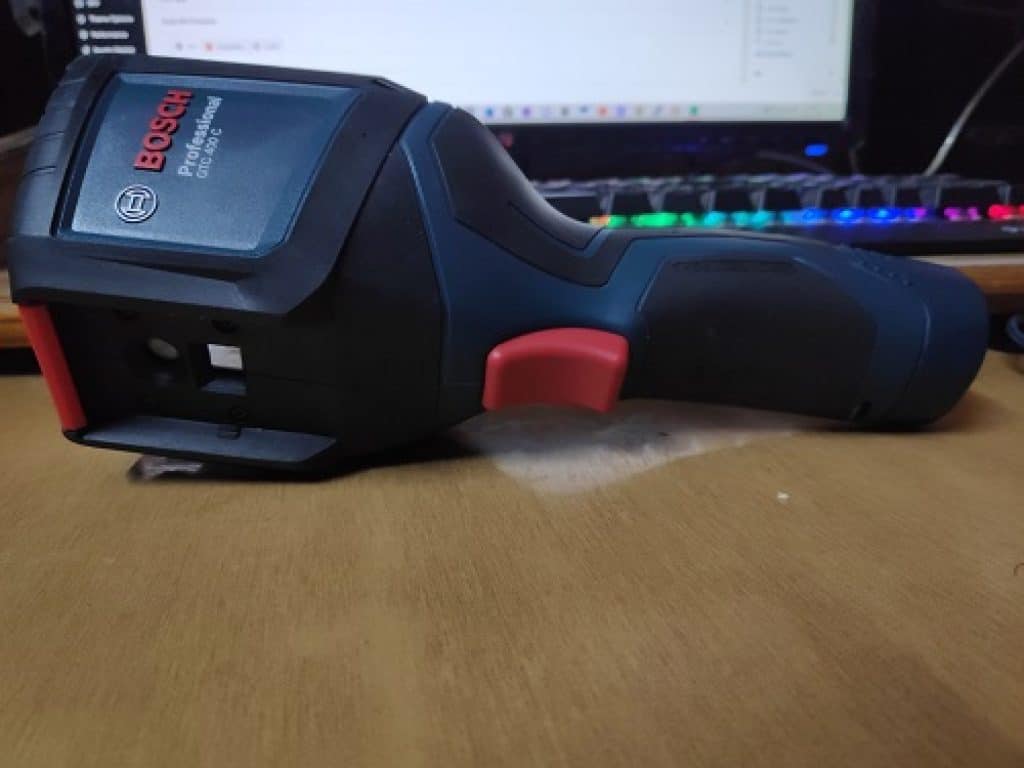 Protected against dust and splash water (IP 53).
With the grip at handle , the product can be held with ease and comfort. It is not that heavy so it doesn't take much effort while holding.
Also Read: Best Demolition Hammer in India
---
Performance
Visualise temperature differences within seconds
You get a high resolution picture with different colors representing different colors indicating different temperatures , which is quite detailed as compared to a normal thermal detector.
The screen is quite big – 3.5" (colored display) and initializes as you press the red button. Just pull up the red flap covering the camera on back and get going.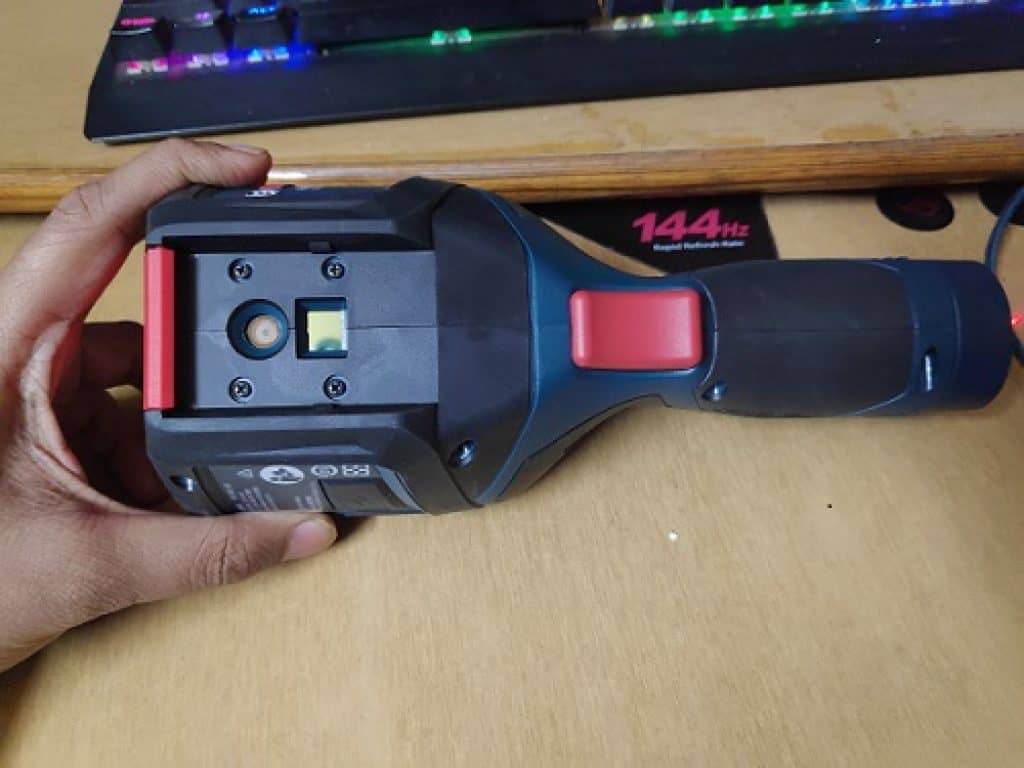 You can display and save the real image + thermal image together. The infrared sensor has a resolution of 160×120 pixels for detailed thermal images.
| | |
| --- | --- |
| Resolution of infrared sensor | 160 x 120 |
| Thermal sensitivity | < 50 mK |
| Measuring range | -10 °C … +400 °C |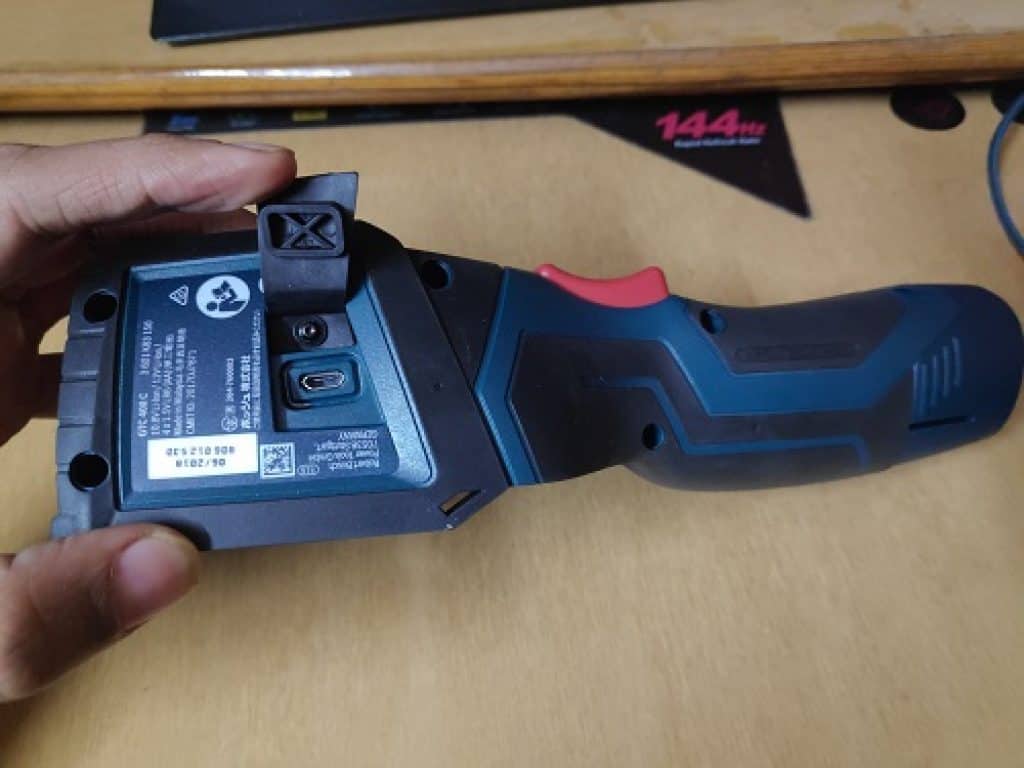 You can use Bosch Measuring Master App to transfer images to your smartphone or a Micro USB to transfer to your PC, Laptop. GTC Transfer Software can be used to create reports easily.
Also Read: Best Cordless Drill In India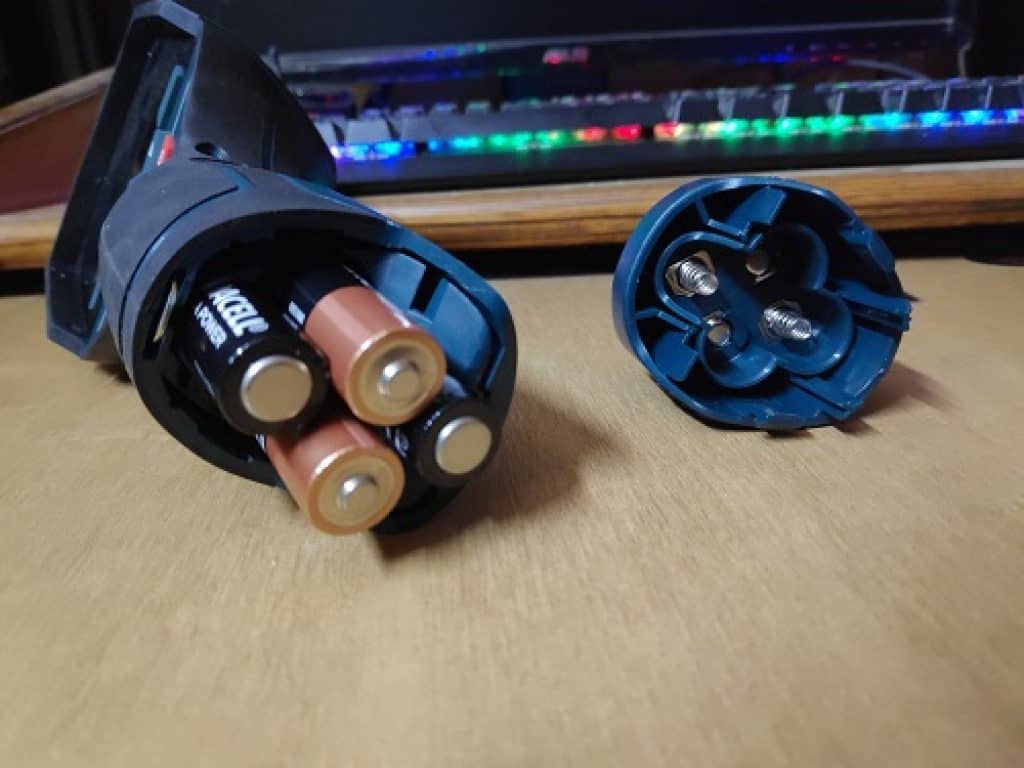 I bought 4 AA batteries to power it , although it can also be run with a 12 V-LI battery pack.
---
Applications
Interior installations
HVAC installations
Electrical installations
Window and door installations
Easily find leakages , routing of heating pipes and cables. Check for the leakage in insulation.

Thermal imaging really comes in handy while drilling , as it can help us in avoiding damage to any pipeline or cables behind the surface.

Check switch cabinets , electrical components, fuses for any loose contact or defaults. Check if cables are broker or overloaded from anyplace.
Also Check the insulation of windows , sources of cold or hot air. Avoid leakage of water by finding out the pinpoints.
It can also be used to find any rodents or small animals hidden in your room , which is a bonus.
---
Conclusion
If your looking for a Robust thermal imaging camera , which has good app and software support and is built to last years. Then you should definitely go for Bosch GTC 400 °C Thermal Imaging Camera.
Available At – Amazon
---
Also Read:
1) Best Laser Distance Meter Range Finder in India
4) Best trimmer wood router machine in India