In the ever-evolving landscape of gaming laptops, the decision between two promising contenders—the Lenovo Loq and the Acer Nitro 5—can be overwhelming. Recently, faced with this choice, the options demanded thorough analysis. After extensive scrutiny of specifications and user feedback, the field narrowed down to these two machines. Each possesses distinct advantages and compromises, rendering the decision-making process both intriguing and challenging.
Lenovo Loq: A Powerhouse of Efficiency
The Lenovo Loq, powered by the AMD Ryzen 7 7840HS and boasting an RTX 4060 with 2x8GB DDR5 5600MHz RAM, presents an appealing package. One of the most enticing aspects of the Loq is its efficiency. The AMD processor, combined with the DDR5 RAM, promises a smooth performance without the need for modifications. This laptop offers a seamless gaming experience straight out of the box, eliminating the hassle of tweaking settings to optimize its performance.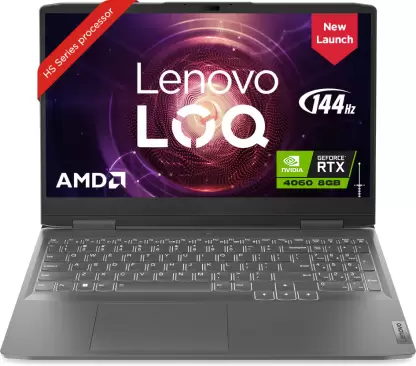 Additionally, Lenovo's after-sales service is known for its reliability, ensuring customer satisfaction and peace of mind. Despite being slightly pricier, the Loq's efficiency and superior service make it a compelling choice for gamers seeking a hassle-free experience.
Acer Nitro 5: Raw Power with Room for Improvement
On the other side of the spectrum, the Acer Nitro 5 is equipped with an Intel i7 12650H and an RTX 3070ti, accompanied by 1x16GB DDR4 3200MHz RAM. While it delivers approximately 15% more raw performance than the Lenovo Loq, it comes with its share of challenges. The Nitro 5 suffers from thermal issues and has single-lane RAM, which might require additional modifications to optimize its performance fully.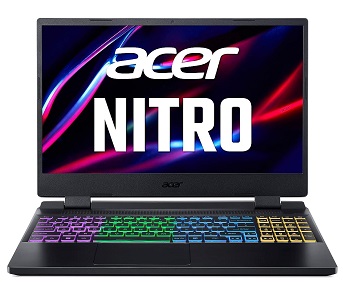 Despite these setbacks, the Nitro 5 offers a tantalizing prospect. With the option to upgrade the RAM by adding another 16GB stick and utilizing tools like ThrottleStop to manage heating problems, the Nitro 5 can potentially outperform the Lenovo Loq with a little tweaking.
The Verdict: Lenovo Loq for a Hassle-Free Experience
After careful consideration, the choice falls on the Lenovo Loq. The efficiency of its AMD processor, combined with the DDR5 RAM, ensures a smooth gaming experience without the need for modifications or tweaks. Additionally, Lenovo's stellar after-sales service adds an extra layer of confidence in this decision.
While the Acer Nitro 5 may offer more raw power, the potential complications associated with thermal issues and single-lane RAM made the Loq the preferred option. In the ever-competitive world of gaming laptops, the Lenovo Loq stands out as a reliable choice for gamers who prioritize efficiency, reliability, and a hassle-free experience.