The Boult Audio Bassbox is a portable Bluetooth speaker that is compact but not very lightweight or handy. It is circular in shape with a flat bottom so you can easily place it on any surface and has rubber pads so it won't slip easily.
The front grill is of metal with a Boult logo at the centre and the rest of the body is plastic. The plastic does feel of low quality. The media playback buttons are in a silicon strip at the top. They feel mushy and soft to touch and don't provide a good response. Then there is the micro woofer at the back as well along with your suite of ports and mic.
Rating: 9.2/10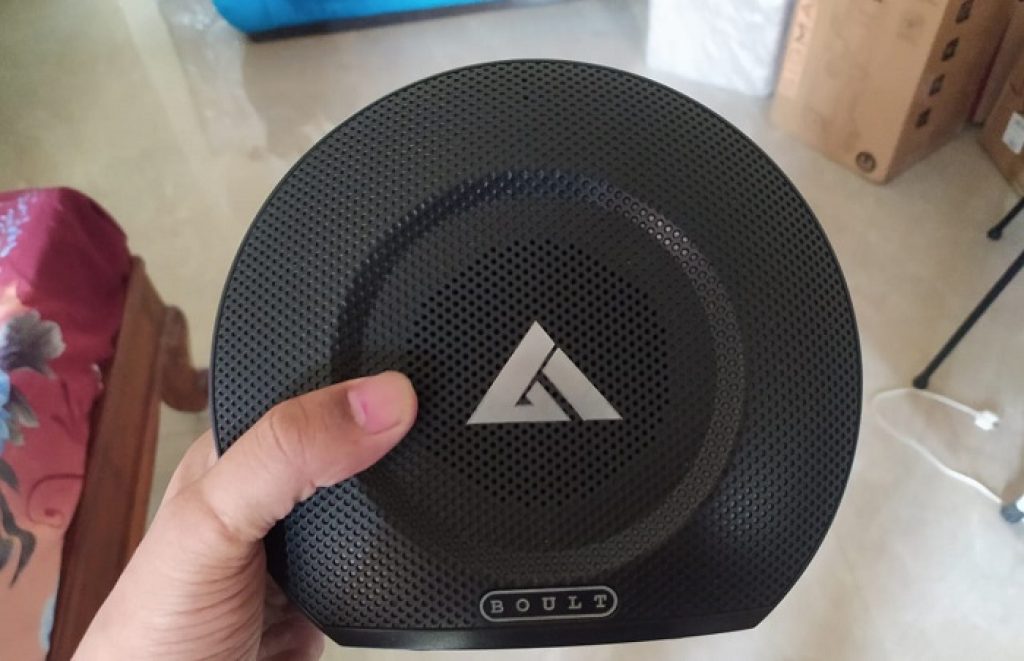 Pros:
Built in Micro woofers that act as passive bass radiator
10 Watt output with 2 x 40mm drivers
Almost about 8-10 hours of battery life even after playing on high volumes
Good selection of connectivity ports available
Good quality built in mic, FM radio functionality and IPX5 water and dust resistant rating
The bass is deep, rich and clear and vocals sound clear with a great low frequency sound
Cons:
Build quality especially the plastic used at the back feels cheap
The media control buttons are plastic
The treble is higher than it should be
Connectivity
As for connectivity, the speaker comes with Bluetooth 4.2 and has a good amount of other ports as well. You get a micro USB port for charging, a USB A port so you can connect your pendrive or phones to listen to songs and a TF port for SD cards so it has got you covered on all fronts. It also has a microphones next to the TF slot and we'll talk about it in a bit.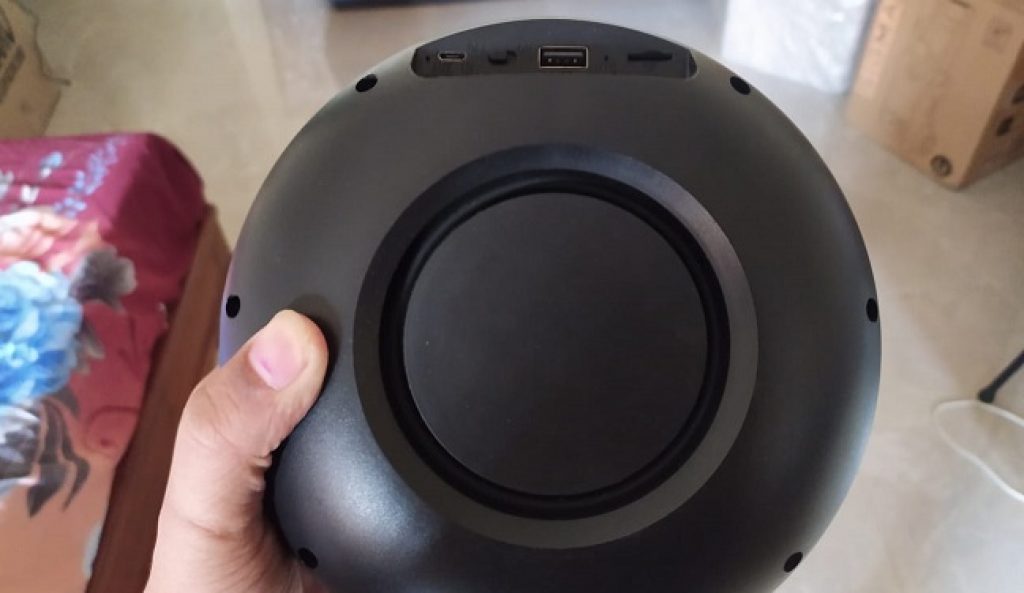 Sound and Acoustics
The Bassbox comes with a 2 x 40mm driver which gives you that stereo effect and a micro woofer which acts as a passive bass radiator to handle low frequencies. The output is of 10W which is pretty good for the price as you mostly see 5W speakers in this range. It has a frequency response range of 20Hz to 20KHz.
If you love listening to bass heavy music, this speaker will provide you with a deep and rich bass thanks to that sub woofer. It covers all the frequencies quite well but lower frequencies is where it shows it's best results. The highs are also good. Vocals is where I thought would be it's shortfall, but to my surprise they sounded clear. However the treble here isn't balanced well with the bass. Actually the treble is higher than usual and quite sharp.
You wouldn't find much distortion on higher volumes but I would still recommend not to go above 80 and don't push it beyond 90 as it gets plenty loud by that point and 80 is the sweet spot. That should be enough for a small to mid sized room.
It also comes with a microphone so you can pick calls without disconnecting your phone from the speaker and mic quality is average but just having a mic is a plus point here.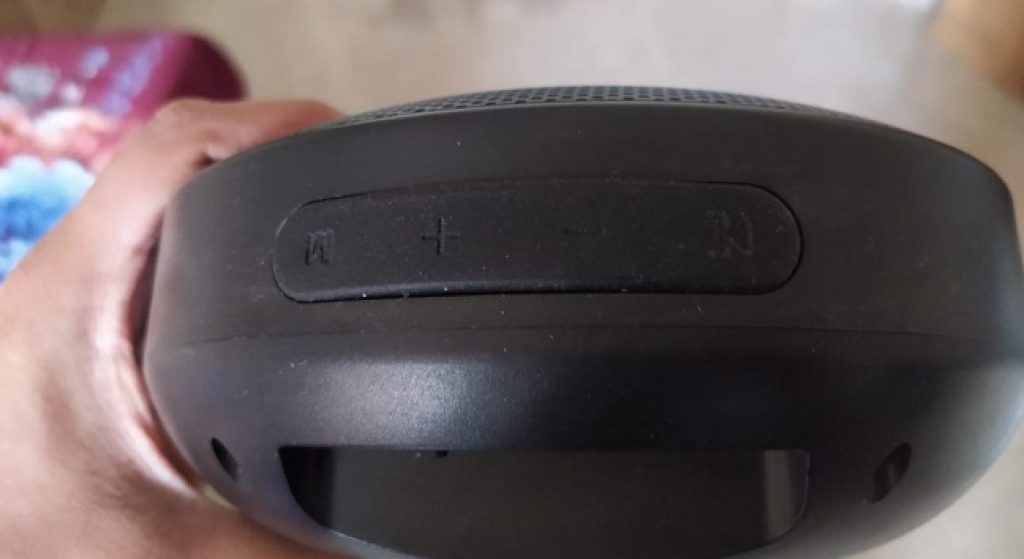 Conclusion
The Boult Audio BassBox Blast is a great portable speaker for it's asking price and you would be surprised how much you enjoy music on it. It can easily be the highlight of your parties and bass lovers would find it perfectly fit for their listening experience. It's an overall great budget package.