Recently updated on November 20th, 2023 at 09:40 am
I bought the Echo Dot Third Generation almost 2 years ago. Since then I have been using it pretty frequently for listening to music and also for controlling my smart home appliances and it has been working pretty well.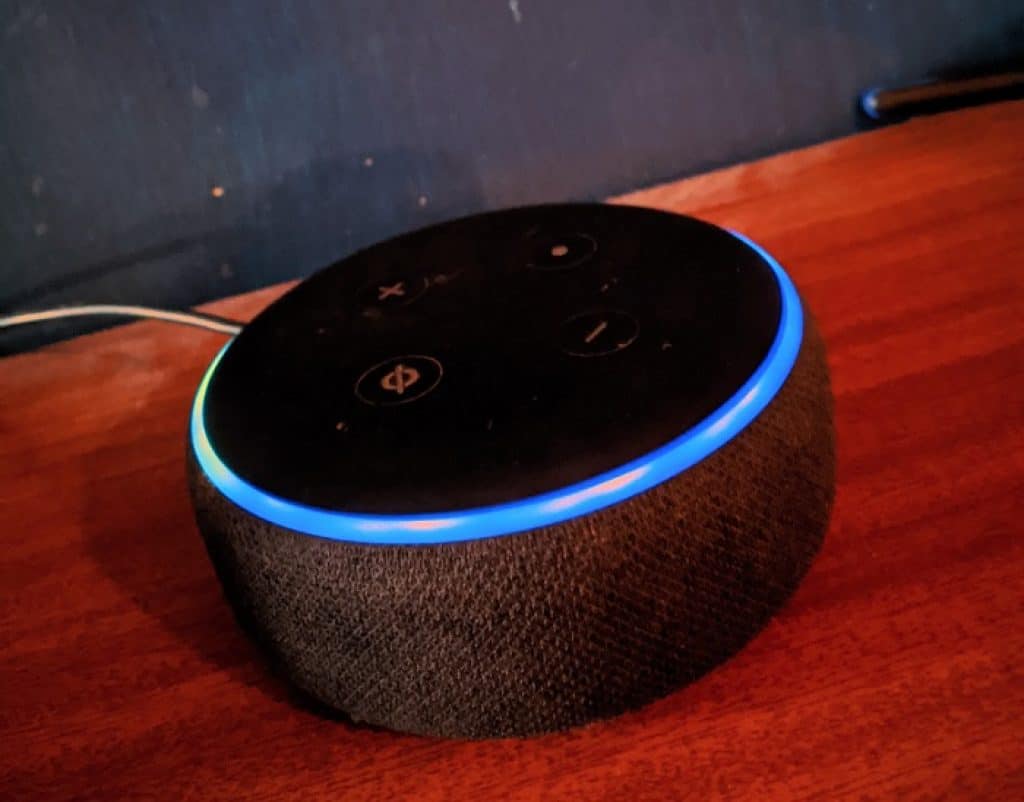 BUILD QUALITY
The Echo Dot is built very solidly with the use of premium materials all around. The top part is made of a soft touch plastic with four buttons for volume up, volume down, mute and voice commands. The buttons themselves feel solid too and appear to be made out of the same material as the top. The circular sides are made of a nice feeling fabric-ish material which covers almost the entire circumference except from a small gap at the back which includes the power port and 3.5mm jack for audio out. The bottom is made of a grippy rubber which has a lot of friction. It is meant to grip on to any surface that it is kept on and it works. I mostly keep it in my bathroom and it grips pretty well onto the marble slab it is kept on. It has a decent grip even when it is kept on wooden surfaces. Although small, it is a heavy speaker and weighs about 300 grams. The power cord provided in the box is pretty long and helps to keep the Dot farther away from the power socket. The dot doesn't have a battery built in so it only works while plugged into the wall.
Also Read : Best Smart Speakers in India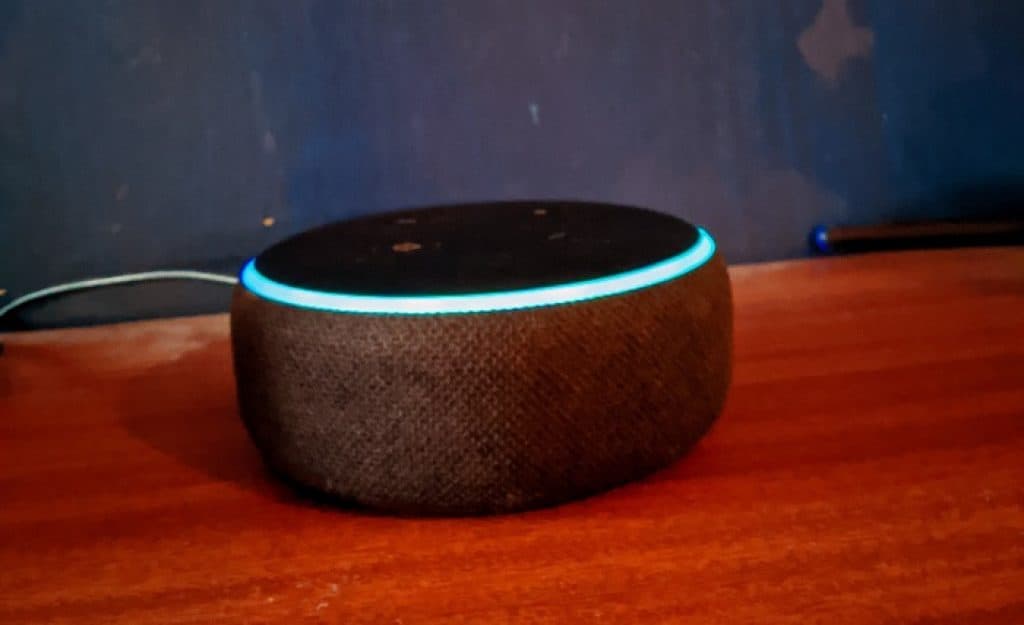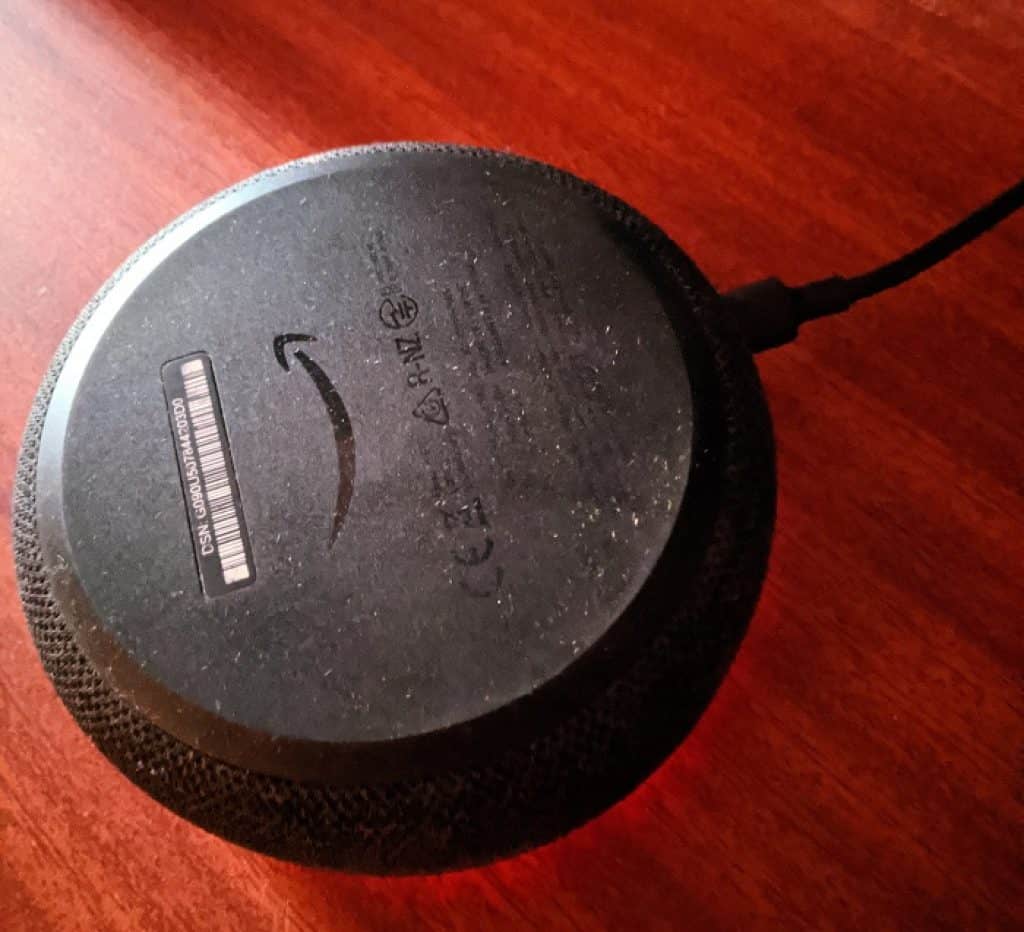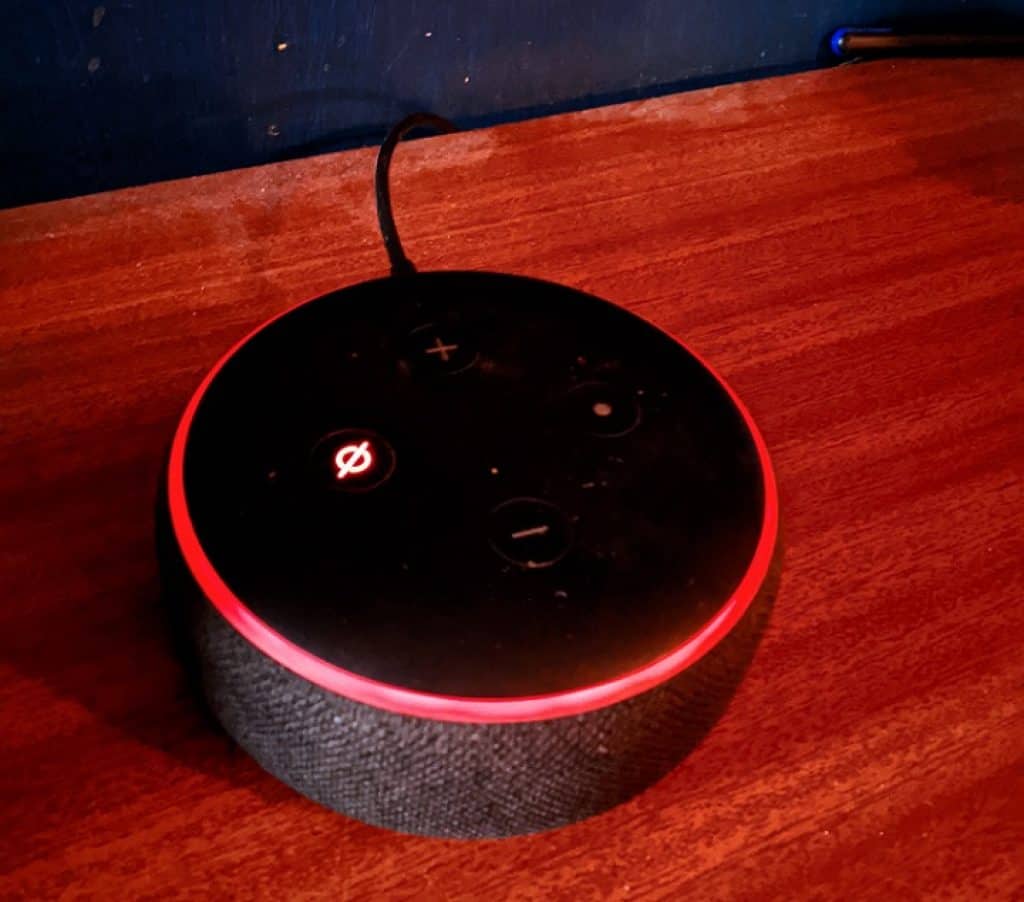 TECHNOLOGY
The Echo Dot is powered by Amazon's own Alexa. The voice assistant is decent with an AI that is smart enough for basic usage. The Amazon Alexa mobile app (or website) is required to set it up and you can configure a few settings over there such as installing various 'skills' which are basically functions or apps for the Echo, and EQing the speaker using a basic three band equaliser. These features can also be excessed directly on the Dot using voice commands such as "Alexa, install gaana.com skill" or "Alexa, increase bass" which is a nice touch. You can also ask Alexa random questions like "How is the weather" or "what is the time" and even ask it to calculate basic mathematical problems. Alexa responds to all queries and questions promptly if your internet connection is strong. There is a nice ring around the circumference of the top part which lights up in a bright blue when the assistant is active and a red colour when it is muted.
The microphone in the Echo Dot is good enough for daily use. It recognises my voice most of the times when I say Alexa in relatively quiet environments. Though it has problem recognising the wake word sometimes in a little noisy situations. It works when I'm watching TV at a normal volume, but as expected it doesn't work well when water is running in the bathroom.
Also Read : Best Bluetooth Speakers For Home in India
Music can be played either by connecting a Bluetooth device like a regular Bluetooth speaker by saying "Alexa, turn on bluetooth" or by directly asking Alexa to play a specific song or an album. The preferred service to play music can be changed in the Alexa app. Amazon Music, Spotify, Gaana and JioSaavn are supported, among others. The voice commands to play music work fine, although some songs or artists with difficult to pronounce names are a bit difficult for Alexa to recognise. While playing audio through bluetooth, you can pause the song or skip to next or previous tracks using voice commands.
But the main usage of these smart voice assistants is to control smart home appliances. I set up a multicolored smart LED bulb in the Alexa app and when I asked Alexa to change the colour or change the brightness, it worked well. It also works with other appliances such as smart ACs and even the Amazon fire stick, though I have not had a chance to try these personally.
One drawback is that Alexa ceases to work when there is not an active internet connection. The ability to pause bluetooth audio remotely using the echo isn't even possible. Another less obvious one is that the Dot is not portable and has no battery backup. I believe this would have made a decent portable speaker if the option to convert it into a portable Bluetooth speaker was there.
Also Read : Best Portable Bluetooth Speakers in India
SOUND
Initially, when I set the Dot up, I wasn't expecting it to have a good speaker. I thought it would be just decent enough for voice commands with Alexa and such. But the quality of the speaker surpassed my expectation by quite a bit. I mainly use this in as a bathroom speaker and it's good enough for that purpose. The bass response is fine considering it's such a small speaker. The mids and highs, although not the clearest, are decent and sound fine. I mostly listen to mainstream trap and rap music on these speakers and they are well suited for that. Acoustic and instrumental tracks also sound fine as do rock songs. The Dot certainly does the job well for a speaker for its size. For comparison, I've used the JBL Go speaker pretty frequently and it sounds better than that with deeper bass and more detailed mids and highs.
While using Alexa, the assistant's voice sounds crisp and clear. There's no difficulty in listening to what it is saying.
Also Read : 10 Best Party Speakers With Good Bass & Sound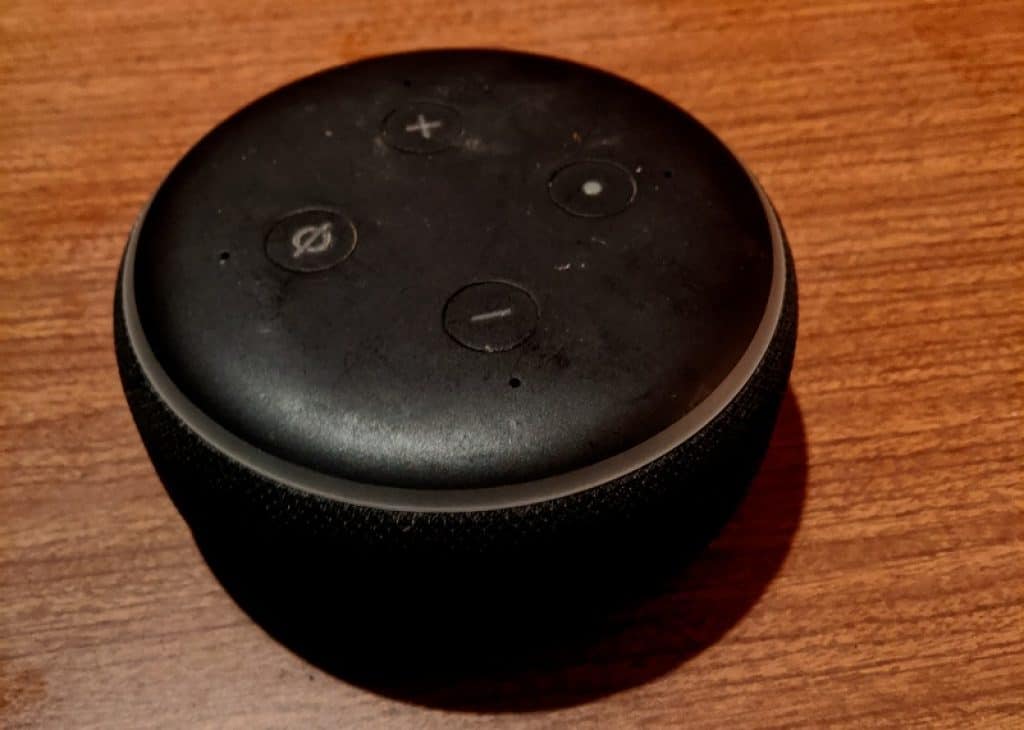 CONCLUSION
Pros
Good build quality
Decent sounding speakers
Affordable price
Cons
No portability whatsoever
Useless when not connected to the internet
The 3rd generation Echo Dot is a great budget device for controlling smart home appliances and has a decent speaker as an added benefit. It is available on a pretty low price nowadays and is surely worth it if you need a smart speaker. The Google Nest mini is also a competitor and I feel that Google assistant is the smartest out of all the voice assistants, though I have not particularly tried out the Nest mini. The Apple Homepod mini is also launching pretty soon and you could consider that if you're invested in the Apple ecosystem.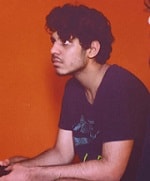 This Review is Written By Bharat Mehra
An audio and tech geek, I live for gaming and music. I also love producing music, clicking photos and anything related to PCs.

Rs.

2,799

Rs. 3,799
1 new from Rs. 2,799
in stock


Rs.

5,499
2 new from Rs. 5,499
in stock


Rs.

5,499
1 new from Rs. 5,499
in stock

Also Read : 

11 Best Studio Monitor Speakers in India 

10 Best Party Speakers With Good Bass

Best 4.1 Channel Speakers in India

10 Best Bluetooth Speaker Under 3000 in India