Recently updated on November 20th, 2023 at 09:51 am
Live streaming can be a nice hobby that can be successfully turned into a part-time or even a full-time source of income. With the current boom in gaming scenario in India, we've seen a lot of new streamers gaining popularity through their gaming skills or just by the quality of content they deliver to their audience.
If you too have a passion for gaming and want to share it with the people online, but have little to no clue what you need to get started, then this the article for you.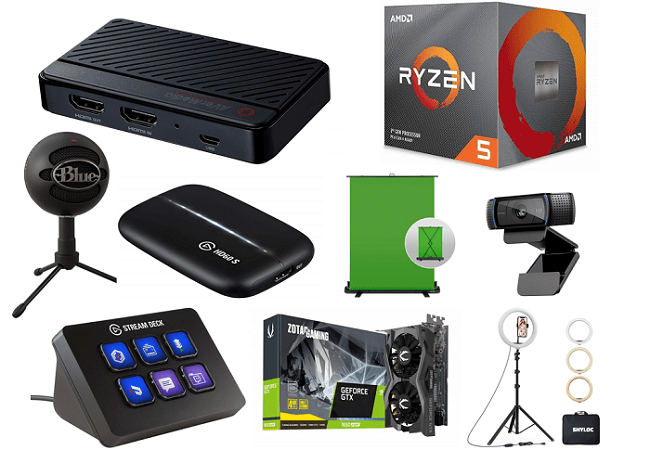 What all Gear Do You Need To Start PC Game Live Streaming?
The first and most obvious requirement for live streaming games is a set-up to play games on. Whether you game on a PC, console or even mobile for that matter, and that machine's specifications suffice the minimum requirements needed for streaming, you can live stream yourself playing. Another obvious requirement to live stream is a decent internet connection with good upload speeds.
You can simply start streaming if you have these 2 things available. Although, you would still need to buy or upgrade to some additional pieces of hardware to make the whole process of streaming easier for you and more enjoyable for your audience.
Also Read :

Best 16 Gb RAM Laptops In India

12 Best Ryzen 7 Laptops In India
Required PC Specs
Minimum PC hardware specifications required to stream are surprisingly very low, that is unless you want to stream on super high resolution or framerate. All that you need for a 720p 30fps (or even 60fps for some games) live stream is a quad-core processor (i5 4th gen or later), 8gb of DDR3 ram, and a dedicated GPU with 2gb VRAM (Nvidia 600 series or later).
If you are building a new PC just for streaming in 2020, then a minimum of 16gb DDR4 RAM and an SSD for storage is highly recommended. We have the following CPU and GPU recommendations for different budgets-
Entry-Level Streaming PC
For building a new budget PC with the latest hardware that also has upgradability options available in the future one should opt for a Ryzen 3 3300X or a Ryzen 5 3500. The former is a quad-core CPU with 8-threads and the later has 6-core 6-threads. Both the CPUs can handle modern games pretty nicely while leaving a bit of headroom for streaming/broadcasting software at the same time thanks to their extra threads.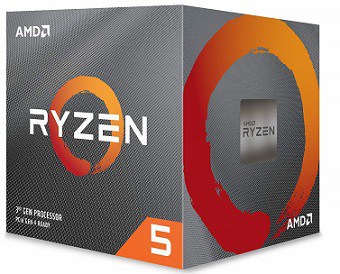 Both of the CPUs use AM4 sockets that AMD has promised will be supported by upcoming generations of Ryzen processors as well, therefore going with Ryzen will ensure future proofing.

Rs.

15,990

Rs. 19,000
2 new from Rs. 15,990
in stock

The above-mentioned CPUs are best paired with an Nvidia GTX 1650 Super. It has a 4gb DDR6 VRAM and supports Nvidia's NVENC encoder that offloads the compute extensive video encoding task from the CPU resulting in better gaming performance while streaming.
Mid-Range Streaming PC
If you want to give your viewers a smooth 1080p 60fps viewing experience you need to at least have a hexa-core CPU and a dedicated GPU with 6gb or more VRAM.
Also Read : Best Gaming Laptops Under Rs 50,000
For the processor, we recommend going with Ryzen 5 3600 or you can wait for the next-gen to come out in the market. Ryzen 5 3600 has been crowned as the best value for money processor since its release. With its 6-core and 12-threads, this processor can handle almost every task thrown at it with ease. It can even handle all the overlays and screen transitions that you want to add in your stream without any hiccups.

Rs.

9,899

Rs. 17,500
2 new from Rs. 9,899
in stock


Rs.

11,999

Rs. 19,500
9 new from Rs. 11,899
in stock


Rs.

39,999

Rs. 45,999
1 new from Rs. 39,999
in stock

If you want to go team intel, then i5 10400 would be the CPU for you. It has the same number of cores and threads as R5 3600 but the upgradability path will be limited only to the higher 10th gen intel processors.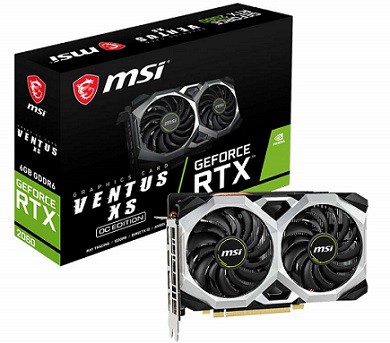 As you for the GPU, if you are on a strict budget, you should be fine with an Nvidia GTX 1660 Super. An RTX 2060 would be much more optimum if it fits in your budget. Both the GPUs can handle most of the modern games at their max settings.
High-End Streaming PC
Anything above an AMD Ryzen 7 3700X or Intel i7 10700K is probably overkill for streaming. Although there are more powerful processors available in the market like R9 3950X or i9 10900K, honestly no one needs that much processing power unless you are a PC hardware enthusiast or into crypto-mining. Both R7 3700X and i7 10700K are 6-core 12-thread processors and have enough processing power that you won't need an upgrade for at least 4-5 yrs.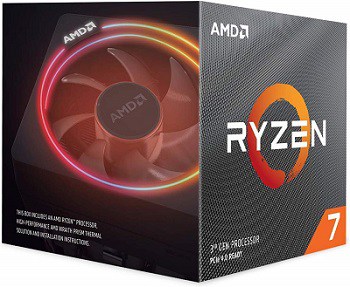 Recently released RTX cards are best for a high-end 4K stream. With an RTX 3070, one can easily stream games on 2K 60fps and 4K 30fps as well. If you have funds to spare you can opt for the higher RTX 3080 or even the RTX 3090. RTX 3090 is an absolute beast of a graphic card, it's the best as far as the consumer market goes for the graphic cards.

Rs.

19,609

Rs. 46,500
2 new from Rs. 19,609
in stock


Rs.

39,999

Rs. 55,000
1 new from Rs. 39,999
in stock

If for some reason you are unable to get the new RTX cards you can go for the previous-gen RTX 2080 Super or RTX 2080Ti. These cards too can handle a 4K stream quite nicely.
Capture Card
A capture card is an external piece of hardware that records whatever is currently displayed on your screen in real-time and transmits it to the software that's being used for streaming, without affecting the performance of your system.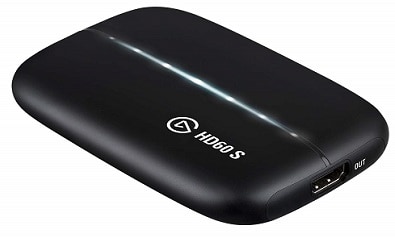 Even though consoles and PCs are capable of streaming without a capture card, but the game does take a performance hit in doing so. Therefore, a good capture will allow you to capture your gameplay at its maximum glory that your PC or console can push.
Some of the popular capture cards available in the market are –
Elgato HD60
AVerMedia Live Gamer (Portable)
Elgato 4K60 Pro MK-2

Rs.

13,999

Rs. 15,999
2 new from Rs. 13,999
in stock


Rs.

27,999

Rs. 28,999
1 new from Rs. 27,999
in stock


Rs.

33,882
4 new from Rs. 33,882
in stock

How Capture Card Works
The HDMI output from your PC or console goes into the HDMI-in port on the capture card and another HDMI cable goes from the HDMI-out port the capture to the display. The capture card itself is connected to the PC via USB or the PCIe slot. Now just select the capture card as the video input in the broadcasting software and your stream will start showing the game you are playing.
Also Read : Best Productivity Laptops Under Rs 50,000 in India
Webcam
A webcam makes your interaction with your viewers much easier and more impactful.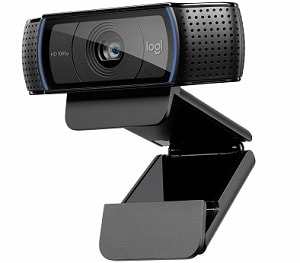 You can also use an ordinary video camera or a DSLR as a camera input but that would take a lot of workaround and is not recommended for new streamers.
Currently, the best camera available in India is Logitech's C920 HD Pro Webcam. It has 1080p recording capability and also supports H.264 encoded compression enabling a smooth picture quality in streams.
Mic
Your voice commentary on the games is the primary channel of interaction between you and your audience, and it is what makes your streams unique. Therefore, a mic is the first piece of tech that you should be going war if you are serious about streaming.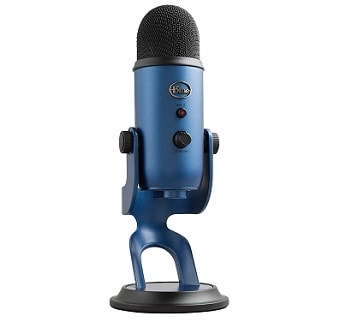 There are several options available in the market, but the most popular among the streamers is the Blue Yeti USB mic. This feature-packed mic has an awesome audio encoding quality and low latency.

Rs.

4,995

Rs. 5,995
5 new from Rs. 4,995
in stock


Rs.

10,995

Rs. 12,995
5 new from Rs. 10,995
in stock

A more budget friendly option is Blue Snowball iCE. It has an almost similar performance as Blue Yeti but lacks some its other features.
Also Read : Best Gaming Laptops Under Rs 70000 in India
Streaming kit
If you are looking for more budget friendly options or maybe a complete ecosystem from single brand, then you should check out the AVerMedia's Live Streamer 311 kit. It includes a Live gamer mini (GC311) capture card, a Live Streamer Cam 311 (PW313) webcam and a USB microphone (AM310)
A stream deck is a control box with multiple sets of keys that can be assigned as macros for performing different tasks with just one tap. It is the kind of device you might think you don't need but will thank it later just because of how much easier and smoother it makes your live stream.
Stream deck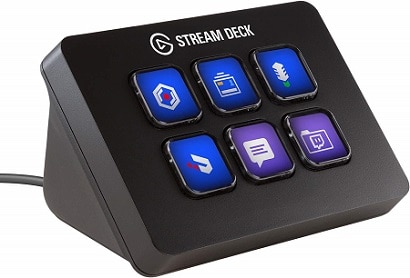 Rs.

9,999

Rs. 14,400
2 new from Rs. 9,999
in stock


Rs.

14,999

Rs. 20,800
3 new from Rs. 14,999
in stock

This is certainly not a device that anyone would recommend to someone fairly new to streaming, but you should definitely consider getting yourself one, once you have started gaining a good amount of viewership and want to ramp up your streaming game.
Elgato has a regular, 15-key model and a smaller 9- key model for anyone who doesn't need that many macros.
Also Read : Gaming PC Assembled Under Rs. 50,000
Lighting and Green-Screen
You want your audience to be able to see your pretty face but don't want them to see your messy room, then you should definitely invest in a nice green screen setup. You can easily get a cheap green screen set-up but storing it would be a hassle and only add up to the mess already present; Elgato's Green Screen Collapsible Chroma Key Panel is the perfect product for you. It is compact, portable and very easy to set-up.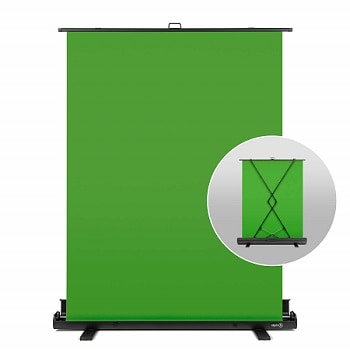 People working with cameras know very well that how important the role of good lighting is in any set-up involving videography. A decent lighting set-up can make a day-night difference (no pun intended) in looks as well as the mood of a stream. Good lighting ensures a consistent webcam feed that makes your stream look professional and helps viewers see what's going on, ensuring a better viewing experience.
You don't really need to spend a fortune on some good lights. Even a bright lamp placed in the right spot will do the trick. Just make sure that the light isn't too harsh for you as you will be sitting in front of it for at least 3-4 hrs. A ring light with a tri-pod stand that can also house the webcam might be just perfect set-up for people on budget.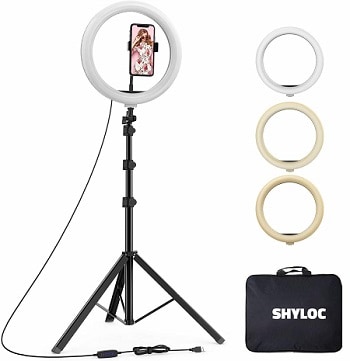 There are a great number of devices out there designed just to make your live streaming experience more pleasant. We've tried and listed all of the basic stuff that you will need to get started with live streaming your games. For any queries regarding streaming feel free to comment.
Happy Streaming!
Also Read :

Best Ultrawide Gaming Monitors in India

Gaming Monitors Under Rs 20,000 in India

10 Best Earphones Under Rs 1000
---

This Article is Written By:
Mridul Pandey