This game controller by NOYMI comes with 4 triggers , L1 R1 L2 R2. If you are playing PUBG , then you can use these triggers in addition to both your thumbs for moving and shooting.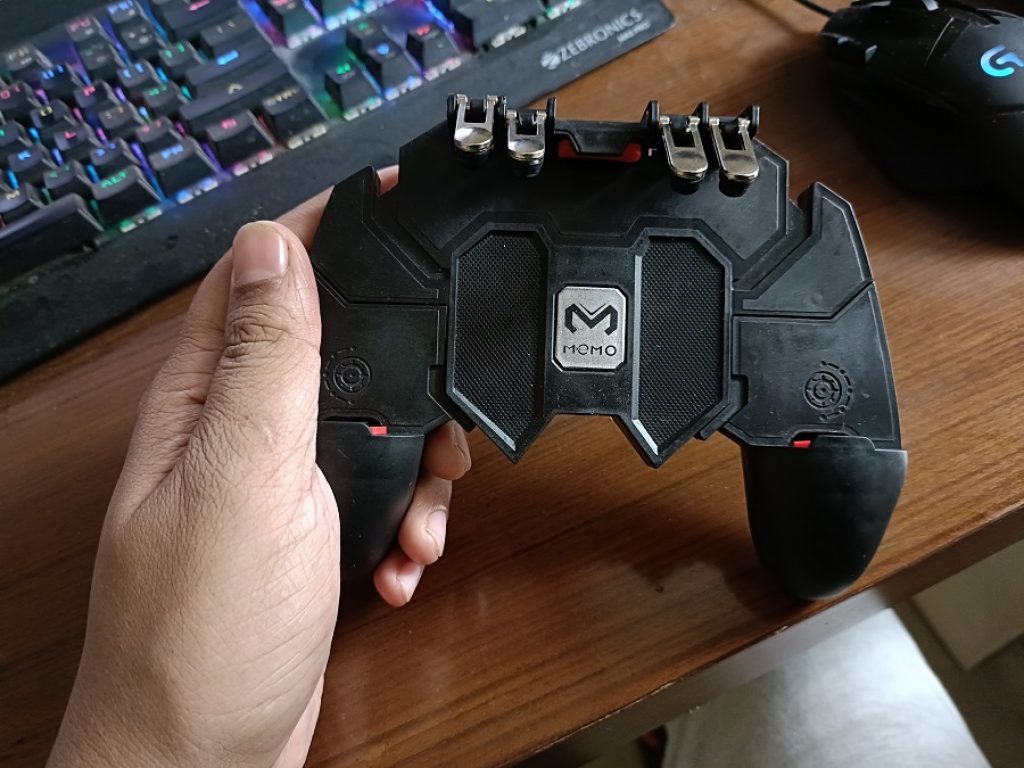 This makes it a 6 finger operation and enables smoother , faster gameplay which can get you the extra edge that you need to dominate the games like PUBG.
You can even use it with the phone back cover on, triggers can feel a bit laggy at the start being based on a mechanical system, but you will get used to it with time and start improving your timing.
Playing with 6 fingers instead of 2 will definitely be a perk and take you to new heights gameplay. NOYMI game controller has a firm grip and you feel good while holding it in your hands. There is a tactile feeling when triggers hit the phone screen.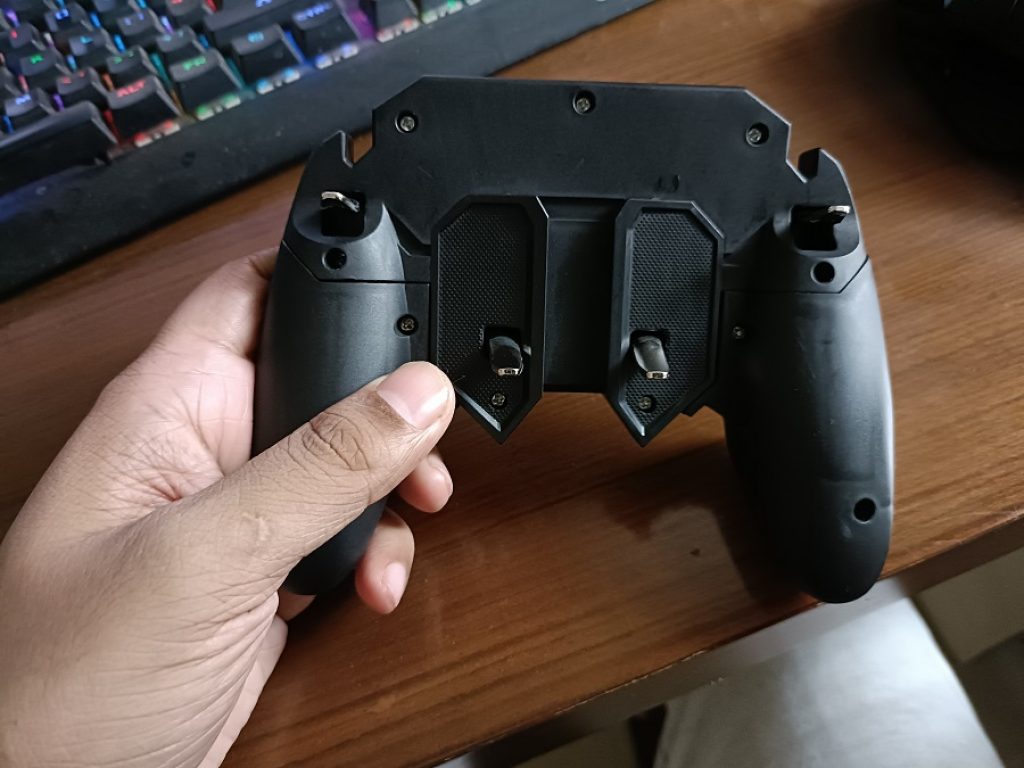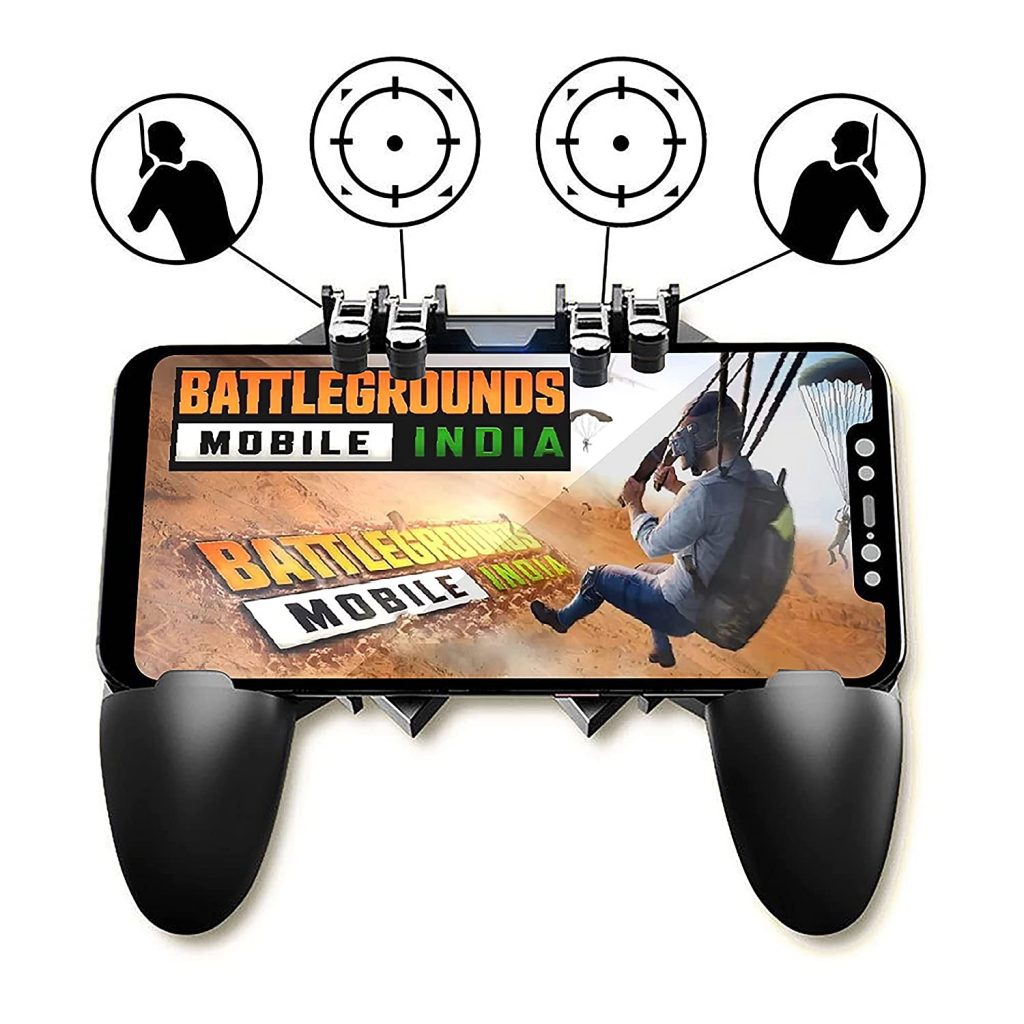 I will advise practicing with the trigger in the practice tool to get familiar, before jumping into an actual game. You can use it with any phone with a screen size of 4.7-6.5″ ( Android & IOS ).
The games recommended by NOYMI to play with this controller.
PUBG Mobile
Call Of Duty Mobile
Free Fire
Critical Ops
Rules of Survival
Knives Out
Cross Fire
Terminator 2 Judgment Day
Survivor Royale
Plus any other game, that you feel like having a controller will be beneficial to you.