Keyboards and mouse are some of the absolutely necessary gears for a proper gaming experience. It does tailor to our experience on what we use. But at the same time mechanical keyboard and gaming mouse are still pretty expensive. So, for us budget gamers membrane keyboards are a perfect alternative, while being cheap it provides an excellent alternative for those who can't afford Mechanical Keyboards. 
First of all, what is a membrane keyboard? Without going into technical terms it's more of a good replica of mechanical keyboards with some of its own pros and cons.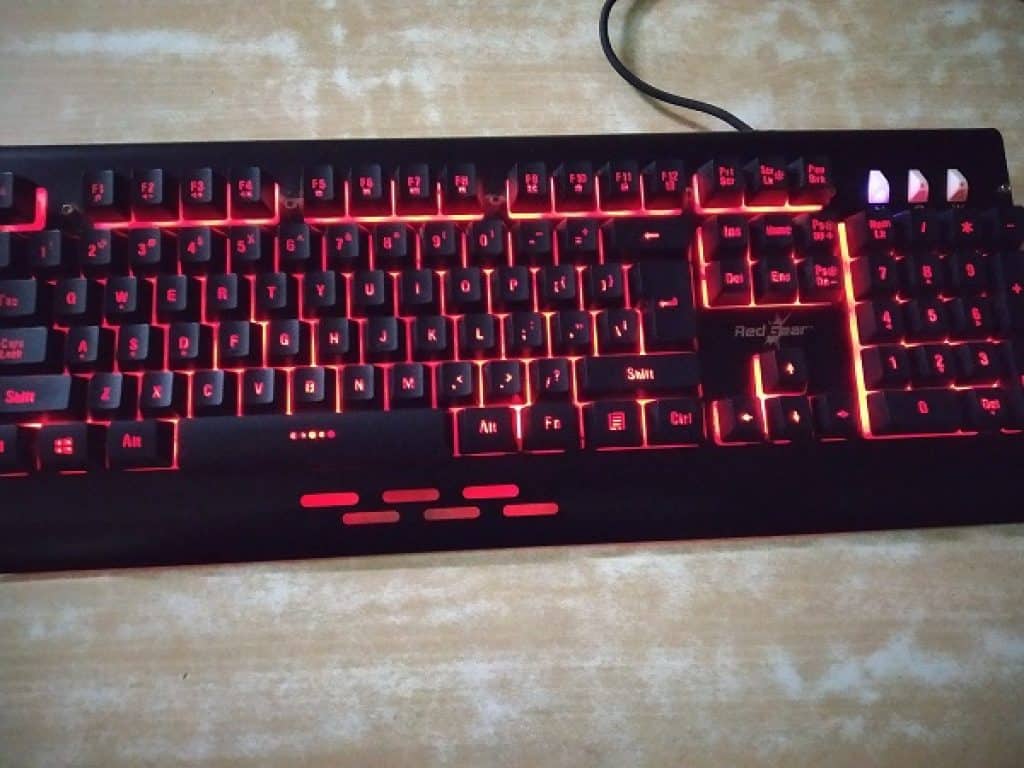 As you probably guessed when I said replica it does offer a very similar experience when we compare it to a mechanical keyboard, quite affordable and at the same time it's portable since it's made of plastic.
At the same it has some Cons, the biggest one which I need to address here is that it's very hard to maintain, unlike mechanical keyboards you can't remove the keycaps which in turn makes the cleaning of the keyboard a huge pain and is hard to maintain. 
And now onto the main topic, so which budget keyboard and mouse should we recommend. Today we bring you a combo which is not only affordable but quite durable and at the same time pretty aesthetic to look at. 
Also Read : Best Mechanical Gaming Keyboards in India
Redgear Manta M21 Gaming Keyboard and Gaming Mouse
Redgear Manta Combo set is probably the best and the cheapest combo you can find on Amazon and we can assure you that it's not all looks. After using it for over 2 years, it almost surprised me as it was something bought on a complete whim. This set has everything that us as a budget gamer are searching for.
So, without further ado let's get into a closer look on why this can be the perfect choice for you.
Contents
1- Wired Keyboard
2- Wired Mouse
3- Manual
4- Disc that comes with software for the mouse for easy configuration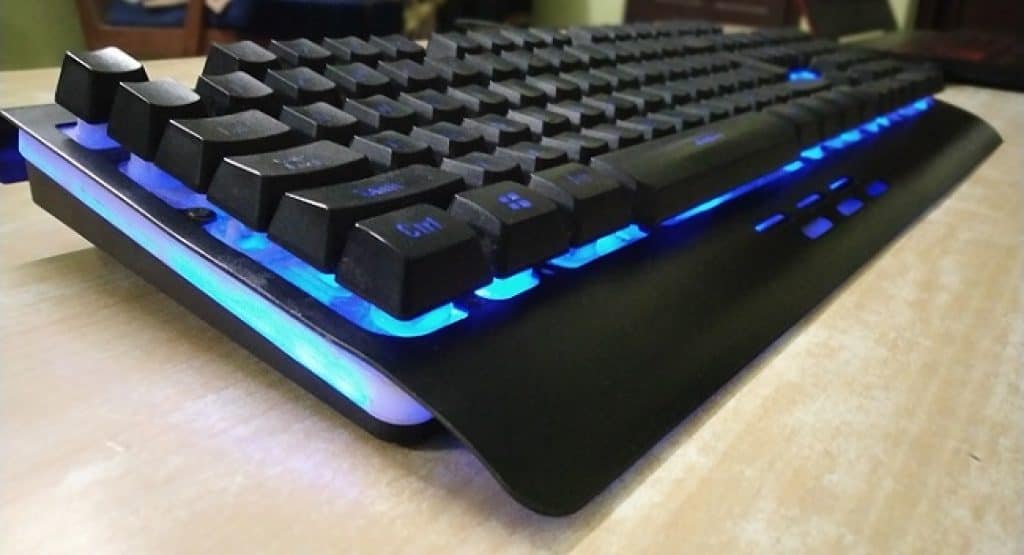 Redgear Manta M21 Gaming Keyboard
The keyboard comes with lots of standard specifications which definitely doesn't come at this price range, let us look into this in more detail and help you decide if this is the perfect choice for you or not.
Also Read :
Keyboard Pros
At first glance you can be sure that the keyboard is very sturdy. It even provides us with an extended base for our palm, which in turn gives a very comfortable experience. It comes with 104 keys and also has a life span of 10M keystrokes. This keyboard has 3 different backlit colors, you can switch to different colors on the fly and also supports breathing effects which make things even more cool when you're gaming.
The clicky sound is very satisfying and gives a very premium feel.
It also comes with floating keys which are easy for the user to differ between each key.
The keyboard also has lots of utility keys as well which might seem minor but can be a great quality of life addition, in all of those additions one is very important and it's something all of us need from time to time especially while gaming i.e. the windows lock function. Yes, you read it right you can even lock the windows key so that you won't be disturbed and this option can be changed on the fly which is a very good addition in my honest opinion.
It also comes with an anti-ghosting feature that means when you can press different keys at the same time, it'll register all of them at once which is very important while gaming.
One thing that I absolutely love about this keyboard is that it comes with braided Caviar USB cable which will definitely boost its lifespan.
Also Read : Best Mechanical Gaming Keyboards Under Rs 10,000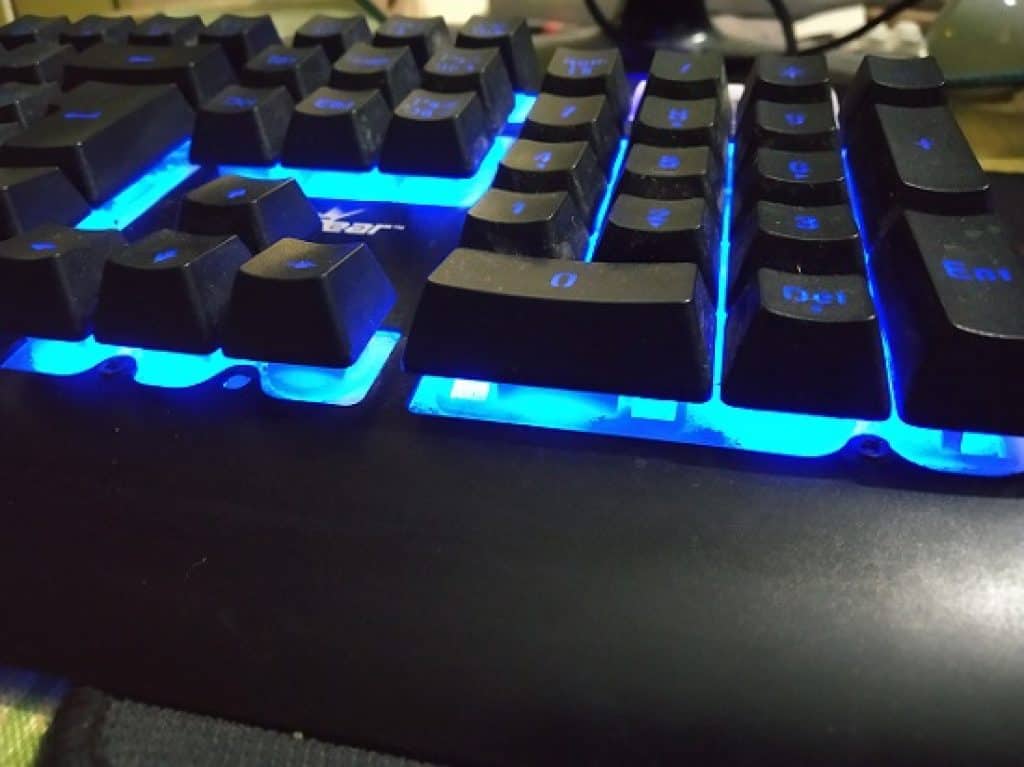 Keyboard Cons
We can be sure that at this price it can't be perfect and we bring you the most authentic review so that it won't mess up with your experience if you care about these things.
Without the backlit keys it becomes near impossible to keep track of the keys as you can't read properly, therefore you need to have backlit turned on all the time.
Despite being a membrane keyboard it's on a pretty heavy side.
Limited color options.
The keyboard has no dedicated media buttons as you have to rely with the function key for all those tasks.
Now that we're done with the keyboard, let us move to the Mouse.
Also Read : Best Gaming Headphones Under INR 2000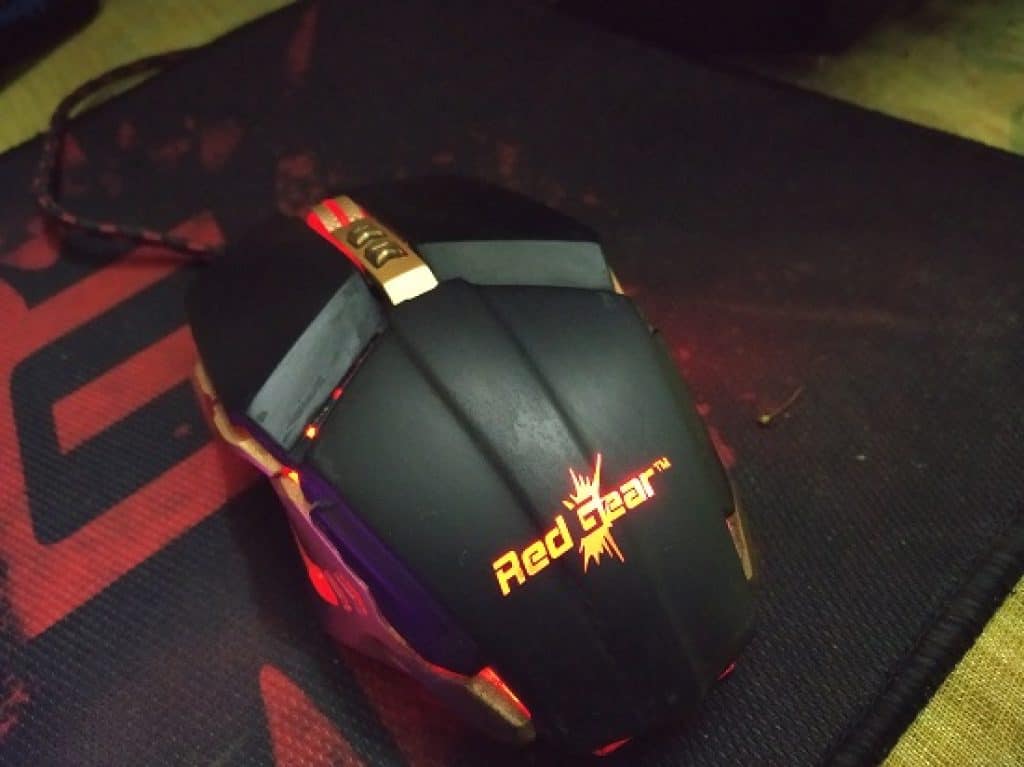 Redgear Manta Gaming Mouse
I can without a doubt say that this Mouse is very premium, with lots of customization and at the same time with an authentic look. Let's see what makes it better and what you all should be aware of.
Mouse Pros
The Mouse build design has a plastic rubberized top and gold color at sides making it very appealing when it comes to looks.
With the perfect size which can be fit on all types of hand it provides a very comfortable experience for everyone, even for users with small hands like mine the keys are placed perfectly.
It comes with four adjustable DPI settings and has a max speed for 50IPS with the lowest DPI of 500 and can be increased up to 3200DPI.
DPI settings can be set with the provided software or with the dedicated buttons which comes with the mouse.
With 6 different keys, this mouse is super effective for your FPS games as you can customize your keys with the extra provided keys in the mouse. The clicks are just as satisfying.
As it's with the keyboard, it also comes with 3 different kinds of LED lights and you can customize them through the software which is provided in the box. You can even save and edit 5 profiles and macros for your games giving you a lot of options for the customization.
As you expected, it also comes with Braided USB cables giving it a more premium look as well as an increase in its lifespan.
Also Read : Best 4K Monitors in India
Mouse Cons
Unlike the keyboard, I had issues with pointing out its cons because in my opinion it fits very nicely
But in any case,
Just like the keyboard, it also has a very limited color option which in my opinion is fair at this price point but still, it lacks out.
This is one more of a personal preference but it is also on the heavier side, Although I do prefer heavy mouse, I can see some people not liking this so I had to point it out.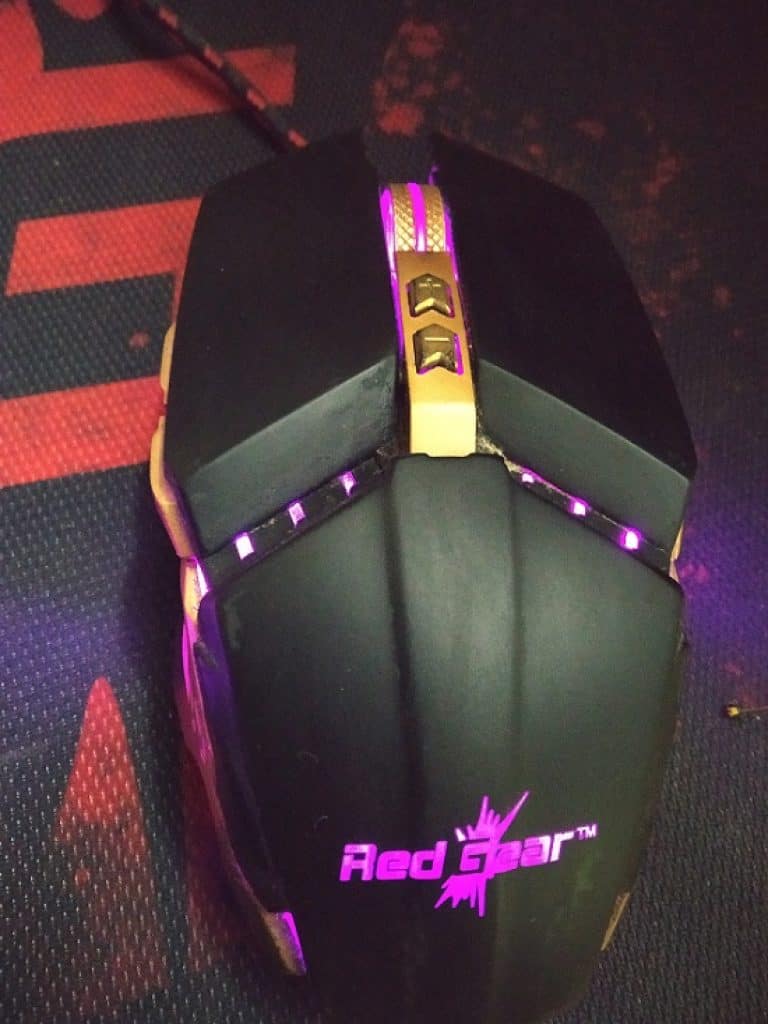 Conclusion
Despite its flaws, I think this combo is the best you can find at the price point of 1500INR. With a sturdy design as well as a premium look, it offers everything. In my opinion and after using it for 2 years specifically for gaming I can easily recommend this to anyone looking for something more budget oriented.

Rs.

1,399

Rs. 1,499
1 new from Rs. 1,399
in stock


Rs.

1,699

Rs. 2,998
1 new from Rs. 1,699
in stock


Rs.

1,899
1 new from Rs. 1,899
in stock

Also Read :

Best Ultrawide Gaming Monitors in India

Gaming Monitors Under Rs 20,000 in India

10 Best Earphones Under Rs 1000