Recently updated on August 18th, 2023 at 01:12 pm

Acquiring an optical mouse doesn't necessitate a substantial financial outlay. Within the market, a multitude of commendable mice boasting superior quality are readily accessible without exceeding the Rs. 500 mark.
Esteemed brands such as HP, Dell, and Logitech have curated a diverse selection of optical mice within this price range, and their commitment to product excellence remains unparalleled. Presented below is a compilation detailing the finest 10 wired mouse options obtainable under the Rs. 500 threshold.
Best Wired Mouse Under Rs. 500 in India
 1.  HP X1000 Wired Mouse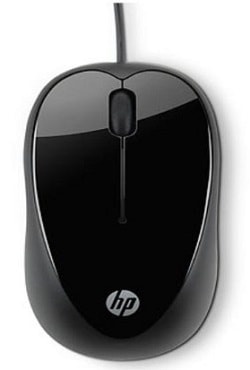 1) As a matter of fact, HP is one of the largest PC manufacturers in the world and who would make PC peripherals better than them?
2) The HP X1000 wired mouse is a perfect example of their quality products even at a not-so-expensive price of Rs. 275.
3) HP will also be giving a warranty of 2 years, so you are all covered.
4) This optical mouse can work on any type of surface and works with three buttons with the third one being the scroll wheel itself.
5) For the design too, the mouse is easy to hold and operate, plus it looks appealing with the glossy back. This is the best optical mouse you can buy for this price.
Buy Now From : Amazon
---
 2.  Logitech M90 USB Mouse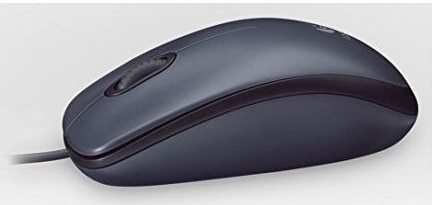 1) The Logitech M90 turns out to be a great optical mouse if you are looking for one below Rs. 300.
2) Design wise, the mouse is a bit larger and should perfectly for your hands, unlike the smaller ones that are hard to control.
3) When it comes to comfort, it is difficult to find a better mouse than this one.
4) It comes with a really precise optical tracking and the mouse is even easy to setup.
Also Read : 10 Best Wireless Mouse Under Rs 1000 in India
5) In fact, the Logitech M90 mouse doesn't require any setup at all, you can just plug it into the USB port of your computer and start using it.
6) The mouse comes with a warranty of 3 years and can be purchased online for Rs. 279.
Buy Now From : Amazon
---
 3.  Lenovo M110 USB Optical Mouse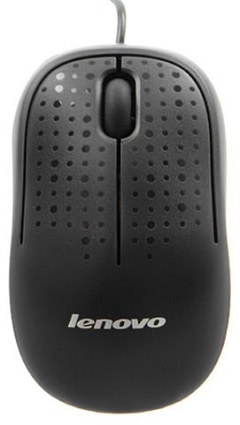 1) This is a tiny optical mouse from Lenovo that is light enough to be carried around in your laptop bag.
2) Despite its small size, the mouse doesn't compromise on performance or comfort.
3) The Lenovo M110 is an ergonomically designed mouse that makes sure your fingers are at the right place so that you are able to move the cursor effortlessly.
4) Using the USB 2.0 interface, the mouse can work with virtually any device that has a USB port.
5) The setup of the mouse involves no time as the mouse is a plug and play device. The mouse is available online for Rs. 299.
6) And if you like polka dots, Lenovo has made the unique design on the mouse buttons.
Buy Now From : Amazon
---
 4.  Logitech B100 Optical Mouse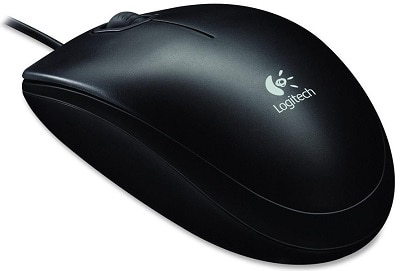 1) Logitech is a pioneer in making the best of the computer peripherals.
2) Like the M90 mentioned above, the Logitech B100 is a regular size optical mouse that is not only easy to operate but also small enough to carry in your bag.
3) This corded mouse supports a number of operating systems including the older ones like Windows XP.
Also Read : 10 Best Gaming Headphones Under Rs. 5,000
4) Its optical precision is rated at 800 dpi making it a perfect mouse for your daily use. Above all the mouse has an ambidextrous design, that means both left-handed and right-handed people can operate the mouse with equal ease.
5) You can grab one of these mice from Amazon for Rs. 269.
Buy Now From : Amazon
---
  5.  Dell MS116 275-BBCB Optical Mouse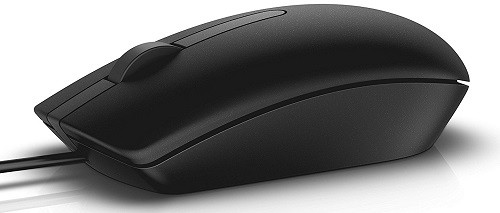 1) This mouse from Dell is all about its sophisticated design and how elegantly the mouse will sit on your table.
2) It has a beautiful matte finish with a perfectly crafted scroll wheel adding to the appeal of the design. The mouse isn't all about design, it is a great performer too.
3) You will be getting a mouse with an optical resolution of 1000 dpi that is better than many others in this range.
4) Also, the size of the mouse is also adequate to fit in your hand perfectly. Be it for home use or office, the Dell MS116 won't disappoint you in any situation. It is available online for a price of just Rs. 365.
Buy Now From : Amazon
---
 6.  Intex Optical Jaguar Rb USB Mouse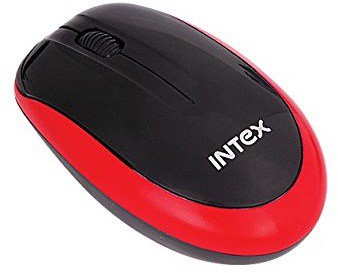 1) Intex is a homegrown brand that makes and sells a variety of electronic products across different types.
2) As far as computer peripherals are concerned, the company provides low-cost alternatives to products from international brands.
3) This wired optical mouse is a perfect example of that as it a high-quality product available at a price of just Rs. 499.
4) The mouse supports USB 2.0 standard making it compatible with a range of operating systems and devices in general. With its optical operation, the mouse supports 1000 dpi for precise movement of the cursor.
Also Read : Best Earphones Under Rs. 2000 in India
5) For the design, too, the mouse incorporates a colourful theme that gives you a break from all the boring black electronics.
Buy Now From : Amazon
---
 7.  AmazonBasics 3-Button USB Wired Mouse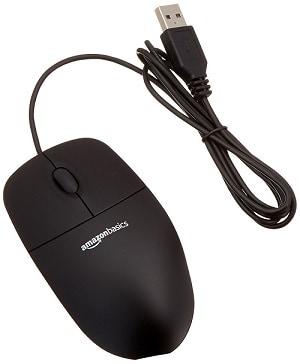 1) Amazon is not only one the biggest online retailers in the world, but it also manufactures its own computer peripherals under the AmazonBasics brand name.
2) All the products sold under this brand come with a quality assurance from Amazon and a price that is affordable by all.
3) This is a high-quality mouse from Amazon is as good as any other mouse in this range.
4) Its three buttons are easy to operate and the mouse works fine with any computer using its long 5 feet cable.
5) With a basic design in line with its brand name, the mouse is comfortable for your home and work needs. It can be purchased from Amazon for Rs. 299.
Buy Now From : Amazon
---
 8.  HP X900 USB Mouse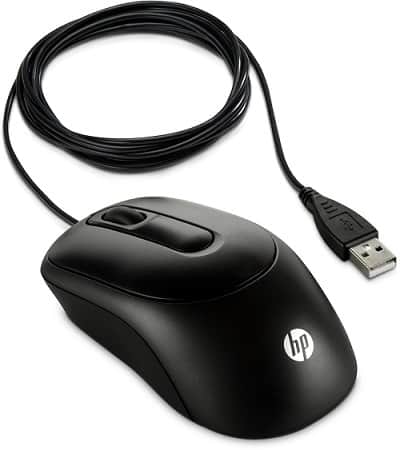 1) This is another ambidextrous optical mouse in our list and this time it is from HP.
2) Looking like a conventional mouse, there is nothing in its design that we need to talk about, it just a simple looking mouse.
3) The simple design also means that the mouse will function better than any of the funky looking mouse available in the market.
4) It comes with a three-button setup and its optical sensor has a dpi of 1000, giving it precise movement over any type of surface.
Also Read : Bluetooth Earphones Under Rs. 1000
5) Coming from a brand like HP, you can rest assured of the quality and durability. This mouse can be grabbed online for Rs. 289.
Buy Now From : Amazon
---
 9.  iBall Style 63 Optical Mouse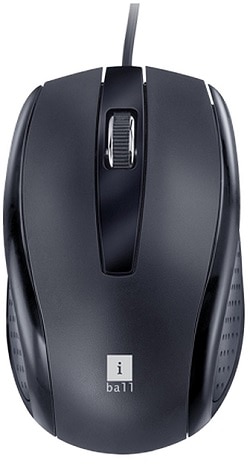 1) iBall is another Indian brand manufacturing laptops and computer peripherals. This iBall mouse comes with a stylish design that isn't like any of the mice in our list.
2) The Style 63 mouse has a top with multiple finishes adding to its appeal. The rubberized grips on the sides give you a better hold of the mouse.
3) It is a USB mouse and doesn't require any additional setup to install it, you just need to plug it in and you will be ready to go.
4) In terms of precision, too, this iBall mouse is better with 1600 dpi. You can purchase it online for Rs. 245.
Buy Now From : Amazon
---
 10.  Zebronics ZEB-OM126 Plus USB Mouse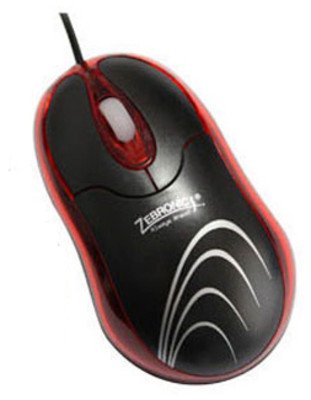 1) If you are looking for a low-cost solution to an optical mouse, Zebronics has a great product for you.
2) But you must note that this mouse is strictly for basic use and it won't be great for anything beyond. The design is very basic and should be great for your home and office needs.
Also Read : Wireless Headphones Under INR 2000
3) This doesn't mean that the mouse compromises in any department, in fact, it is one of the most rigorously tested one in the list.
4) As per the official one, the mouse can last up to 100,00,000 cycles of button strokes. In simple words, it means that the mouse is durable and will last long. You can get it online for around Rs. 260.
Buy Now From : Amazon
Also Read:
More In Ear Headphones
More Over Ear Earphones