Everyone in 2017 has a computer or a laptop. Sure, the RAM and the processor are an integral part of the computer, but so are its other accessories. The two most important accessories are keyboard and mouse. Of that, the most used is the mouse.
Most of us use the stock mouse that comes with the computer. But not all of them are good. Some are too heavy, or too small or big, etc. Most of these stock mice are not at all ergonomic or easy on the hand.
Anyone who has a laptop or a PC would like to maintain a cool setup to go with it. And in the advent of wireless world, a wireless mouse seems like an optimal choice. So here are our top picks on the best wireless mice under Rs.1000.
So, here is the list.
Best Wireless Mouse Under Rs 1000 in India
1 Logitech M331 Silent Plus Wireless Mouse
(🌟🌟🌟🌟🌟)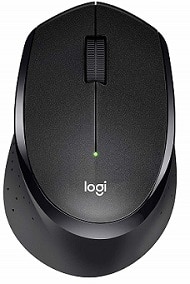 One of the top names in the industry is possessed by Logitech. And the Logitech M331 Silent Plus is its best option right now. Earlier it was M330 model which has been upgraded to M331 of same line up.
Also Read : 10 Best Gaming Headphones Under Rs. 5,000
The mouse is an ultra-quiet mouse with 90 percent reduced click sound and same click feel eliminates noise and distractions for you and others around you.
It has special technology which allows it to be really quite.
Pros-
2 Year Battery Life
Auto Sleep Mode
Ergonomic Design
1000 DPI
10m Range
Cons-
Comfortable for Only Right Handed Use
Check Cheapest Price : Amazon
---
2 HP Z3700 Wireless Mouse
(🌟🌟🌟🌟🌟)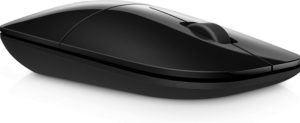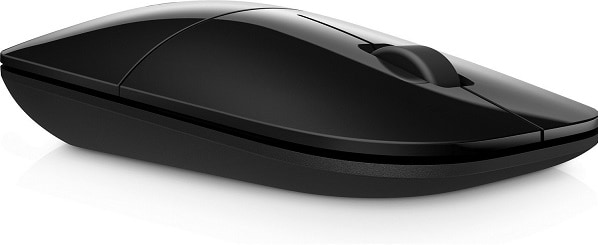 Another top name in the industry is of HP. They too have come up with a budget friendly and a really slim wireless mouse. Yes, it is just 25 mm in height.
Also Read : Bluetooth Over-Ear Headphones Under Rs. 3000
Pros-
Super Slim
Various colours to match your setup
1200 DPI
16 months life on 1 AA Battery
Blue LED Technology, which means it will work on most surfaces.
Cons-
A bit expensive given the specs are mediocre.
Check Cheapest Price : Amazon
---
3 Tecknet M003 2.4G Ergonomic Wireless
(🌟🌟🌟🌟🌟)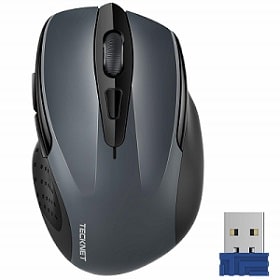 This one here is a budget wireless mouse. And it sure does look and feel very ergonomic and designed to provide comfort to your palm.
Also Read : Best Earphones Under Rs. 2000 in India
Pros-
Comfortable design and grip.
2400/1600/1000dpi settings.
18 months battery life with auto power off , when nano receiver is disconnected from PC.
Total of 5 Buttons
Cons-
The buttons are not programmable.
Check Cheapest Price : Amazon
---
4 Logitech M275 Wireless Mouse
(🌟🌟🌟🌟🌟)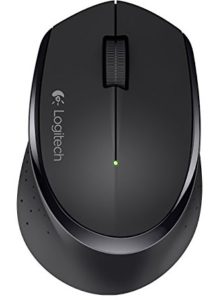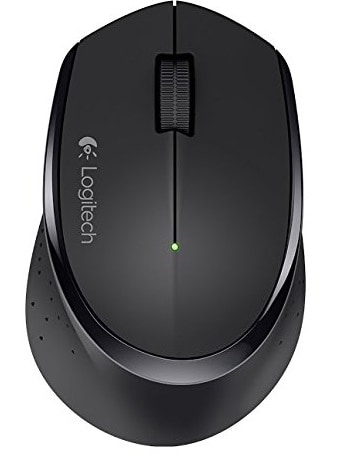 This is another top mouse from Logitech in the price range, it is a good one but the price is a bit high. It may loo somewhat similar to the M330, but it is not. They both have different shape and size.
Also Read : Bluetooth Earphones Under Rs. 1000
Pros-
Somewhat ergonomic shape.
18 Month Battery Life
1 Year Hardware Warranty.
1000 DPI
Some excellent reviews.
Cons-
Again, this one is only for the Right-Handed people.
A bit costly than it should be.
Check Cheapest Price : Amazon
---
5 Havit HV-MS976GT Wireless Mouse
(🌟🌟🌟🌟)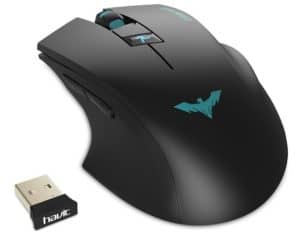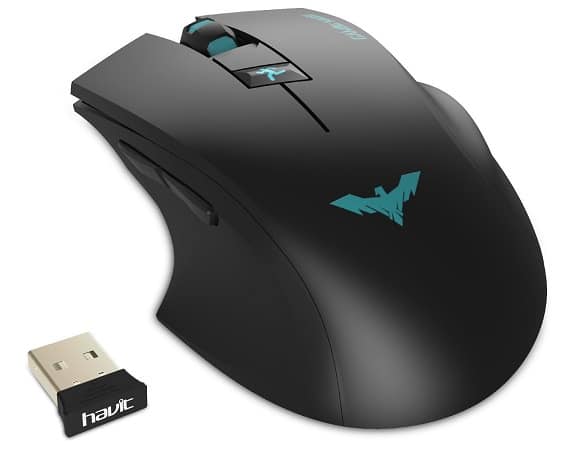 This hear is a not-so-famous company with an excellent product.
Pros-
Changeable DPI settings up to 2000 DPI.
15m transmission range with 250Hz polling rate and 20G maximum acceleration.
Very Ergonomic Design.
Auto-Sleep for maximum battery life possible.
5 Buttons.
Cons-
Designed for Right Handed Users only.
People with small hands might be uncomfortable on it.
Not so good battery life.
Uses 2 AAA cells.
Buy Now From : Amazon
---
6 TeckNet M002
(🌟🌟🌟🌟)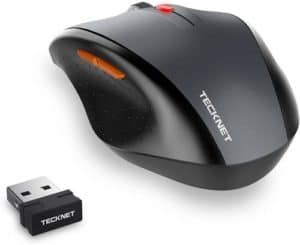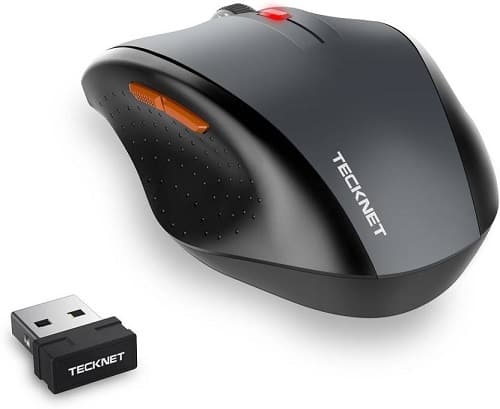 A gaming aimed mouse. This one here is the M002 by TeckNet.
Also Read : Wireless Headphones Under INR 2000
Pros-
A 15m operation range.
5 changeable DPI settings with max at 2000 DPI.
18 Months battery life on 1 AA cell.
Tru-Wave technology for precise, smart cursor control over many surface types
Co-Link technology – after pairing there is no need to re-establish pairing after a signal loss or shutdown.
Battery level indicator.
Passed the 5 Million keystroke test.
6 Buttons, not programmable.
Cons-
Users report lag in cursor movement.
---
7 Dell WM126 Wireless Mouse
(🌟🌟🌟🌟)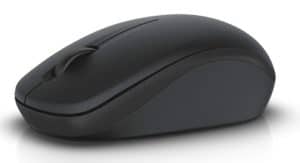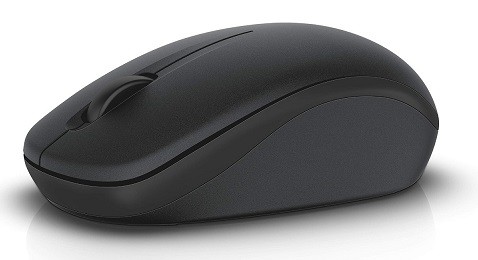 Ah yes, Dell! A famous name, finally. The WM126 is Dell's offering of a budget wireless mouse at a low price.
Also Read : 10 Best Laptop Under 60,000 in India
Pros-
You can connect up to six compatible devices with a single receiver.
Can be used by both, Left as well as Right handed people.
Users report good tactile feel of buttons.
Impact resistant design claims to save it from damage from falls off heights similar to that of desks.
1000 DPI.
Cons-
No information on battery life is provided.
Customers have had connectivity issues.
Check Cheapest Price : Amazon
---
8 Lenovo N100 Wireless Mouse
(🌟🌟🌟🌟)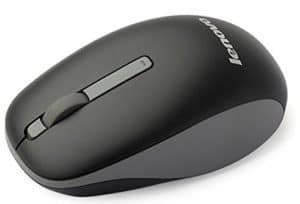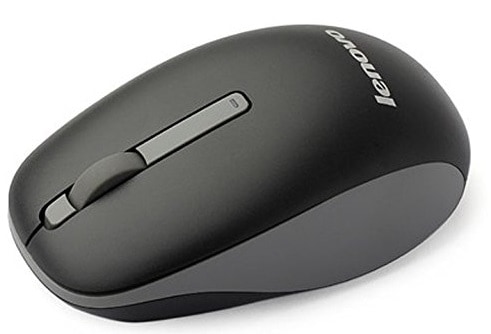 An unusual name in the list is that of Lenovo. We here Lenovo's name in Smartphones and Tablets or in Computers, but not in tis accessories. The N100 is a water droplet shaped mouse from Lenovo.
Also Read : Best Budget PC built Under Rs 25,000
Pros-
It has an Anti-Slip surface for better handling of the mouse.
Matte Finish gives it a good look and also helps keep fingerprints away.
Auto Shutdown to save battery.
Works on many surfaces.
Cons-
The top must be removed in order to store nano-reciever and to insert battery, this tends to loosen it a bit.
Does not work with Mac OS.
Check Cheapest Price : Amazon
---
9 Portronics POR-689 Puck
(🌟🌟🌟🌟)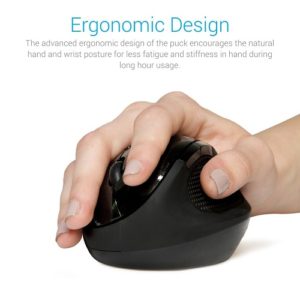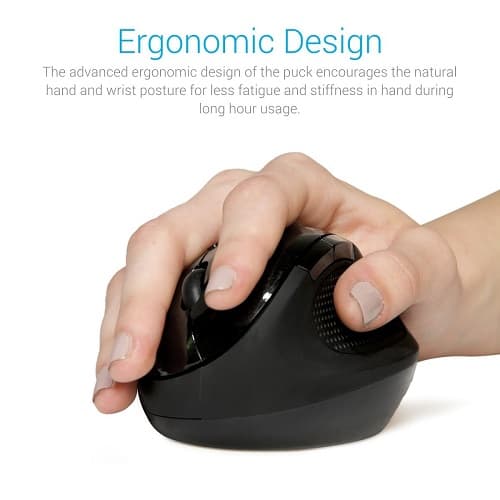 Portronics has been in the market since quite some time now and it knows what the people want. Here is an ergonomic mouse for a relatively low price from Portronics. We will refer to it a s PUCK.
Also Read : 10 Best Ultrawide Gaming Monitors in India
Pros-
3 DPI settings with maximum of 1600 DPI.
PUCK allows placing the wrist in a comfortable position to reduce the pressure on the carpal tunnel area of the hand.
The Nano receiver has a USB 2.0 port, which means faster interaction.
Cons-
Again, it is designed for Right Handed People only.
Not comfortable for small hands.
Takes 2 AAA batteries. No mention of battery life.
Check Cheapest Price : Amazon
---
10 Redragon M613 Wireless Mouse
(🌟🌟🌟🌟)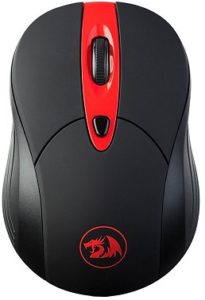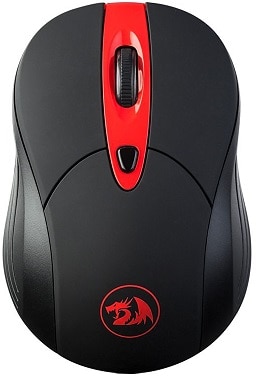 The last one is the cheapest one of them all. It is from a company called Redragon that has entered in the market at of computer accessories for people with a budget.
Also Read: 10 Best Laptop Cooling Pads in India
Pros-
3 DPI settings with max. 2000 DPI.
Power Saving Mode available.
Passed the 10 Million Click Test.
Works on almost all kinds of surface.
Cons-
No battery included.
Is smaller than it looks.
Reports of malfunctioning after a few months.
Loses precision over time.
Check Cheapest Price : Amazon
---
These are our top 10 picks. The ranking is based purely on the specs and priority of features and not on the cost or the average customer review, etc.
Let us know in the comments if you have any suggestions on another mouse.
Also Read:
1) 10 Best Gaming Headphones Under INR 2000
2) Best Gamepads in Under Rs.1000 For Gaming
---
Please do comment below to add your suggestions.