Recently updated on November 20th, 2023 at 09:47 am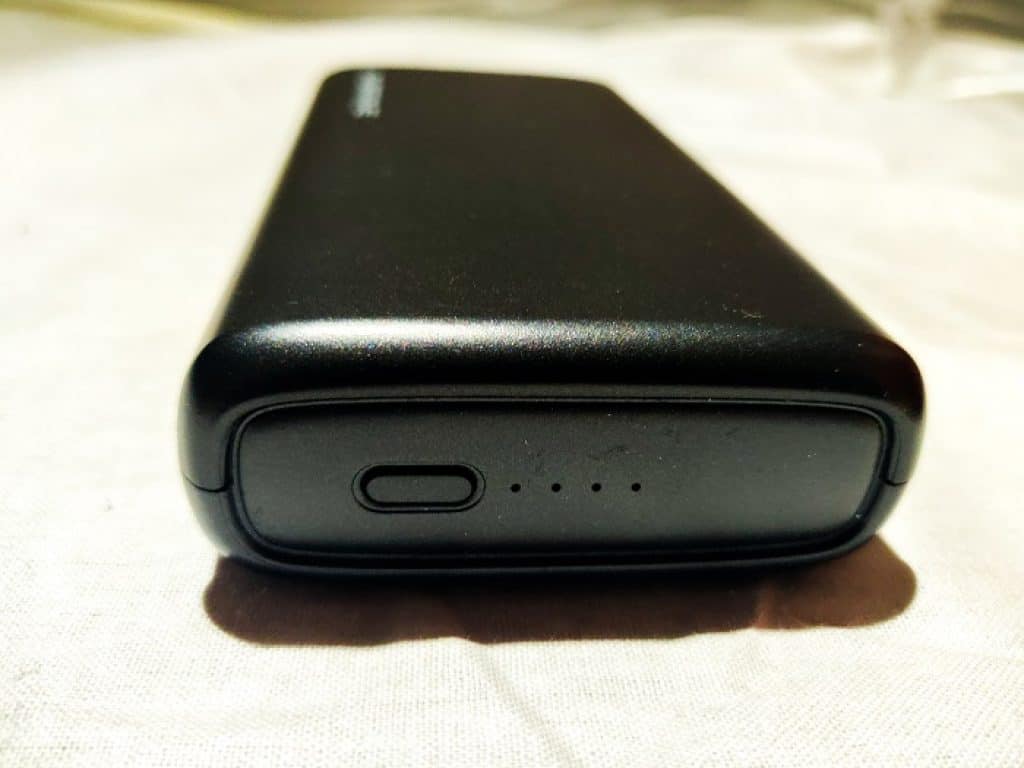 One of the top leading brands in India for smartphone accessories, Ambrane has released a diverse range of options in power banks for the customers. If you are looking for a high capacity power bank, then the Ambrane Neo 20000 mAh battery is perfect for you.
This power bank includes two input ports, one is a micro USB port and the other is a Type-C port that can be used to charge your devices as per your convenience. This way, you can easily charge two devices at the same time so you can charge your mobile phone and your Bluetooth devices together. As a result, you don't need to carry multiple USB cables anymore for charging your devices.
If you have a device of 3000 mAh, then this power bank can be used to charge that device at least 5 times. Moreover, the power bank has a sleek and long body that makes it easy to carry around on your travels. Still not convinced if this is the right product for you? Then, check out our detailed review below to learn about more features of this device.
Features of Ambrane Neo Power Bank
Ambrane New has many amazing features that make it a perfect product to use to recharge your devices.
User-Friendly Design and Good Build Quality
One of the first things that you need to know about Ambrane Neo Power Bank is that the outer body of this power bank is made from ABS plastic material. As a result, there is a premium finish to this power bank which not only makes it look good but also makes it scratch-resistant and durable.
Apart from that, it features an LED indicator to display the battery levels of the power bank so that you know how much power source is available in it. If there is not enough power charge, you can recharge your power bank before you need to use it again.
Amazing Performance and Compatibility
As mentioned earlier, Ambrane Neo has a battery capacity of 20000 mAh so you can keep using this power bank to charge your devices for a while. With this power bank, you can easily charge a 3000 mAh device at least five times and never run out of the battery. As a result, you can play games for hours, watch your favorite shows, talk to your friends, and do other things for hours at a time without having to worry about any battery issues.
This power bank is also compatible with most brands and products. So, whether it is your mobile phone or Bluetooth speakers, you can easily charge your different devices with the help of this power bank.
Dual Input and Output Ports
One of the most amazing things about the Ambrane 20000 mAh Li-ion battery is that it features dual ports so that you can easily charge two devices at a time. This increases the charging efficiency and allows you to charge the wireless devices while you are charging your mobile phone so that you don't run out of battery anytime soon.
Apart from that, the power bank also comes with two input ports that can be used to charge the power bank. There is one Type-C port and one micro USB port so you don't have to carry different wires to charge your devices and your power bank.
Protection against Multiple Damages
This power bank features a 9-layer protection that ensures safe charging while keeping both your devices and the power bank safe. The power bank won't overcharge your mobile phone and will enjoy a long life as it is protected from over-surging and other common issues.
180-Day Warranty
With this power bank, you also get a 180-day limited manufacturer warranty and customer service. If you face any troubles while using your Ambrane Neo power bank, then you can contact one of their customer service centers to get the power bank fixed or replaced.
Conclusion
Overall, Ambrane Neo Power Bank is a highly recommended product as it not only provides you with high battery capacity but is completely safe and reliable to use. It has a good build quality and can easily be used for a few years.
Moreover, the dual input ports make it easy to charge the power bank with whichever USB cable you have. And later, you can charge your devices with the two output ports and save a lot of time and effort. Although it is a little expensive, the price is completely justified seeing the features and the durability that the brand offers its consumers.
So, if you are looking for a high-quality power bank that has a high battery capacity, then the Ambrane 20000 mAh power bank is one of the best products to consider in the market.

Rs.

2,399

Rs. 3,499
1 new from Rs. 2,399
in stock