Recently updated on November 20th, 2023 at 09:42 am
Very few people know that the name Bose of The American audio equipment Company has an Indian origin. The founder of Bose Amar Bose son of Noni Gopal Bose who was a Bengali and a freedom revolutionary during the British Raj is the true origin of this multi-billion dollar Brand.
Moving towards The review of Bose's cheapest yet strongest product Bose SoundLink Micro Portable Outdoor Speaker. For me, bose has always been the top-shelf product I could never get my hands-on, but recently I got fed up with buying a new Bluetooth speaker every 6 or 7 months.
Also Read : Best Portable Bluetooth Speakers in India
And hence I got Bose for a premium and long-lasting experience.

Rs.

10,900
1 new from Rs. 10,900
in stock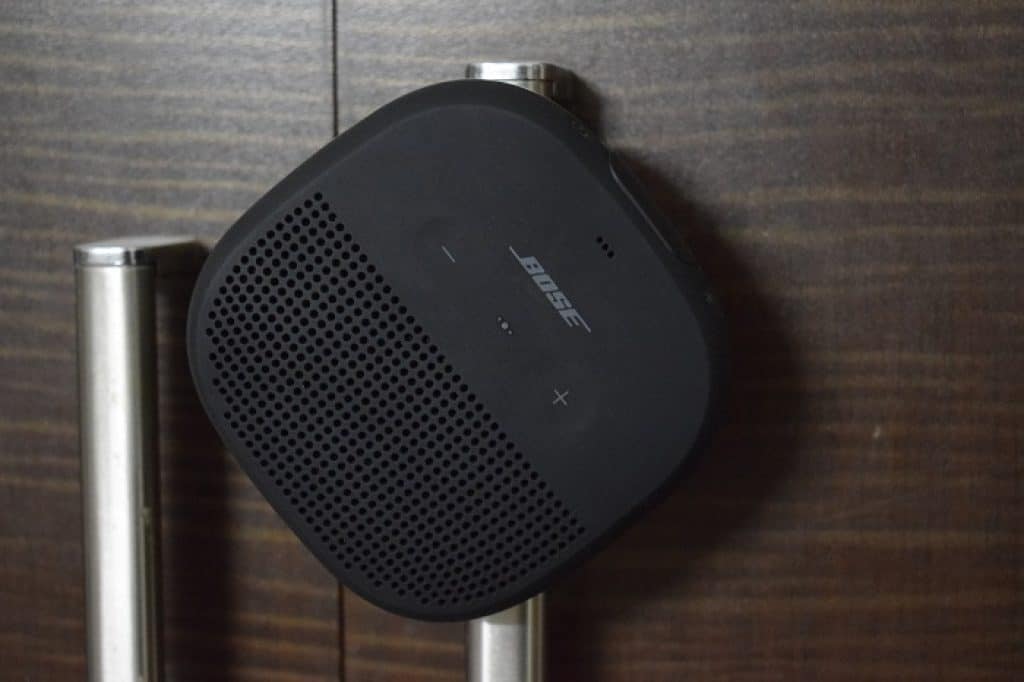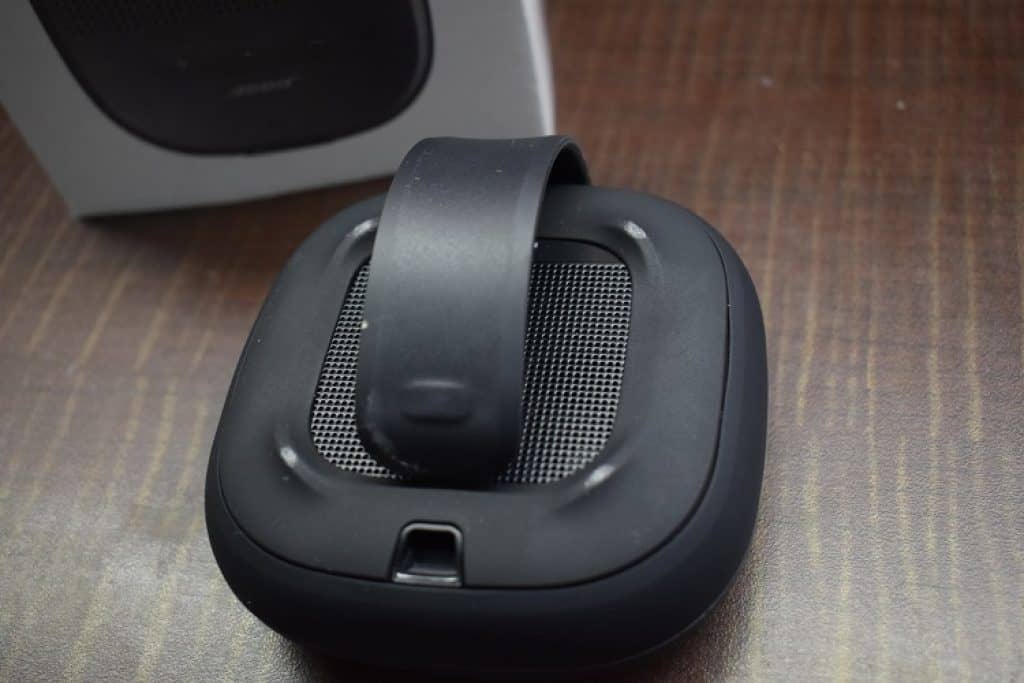 Build
The mainframe of the speaker is made up of silicon rubber which makes it extremely rugged and IPX7 water resistance. It can withstand a lot from accidental falls to voluntary water baths.
The strap at the back of the speaker further improves the capabilities of the speaker, one can starp it around backpack straps, Bike handles, or even to belts.
After using them roughly for a week I can say with certainty that the build quality of these speakers is top-notch. It can survive years of misuse and still emerge gloriously.
The device has a power button, a Bluetooth button, vol up/down buttons, and a multi-function.
All 5 buttons are fully embedded under the silicon skin and are highly responsive.
The only downside is the conventional micro-USB port which could have easily been a type C in this price range.
Weighing around 290g, they are offered in three colors black, blue, and bright orange.
Also Read : Best Bluetooth Speakers For Home in India
Sound Quality
The Bose SoundLink Micro wireless speaker can easily jam a hostel room or mid-sized living room with music.
The micro size does no justice to the loudness and strong bass which can be felt if one hovers their hand above it. For the volume part it isn't loud enough for a house party but for a smaller gathering, say in a single average-sized room these things can give quite a performance.
The sound quality is very crisp and clear till it reaches 60% volume, beyond that a slight downfall might be felt. While there exist, speakers, louder and more power in this price range,
You will not find anything this portable and well-tailored. The Bose SoundLink Micro gives an impressive output of 5 Watts and 7.5Watts while charging.
While playing a high bass song Jatt Da muquabla with loads of bass, The Vocals truly stood out and were not masked by the lows until 75% vol. also while blasting it at full volume(Forking Neighbours /:) the highs (treble) around 2.40 min were deteriorating.
Result: The speaker is made for low and Mid-Low Music, at higher volumes, you will only start losing the Treble.
Also Read : 10 Best Party Speakers With Good Bass & Sound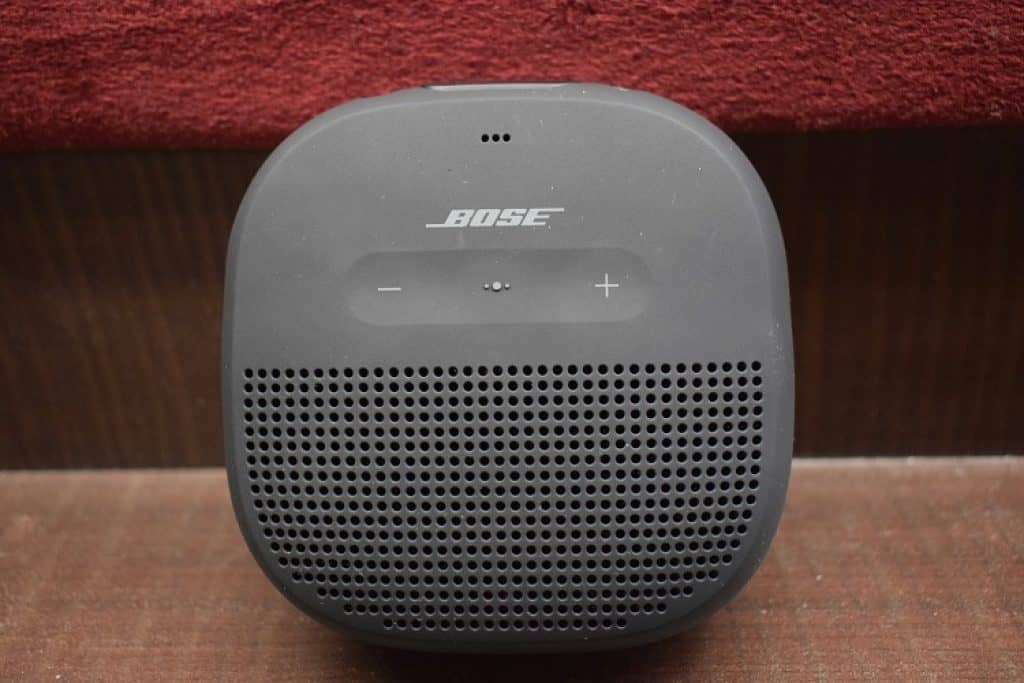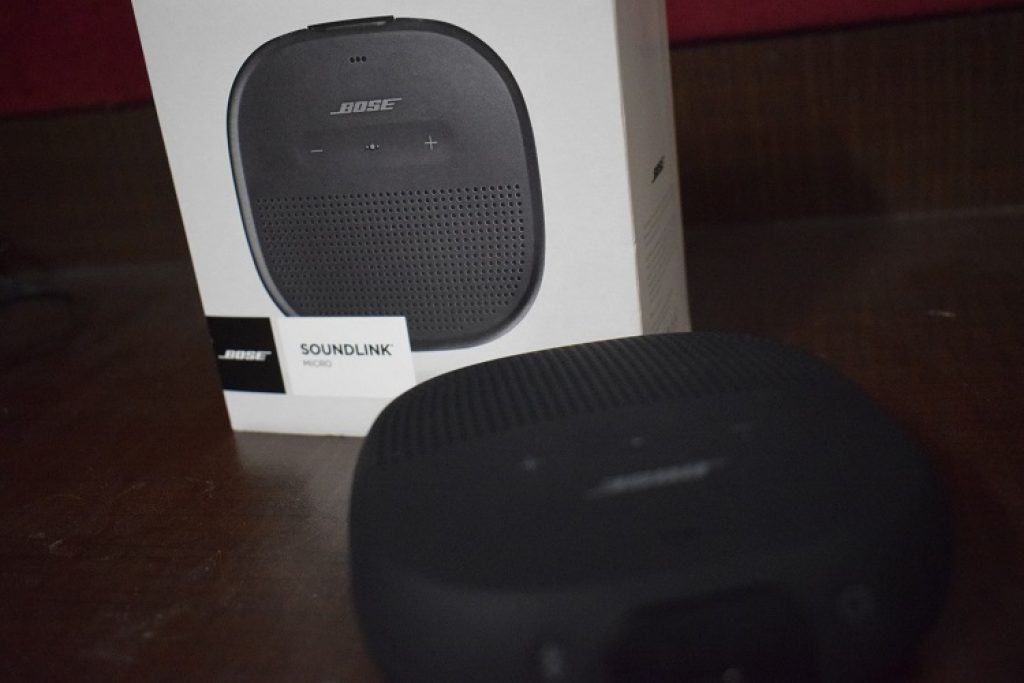 Connectivity
The only disappointing thing is that this time Bose opted not to include an aux connectivity making it Bluetooth-only speakers. The 4.3 Bluetooth works pretty well within the range of 10 meters. Supporting both A2DP 1.3.1 and AVRCP 1.6. profiles.
While playing in Party mode a slight Latency(30-40ms) between left and right could be heard. In Stereo mode, a latency of about 170 ms could be noticed while watching tv shows or while gaming.
The Bose Connect app is a pinch for longevity other than updating the device's firmware via mobile which is divine. The app can do all the basics like customizing the multi-use button, controlling volume, switching between connected devices, and choosing voice prompt language or disable voice prompts.
A relatively newer feature is the Google Assistant and Siri support
Which can be set using the Bose App. This is a convenient feature when not at home.
Also Read : Echo Dot 3rd Gen Review
Battery Life
Coming to the most important point Battery Life, Considering the compact size and an immense output volume The battery life is considered average. According to Bose, the speaker can play for 6hrs, You'll be lucky to get around 4 hours of playtime at max volume.
Another tweak is the presence of a MicroUSB port for charging. While Requiring around 4 hours to charge completely while a 1.5 A source will take the process to around 3 hours which is quite impressive.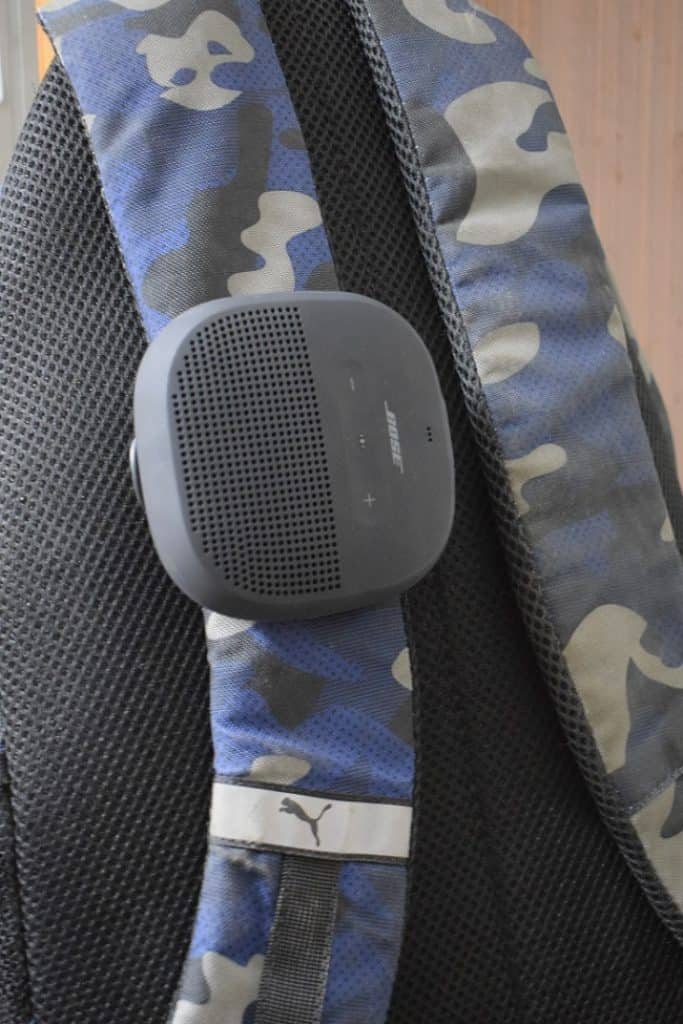 Bose SoundLink Micro Specs
Driver Size 40.0 mm
Dimensions 3.8 x 3.2 cm
Bluetooth 4.2
Driver Size 40.0 mm
Radiator Dimensions 3.8 x 3.2 cm
Bluetooth Profiles A2DP 1.3.1, AVRCP 1.6
Wireless Range 10 m
IP Rating IPX7
Waterproofing Waterproof up to 1 m for up to 30 minutes
Ports and Connectors 1 x micro-USB
Battery Type Lithium-ion
Battery Life Up to 6 hours
Battery Charge Time Approximately 4 hours with a 1 A charger
Weight 290.0 g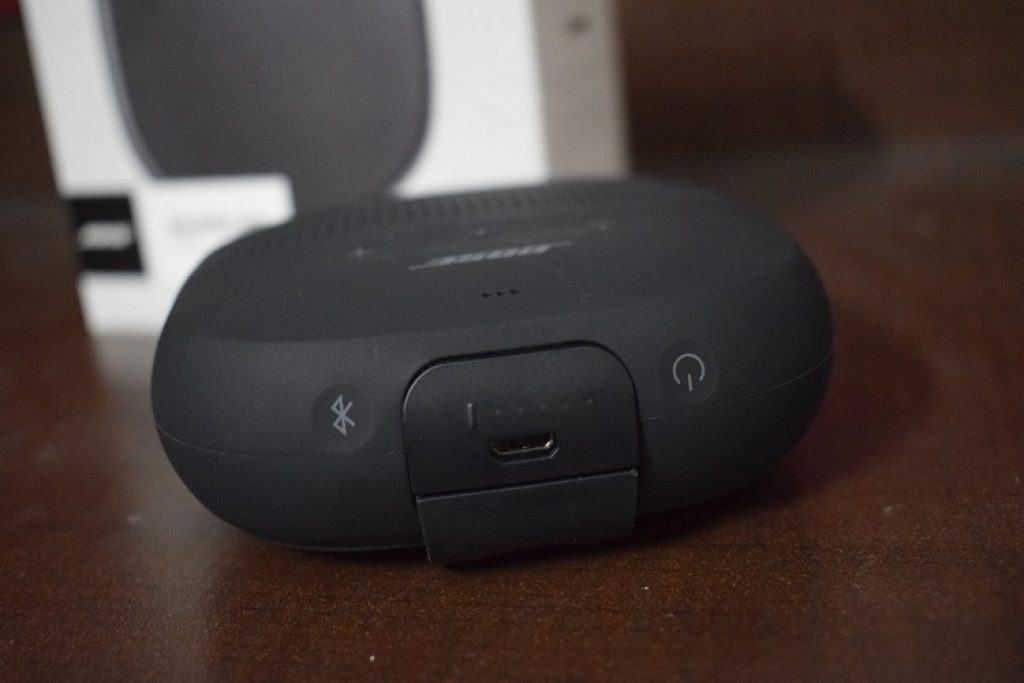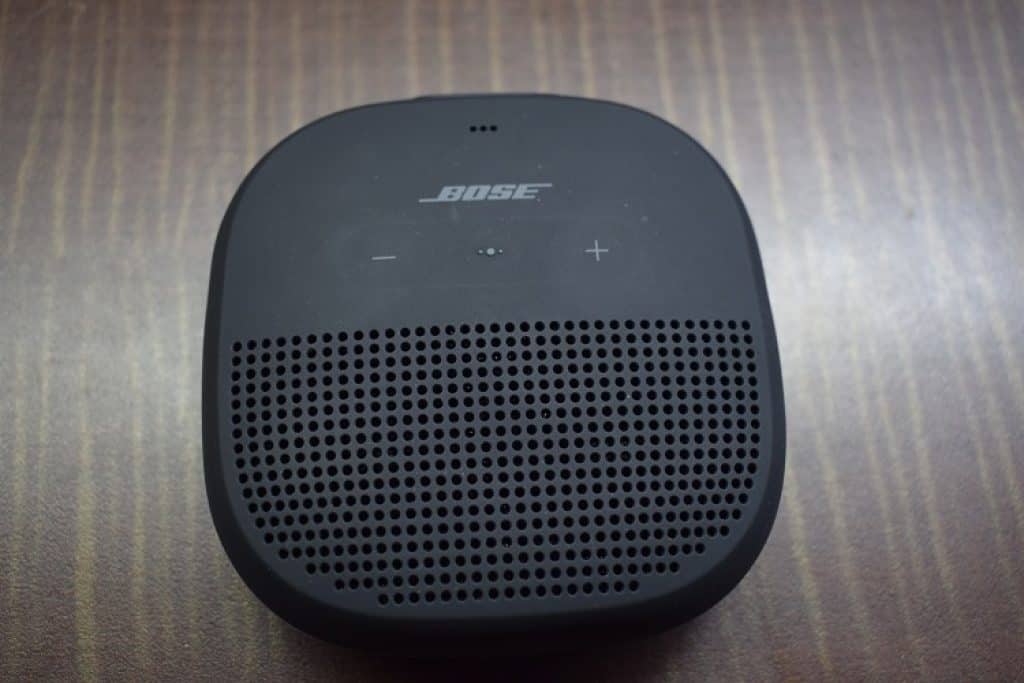 Conclusion
Honestly speaking these premia and highly durable speakers are a great long-time investment for frequent travelers and outgoing people and for people preferring a bose ecosystem (basically people with deep pockets). For others who might want the volume to be their money's worth then some other speakers that we love are SONY SRS XB30, JBL Flip 5, and Ultimate Ears Boom 2.
---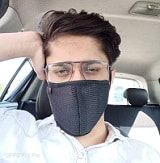 This review is written by Sanat Chaudhry
Photographer by choice, techie by profession. Making technology simpler and easier.
---

Rs.

10,900
1 new from Rs. 10,900
in stock


Rs.

38,400
1 new from Rs. 38,400
in stock

Also Read :
11 Best Studio Monitor Speakers in India
10 Best Party Speakers With Good Bass
Best 4.1 Channel Speakers in India
10 Best Bluetooth Speaker Under 3000 in India