"Sleep is God. Go worship."
― Jim Butcher
Jim, my man, truer words have not been said!
Remember the old nursery rhyme? "Early to bed and early to rise; makes a man healthy, wealthy and wise!" Well, a good night's sleep does more wonders than gym, food and exercising combined. You wake up happy and stay active the whole day.
The secret to a good night's sleep lies in your mattress. Your bed mattress is your sleep haven and sleep hell; depending whether its quality or cheap mattress. Right bed mattress is essential for a good night's sleep. A bad mattress will ruin your sleep, give you back aches and will leave you tired in the morning.
Buying the best mattress depends on several factors which need to be taken into careful consideration when you decide to get a mattress for yourself. You can explore shops around you or buy mattress online.
Mattress Size
Let's begin with mattress size. In the Indian market, five different types of mattresses are available right now. The single size mattress is around 75*36 inches and is spacious for kids and just adjustable for adults. The twin bed mattress is around 75*39 inches and is ideal for single adults. The double bed mattress is 75*54 inches and easily fits two adults. The queen and king size bed mattresses are huge, being 78*60 inches and 78*76 inches respectively and are the choice of luxury hotels.
If you're wondering what kind of mattress you require, try answering the following questions:
Will I share the bed with someone?
Do my kids sleep with me?
How tall am I?
Do I want to have pets on my bed with me?
Is my room spacious enough for the mattress I am thinking of buying?
Do I want to sleep on the floor or on a bed?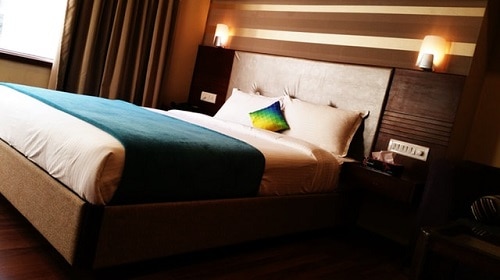 Coir mattresses were once the rage. However, the market is now flooded with other varieties including innerspring mattresses, gel mattresses, foam mattresses, pillow top mattresses and hybrid mattresses. Let's discuss them briefly.
Coir Mattress
The coir mattresses are manufactured by processing latex solution with coconut fiber. Latex makes the coir fiber firmer and more comfortable. These mattresses are the most widely known mattresses in the domestic market. For people searching firmer mattresses in budget, we recommend rubberized coir mattresses.
Innerspring mattress
These use a spring support system; usually made of steel or coils. The springs or coils are either single units or enclosed in individual pockets. The outer surface is covered with foam for fluffiness and comfort. The higher the number of coils, the better is the distributed weight and better is the spinal and lumbar support. Most entry-level mattresses are innerspring.
Gel mattress
The upholstery or support system of these mattresses is filled with gel. The added advantages of the gel mattress are the unique cooling property of gel and its ability to dissipate heat; besides offering great comfort.
Foam mattress
These mattresses use different foam types as their support system. Some popular variations here include memory foam mattress, latex foam mattress and PU foam mattress. These mattresses are known for their body contouring features. They offer superior comfort by adjusting to your body shape. They also last longer than other mattresses because they don't develop depressions.
Pillow top mattresses
These mattresses have an additional layer which is sewn over the top. This gives a cushiony feel to the mattress and offer greater comfort. They come in several varieties including innerspring, PU foam and latex foam.
Hybrid mattresses
If you want the goodness of both hybrid and foam in your mattress, then hybrid mattress are to your rescue. The inner support system of these mattresses is made of coil or steel springs which is topped with foam.
So, how do I pick the right mattress?
The best mattress combines comfort, durability, support and foundation to offer you optimum sleeping comfort.
Your mattress should provide you comfort; regardless of what kind of a sleeper you are.
Your mattress should be durable. It should be able to last you a couple of years at least.
Your mattress should offer your body support. If you suffer from physical conditions such as back pain, mattress can either alleviate or reduce your discomfort.
Best Orthopaedic Mattress in India
10 BestMattress Under Rs.10,000
Foundation is crucial too as it increases the longevity of your mattress and offers more comfort.