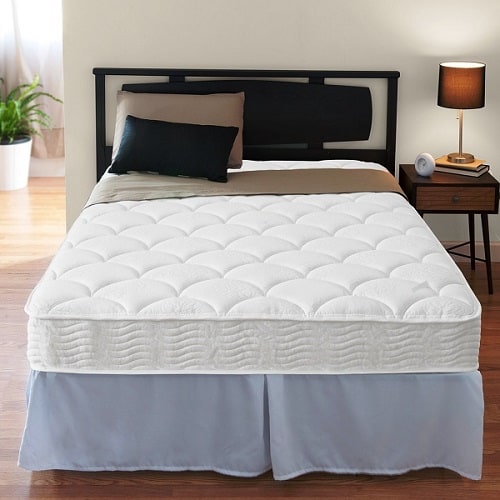 Newly Launched Mattress !
1) Englander Posture Support 7.5 inch Queen Spring Mattress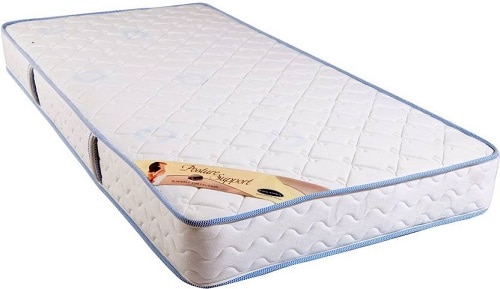 Check Price: Amazon | Flipkart
Which Is the Right Mattress For You ?
It is really important for everyone to have a good night's sleep and for that you need to have a good quality mattress according to your particular requirements.
To take care of your back and for maintaining the right posture while you sleep, an orthopaedic mattress is really important in today's time.
There are plenty of options online and here is the list of the best ones that offer a great value for money.
Top 5 Best Most Reliable Orthopaedic Mattress in India
(🌟🌟🌟🌟🌟)
Mattress Rating – 4.8 / 5
Best Buy Link – Amazon
Mattress Feel : Medium Soft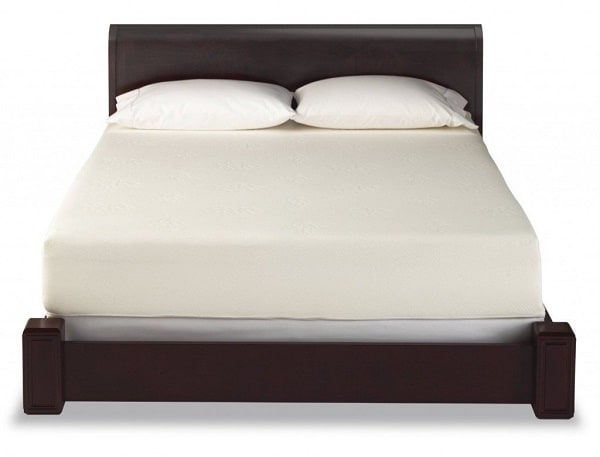 1) Looking for a single-bed mattress? This might be the best option for you.
2) Its length of 72 inches is perfect even for the tallest of the people and you sleep whichever way you want on its width of 36 inches.
3) Made out of quilted cotton fabric, this mattress from Wake-Fit has an inner orthopaedic foam layer to help you have a comfortable sleep.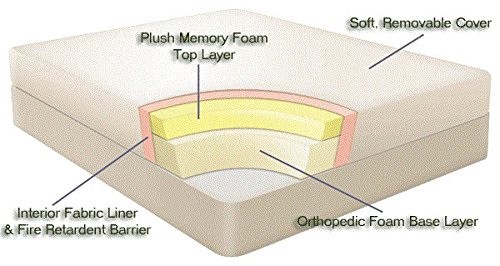 4) Above the orthopaedic foam, there is the top layer known as the memory foam that has been specially designed to give you rest after a long tiring day.
5) It is then covered with a fabric liner that also acts as a barrier against fire.
6) This premium quality mattress is available for Rs. 8500 online and it also comes with a 5-year warranty.
(🌟🌟🌟🌟🌟)
Mattress Rating – 4.6 / 5
Best Buy Link – Amazon
Mattress Feel : Medium Soft & Medium Firm on opposite sides (Both sides are usable)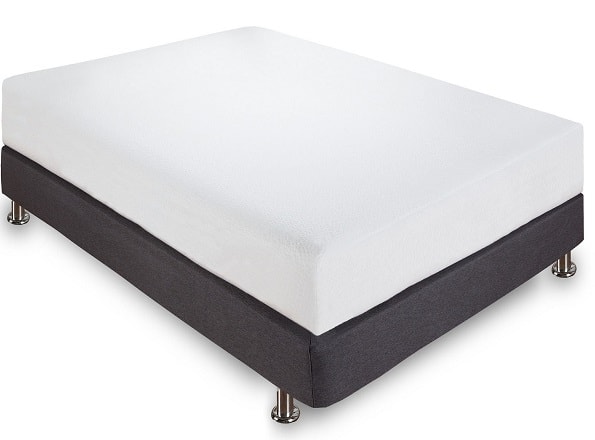 1) Coming from the same brand as the first one, this one also comes with a similar premium quality.
2) This particular mattress is for double beds and sports a size of 78 inches by 60 inches.
3) Compared to the previous one, this mattress is a bit thicker at 6 inches for added comfort.
4) Both the sides of this mattress are usable, one of which offers medium hardness and the other one has medium softness.
5) This made to order mattress from Wake-Fit is great if you want a custom size and make changes accordingly. The mattress comes with a good quality cover pre-installed and below that are the usual layers of different types of foam that were mentioned in the first point.
6) This double bed mattress is available for Rs. 12,819 for the mentioned size and the price can vary depending on your specific size and other requirements.
(🌟🌟🌟🌟)
Mattress Rating – 4.4 / 5
Best Price Available – Amazon
Mattress Feel – Soft, comfortable & supportive

1) This mattress from Dreamzee is a great product considering the size and quality of the foam. For the size of 72 x 36 x 10 inches, the thickness is great if you prefer thicker mattresses.
2) The base of the mattress is the high resilience foam which then holds a layer of memory foam on the top.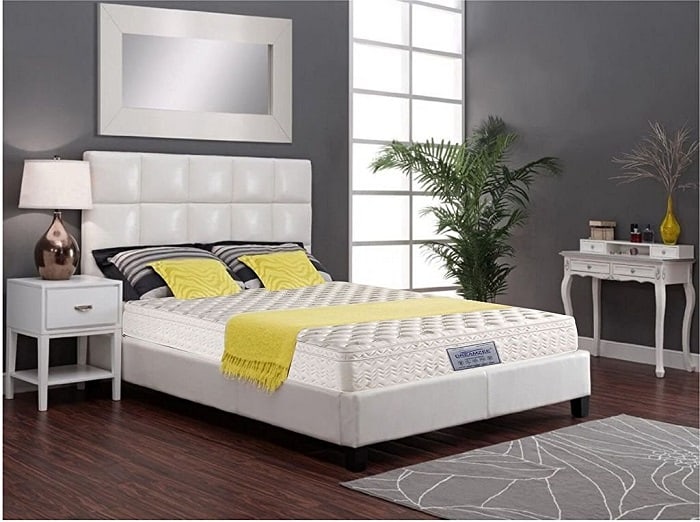 3) All whole foam material is packed within an outer layer made out of premium quality imported quilted fabric.
4) While maintaining your body posture while you rest, the mattress is also great for spine care.
5) It is available online for Rs. 15,900 and it comes with a warranty of 5 years.
(🌟🌟🌟🌟)
Mattress Rating – 4.2 / 5
Best Price Available – Amazon
Mattress Feel – Medium Firm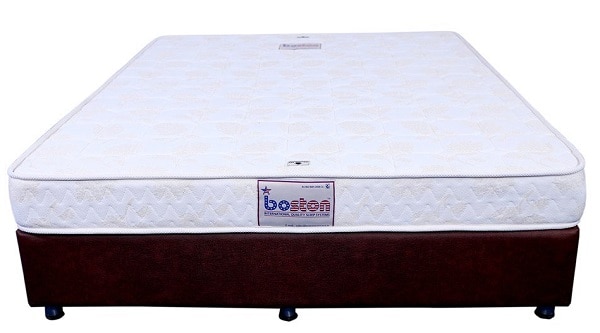 1) A mattress is made out of several layers of foam and quilted fabric for a perfect level of softness that is great for maintaining your body posture, and this mattress from Boston masters at this.
2) The mattress comes in a size of 78 x 60 inches for queen sized beds and has a thickness of 6 inches.

3) Just like any other Orthopaedic mattress, this product from Boston also comes with multiple layers of foam that include a thick layer of hard foam in the bottom with the softer one on the top and an outer covering of quilted fabric.
4) It is priced at around Rs.18,000 for the mentioned size and offers 5 years of manufacturer warranty. The seller can also customise the mattress according to your requirements.
(🌟🌟🌟🌟)
Mattress Rating – 4.1 / 5
Best Price Available – Amazon
Mattress Feel – Comfort , Firm
1) Nothing is more important than your health and especially your back which gets strained after the full day's work.
2) Your mattress should be perfect to relieve you from all the fatigue when you finally get to sleep in the night.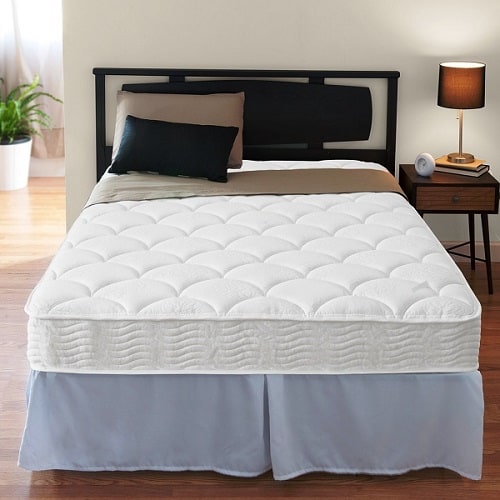 4) This Royal Rest mattress does this job really well. It is available at a size of 75 x 48 x 5 inches and is priced at Rs. 12,420.
5) The twin-size mattress offers just the right amount of hardness and softness for proper rest and maintaining your posture as well.
6) The premium quality top fabric is made out of quilted material for an improved comfort level.
7) The thickness of the mattress is also perfect for general use. The manufacturer is also giving a warranty of 5 years with the mattress.
Please do comment below to let us know your experience and suggestions.
Thank you.
Also Check Out: